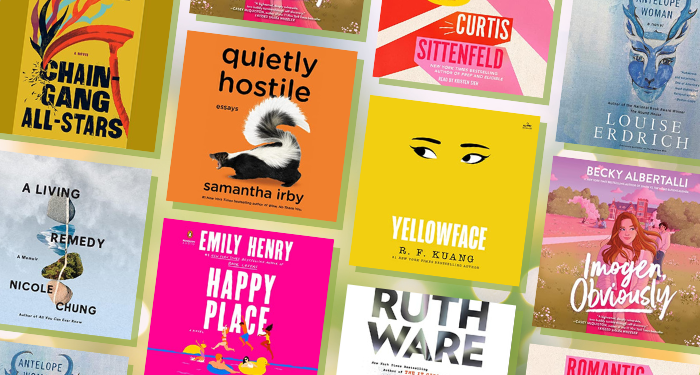 Spring has sprung and warmer weather has given audiobook lovers more opportunities to walk outside while listening to their latest audiobook. I don't know about you, but I always find myself reaching for romance and memoirs in the spring. There's just something about them that captures my attention as I can spend more time on my porch in the brilliant sunshine.
As stated on their website, Libro.fm "encourages more people to read while supporting local, independent bookstores." They share their profits with their independent bookstore partners. So instead of supporting large corporations with your audiobook purchases, you can support your local bookstore.
Libro.fm offers a monthly subscription, which gives you a credit for one audiobook per month and discounts on other titles. You can also give a subscription or specific audiobook titles to others, making it the perfect gift for all occasions. Plus, their app includes the ability to buy a book with your credit, a wide range of listening speeds, a tagging feature to sort your library, and a dark mode.
To inspire your audio TBRs, here are 10 of Libro.fm's most preordered new books of the season. So whatever vibe you prefer for your spring listening, there is sure to be something on this list for you!
Publication dates listed are subject to change.
Audiobooks Promotions Newsletter
Sign up for Audiobooks Promotions to receive special offers, new products, and interesting listens from the world of audiobooks!
Thank you for signing up! Keep an eye on your inbox.
By signing up you agree to our terms of use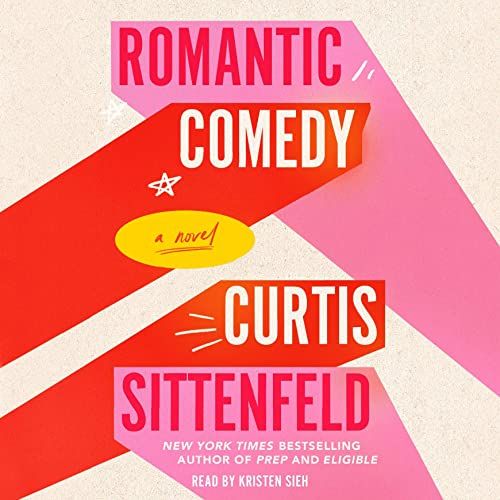 Romantic Comedy by Curtis Sittenfeld, Narrated by Kristen Sieh (April 4th)
Sally Milz works on a weekly comedy sketch show and has settled for a life without a romantic relationship. But when her friend Danny starts dating an extremely attractive actress who guest hosted the show, Sally begins to wonder why Danny has gotten a girlfriend way out of his league. Life becomes art, and Sally turns Danny's relationship into a comedy sketch declaring that the reverse would never happen. As you can imagine, she comes to eat her words when she finds herself entangled with an incredibly handsome actor. But will it last? Does she want it to?
A Living Remedy by Nicole Chung, Narrated by Jennifer Kim (April 4th)
One of my favorite writers, Nicole Chung, returns with a new memoir about the grief of the loss of both of her parents right before and during the height of the pandemic. Chung is a Korean American adoptee, and her relationship with her white parents has always been complicated but full of love. Losing both of them throws Chung deep in the recesses of her mind as she works through her intense family ties after losing two of the people she cared for most in the world.
Happy Place by Emily Henry, Narrated by Julia Whelan (April 25th)
Emily Henry's latest novel, Happy Place, features a second-chance romance plot when Harriet finds that her friends have invited Wynn, her ex-boyfriend, to their yearly vacation. What's worse, Harriet may have forgotten to tell her best friend that she and Wynn broke up months ago. Julia Whelan is an all-star narrator who always makes Emily Henry's romance novels sound incredible.
Antelope Woman by Louise Erdrich, Narrated by the Author (April 25th)
I love when authors go back and make even better audiobook editions of their older titles. Several years ago, Erdrich updated her novel Antelope Woman. Now she also has a new audiobook edition read by the author herself. Listeners can finally experience one of Erdrich's most famous stories the way she's always wanted to tell it.
Chain-Gang All-Stars by Nana Kwame Adjei-Brenyah, Narrated by Shayna Small, Aaron Goodson, and Michael Crouch, Lee Osorio (May 2nd)
One of the most anticipated audiobooks of the year, Chain-Gang All-Stars features two members of a for-profit program in a prison that has prisoners competing for their freedom. After all the buzz around his short story collection, Friday Black, I can't wait to listen to Adjei-Brenyah's debut novel.
Imogen, Obviously by Becky Albertalli, Narrated by Caitlin Kinnunen (May 2nd)
The author of Simon vs. the Homo Sapiens Agenda is back with her latest heartwarming queer young adult novel, Imogen, Obviously. Imogen has always been an ally to the LGBTQ+ community, but when she starts college, she begins to wonder if she is just an ally.
Yellowface by R. F. Kuang, Narrated by Helen Laser (May 16th)
When June Hayward's colleague Athena Liu passes away, June steals Athena's novel and passes it off as her own. But with the rising success of the stolen novel, June must go to greater and greater lengths to guard her secret. What is she willing to give up, what crimes is she willing to commit, to hold on to the success that Athena's novel gives her?
Quietly Hostile by Samantha Irby, Narrated by the Author (May 16th)
Hilarious essayist Samantha Irby returns with her latest collection. Irby reads her audiobooks, adding the perfect delivery to her already incredible laugh-out-loud essays. Irby is a personal favorite of mine because she always has a fresh take and astute observations on the goings on around her.
All the Sinners Bleed by S.A. Cosby, Narrated by Adam Lazarre-White (June 6th)
As soon as this glorious mystery novel drops into my Libro.fm app, I'll be dropping everything to go listen. S.A. Cosby's novels are just that good! This novel follows an ex-FBI agent who returns to his Southern hometown to become the first Black elected Sheriff in the county. Adam Lazarre-White, who has narrated all of Cosby's past novels, always brings such an incredible performance.
Zero Days by Ruth Ware, Narrator TBA (June 20th)
Ruth Ware's latest thriller features two professional hackers, Jack and her husband Gabe. They are hired to break through a building's security, but then their job goes horribly wrong. Full of twists and turns, Ware's new story is sure to have listeners on the edge of their seats.
No matter what your taste, there is sure to be the perfect audiobook for you coming out in the next couple of months! For even more audiobook suggestions, check out Libro.fm's Most Preordered Audiobooks for Fall 2022 and Libro.fm's Most Preordered Audiobooks for Winter 2023.
And as always, you can find a full list of new releases in the magical New Release Index, carefully curated by your favorite Book Riot editors, organized by genre and release date.