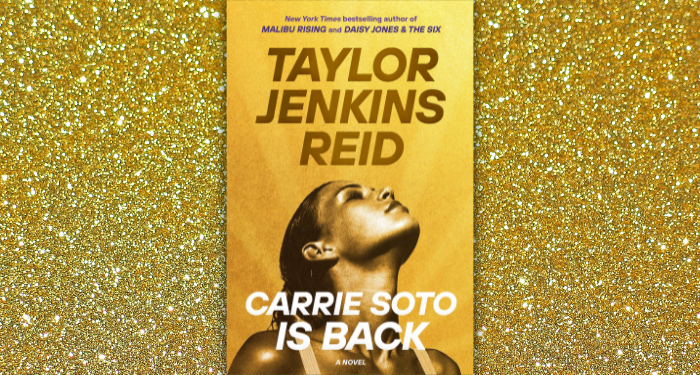 If you've been on BookTok at all over the last few years, you've probably seen at least one video singing praises of Taylor Jenkins Reid's novels. The Seven Husbands of Evelyn Hugo was a huge hit on the addictive app in 2021 and was picked up by Netflix for an upcoming film adaptation. The miniseries adaptation of Daisy Jones & The Six about the books' rock star wannabes comes out March 3. And Malibu Rising was a New York Times bestseller in 2021. It's no surprise the hype around her newest novel, Carrie Soto is Back, was high, especially on BookTok. Fans made aesthetic videos, included it in most anticipated lists, and those lucky enough to get early reader copies gushed about the characters and Taylor Jenkins Reid's signature heart-filled narrative. It's also led to a lot of people looking for other books like Carrie Soto Is Back to read.
For me, the most intriguing part of Carrie Soto was the female-led sports aspect. Carrie Soto retired from tennis six years ago after winning basically everything. Name a record or title and she had it. But when an up-and-comer Nicki Chan threatened to overtake her records, Carrie decides she's ready to step on the court once again. Her coach/father agrees to help her back into shape, too, training with Bowe Huntley, someone she almost had something with once but didn't. It's a story of passion, obsession, and — more than anything — love: her love of the game, of her father, and of finding it in new places, too.
Now, while Carrie Soto has many fans, Taylor Jenkins Reid received criticism of her portrayal of Latina main characters in her work. Because of this, I've made sure to include books by Latine authors to this list.
If you liked Carrie Soto, here are a few other books like Carrie Soto is Back about passion, sacrifice, and a whole lot of heart you're sure to like, too.
When Grace, an aspiring actress, is taken under the wing of a famous film director named Able, she thinks her career is made. She's practically famous overnight. But as Able pushes her into doing jobs she doesn't feel comfortable doing and isolates her from her family, she's at a crossroads. She leaves Hollywood telling no one, needing rehab, and moving in with her parents again. A year later, she's asked to present a lifetime achievement award to the very man who set her life careening off track. But his power over her isn't quite so strong in her break from the spotlight, and she wants to use her voice like she never did before.
Book Deals Newsletter
Sign up for our Book Deals newsletter and get up to 80% off books you actually want to read.
Thank you for signing up! Keep an eye on your inbox.
By signing up you agree to our terms of use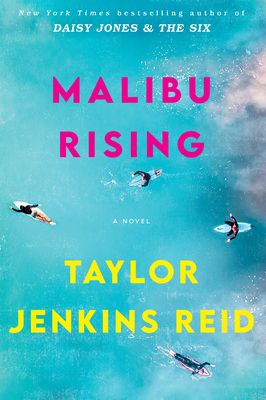 If you liked Jenkins Reid's Carrie Soto is Back, you're sure to like her Malibu Rising. The Rivas family is throwing a party. Mick, a famous singer, his supermodel daughter Nina, and her other surf-obsessed siblings are getting ready for the star-studded soiree. The only way to get in? To already know the address. Interspersed with cuts to the past, the story unfolds hour by hour as the start approaches. At the heart of the novel is the siblings' relationships and their love for the water they live so close to.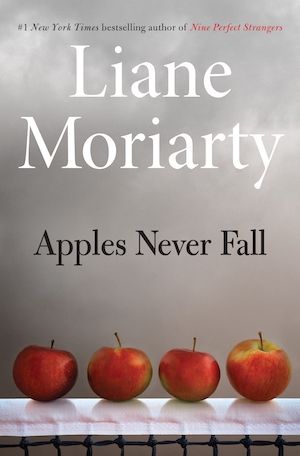 After decades of running their prestigious tennis academy together, couple Stan and Joy finally sell it and enter their retirement in comfort. Their four children, all tennis players who could never live up to their father's high standards, are grown up now. When a stranger shows up at Stan and Joy's in the aftermath of a fight with her boyfriend, they don't think anything of offering her help. But then Joy goes missing, and all eyes seem to be on Stan. The siblings, divided in who they believe, must put together what happened to their mother, no matter what the truth is.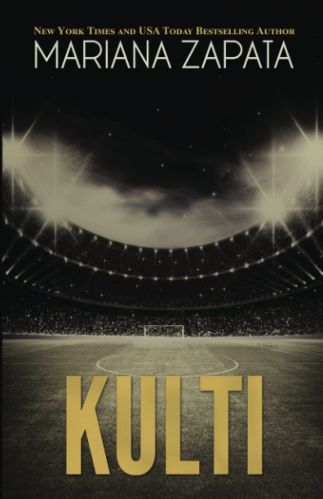 Kulti by Mariana Zapata
Sal can admit to having a tiny crush on famous soccer coach Reiner Kulti as a kid. But when she ends up on his team, she's in for a bit of a reality check when he's sulky, reclusive, and so different from the man she watched on TV. Dealing with the way society treats female soccer players as less than, and her dedication to the game, Sal is surprised when her bickering with Kulti turns into something more like hesitant friends. And as the season progresses, she's even more shocked when their friendship takes a romantic turn.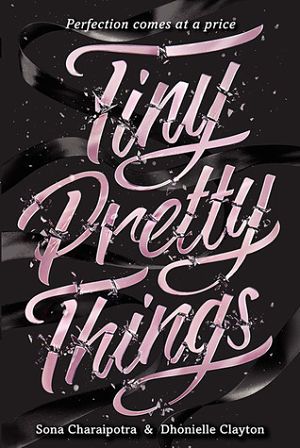 Tiny Pretty Things by Sona Charaipotra and Dhonielle Clayton
The stresses and competition of ballet are at the forefront of Tiny Pretty Things and its sequel Shiny Broken Pieces. Underneath the pink tutus and pointe shoes are Gige, Bette, and June. They're all students at a Manhattan ballet school stuck in a strange space between friendship and rivalry. Gone is the image of pretty, perfect ballerinas. Here is the human side: the pain, the pressure, and, for some, the payoff.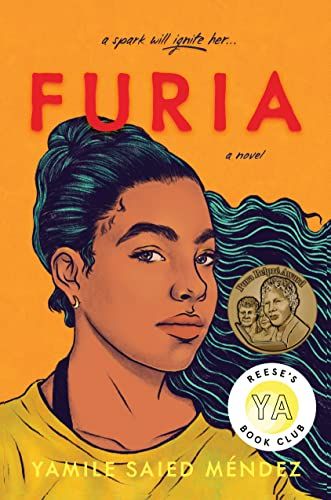 Furia by Yamile Saied Mendez
When her soccer team qualifies for the South American tournament, Camila "La Furia" Hassan has solid proof of just how good she is at the sport. No one at home even knows she plays, her perfect daughter identity donned to do her best to please her mother and avoid the wrath of her father. But when she gets a scholarship to play in North America, she is caught between worlds that can't exist separately any longer.
Beartown by Fredrik Backman
Beartown, a small town in decline, is more hopeful than they ought to be. That's what some people say, anyway. But the small community is rallying around their junior hockey team who have fought their way to the national semi-finals. Now, everyone looks to teenage boys to keep their town afloat. The match and the pressure give way to anger and violence, forcing everyone in the small town to reckon with their role. This is heartfelt, through and through.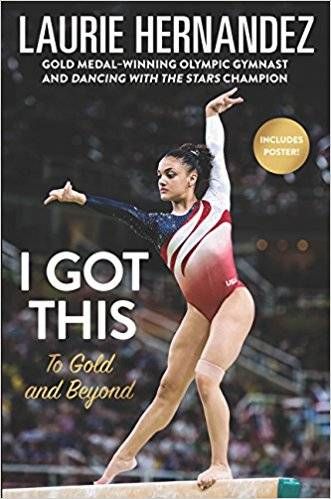 From her initial dream of becoming a gymnast to her time on Dancing with the Stars, Olympic gold medalist Laurie Hernandez tells her story in this uplifting memoir. After seeing a gymnast on TV, Laurie knew what she wanted to do. She never expected she'd get picked for the Olympic team at 16, let alone be a gold medalist. But with the support of her family, her dedication, and her shining spirit, she achieved it all. Laurie is a testament to the power of practice and positivity.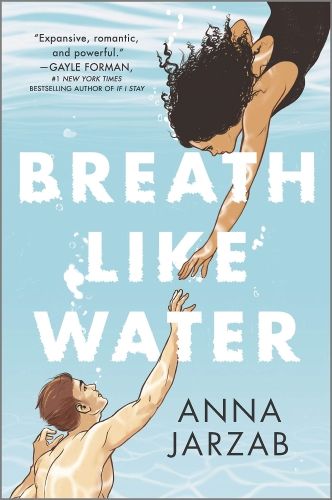 When Susannah won a swimming world championship at 14, she thought her journey to get to the Olympics was over. But growing up means her body changing, something her demanding coach pushes her to fight harder and harder against. Then, a new coach starts at her club, and her new techniques aren't quite so harsh, so damaging, to her physical health. New swimmer Harry catches her eye, too, and as the two of them strive for the Olympics, Susannah's growing feelings for him might get in the way. This novel is flooded with young passion and heart.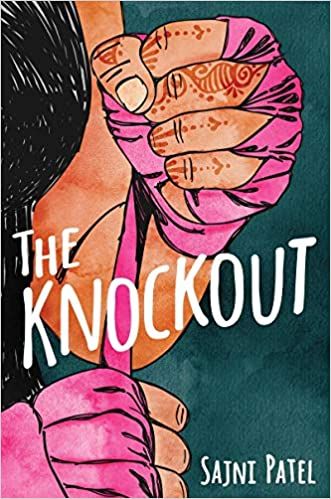 Everyone thinks Muay Thai is a boy's sport. Everyone except Kareena. When she gets an impossible invite to the U.S. Muay Thai Open, she's worried about how her Indian family and boyfriend will react. But this is her chance at a place at the Olympics, her dream. You'll be rooting for Kareena as she risks everything to pursue what she has always wanted.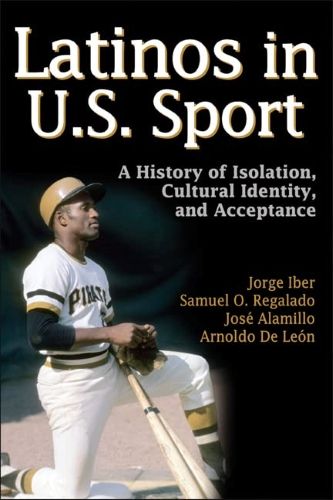 Did you know Latine athletes playing baseball in the Major Leagues changed how the U.S. perceived Spanish speakers? The influence of athletics on the United States is much more powerful than you might think. Through first-hand reports, news articles, and scholarship spanning hundreds of years, Latinos in U.S. Sports explores the development of sports as we know them now and the impact of Latine athletes, owners, and managers on the game and the U.S. in general.
I hope at least one of these fits the hole left in your heart from Carrie Soto! If you're in the market for some merch, check out this list of Taylor Jenkins Reid goodies or this reading pathway to see which of her novels you should try next!
If you're looking for other specific recommendations like this, Book Riot's Tailored Book Recommendation service is, well, at your service. After filling out a survey of your likes, dislikes, and what you're looking for, one of our professional bibliologists will suggest you three novels you're sure to love. With options to get physical copies sent to you or just an email with your recommendations, there's something for everyone.