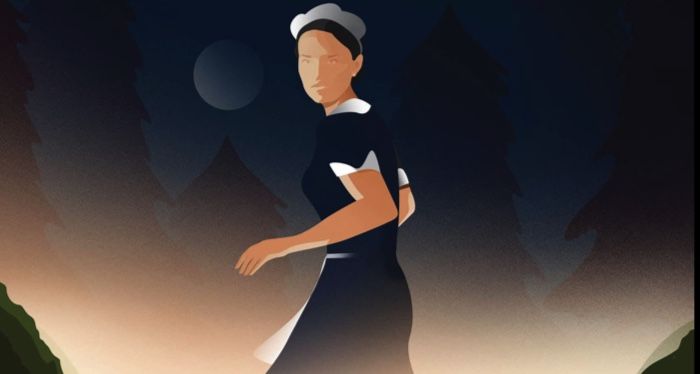 This content contains affiliate links. When you buy through these links, we may earn an affiliate commission.
Cozy mysteries are one of those sub-genres where I'm never not in the mood to pick one up. In the winter, I love curling up in a blanket and playing armchair sleuth for a while. And in the spring and summer, there's nothing better than a warm evening spent outdoors with a compelling mystery.
Thankfully, 2023 is full of exciting cozy mystery book releases. There's plenty to choose from and enjoy, from culinary cozies to historical mysteries and more that span the full variety of the genre. Read on for 15 highly anticipated cozy mysteries that are coming out from January to June this year, organized by release date.
I've included standalone books as well as mysteries that are part of a series, though the beauty of cozies is that in many cases, you can start with any book in a given series and become immersed in the close-knit community and mystery. There's something here for newcomers to the genre and long-time cozy lovers alike to enjoy!
Once you've discovered new books for your TBR list, read this article from Book Riot writer and Unusual Suspects newsletter writer Jamie Canaves to learn about new developments in cozy mystery publishing and what readers might see from the genre in the future.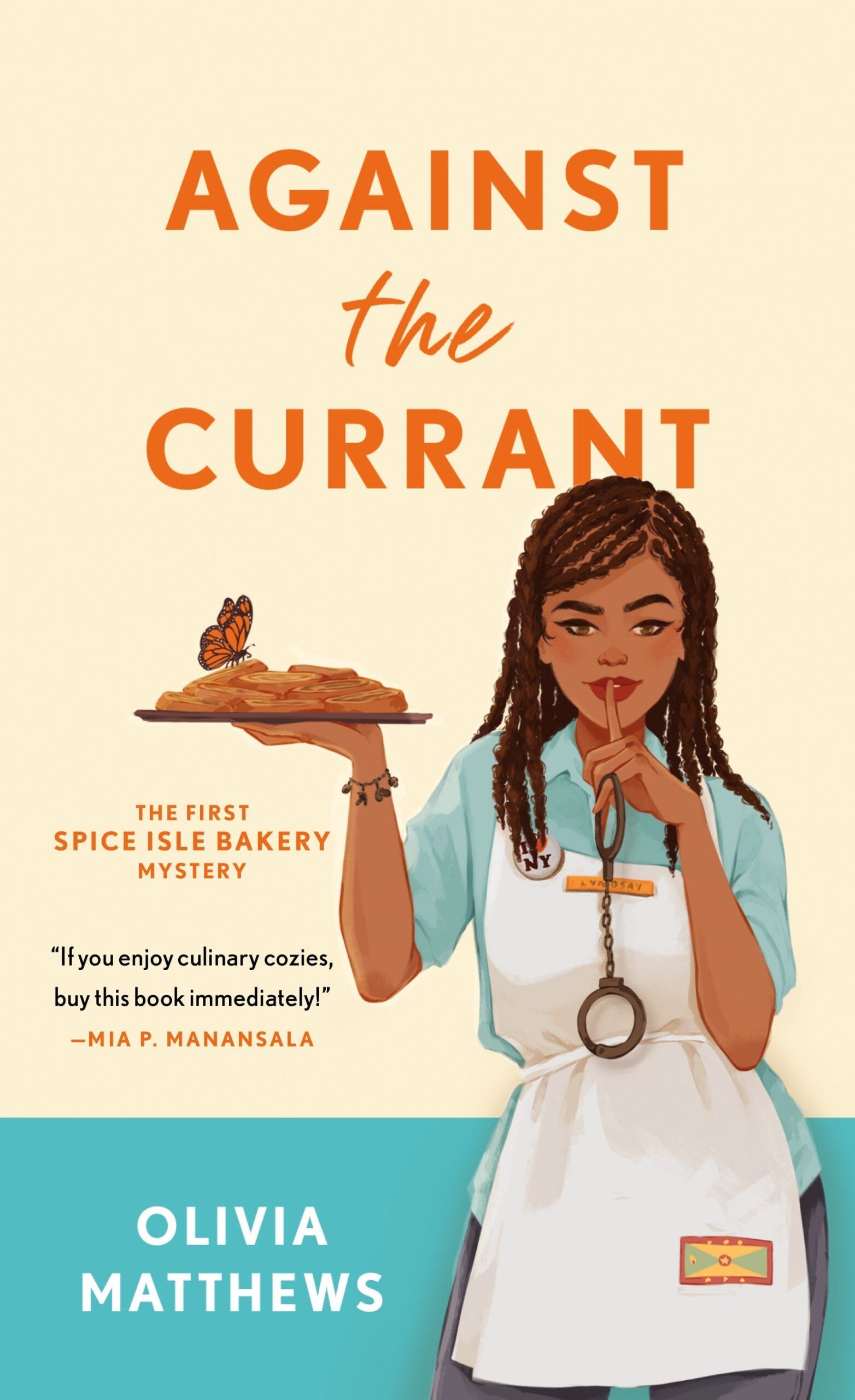 When Lyndsay Murray opens Spice Isle Bakery in the Little Caribbean neighborhood of Brooklyn, she's finally fulfilled her dream. But local bakery owner Claudio Fabrizi sees Lyndsay and her family as a threat to his business.
And what's worse, shortly after she and Claudio are seen fighting in her shop, Claudio is found dead under suspicious circumstances. If Lyndsay wants to clear her name and keep Spice Isle Bakery running, she'll need to catch the killer herself.
Book Deals Newsletter
Sign up for our Book Deals newsletter and get up to 80% off books you actually want to read.
Thank you for signing up! Keep an eye on your inbox.
By signing up you agree to our terms of use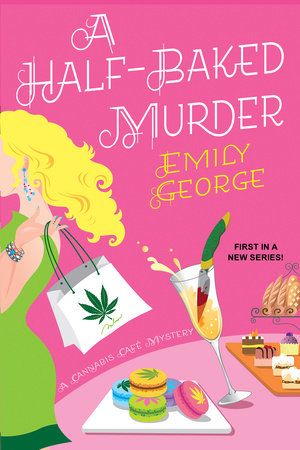 After pastry chef Chloe Barns returns home to California following a breakup, she's in need of a change. Her eccentric Aunt Dawn has just the thing in mind: opening up a cannabis cafe.
No such business currently exists in her hometown and, motivated by the way THC helps her grandmother manage pain, Chloe sets up shop. But when Aunt Dawn is implicated in the death of a creepy man from Chloe's past, she must navigate opening her new business while proving her aunt's innocence at the same time.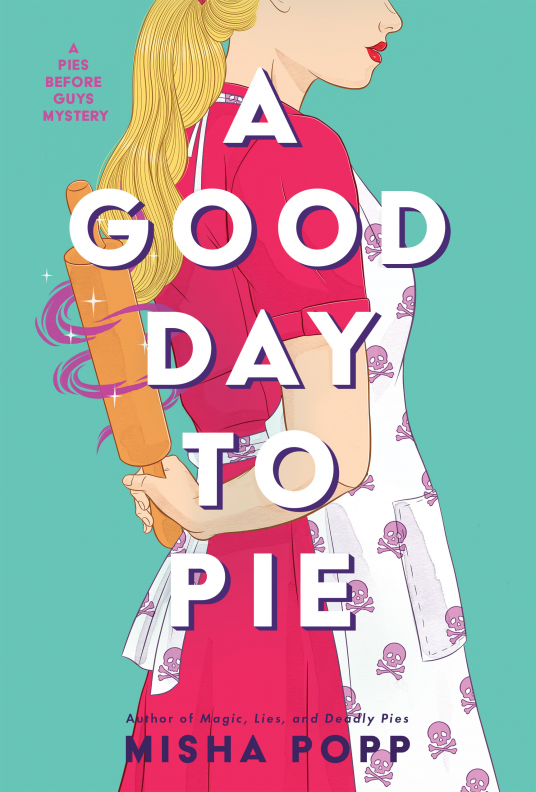 On your marks, get set…sleuth! Daisy Ellery often uses her magical pies to bring abusive men to justice. But when she's invited to compete on a televised baking show, she hopes she'll have no need to create deadly pastries.
When she discovers that one of the judges is someone she's slated to deliver a pie to — and he is murdered before said pie reaches him — she must uncover what's going on behind the scenes of this charming-turned-sinister show.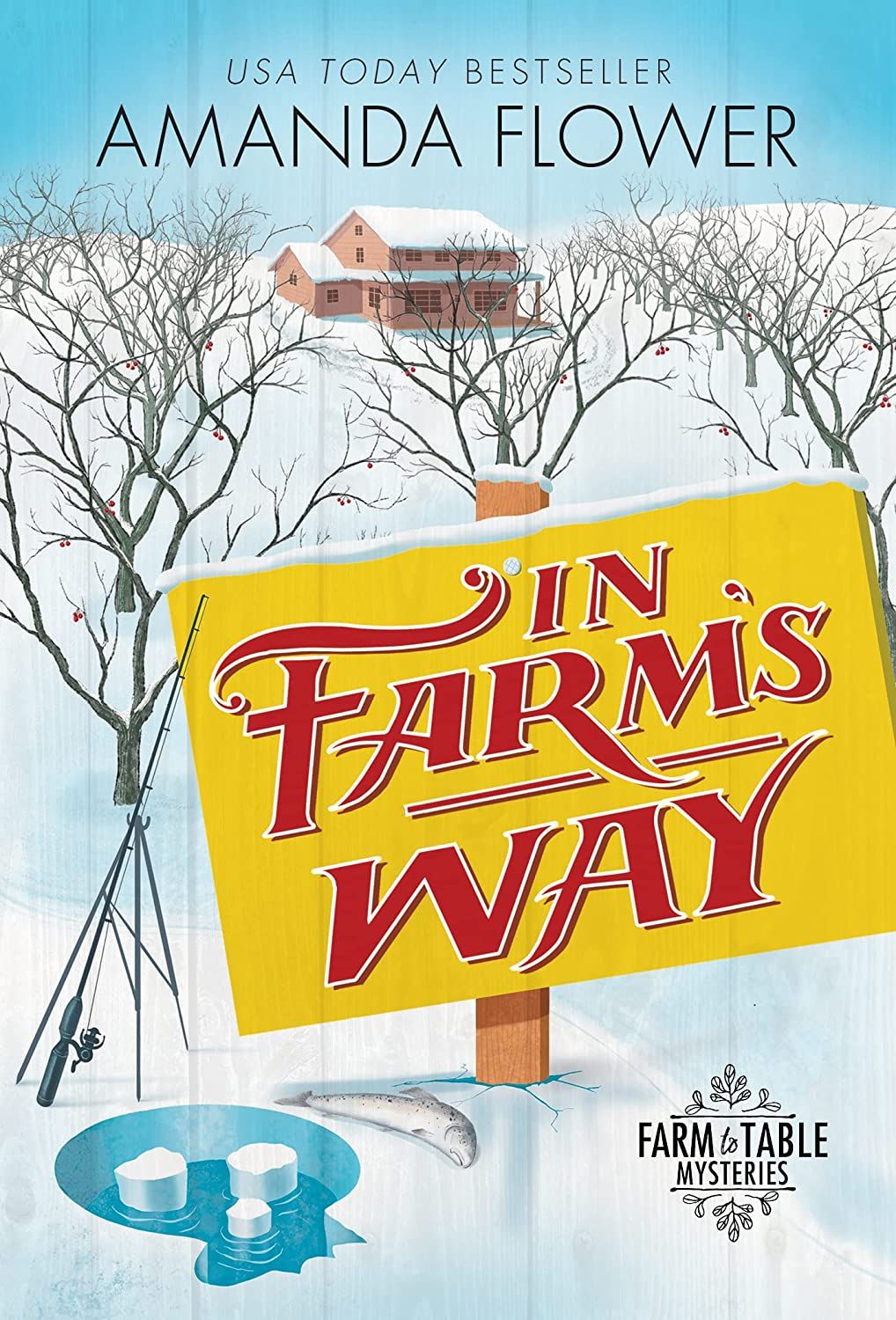 Running the family farm keeps Shiloh Bellamy busy — even in winter, there's much to plan for spring. But Shiloh also has a talent for sleuthing, one that comes in handy when the local Ice Fishing Derby turns deadly.
Fields Brewery owner Wallace is found dead shortly after the competition, and the police suspect Shiloh's friend despite evidence that someone else is responsible for the murder. It's up to Shiloh to solve the crime and prevent an innocent person from being charged.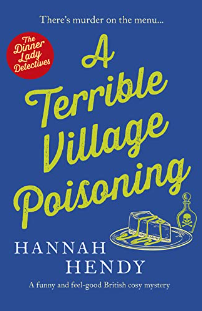 Married couple Margery and Clementine Butcher-Baker work at a local school during the day, but they've built a reputation for themselves in their English village as amateur sleuths. Summertime, they hope, will allow them time for a needed rest.
But their break is cut short as soon as it starts when a mayor is poisoned and suspicions fall to Margery and Clementine. And with more people falling sick, the two must prove their innocence by catching the real culprit.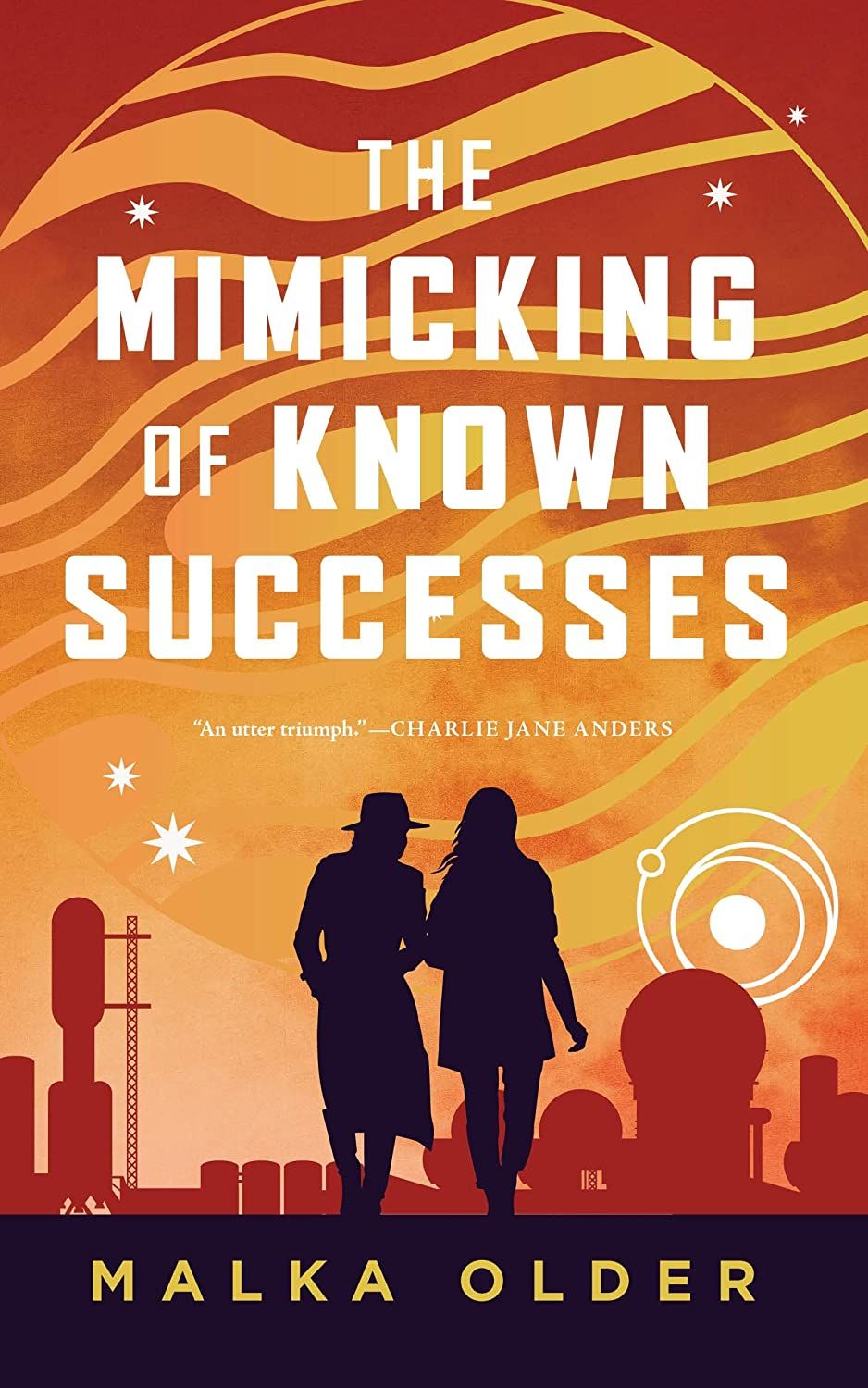 I don't know that I've ever seen a better premise than "sapphic Sherlockian mystery set in space." Investigator Mossa takes on a missing person case that leads her to a university in Valdegeld, a colony on Jupiter. Here she's reunited with Pleiti, an Earth scholar and Mossa's ex-girlfriend. When Mossa asks for Pleiti's help in solving the case, old feelings resurface.
I can't even put into words how excited I am for this book. It looks like a lot of fun! Vera Wong is an elderly tea shop owner who, when not keeping tabs on her son, feels like her life is missing something.
Enter a dead body, found by Vera in her shop. When she notices the corpse has a flash drive in his hand, she decides to solve his murder for herself. But who among her customers committed the crime? The only way to find out is to get to know them.
Stage magician Tempest Raj works for her family's Secret Staircase Construction, where they build hidden pathways and nooks within their customers' homes. When their client invites them to a mock séance to ward off all feelings of her ex-husband from her home, the guests are shocked to discover her ex's corpse.
When suspicions fall on Tempest's Grandpa Ash, she must investigate which of the eight party guests actually killed their client's ex.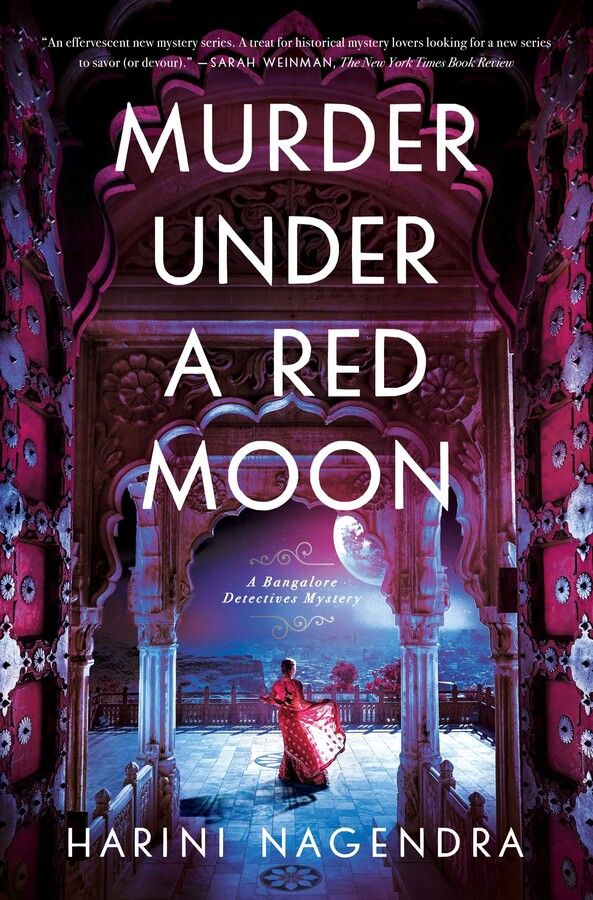 While investigating what was supposed to be a minor crime, Kaveri Murthy discovers a dead body during a blood moon eclipse. To protect herself from rising danger as she works to catch the killer, she must bring the Bangalore Detectives Club together to solve the crime amidst rising city tensions.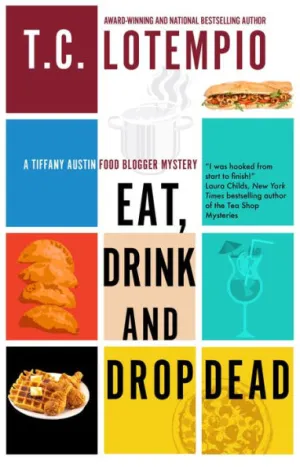 Food critic Tiffany Austin is one of two people in the running for a full-time position at Southern Style magazine. Unfortunately, the other person is her rival Jenny Lee Plumm. And so, when Jenny is discovered dead several days later, it's only natural that Tiffany is a primary suspect.
But Tiffany didn't kill Jenny. If she wants to save her reputation, she'll have to find out who did herself.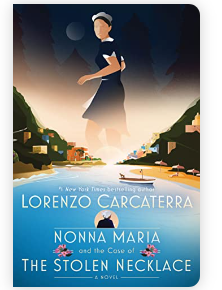 When a hotel guest blames her missing necklace on Nonna Maria's goddaughter who works on the cleaning crew, she refuses to believe the young woman really stole it. And after a body is discovered not far away, Nonna Maria believes the two incidences are connected. But how, and why did the culprit frame her goddaughter?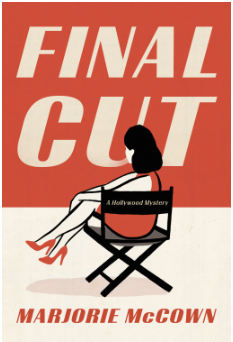 When costume designer Joey Jessop is hired to work on a blockbuster superhero movie, she's thrilled to get started, even if her ex-boyfriend Eli is the first assistant director.
But filming takes an alarming turn when the body of Courtney, Eli's new girlfriend and the second assistant director, is discovered on set. Because of their history, Joey is considered the main suspect. To prove her innocence and protect her reputation, she must solve the crime herself.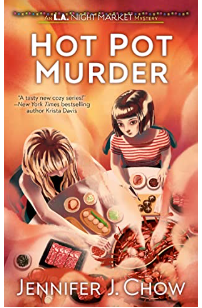 Cousins Yale and Celine Yee run a food stall together at an L.A. night market. As their popularity gains momentum, they're invited to a dinner held by the local restaurant owners association.
But the event turns from exciting to deadly when association president Jeffrey Vue is electrocuted during the meal. Yale and Celine are no strangers to amateur sleuthing, however, and they're determined to discover who among the guests killed Jeffrey.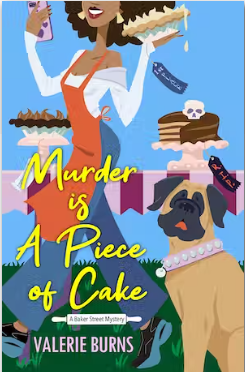 After receiving an unexpected inheritance from her Great Aunt Octavia, influencer Maddy Montgomery reopens Baby Cakes bakery in New Bison, Michigan. But as the local Spring Baking Festival approaches, Maddy discovers that she has a new rival: investor CJ Davenport, who is opening up a second bakery in town.
Until, that is, CJ's corpse is discovered with a knife in his back. Now it's up to Maddy and the local group of Baker Street Irregulars to catch the killer before they come after her, too.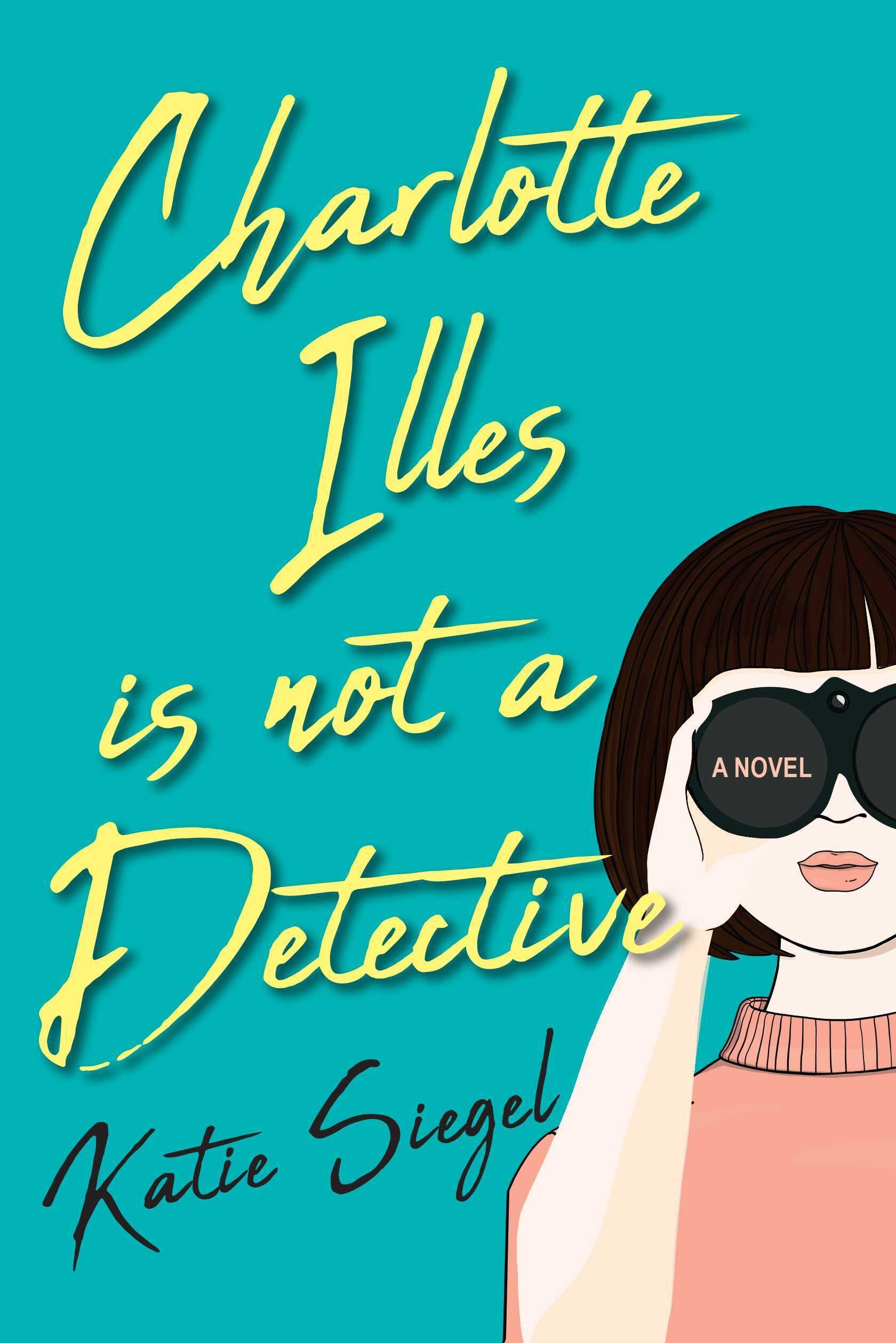 Once a celebrated teen detective, 25-year-old Charlotte Illes struggles to find purpose. When she's called in to help with one more case, she jumps at the opportunity.
But this investigation is more serious than the ones she would solve as a child. There's a dead body, and a killer on the loose who may well strike again. Not only does she struggle to dust off her old crime-solving skills, but she fears she may be the murderer's next target.
Looking for more cozy mystery book recs? Try: