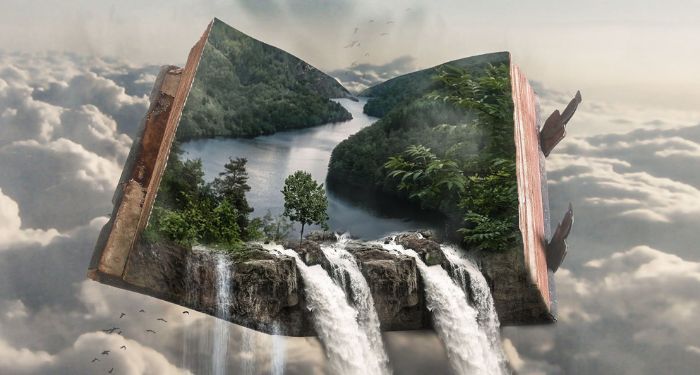 This content contains affiliate links. When you buy through these links, we may earn an affiliate commission.
Where the heck did January go? Who cares, it's February, and there are a ton of exciting books coming out. It's looking like a great month for fantasy, which is perfect to escape into when it's cold and still a bit dreary outside. I'm personally already looking forward to National Discount Chocolate Day on February 15, which will provide me with eat-while-reading treats for many months to come. May the odds be ever in all of our favor when it comes to the candy shelves.
Here's just a selection of what's coming at us over the four glorious Tuesdays of February. It's nine books out of the many that are being published, so please don't mistake this as an exhaustive of all-inclusive list. It's mostly fantasy with a sprinkling of sci-fi, and there's romance, there's darkness and horror, there are retellings and reimaginings of classic stories, and, best of all, at the end of the month there are pirates. I've also got you a mix of sequels, standalones, and new series starters. Hopefully there's something on this list for everyone to love!
As always, you can find a full list of new releases in the magical New Release Index, carefully curated by your favorite Book Riot editors, organized by genre and release date.
The sequel to This Woven Kingdom finds Alizeh, the long-lost heir to an ancient kingdom of Jinn, and Kamran, the crown prince of an empire, with their lives in ruins. The humans have long held the Jinn under their rule, and Alizeh must free her people while Kamran finds himself questioning everything he's ever been taught about them. Plots, betrayal, revenge, and political machinations stand between them, and they must both choose between loyalty to their people and love for each other.
Something gothic and romantic for Valentine's Day: a man who believes in fairytales in his heart marries a mysterious and enchanting heiress named Indigo, happily promising her that he will never pry into her past because he's certain their future together will be so bright. But when Indigo returns to her childhood home, the House of Dreams, to visit her dying aunt, her bridegroom soon finds the temptation to look where he shouldn't too much to resist.
Swords & Spaceships Newsletter
Sign up to Swords & Spaceships to receive news and recommendations from the world of science fiction and fantasy.
Thank you for signing up! Keep an eye on your inbox.
By signing up you agree to our terms of use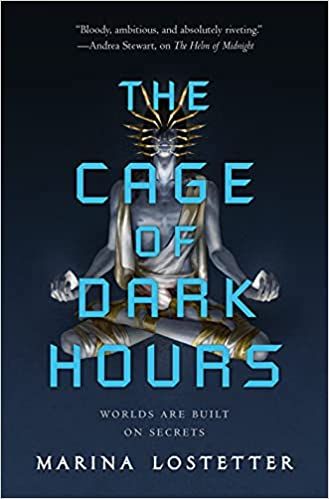 Following Krona and her Regulators defeating the long-dead serial killer Charbon in Helm of Midnight, they now face a far greater threat: the elite who have ruled their world by controlling any magic that could threaten their power. Their mission to uncover the puppet masters known as the Thalo, which they all once believed only a children's story, will take them all to the breaking point.
The City of Lies is a parched place crushed under the rule of the Ajungo Empire, where everyone must have their tongue cut out when they are 13 to ensure the empire continues to supply them with water. Tutu is three days away from this terrible event, but he fears his mother will die before he can make that sacrifice. And so he makes a deal with his oba: if she gives his mother water, he will go into the desert and find the water that will save the entire city.
The Iron Wolf by Siri Pettersen, Translated by Tara Chace (February 21)
This book promises a fantasy mystery with a Norse foundation in the same universe as — but independent from — The Raven Rings. Juva is the child of blood readers, so she is well aware that their Sight is nothing but a scam that lets them prey on people for power and money. But the deathless vardai are very real, and their threat against her family forces Juva to confront of the origins of the blood readers, their legacy, and lasting terror from her own childhood.
In this reimagining of Antigone, future Earth is a wasteland and only one city remains, which hosts the Archive where genes are stored. Those who die pass into the archive, where their genes are saved to help continue humanity. And when Antigone's parents die and pass into the Archive, rather than celebrating their loss, she feels only rage at her uncle Kreon moving to take over her father's throne. He soon brings her and her siblings to his mansion as honored guests, but Antigone sees the truth: they are prisoners — and he is locked inside with her.
A reimagining and retelling of The Crane Wife brings the fairytale into the modern midwest, where an artist mother who leans far too heavily on her teenaged daughter brings home guests who never stay. This time, she brings home a six-foot-tall, menacing crane, and insist that her two children call him "dad" while devoting herself to weaving the masterpiece the crane demands of her. It is up to the teenaged daughter to find a way to change the story and stop the intruder her mother has insisted had a place in all of their lives.
The nonbinary, transmasculine son of one of the last pirates in the Caribbean has enough problems with their secret ability to manipulate fire and ice. But on their 16th birthday, el Diablo comes to collect on a deal their father made long ago, and the payment is steep: the souls of Mar's father and every other member of the crew. They can either sacrifice their own soul to save their father, or they can make allies, master their magic, and fight.
And then who can say no to badass, notorious lady pirates? Amina al-Sirafi has retired into a quiet life of motherhood and family after surviving several husbands and a lot of angry rivals. But when she's given the chance of one last hurrah with her crew, rescuing the kidnapped daughter of one of her men for an utterly ridiculous sum of money as a reward, she can hardly refuse. Too bad these kind of jobs are always much more dangerous than they seem.
And that's just the tip of the book iceberg (bookberg?) for February new releases! If you missed the new release recommendations for January, you can find them here, of if you're searching for shorter reads there's a great guide to short story collections coming out in 2023. Also, check out February's horoscope and book recommendations for fun!