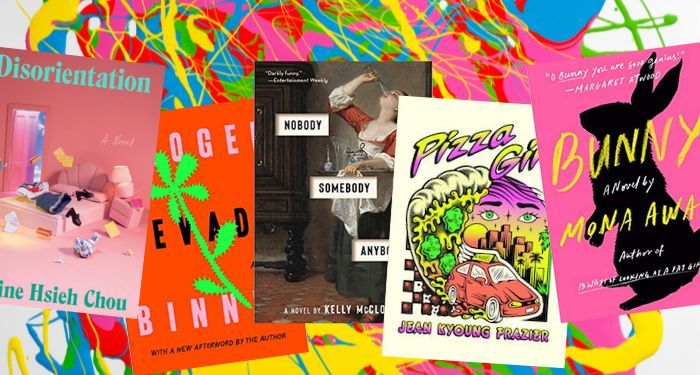 This content contains affiliate links. When you buy through these links, we may earn an affiliate commission.
I've seen the term "disaster girl novels" floating out there in the ether. In particular, BookTokker Mari (mynameismarines) used the label to describe one of her recommendations, Luster by Raven Leilani. Luster is about a young Black woman who gets involved with an older white man in an open marriage. And it's messy. The book is designed to make you uncomfortable, like watching a train wreck in slow motion. Reading disaster girl novels is a fairly divisive experience, as you'll see if you look at reviews. But love 'em or hate 'em, these kinds of books elicit strong emotions.
What makes disaster girl novels popular? So many of us are just trying to keep a low profile and get by. Life is hard enough when you are following the rules. So someone who's blowing up their life, especially someone who thinks it's a good idea, fascinates me. I am similarly captivated reading disaster girl novels as I am reading nonfiction about cults and scammers. These people just go for it?! The audacity! I could never imagine it in myself (or maybe I'm afraid to?), so I am eager to understand what makes these people tick.
So these are the books for people who like women's rights and women's wrongs. Whether the characters are genuinely behaving badly or just making the most questionable decisions, you'll have a window into a mind pushed to its limit and leaning into its worst impulses.
Perhaps you've seen the meme "Men will do X before going to therapy." If anything, disaster girl novels remind us it's not just men. Bonnie has some real stuff to work through. When she wins the lottery, she has alllll the resources she might need to get help. Instead, she hires people to design an exact replica of the set of Three's Company, her comfort television show. She plans to live out her days inside this meticulously crafted environment, acting out the plot lines of the show, completely alone. Naturally, that illusion becomes impossible to maintain as time goes on.
Bunny by Mona Awad
If you're looking for a book at the intersection of dark academia and disaster girl, this one's for you. Samantha's an MFA student at a highly selective New England university, and she gets drawn in by a mysterious clique of rich girls who all call each other "Bunny." I don't want to say too much more because you should just read this bananas book, but it might have you wondering how lonely you would be before you joined a cult. It may be less than you think!
Read Harder Newsletter
Get recommendations and updates for our annual Read Harder challenge.
Thank you for signing up! Keep an eye on your inbox.
By signing up you agree to our terms of use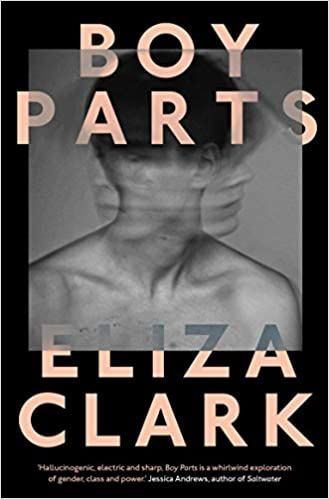 This book has been called "American Psycho for girls" and whew, we can't unpack all that. But suffice it to say if you're looking for a disaster girl who's not just lonely and adrift but narcissistic and violent, pick this book up. Irina is a self-destructive fetish photographer from Newcastle, taking photographs of men who catch her eye. When she's offered a show at a London gallery, she begins to remember all the encounters captured in her photography portfolio. And they're pretty grim. This is a twisted book offering sharp commentary on the "male gaze."
Queenie by Candice Carty-Williams
Don't buy into the comparison of this book to Bridget Jones's Diary! Rather than a fizzy novel with a bumbling heroine, it's a raw and emotional portrait of the titular 25-year-old Londoner, whose past trauma is leading her to very questionable relationship choices. While you may spend your time reading yelling at Queenie to stop sleeping with these awful men, you will also cheer her on when she finally gets the help she needs.
This book about an ambitious Black lawyer named Aretha asks a question that can lead you to some pretty bleak places: What am I actually working for? Aretha falls for coffee entrepreneur Aaron and moves into his Brooklyn brownstone. Turns out he lives with arms-stockpiling doomsday preppers. Amazingly, she doesn't run the other way. Her professional life is starting to unravel, so why not rip it to shreds? This tense and sarcastic novel shows the extremes capitalism drives people to.
Nevada by Imogen Binnie
Of course trans girls can be disaster girls, too. In this novel that has become a cult classic, Maria, reeling from a breakup, steals a car and goes on a cross-country road trip. She meets James in Nevada, who might also be trans, and Maria sees herself as something of a role model. And maybe she's not really in the headspace to be the best mentor at the moment. If you're looking for a book that puts trans lives at the center but doesn't give any neat answers, this is a great pick.
Pizza Girl by Jean Kyoung Frazier
The titular girl is Korean American, 18 years old, pregnant, and as the title suggests, delivering pizzas for a living. She's adrift and doesn't want to admit it. When she starts delivering pizzas topped with pickles to a stay-at-home mom named Jenny, Pizza Girl becomes obsessed. This book goes to some pretty dark and unexpected places, but if you're down for some unapologetic Southern California slacker vibes, it's a great pick.
This one's for the eavesdroppers. Greta transcribes the sessions of a Hudson Valley sex coach who calls himself Om. Her life is already quite bizarre, living with a pot-growing roommate in a rickety old house full of bees. When Greta becomes obsessed with one of Om's clients she has nicknamed Big Swiss, things get weirder. She meets Big Swiss in person and makes the absolutely worst choices time and again.
Mona by Pola Oloixarac, translated by Adam Morris
Here's another book skewering academic culture through the eyes of a disaster girl. Mona, a Peruvian writer living in California, travels to Sweden after being nominated for a Very Important Literary Prize. If nothing else, it'll give her some distance from the drugs and bad sexual encounters she's made a habit of. But as they say, wherever you go, there you are. And she didn't leave her trauma in California. So she's going to have to confront it in Sweden, with all these fancy writers around.
If you're looking for a quick dose of disaster, this slim novel will deliver. It follows a nameless narrator who gets involved with a satanist tattoo artist and his wife. The narrator gives herself over to this relationship so completely that she even takes on a new name, Lilith. Naturally, losing one's sense of self inevitably leads to dire consequences.
Disorientation is another sarcastic take on the campus novel. Ingrid Yang's life isn't going great, and she's coming to realize that she's just not that into her dissertation subject, a canonical poet named Xiao-Wen Chou. When she comes across an intriguing document in the archives, she's embarks on something of a literary detective hunt to upend everything everyone knows about her subject. While Ingrid is a mess, this is one of the disaster girl novels that portrays growth. It also tackles subjects like internalized racism, toxic campus culture, and cultural appropriation.
In this meditation on loneliness, Amy has a temporary job scrubbing toilets. She's fine with it because she's about to try to get EMT certification, after having already failed the test twice. To boost her confidence, she basically deludes herself into believing she's already passed the exam. It's dark. It's awkward. And eventually you will learn what led Amy to this place.
When you're done with these books, you're virtually assured to feel a little better about your own life choices. But if you want some more ennui, ambiguity, and unhinged behavior, check out sad girl summer books or books with unreliable narrators. And then, I don't know, pet a dog, call a friend, or get some sunshine on your face. Let's keep the disaster girls between the pages of the books.