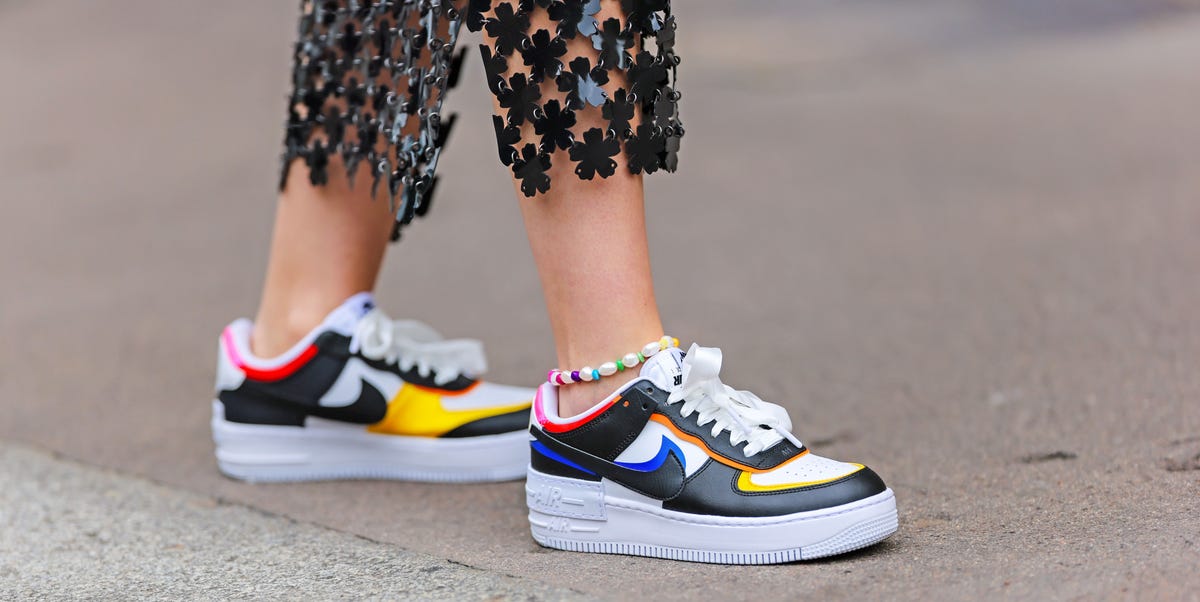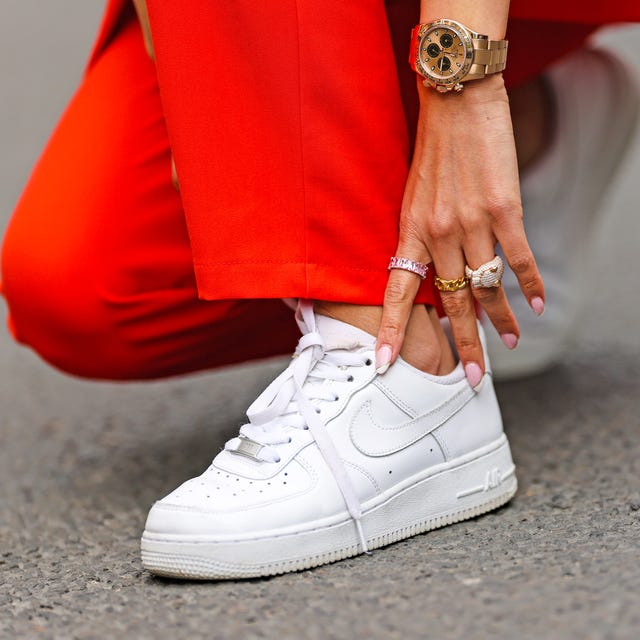 Edward Berthelot
Socks aren't exactly the most glamorous article of clothing—or even the most glamorous undergarment, for that matter. While a decidedly unsexy sock probably isn't the wardrobe item you're excited to show off when you (finally) return to the office or go out to dinner on a Friday night, they do play an important role in keeping your looks on lock. That investment pair of Mary-James or statement platforms could be flat-out ruined by a mere ankle sock. But not to worry; you can thank the visionaries that came before us who dreamt up no-show socks. Because of them, we can secretly wear footies with just about any shape and style of shoe. Feet everywhere, rejoice.
Anyone who has worn a no-show sock is well aware, however, that they are certainly not all created equal. Some will rip instantly. Some will not survive laundry day. Others simply will not stay on your foot, no matter what. Because there's no time for such nonsense, we've checked the stats, crunched some numbers, and gathered intel on which no-shows are truly worth the hype. With silicone heel grips and a plethora of options for flats, loafers, athletic wear, and everything in between, we've found the best no-show socks that absolutely won't slip down.
Advertisement – Continue Reading Below
Women's Lightweight No Show Socks
Bombas seem to be everybody's favorite socks. If you haven't tried them yet, what are you waiting for? The brand, which donates a pair for every pair purchased, offers no-shows in several varieties. These lightweight ones are great for summer, but it also sells cushioned, performance, and merino wool styles, as well as a low-cut design that pairs especially well with flats.
The only thing better than a good pair of no-show socks is a good pair of sustainable no-show socks. Arvin Goods is the eco-friendly maker of these thick, comfy slip-ons. It also makes a slightly higher cut option that will work perfectly with your platforms or Vans.
Scroll through the reviews on these socks from Girlfriend Collective, and you'll be hard-pressed to find a negative one. Available in a variety of colors, this pair features a gel heel grip, just the right amount of compression, and amazingly, it is made out of recycled water bottles. Plus, Girlfriend offers a recycling take-back program, so you won't have to toss these in the trash once you wear them down. You can also score a discount by purchasing more than one pair, so it literally pays to stock up.
One of Amazon's finest, this four-pack boasts over 33,600 five-star reviews. That's a lot of stars! Customers say they're ultra-soft and breathable, and that the arch support and the silicone ribbing on the back heel both hold up well.
How fun are these colors? As pretty as they are to look at, these socks also feature a lot of amazing elements, like a padded, anti-blister sole on the ball of the foot, mesh for ventilation and moisture-wicking, arch support, and sewn-in silicone grips to keep them in place. So whether you're hitting the pavement for a run or you're just trying to minimize your summer foot sweat, these socks will be your new go-tos in no time.
Thin No Show Socks Non Slip
These strike the perfect happy medium between higher cut no-shows that are meant for sneakers and super low-cut ones geared toward ballet flats. Consider these made for any type of shoe in between the two, like loafers, boat shoes, or even Toms—remember Toms?
Everyday Secret Sleuth No Show 2 Pack Socks
These cushion-less socks will slip into your sleekest ballet flats without adding any bulk or bunching fabric. The merino wool blend makes them odor-resistant, and they feature a seamless toe and anti-rip technology, meaning they're built to last.
Anti-Slip Breathable White Half Toe Socks
For those slip-on Gucci loafers and backless mules, you simply must have pair of half socks. This style comes highly rated, and at $7 for five pairs, you can't beat the price.
Athletes are obsessed with these socks; some reviewers even say that these are their all-time favorite pair to run in. Made by the brand Balega, they're well-loved for their second-skin feel, structured fit, and ventilated weave. With a cushioned sole, your foot strike will thank you.
Trefoil Superlite Super No Show Socks
A brand you know and love: Adidas. This pack is the perfect one-stop shop. For $20, you can stock yourself up with six pairs. Boom, then you're set on no-shows. As an Amazon's Choice item, customers love their lightweight nature and the way that they truly don't slip down the heel at all.
Sometimes all you need is a teeny little toe liner, and for those instances, you should turn to these little guys from Hue. The silicone backed heel is infused with aloe, so they're kind on your skin even if you're strutting in pumps all day long.
This content is created and maintained by a third party, and imported onto this page to help users provide their email addresses. You may be able to find more information about this and similar content at piano.io
Advertisement – Continue Reading Below