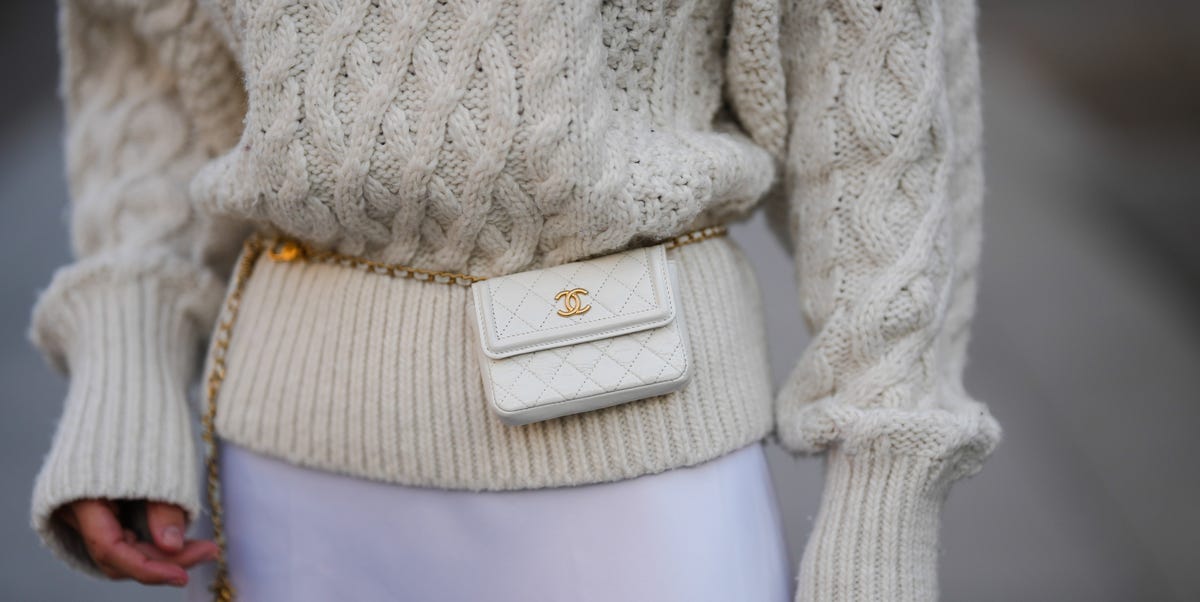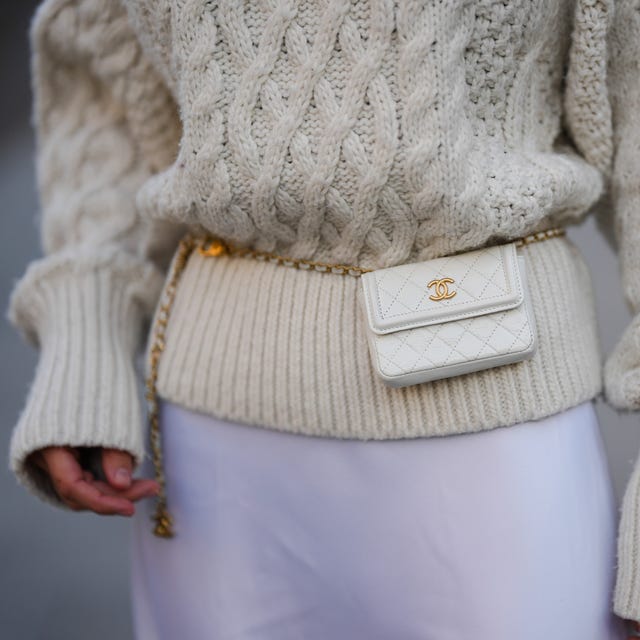 Edward BerthelotGetty Images
Ah, the simplicity of bundling up in your finest knits when temps take a dip. While the art of layering can be a bit tricky to master for some, others know that taming the knit-wear-clad beast all comes down to a really, really good sweater as your base. From there, you can layer to your heart's content with a shacket, peacoat, scarf, and whatever else fits your mood. So whether you're a turtleneck fanatic or can't help but purchase yet another balloon sleeve crewneck, the perfect piece of knitwear is out there for you. And lucky enough for you, it can arrive on your doorstep within two days, thanks to a little website you might know called Amazon, which is bursting with hidden winter clothing gems within all kinds of price ranges.
Ahead, we found the best sweaters under $50 that reviewers couldn't get their hands on fast enough. Here's to a cozier future.
1 Cross Wrap Sweater
Not all off-the-shoulder sweaters are created equal. This style features a chic cross-over detailing everyone will be clamoring over. 
2 Oversized Knitted Sweater Vest
In case you missed it: sweater vests can be cool. Need further proof? Check out this checkered style.  
3 Tie Dye Oversized Knit Pullover Sweater
An abstract print that will look just as great in the spring as it will in winter.
4 Oversized Cardigan Pom Pom Sweater
Available in 11 equally cool colors, this textured sweater will be a stand-out among your other cozy favorites. 
5 Jaclyn Cutout Back Mock-Neck Sweater
This high neck sweater is business in the front, party in the open back.  
6 Oversized High Neck Sweater
Over 19,000 reviewers agree that this turtleneck sweater is a must-have thanks to its high to low design. 
7 Cutout Ribbed Sweater
A day-to-night ribbed style you can parade all around town in. 
8 Ribbed Polo Sweater
Your new forever sweater, and for $20 too? No, you aren't dreaming.  
9 Crew Neck Striped Color Sweater
Just think of all the Netflix-binging, errand-running, and lounging you're going to do in this. 
10 Lightweight Knit Sweater
Pair this delicate sweater with your favorite light-wash jeans, or edge it up leather trousers. The world is yours. 
11 V-Neck Knit Sweater Vest
Looking to channel your inner prep? Add this argyle style to your cart, which is also available in red, blue, and brown. 
12 Boucle Shaker Stitch Balloon-Sleeve Sweater
With billowing balloon sleeves like this one, you can style it with slim-fitting pants to balance out your top. 
13 Stripe Print Button Cardigan
It's time your knitwear took a walk on the wild side. 
14 Kimono Cardigan with Pockets
This fuzzy cardigan is sleek with a sunshine-yellow hue that will stand out alongside your other favorite knits. 
15 Oversized Smiley Face Pullover
Graphic sweaters that will bring a smile to your face for the win. 
This content is created and maintained by a third party, and imported onto this page to help users provide their email addresses. You may be able to find more information about this and similar content at piano.io