"There are only two places in the world where we can live happy: at home and in Paris," Ernest Hemingway once wrote in his acclaimed memoir about 1920s expat life, A Moveable Feast. Very wise words. Call it whatever you like: The City of Light, The City of Love, The Fashion Capital of the World, Paris is steeped in history and utterly charming at every turn. And now that low-cost airline French Bee has routes between Paris and U.S. cities like Newark, Los Angeles, San Francisco and (most recently) Miami, it's gotten a whole lot easier to make your Emily in Paris moment happen. The flights land at Paris's best airport (Orly, only 20 minutes from the city) and offer two classes of travel—Economy and Premium Economy—both of which are affordable options for anyone not wanting to splurge on airfare.
Whether you're people-watching at a café, scoring vintage Chanel at a secondhand shop, or drinking wine by the carafe (no judgment here), there's simply so much happening in Paris that you'll never, ever want to leave. Without further ado, here's our roundup of insider, can't-miss picks. Bon voyage!

Leah Romero
Musée des Arts Décoratifs: Thierry Mugler, Couturissime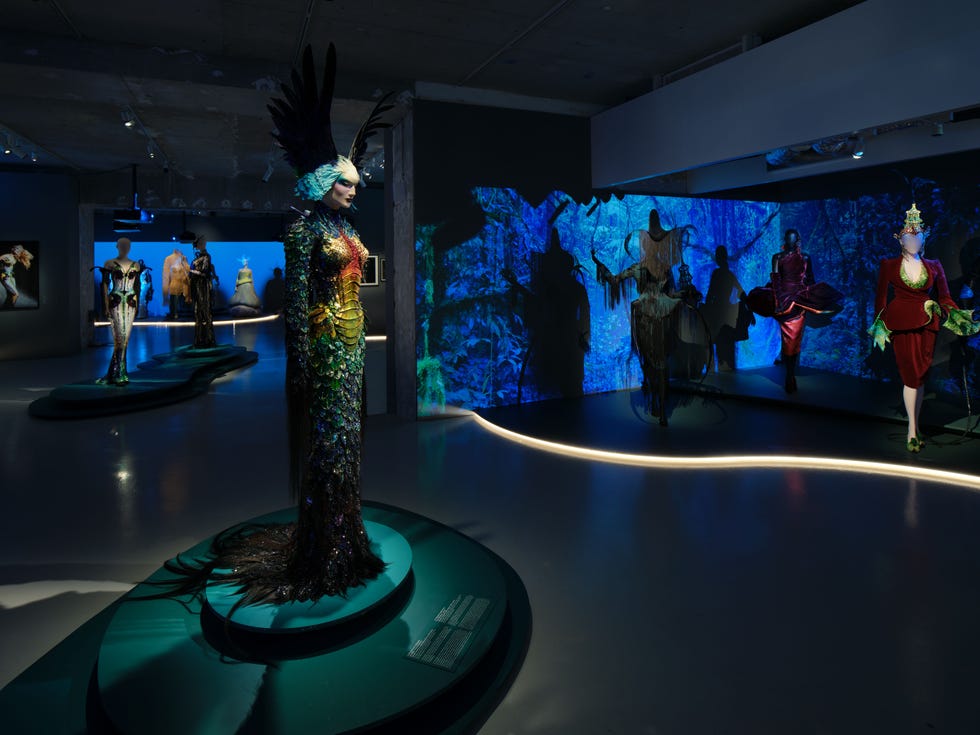 Christophe Dellière
Didn't snag an invite to Paris Fashion Week? This Thierry Mugler retrospective at Musée des Arts Décoratifs is the next best thing. Featuring a mix of mediums including costumes and animated projections, you'll deep-dive into the fantastical world of the French designer—literally—starting with an aquatic-themed room.
Galeries Lafayette Champs-Elysées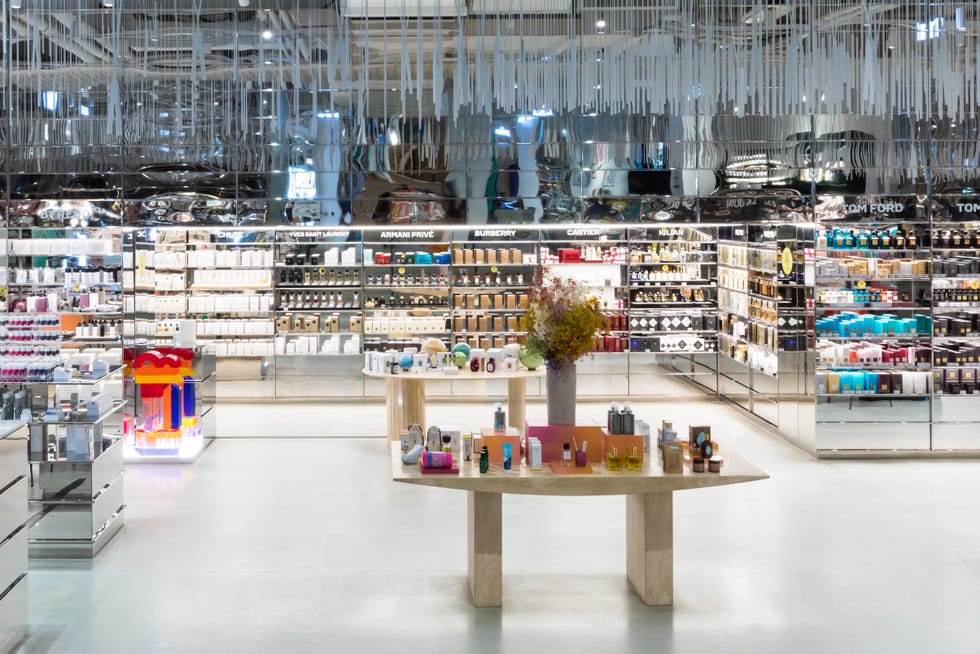 Karl Hab
Just in time for fall, Galeries Lafayette Champs-Elysées added 30 new brands to its offering, including Insta-viral labels like The Frankie Shop, By Far, and Staud, none of which are French, all of which are chic. With interactive displays and a curated selection of sustainable pieces, it's a far cry from your average department store.
Bobby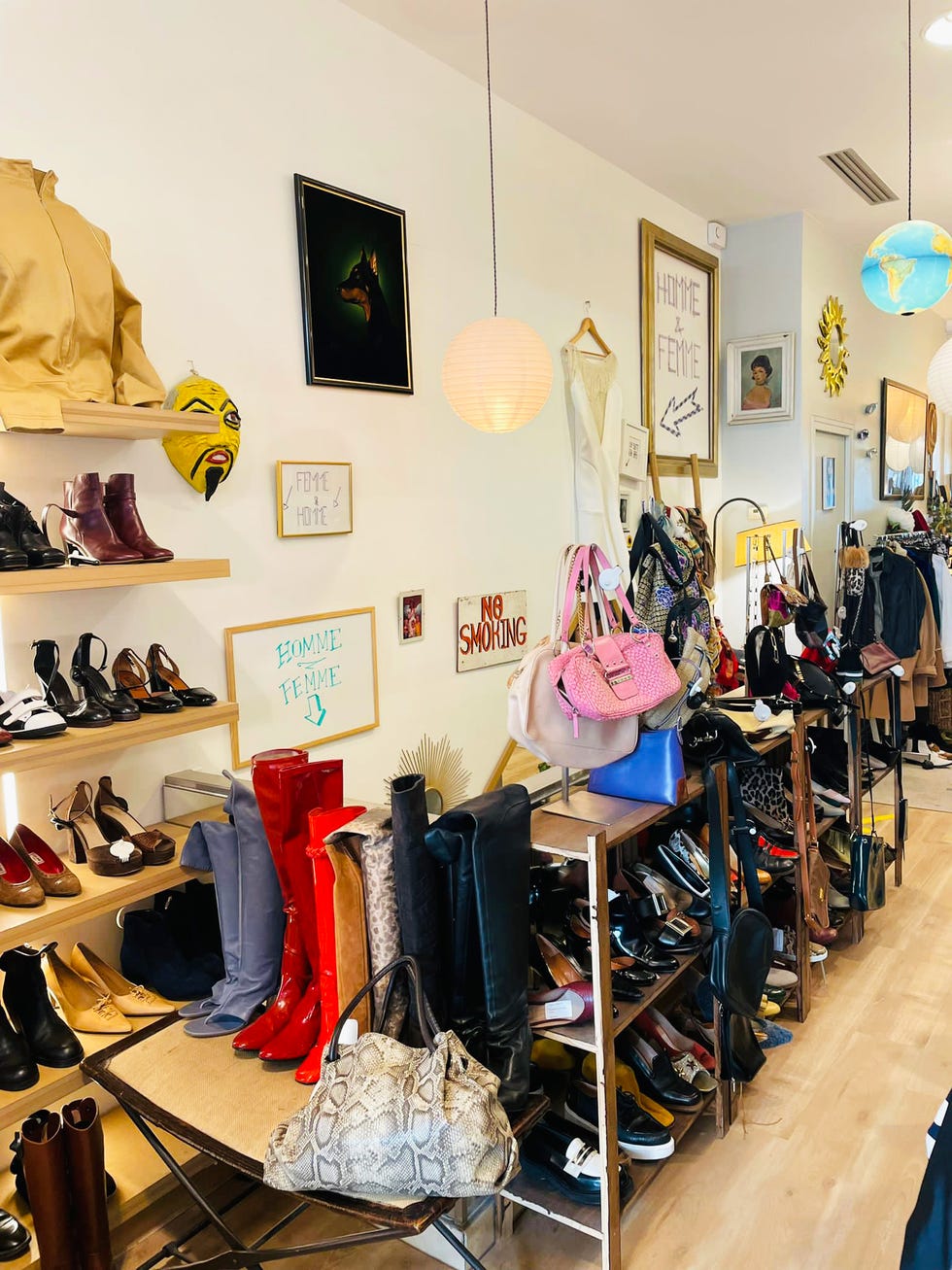 Courtesy of Bobby
If you're on the hunt for that impossible-to-find item you just can't get anywhere else, scope out Bobby. Boasting rare designer pieces the likes of Chanel, Sandro, and Celine, the vintage store is a veritable treasure trove of fashion finds. (The tagline is "Buy now or cry later" for a reason.)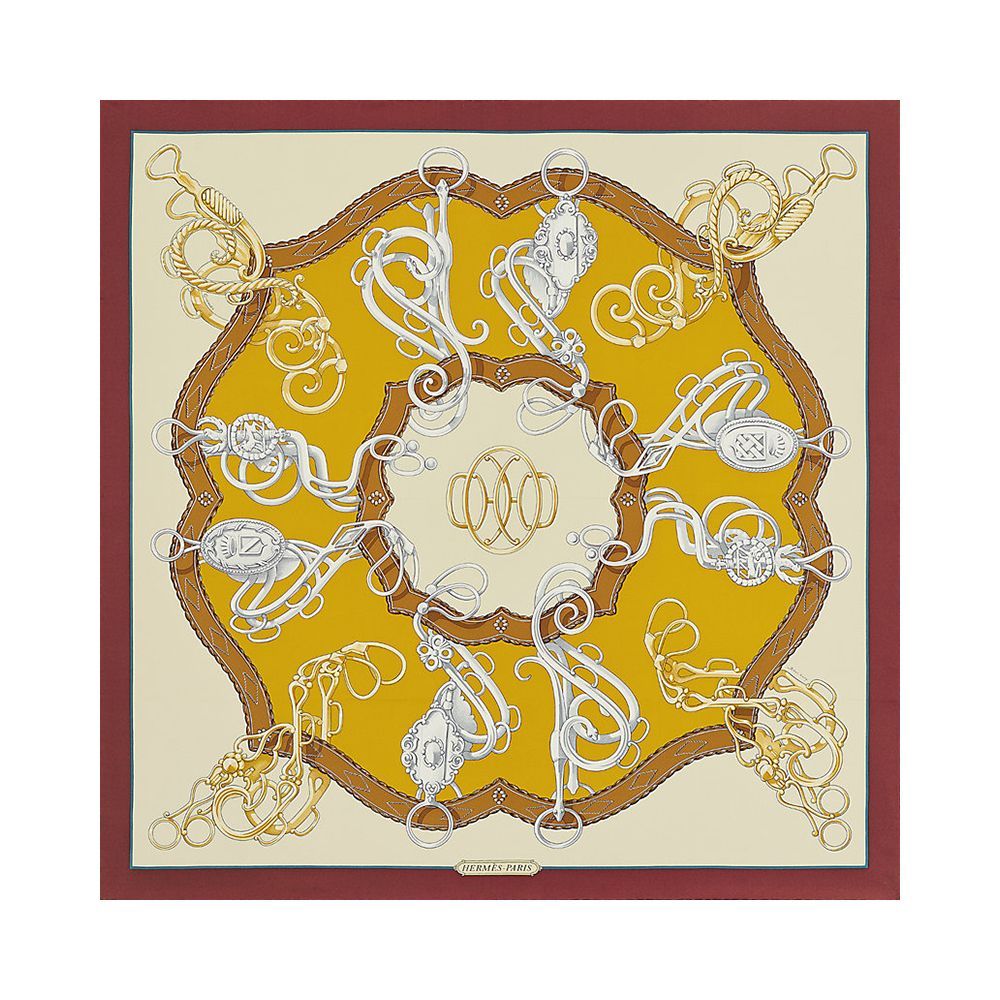 Hermes Lift Profile Scarf 90
Credit: Courtesy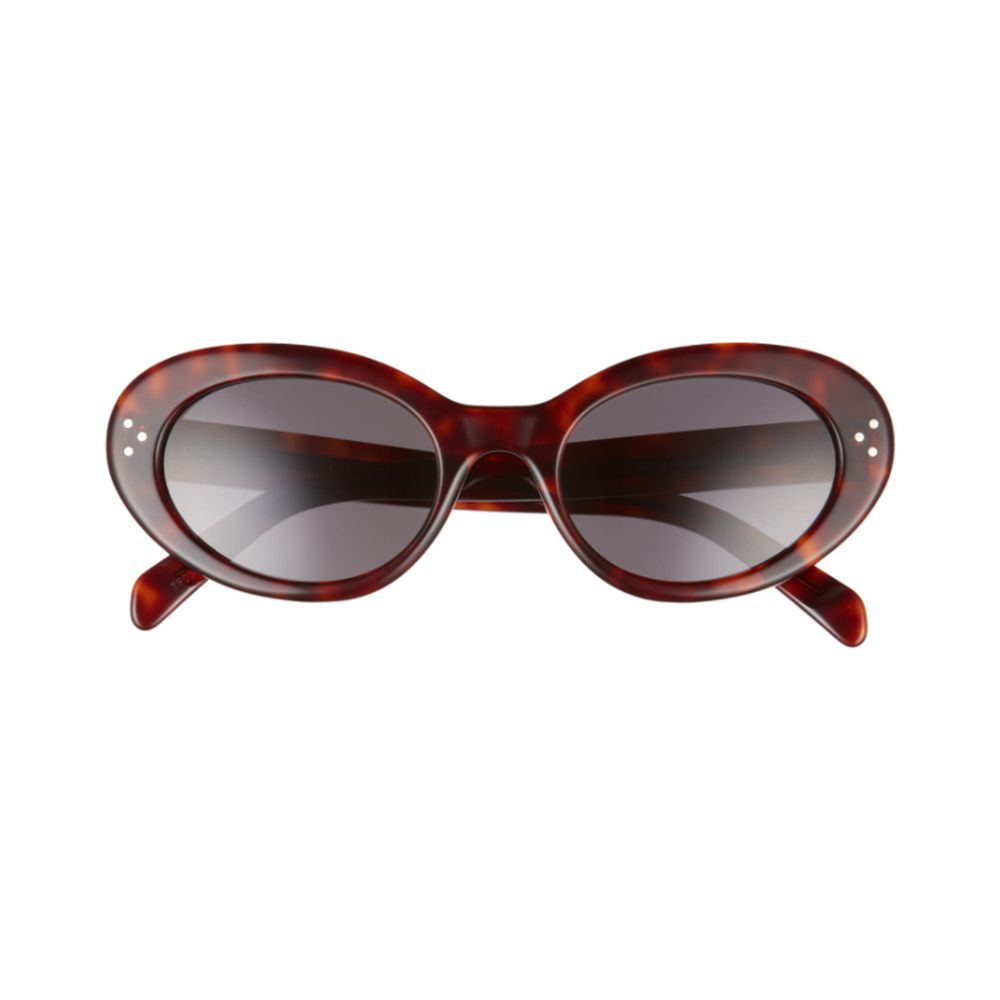 CELINE Cat Eye Sunglasses
Credit: Courtesy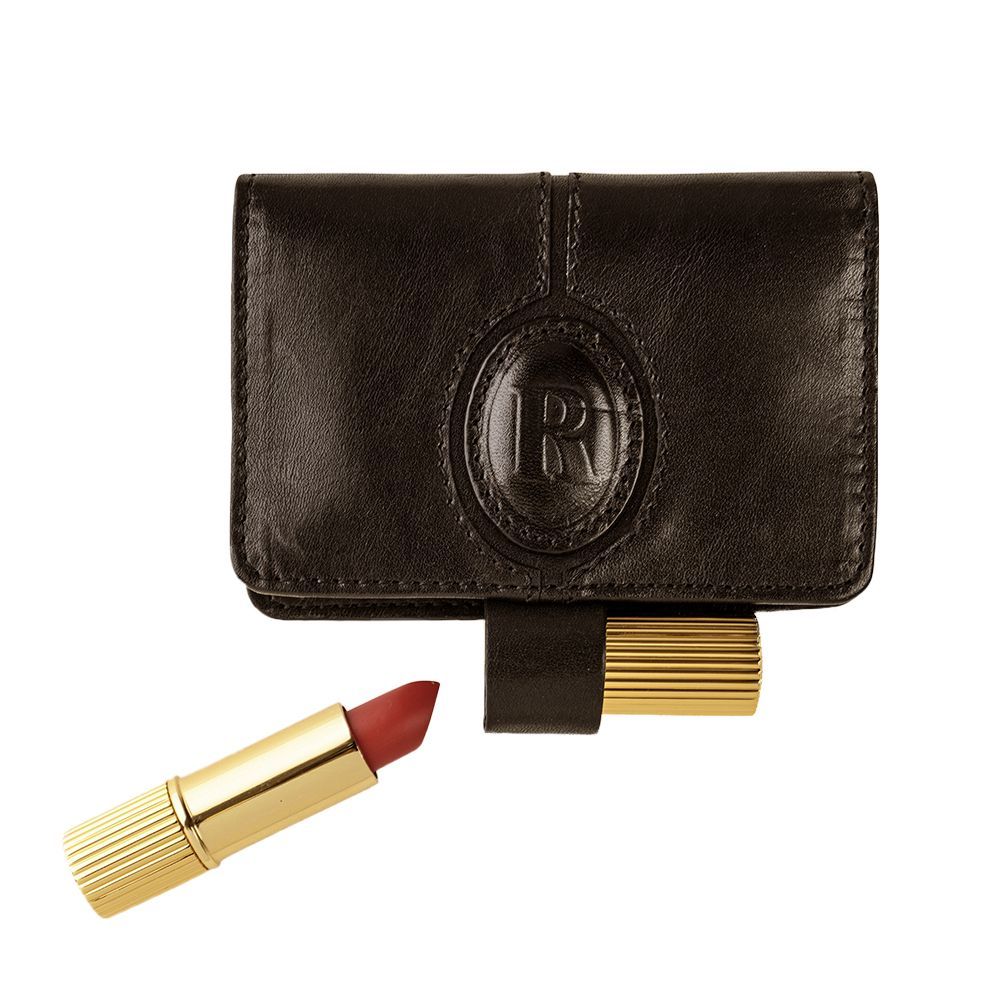 Rouje Kiki Wallet
Credit: Courtesy

Café de la Paix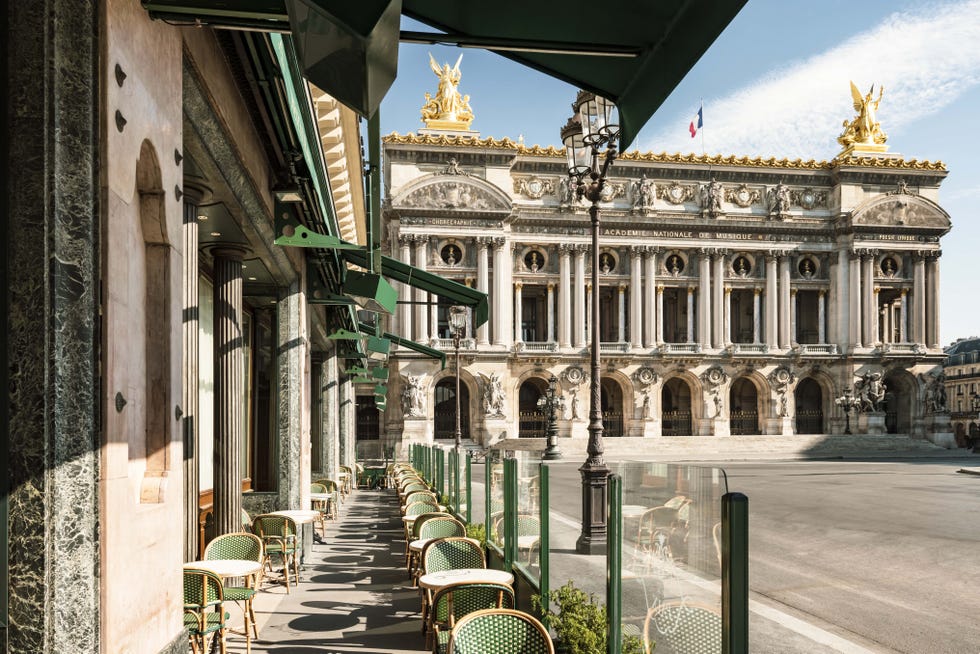 Jérôme Galland
Since its opening in 1862, this famous café in the historic InterContinental Paris – Le Grand has served everyone from Oscar Wilde to Marlene Dietrich. We're fans of the breakfast in particular, but the hotel's celebratory anniversary cocktail, the InterContinental75, a creative riff on the classic French 75 with Piper-Heidsieck champagne, The Botanist gin, freshly squeezed lemon juice, and honey water, is definitely worth trying.
Bontemps Pâtisserie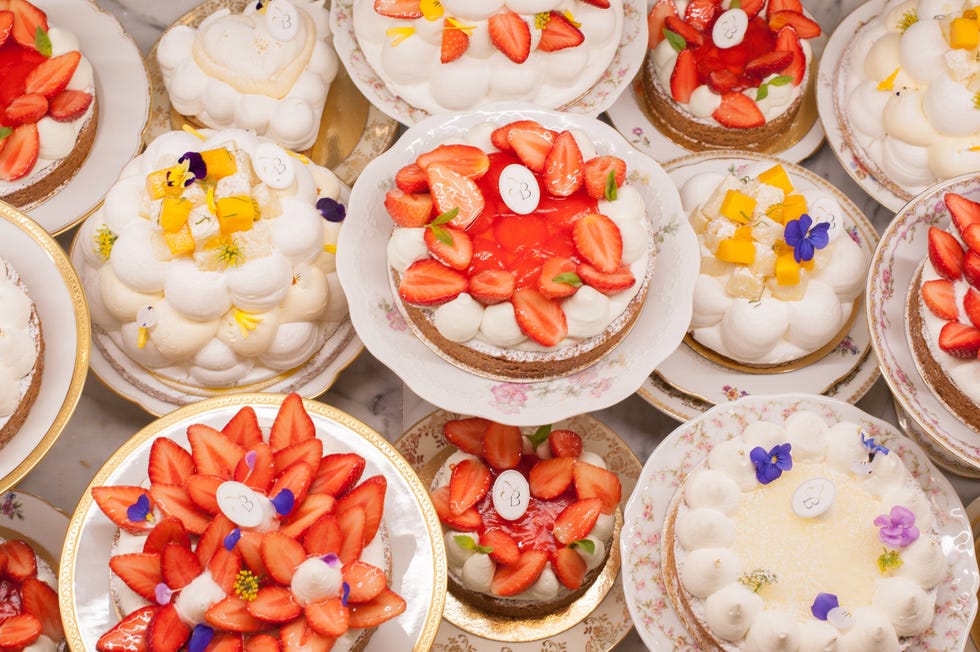 Courtesy of Bontemps Pâtisserie
Bright Lights Paris author and self-described Francophile Angie Niles swears by Bontemps Pâtisserie for its bite-size desserts and quiet, uncrowded tea salon in the back, appropriately dubbed "Le Jardin Secret" (translation: The Secret Garden).
Loulou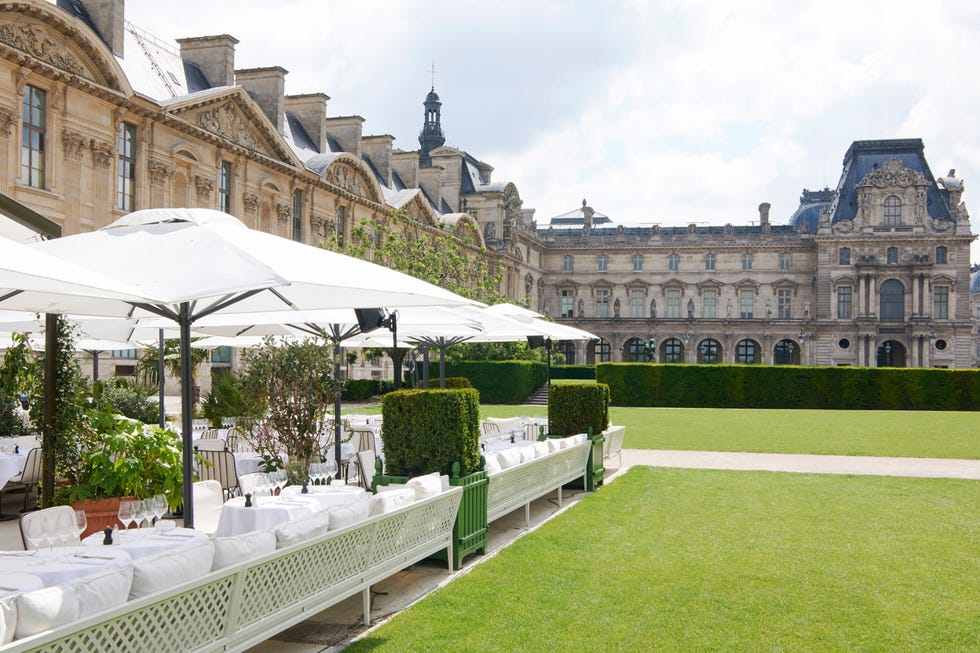 Michel Tréhet
Located in the Musée des Arts Décoratifs overlooking the Louvre, Loulou is a see-and-be-seen spot, not to mention a favorite among the fashion crowd. Fortunately, the food is just as good as the views and the hype. On its menu of French-Mediterranean fare, you'll find grilled calamari, homemade veal, and chouquettes, aka French puff pastries filled with vanilla cream. In case you weren't aware, Loulou de la Falaise was a muse of Yves Saint Laurent.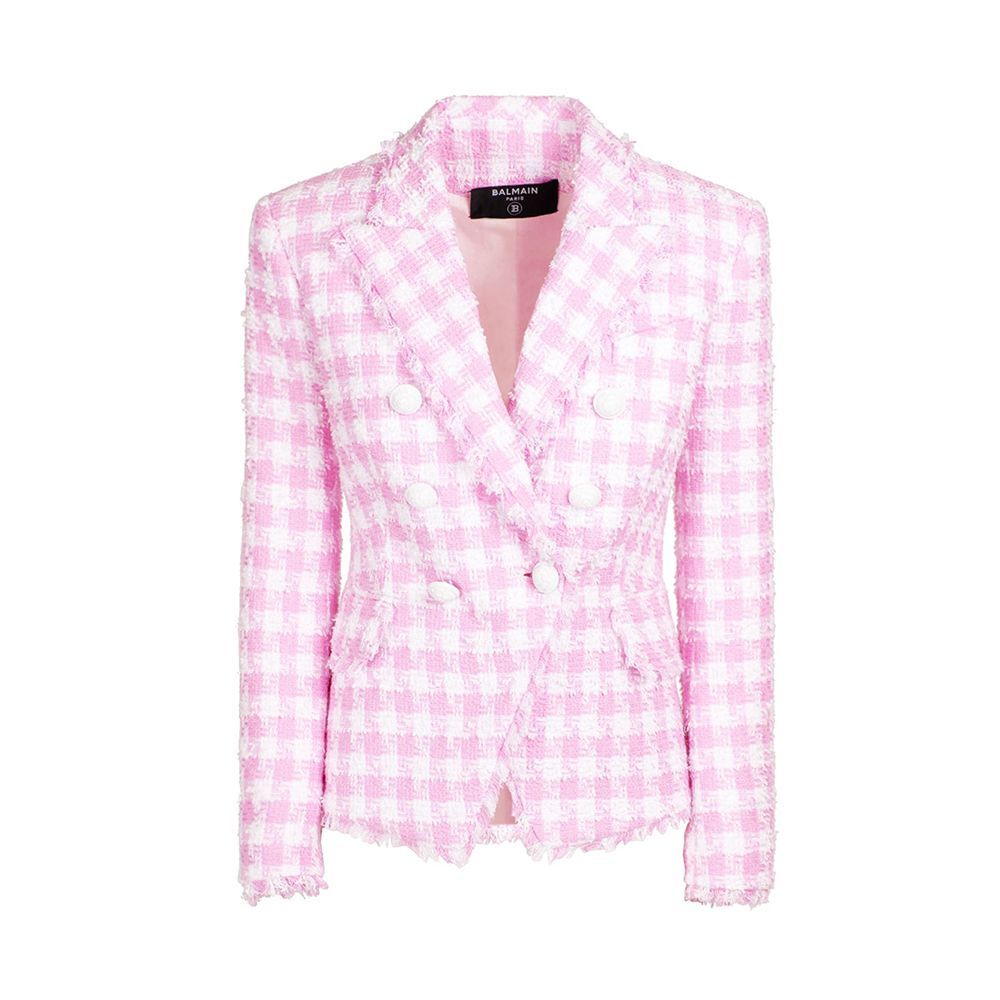 BALMAIN Frayed Tweed Blazer
Credit: Courtesy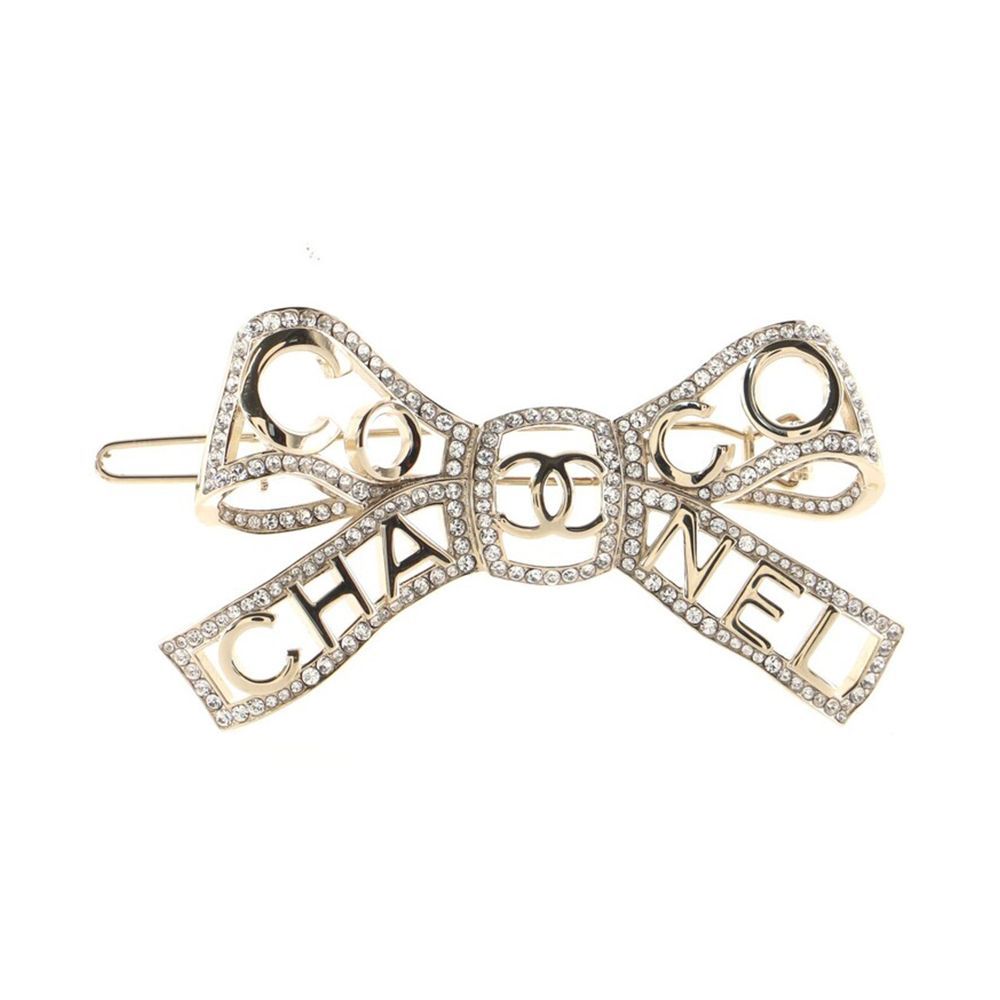 Chanel Crystal Ribbon Barrette
Now 32% Off
Credit: Courtesy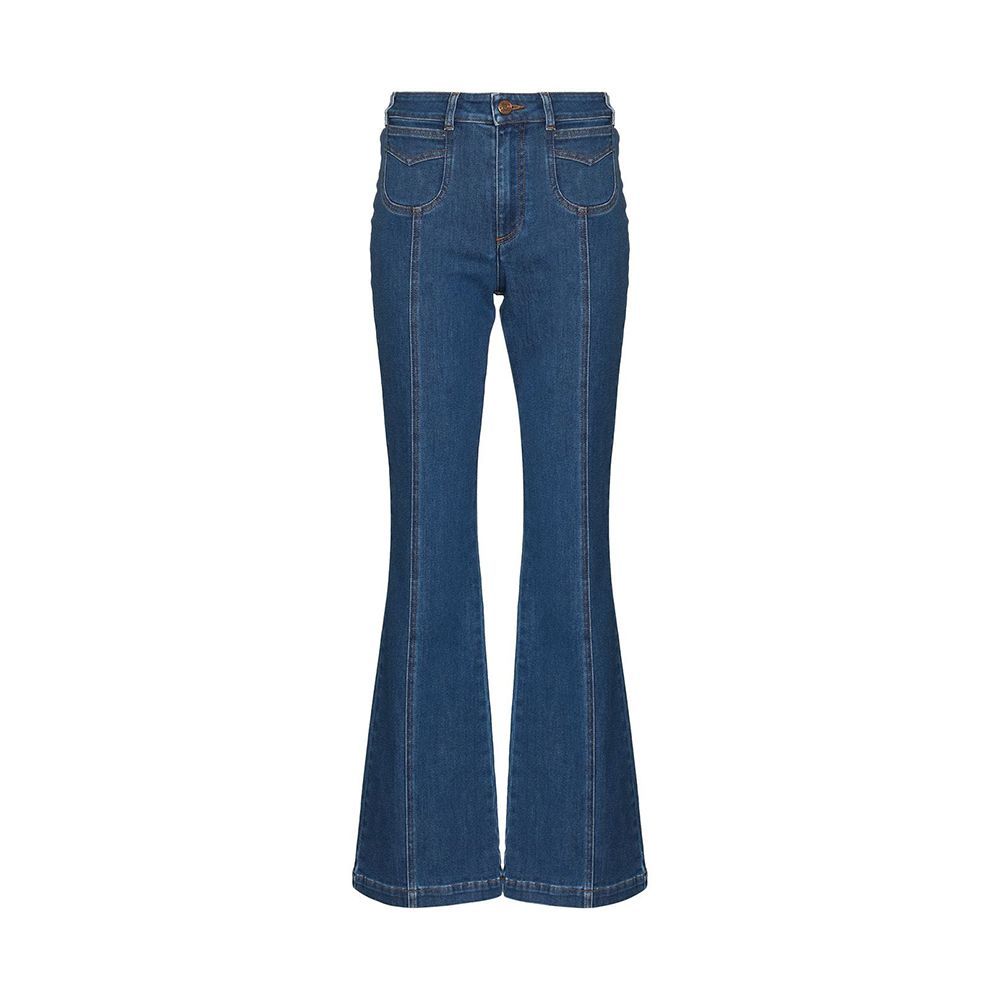 See by Chloé Emily Flared Denim Trousers
Credit: Courtesy

Leah Romero
Harry's New York Bar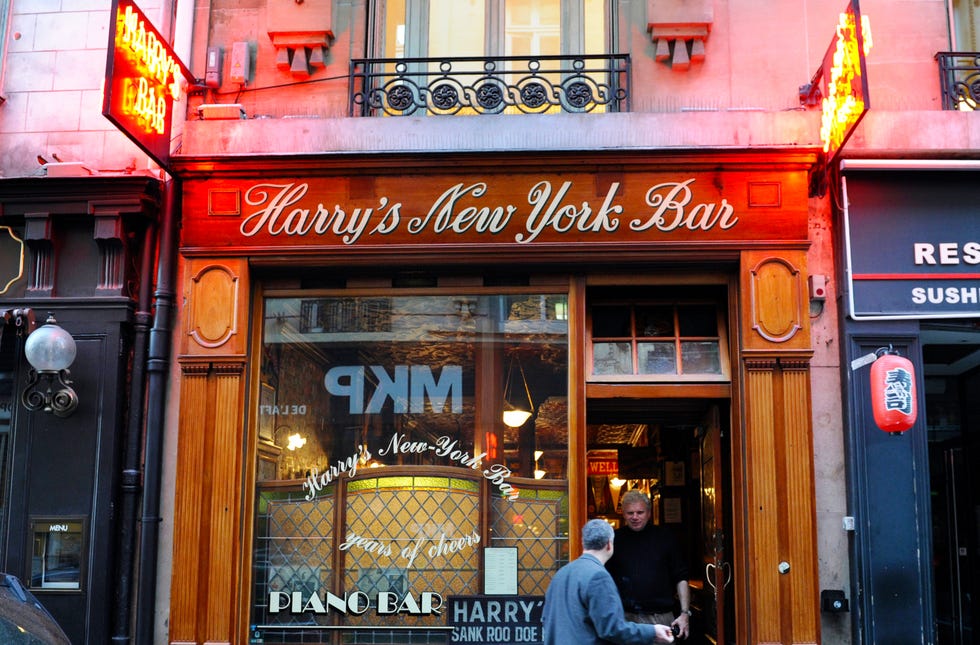 Mehdi Fedouach
Reminiscent of an Ivy League clubhouse and decorated with college pennants, Harry's New York Bar is an institution for tourists and locals alike. The wood-lined space with a basement piano famously claims it invented the Bloody Mary, French 75, and Sidecar, best paired with its New York-style hot dogs. Don't miss the Rowing Blazers merch for sale.
Bar Hemingway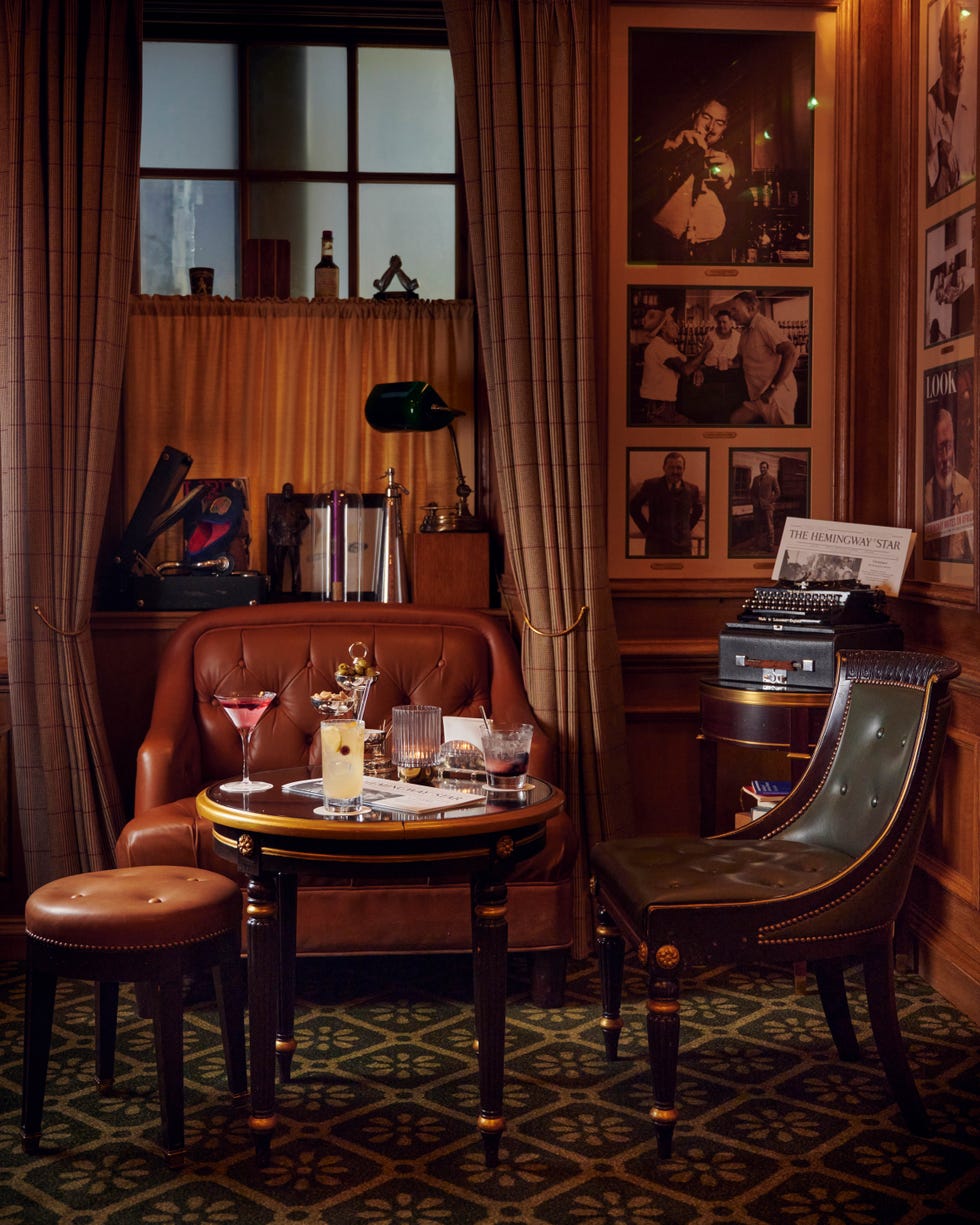 Bernhard Winkelmann
Pay tribute to the legendary writer by enjoying a drink at his namesake haunt inside the Ritz Hotel. Plastered with photos of notable visitors and staffed with servers in white suits, the cozy bar is a piece of history—Hemingway's typewriter is on prominent display.
Le Perchoir Marais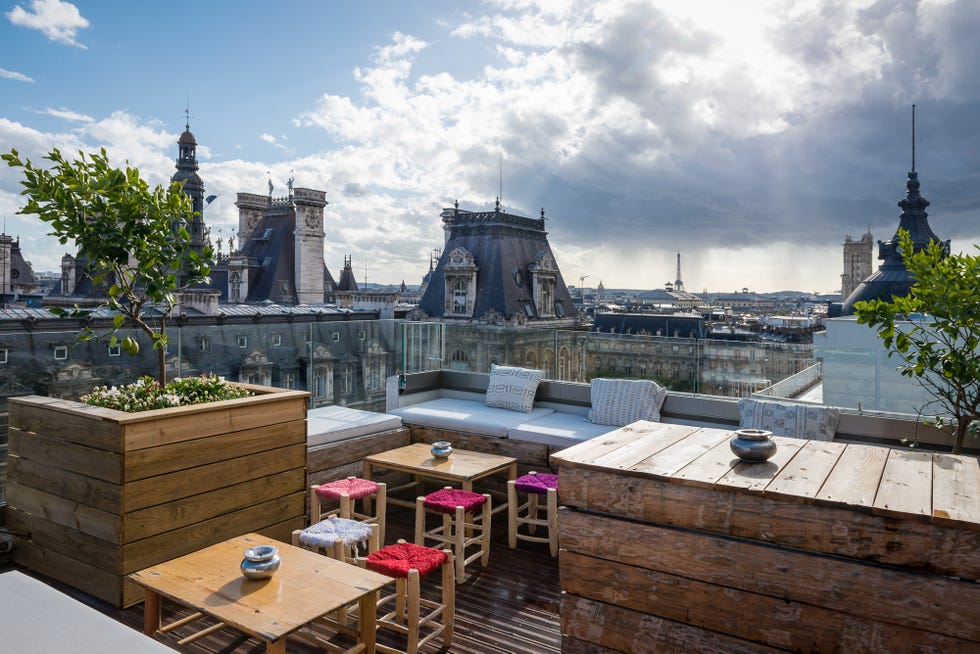 Sebastien Rande
On the rooftop of department store BHV Marais, Le Perchoir Marais is the perfect place to grab a cocktail and mingle against the backdrop of the Eiffel Tower, the Seine, and the Hôtel de Ville. This is your Emily in Paris moment.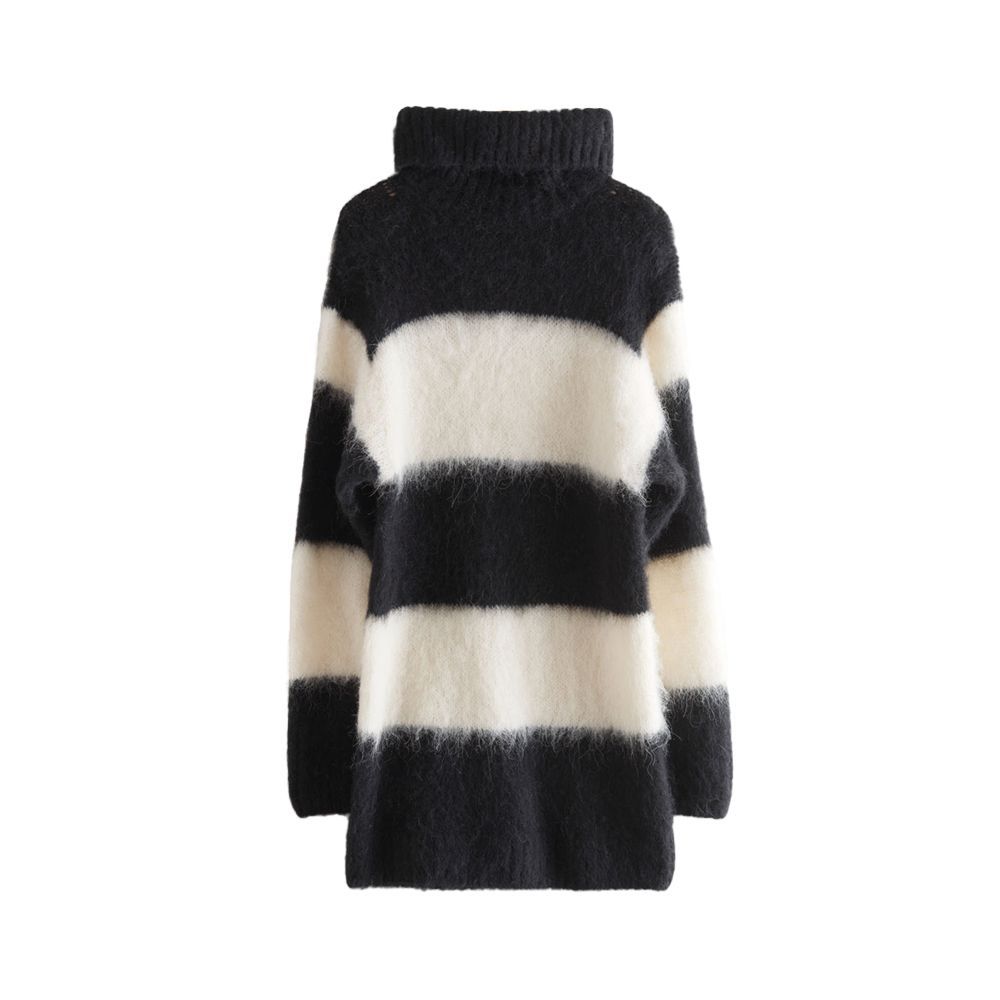 & Other Stories Turtleneck Mini Knit Dress
Now 43% Off
Credit: Courtesy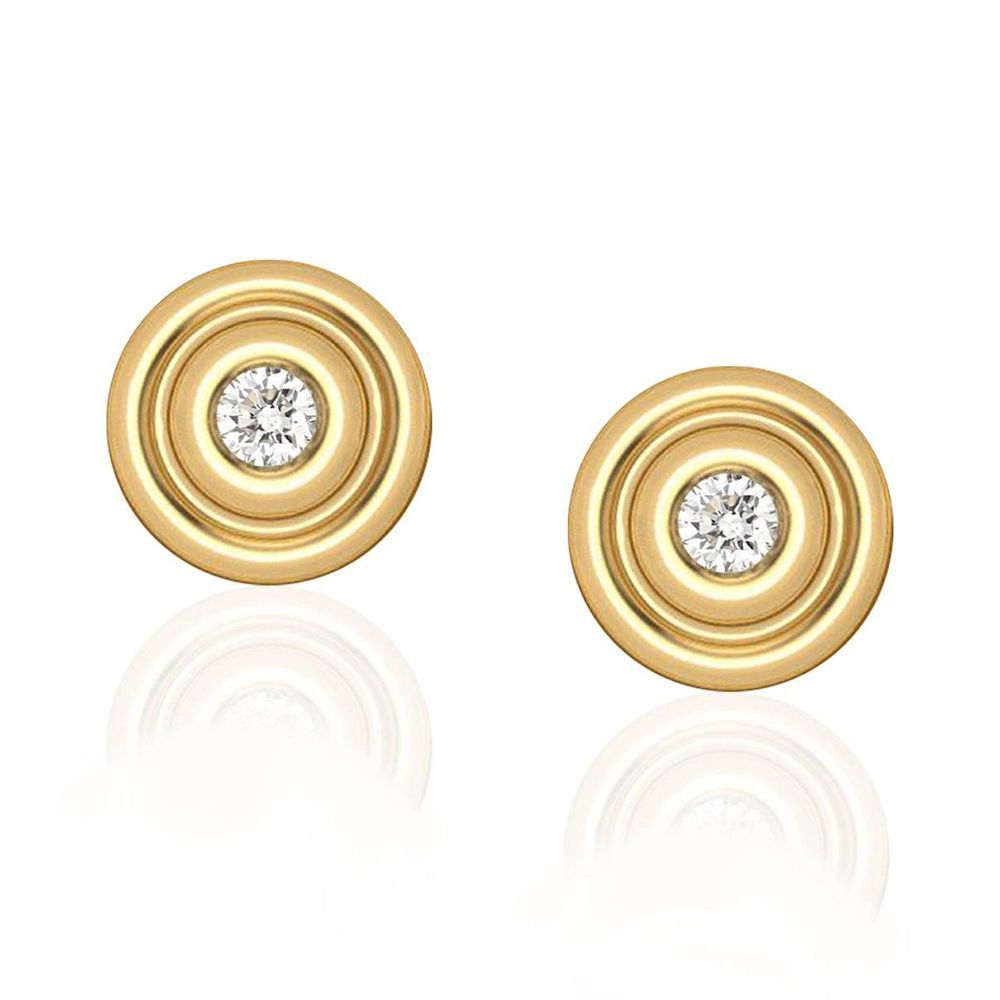 Almasika Sagesse Universum Petite Studs
Credit: Courtesy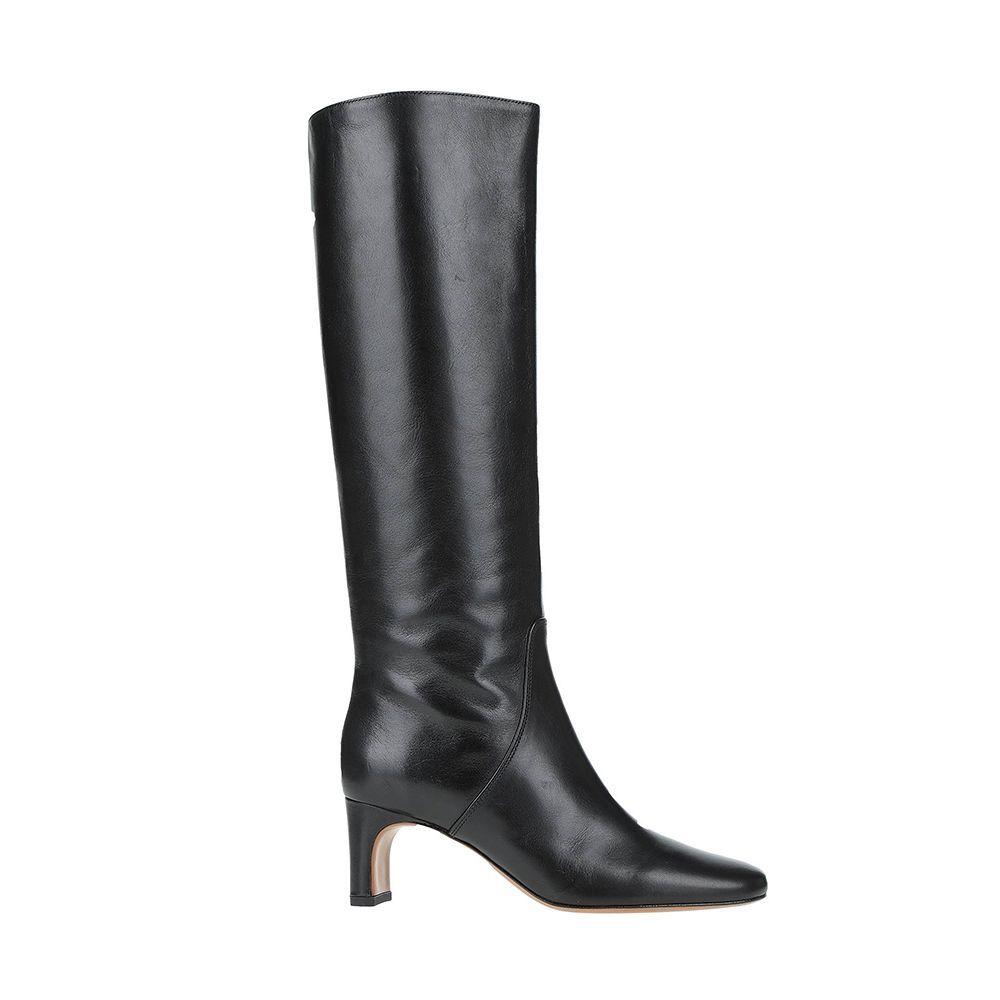 Maje Knee-High Boots
Credit: Courtesy

Leah Romero
Shangri-La Paris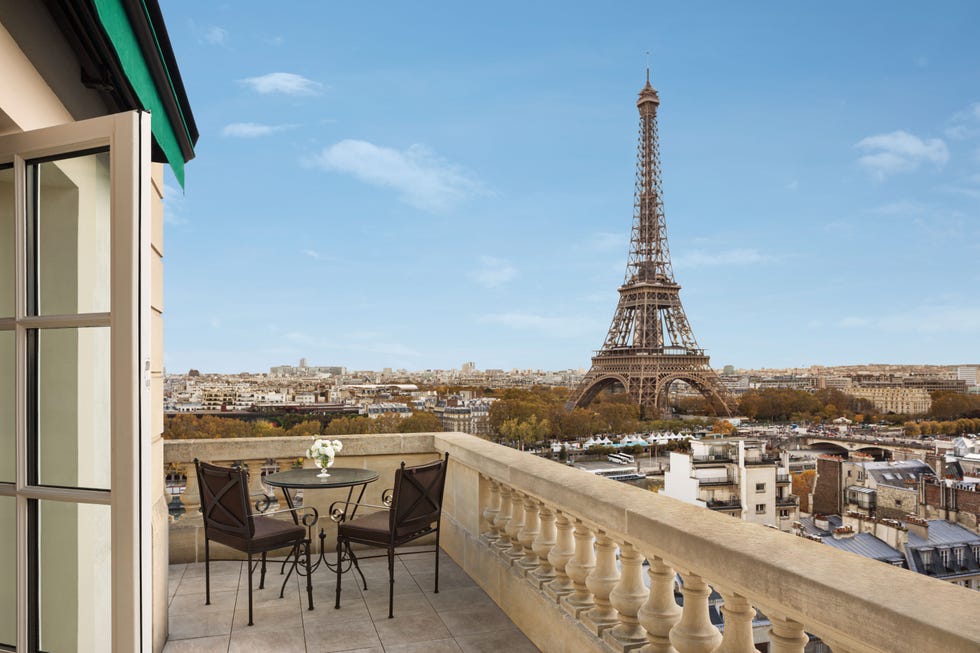 VRX Studios
Absolutely nobody goes to Paris to lock themselves inside a hotel all day, but this is the first one we've ever stayed in that's made us want to. Situated within a stone's throw from the Eiffel Tower in the chic 16th arrondissement, the Shangri-La is sophistication and luxury at its finest. Whether you're sipping champagne from the jardin while watching the Eiffel Tower sparkle or tucking into a fantastic plate of Pad Thai from their restaurant La Bauhinia, you'll feel like royalty—which makes sense, since the building was originally the personal palace of Napoleon's grand-nephew, Prince Roland Bonaparte.
Le Meurice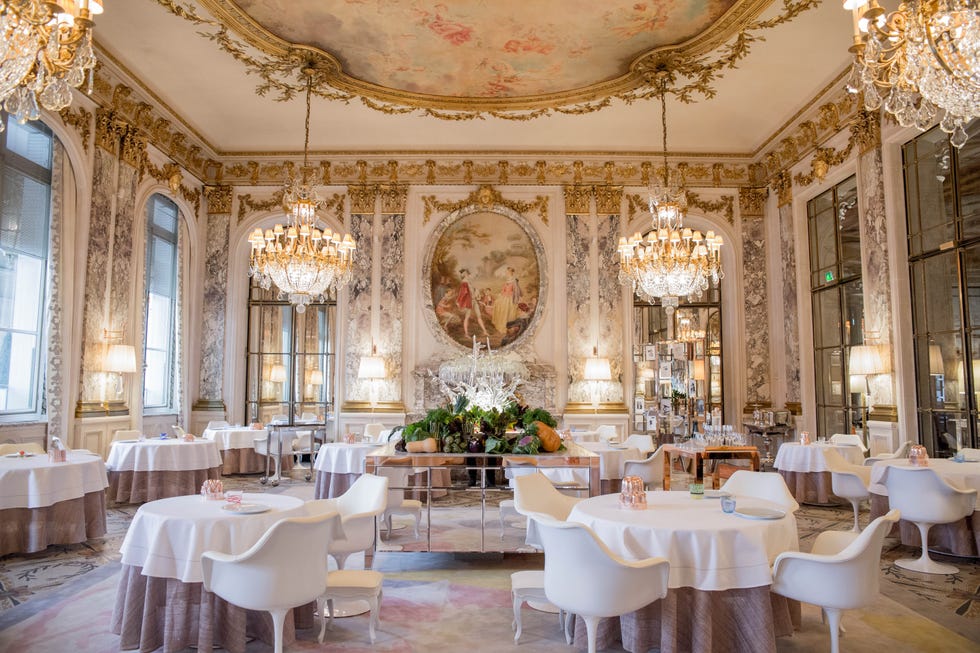 Pierre Monetta
Stepping into Le Meurice is like stepping into another world, one that is gilded, ornate and very, very chic. The legendary 5-star property recently renovated its suites to feel like a "modern-day" Versailles, with views overlooking the Tuileries and a to-die-for menu at the downstairs, Michelin-starred Restaurant le Meurice Alain Ducasse. Marie Antoinette would feel right at home.
Hôtel Barrière Le Fouquet's
Fabrice Rambert
The newly renovated Hôtel Barrière Le Fouquet's has 101 rooms and suites designed by renowned French decorator Jacques Garcia, a handful of which are within eyeshot of the Champs-Elysées and the Arc de Triomphe. Its restaurant, easily distinguishable thanks to its bright red awnings, is an added bonus.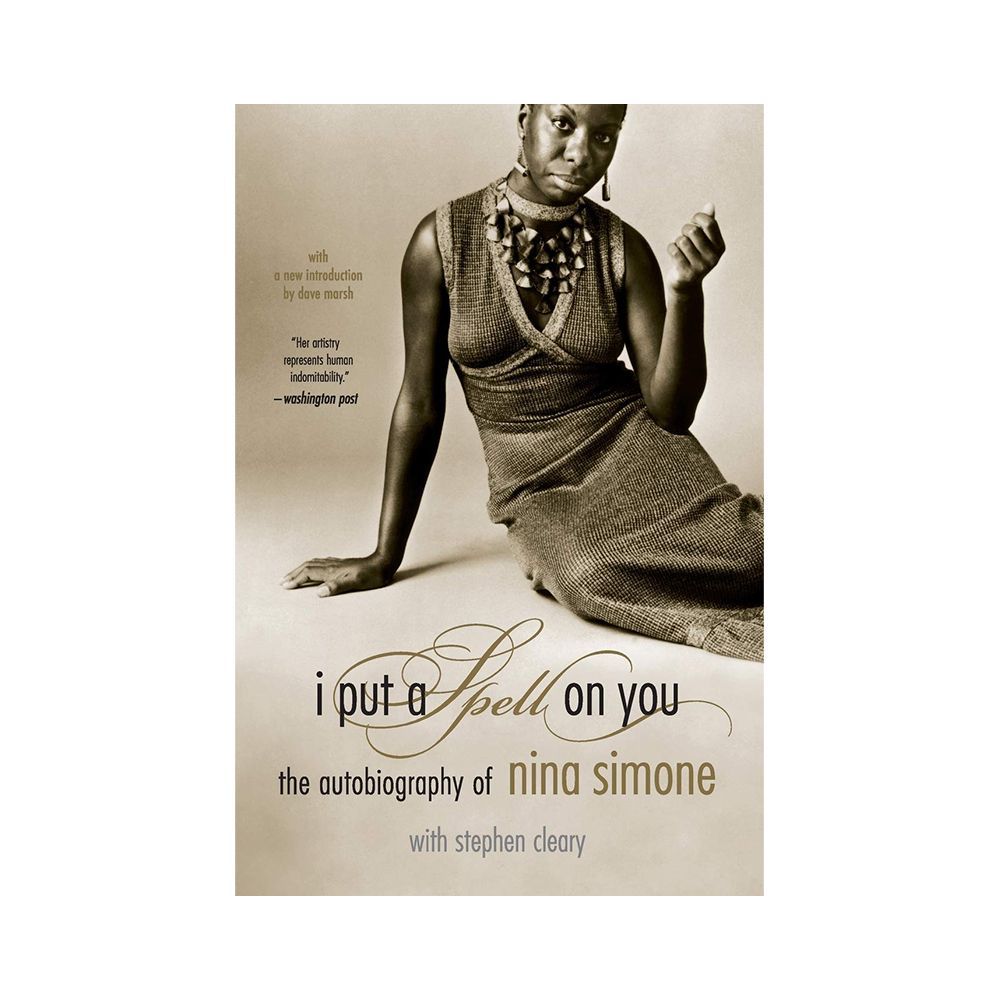 Nina Simone I Put A Spell On You: The Autobiography Of Nina Simone
Now 22% Off
Credit: Courtesy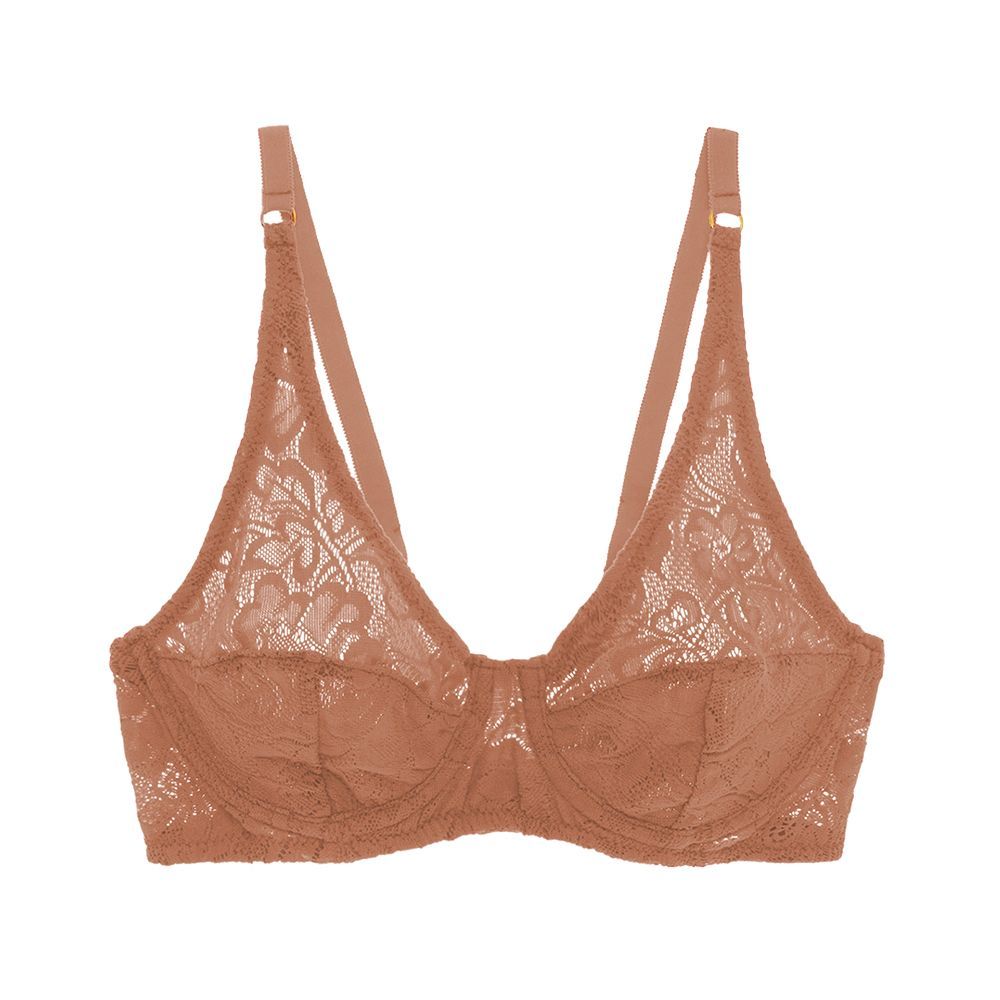 Araks Waverly Underwire Bra Terracotta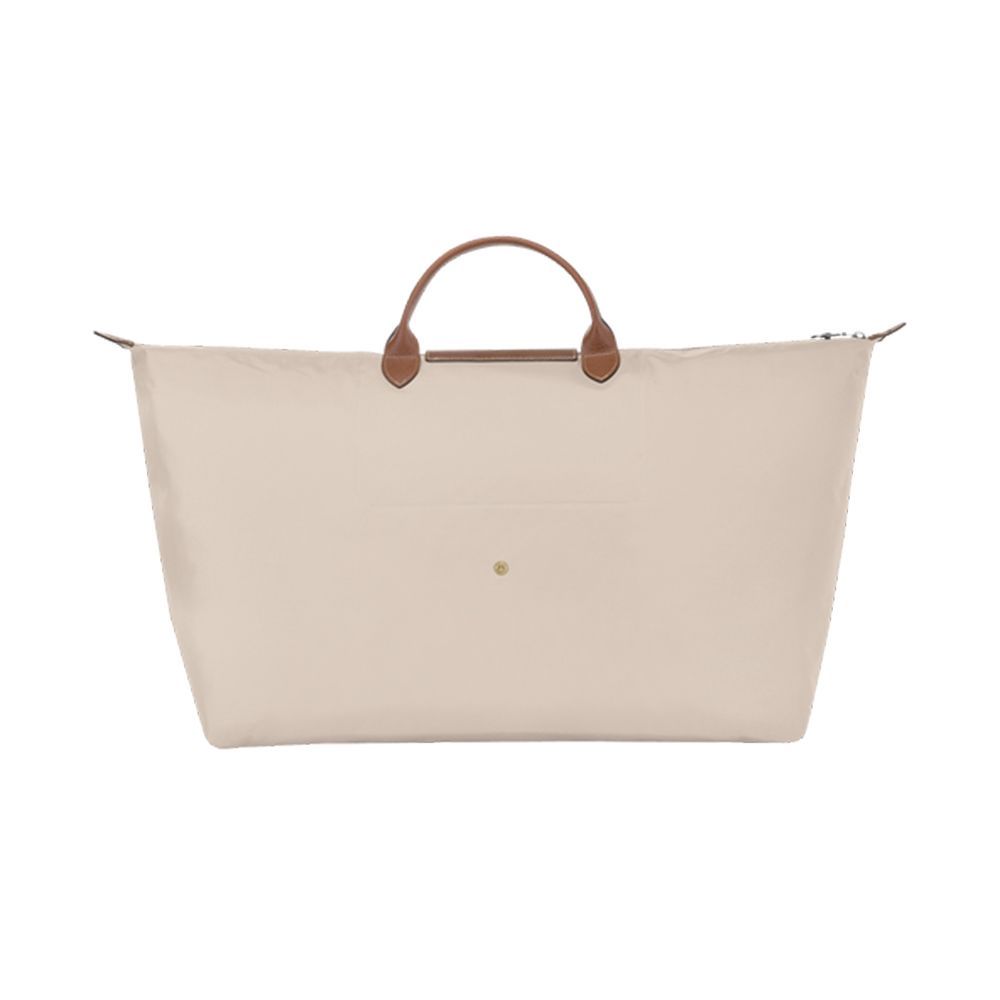 Longchamp Le Pliage Travel Bag XL
Credit: Courtesy

Leah Romero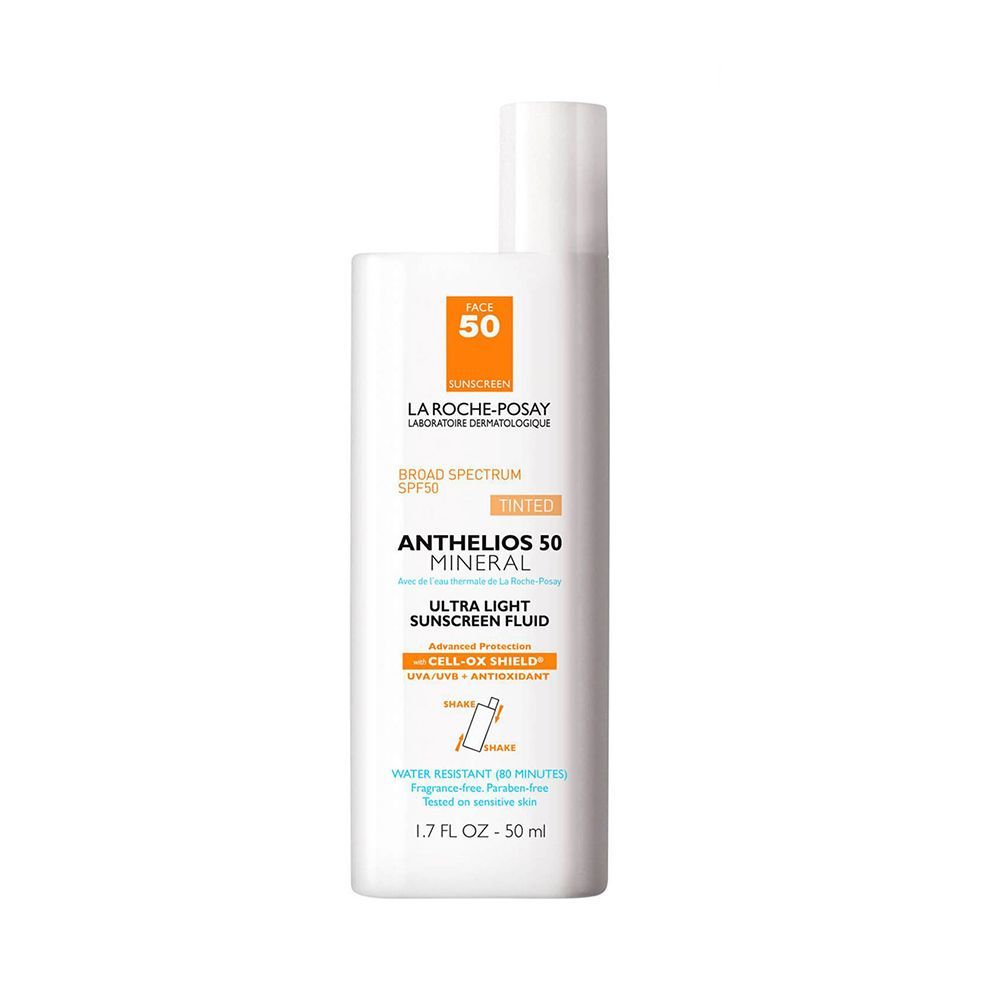 La Roche-Posay Anthelios Tinted Mineral Ultra-Light Fluid Broad Spectrum SPF 50
Instead of grabbing a heavy foundation, let your skin breathe on vacation with a French-based tinted moisturizer that is SPF 50. Even, hydrated, and protected skin? Oui, oui.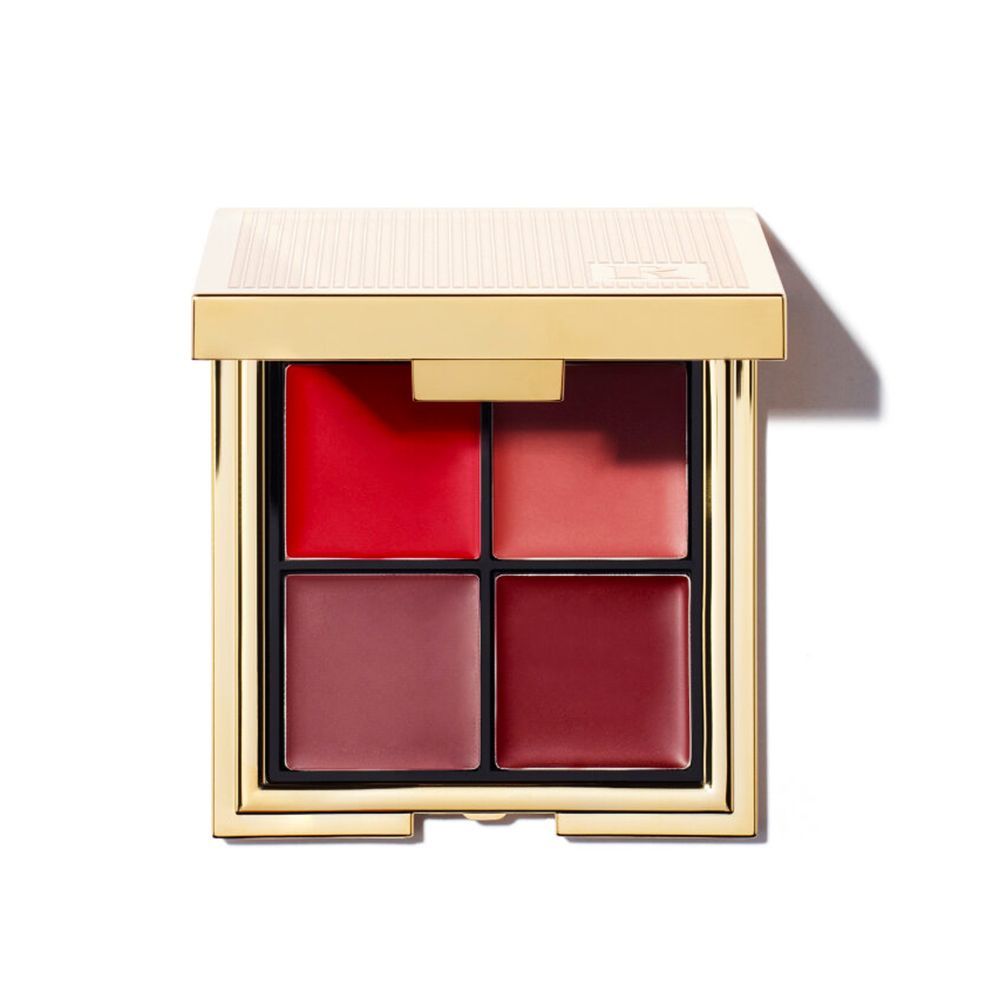 Rouje Lip Palette Les 4 Rouje Cream
Get a palette that can do it all. Beloved by ELLE.com's Beauty Director, this one works on both your lips and your cheeks giving you a sunkissed glow in seconds.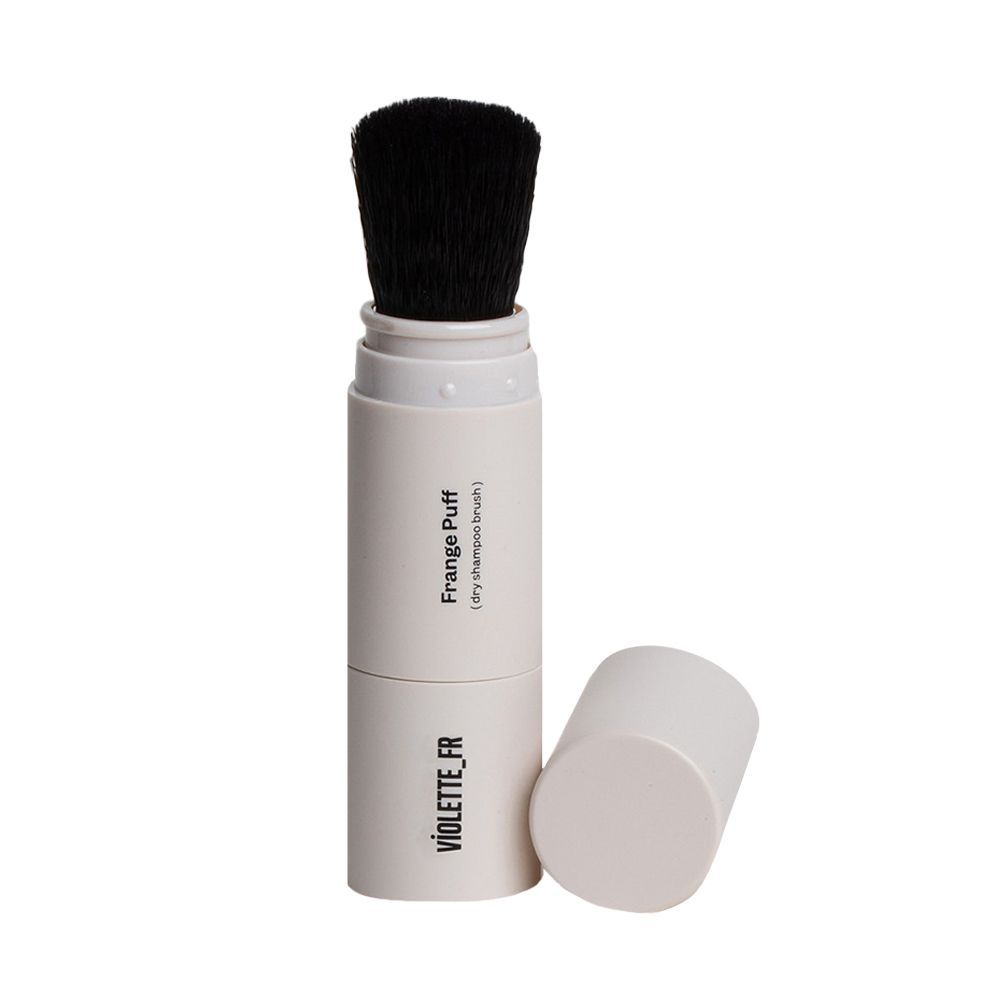 Violette FR Frange Puff Dry Shampoo Brush
Now 32% Off
The ultimate French girl, Violette just launched her eponymous line this fall. If you want an easy, tousled hair look, grab this dry shampoo. You'll have more time to explore the sights and less time to worry about your hair.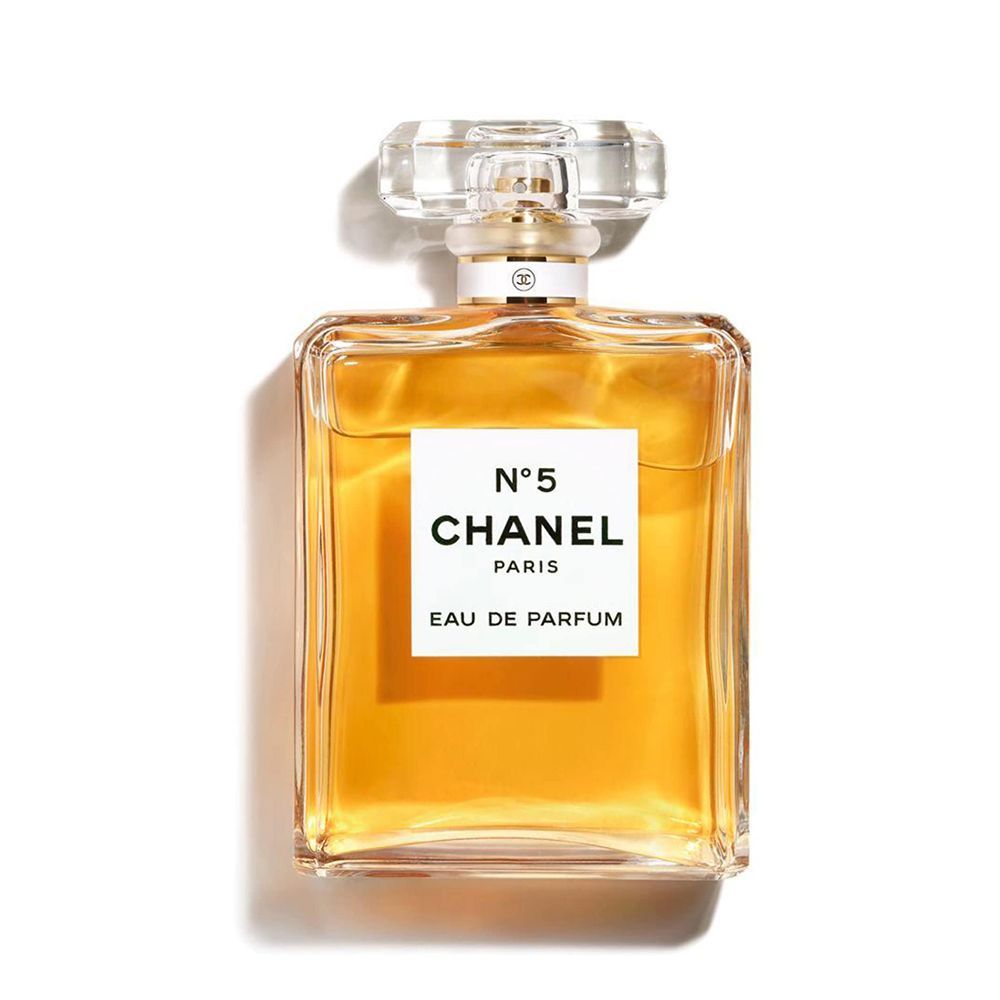 CHANEL Eau de Parfum Spray
Why fight it? Go classic. A spritz of Chanel Number 5 is always a good idea.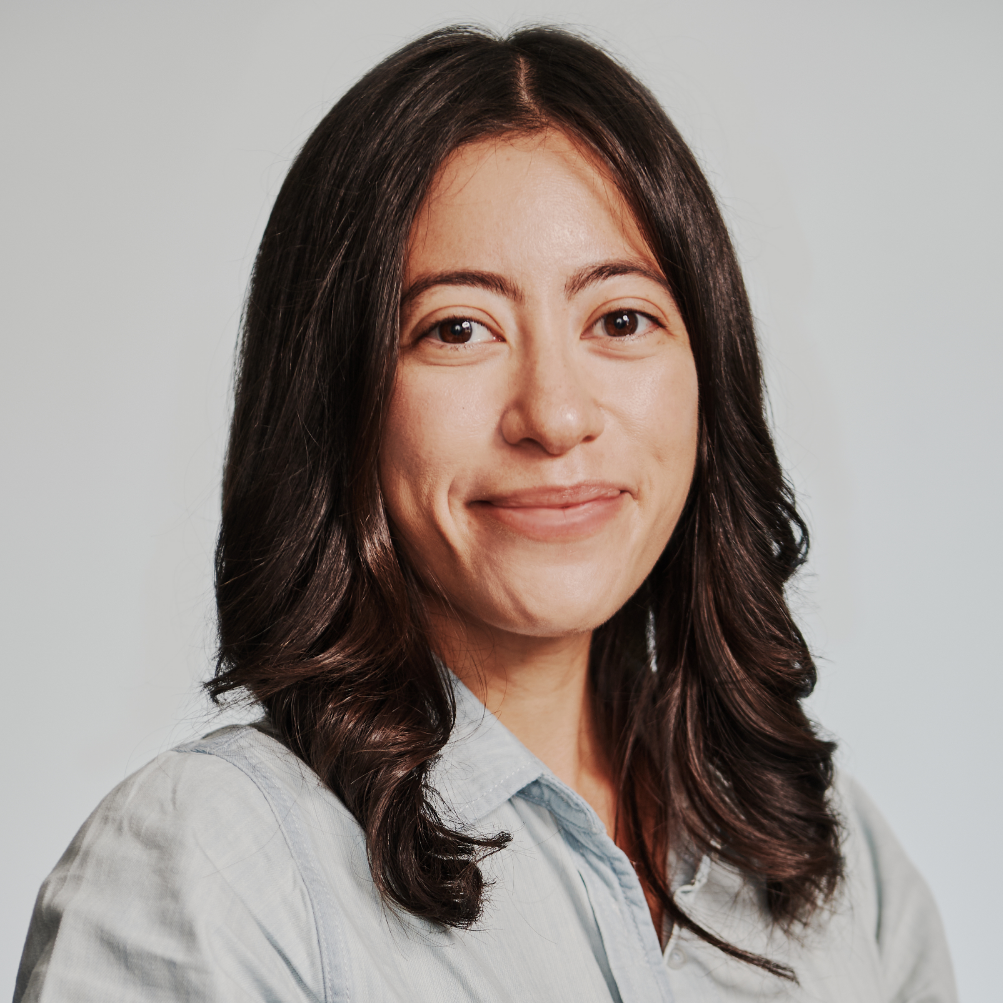 Deputy Editor
Claire Stern is the Deputy Editor of ELLE.com. Previously, she served as Editor at Bergdorf Goodman. Her interests include fashion, food, travel, music, Peloton, and The Hills—not necessarily in that order. She used to have a Harriet the Spy notebook and isn't ashamed to admit it.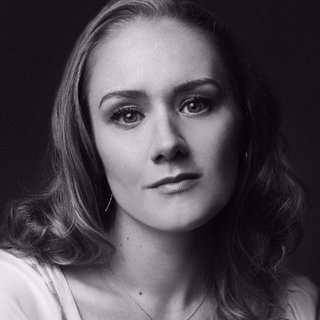 Site Director
Jessica Roy is the Site Director of ELLE.com.  Previously, she worked as the News Editor of TheCut.com. She likes baking, running and Instagrams of your dog.