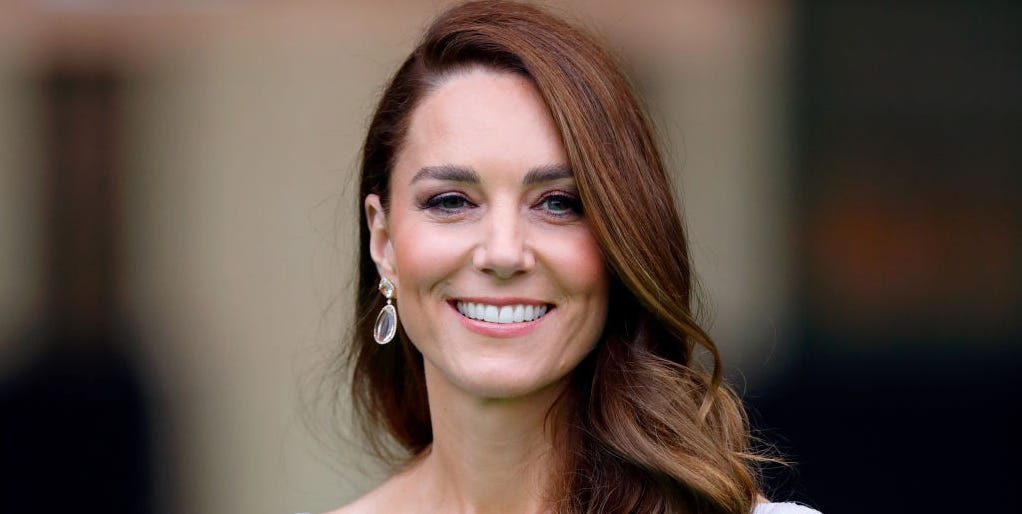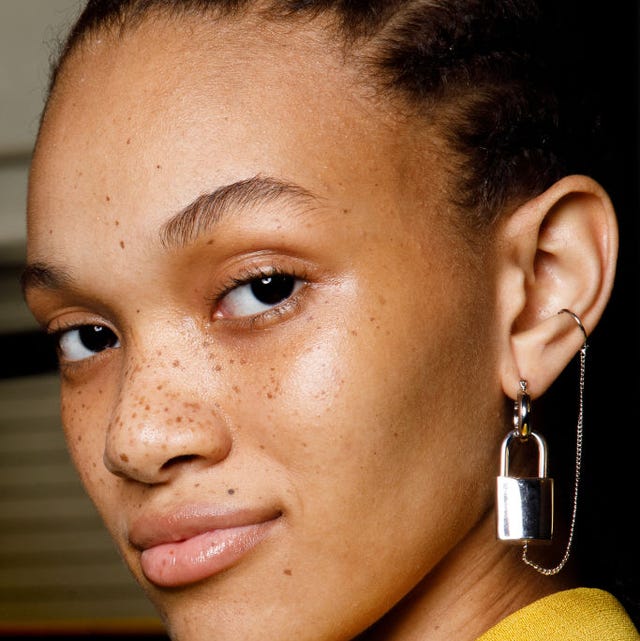 Rosdiana CiaravoloGetty Images
Grab your reusable tote and your vegan leather wallet: Credo has a massive 20% off sale on their bestselling clean beauty products. Thanks to their Friends and Family sale for three blissful days, almost everything on Credobeauty.com is on sale. There's no need to memorize a discount code, either. Everything on the site will be automatically marked down for your convenience.
Clean beauty brings some of the most sought-after, celeb-approved products on the market, but sometimes that price point can seem just a little out of reach. And that's precisely why you should take this opportunity to snag every item you've been dying to try for a fraction of the price.
If you're not a clean beauty stan yet, this is the perfect time to find out exactly what the hype is all about. Besides the obvious benefit of the environment, you also get gorgeous (often plastic-free) compacts, refillable items, and enough brilliant innovation to write a novel about. Plus, amongst this list are items that your favorite celebrities can't live without, like Hailey Bieber's favorite cleanser or the duo-use product that Kristen Stewart dons on the red carpet. Below, find the 24 clean beauty products we can't live without, and you shouldn't have to either.
Advertisement – Continue Reading Below
1 Beauty Sleep Elixir
This is thee favorite nighttime oil of Kate Middleton, so if it's good enough for her, it's good enough for you.
2 Fur Oil
No one has the time or energy to deal with ingrown hairs, which is why you should slather this on any area you remove hairs from.
3 Luminous Ceremony Cream Cleanser
Hailey Bieber herself uses this cleanser to wash her face, which means I'll be using it nightly to see if my face transforms into hers while I sleep. 
4 Lip Suede
Not only is this lip palette too gorgeous to not fall in love with, but Reese Witherspoon is a fan, too.
5 Triple Vitamin-C Brightening Bounce Cream
The texture of this moisturizer is bouncy and delicious, but the way it makes your skin smooth and supple is even better.
6 Brightening Cleanser
Winter is here, which means it's dull skin season. So brighten up your face with this clean cleanser.
7 SUPERKIND Radiance Mask
If your skin is sensitive but you don't want to be forced to use drugstore products all year around, try this gentle yet effective mask for insane results. 
8 "Un" Cover-Up
This is one of those cult-favorite clean beauty products that everyone needs to try once, so it's time to put it to the test. Maybe it will erase the past year's bad memories while covering up dark circles.
9 Guava Leave in Conditioner
Take a quick trip to a tropical locale, without crunchy sea salt hair. This guava-scented leave-in conditioner will solve your hair woes.
10 Algae + Moringa Universal Face Oil
Olivia Munn is a fan of this face oil, which means John Mulaney probably is too. A quick coat of this at night is relaxing enough to make you forget about the drama.
11 Tinted Balms
You might not be in the mood for a full coat of lipstick, but these lip balms give just enough tint so no one confuses you for a corpse.
12 Skin Food Original
Widely considered to be one of the most hydrating creams on the market, slather it on your hands, face, or body as you see fit. 
13 Perfect Form Lip Balm SPF 15
Venus Williams created this lip balm herself, which means it can stand up to just about anything you can throw at it.
14 The Big Clean Longwear Volumizing + Lash Care Mascara
A reformulation of the brand's bestselling mascara, this baby will treat your lashes carefully while still giving you insane length.
15 Undaria Algae Oil
You might not be a mermaid under the sea, but you can still get all those skin-loving benefits from algae with this Victoria Beckham-approved oil. 
16 Mind and Body Wash
Probably bathing isn't relaxing to you yet, but that just means you aren't using the right products. This body wash is so delectable you'll look forward to cleansing yourself with it.
17 Pure Marula Oil
If your heater or just the cold air is making your skin peel and flake off like a snake's skin, douse yourself in this ultra-hydrating oil.
18 ShineOn Lip Jelly
Also known as the only lip gloss that isn't insanely stick, apply this for a beautiful sheen that your hair won't stick to when there's a breeze.
19 SuperHair Daily Hair Nutrition
You might be mostly feeding your body with red wine and Oreos (is that just me?), so it's time to incorporate healthy vitamins that your hair will thank you for.
20 Brighten Up Vitamin C Serum
If you're on the hunt for a top of the line vitamin C serum, this one combats dullness and hyperpigmentation like nobody's business.
21 CBD Infused Bath Salts
For bodies that are tired and achey from workouts, wear and tear, or just, you know, living, throw these CBD bath salts into your tub and soak up their relaxing properties.
22 Multi-Stick
The key to Camilla Mendes' glow, this stick can be used on cheeks, eyes, or lips for a glowy flush.
23 Cheek and Lip Tint
Monochromatic looks are always popular, which is why you should invest in this cheek and lip combo product. If that's not enough to sell you on it, Kristen Stewart is also a fan.
24 Hydrating Conditioner
Your hair puts up with a lot, from bleaching, flat irons, and being in a messy bun for the last two years. Treat it to this ultra-hydrating clean conditioner once in a while.
Tatjana Freund Beauty Commerce Writer Tatjana Freund is a Beauty Commerce Writer, covering makeup, skincare, and haircare products and trends.
This content is created and maintained by a third party, and imported onto this page to help users provide their email addresses. You may be able to find more information about this and similar content at piano.io
Advertisement – Continue Reading Below