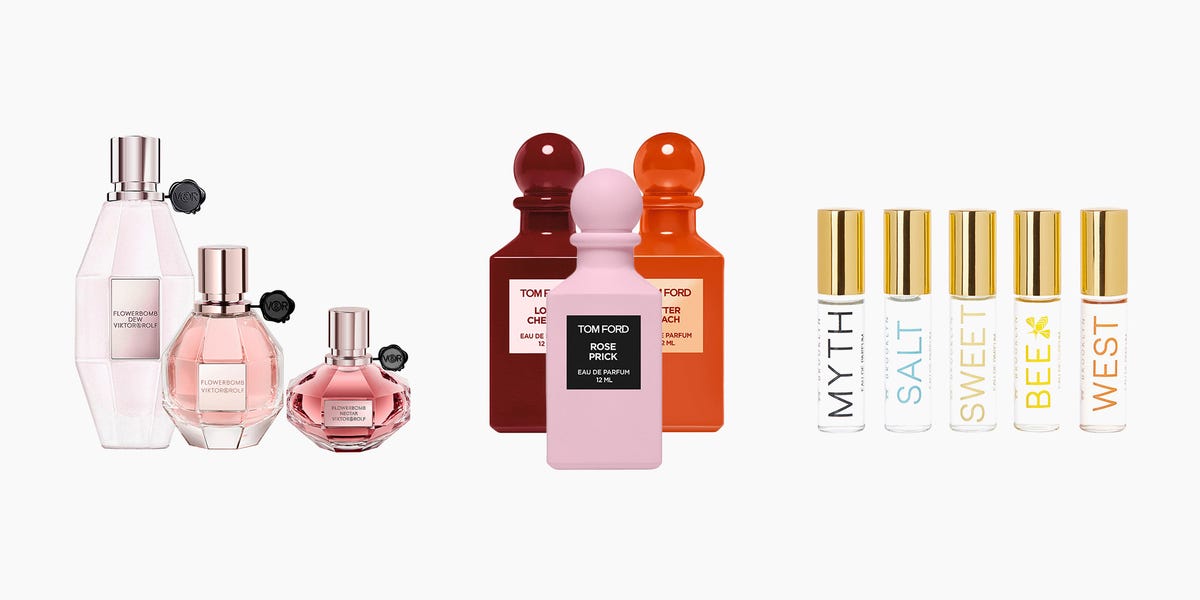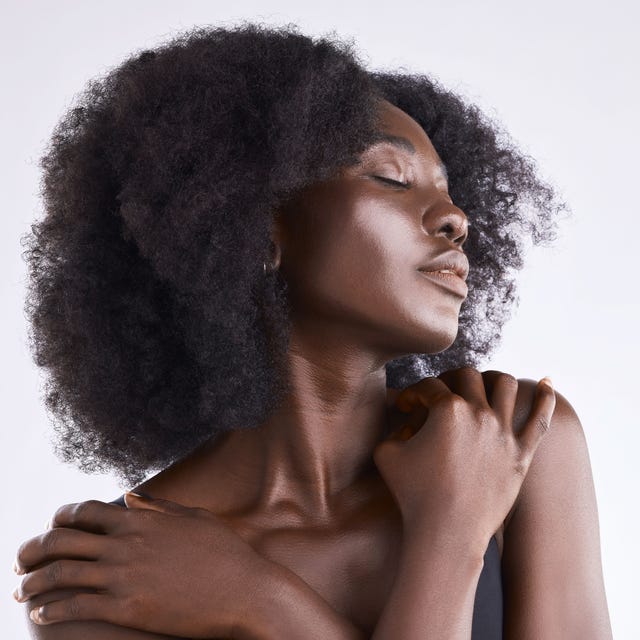 PeopleImages
Whether it's Christmas, a birthday, or just a regular calendar day, there's nothing quite like opening a new bottle of perfume. Just imagine it: ripping open the luxurious box, taking in the initial aroma, and carefully placing the decorative bottle onto your vanity. Of course, unboxing a skincare set or a brand new pouch of makeup brushes is equally as exciting, but fragrance makes for a perfect gift—especially for any friends or family looking to expand their palette. It's a decisive yet personal gift that requires some thought (but not too much, with our help).
That being said, the fragrance market can be intimidating. There are hundreds, if not thousands, of fragrances to choose from. From celebrity names to extreme luxury, and new indie scents with killer marketing, how does one choose? That's where we come in. We're fragrance experts and have tested a hefty chunk of the market. While fragrances can be deeply personal, we've also studied the market to find the best, most crowd-pleasing options. Each one is unique from composition to packaging. Whether you are looking for something woodsy and warm or something bright and floral to gift, we've got you covered with 24 different options from brands like Dior, Jo Malone, and Givenchy.
Advertisement – Continue Reading Below
1
A Must-Have in Your Fragrance Collection
Chloe
Eau de Parfum 3-Piece Festive Gift Set 2
Best For Unique Scents
Tom Ford
Decanter Discovery Collection 3
Best For On-the-Go
19-69
The Monterey Pocket Set 4
Best Morning Scent
Clinique
Happy Together Set 5
Best Vanilla Scent
Billie Eilish
Eilish Embrace Gift Set 6
Best Cult Classic Scent
Viktor&Rolf
Flowerbomb Mini Perfume Trio Set 7
Most Stylish Bottles
Bond No. 9
Luxe Trio 8
Best Winter Fragrance Set
Byredo
Night Veils Collection in Wooden Box 9
Most Beautiful Presentation
AERIN
Amber Musk Gift Set 10
Best Clean Fragrance
Herny Rose
Bundle Gift Set 11
Universally Pleasing Fragrance
Givenchy
Irresistible Eau De Parfum 3-Piece Gift Set 12
Best Online Fragrance System
Snif
Fragrance Bundle Kit 13
Most Popular
Dior
J'adore Set (Limited Edition) 14
Best Casual Scent
Mason Margiela
Lazy Sunday Morning Body Lotion & Eau de Toilette Set 15
Best For Candle Lovers
diptyque
diptyque Eau de Toilette Discovery Set 16
Best For The Floral Fanatic
lancôme
La Vie Est Belle Collection Gift Set 17
Best For When You're Looking For Something Different
D.S. and Durga
Greatest Hits Vol. 1 18
Best Neutral Scent Set
La Botica
The Discovery Set 19
Best For Layering
Maison Louis Marie
No. 04 Bois de Balincourt Luxury Perfume Gift Set 20
Best For Scent Exploration
Dior
La Collection Privée Christian Dior Fragrance Discovery Set 21
Best Rose Scent
Parfums de Marly
Parfums de Marly Delina Eau de Parfum Refill Set at Nordstrom 22
Best Sweet and Spicy Notes
Ellis Brooklyn
Fully Booked Rollerball Gift Set 23
Best Natural Scent
Maya Nije
Discovery Set 24
Best Sexy Scent
Ex Nihilo
Fleur Narcotique Eau de Parfum Travel Set Emily Burns Assistant Beauty Editor Emily Burns is the assistant beauty editor at ELLE Magazine. Nerisha Penrose Beauty Commerce Editor Nerisha is the beauty commerce editor at ELLE.com, covering all things beauty (and fashion and music). Vanessa Powell Vanessa is an established editor, stylist and shopping expert covering all things style, gear and wellness.
Advertisement – Continue Reading Below