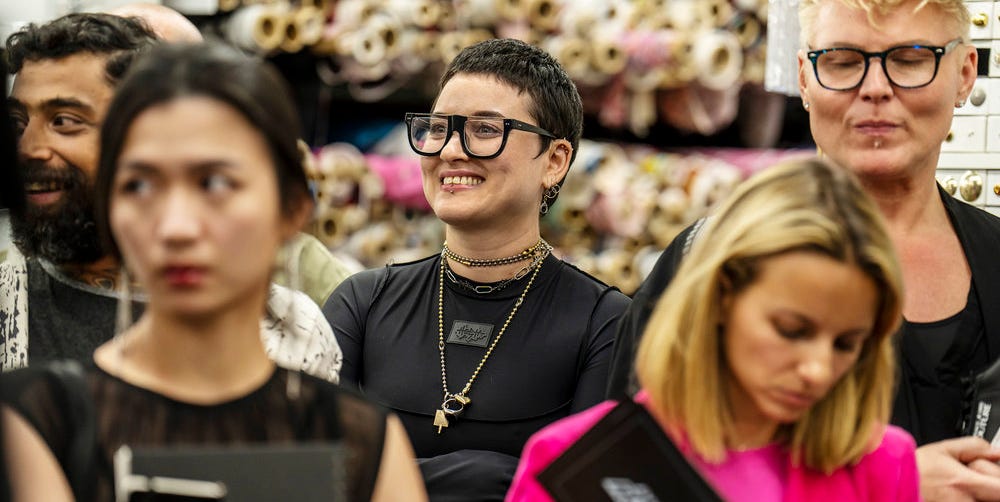 Spoilers below.
If you could take a humble pilgrimage to the site of a crushing defeat and redeem yourself, would you? Now, if a reward were involved—let's say it's $250,000 from Pilot FriXion Erasable Pens—might that influence your decision? Such an enticing conundrum might never present itself to your average plebe, but for this season's crop of Project Runway designers, it's the literal challenge: All the contestants are Runway alums, invited back for an all-stars brawl after scooping up their dashed hopes from one of 19 previous seasons. Some familiar faces return from recent chapters; others haven't opened the cap on an erasable pen since the Heidi Klum era. The only judge who's encountered every one of season 20's designers is ELLE editor-in-chief Nina Garcia, who tells the contestants in tonight's two-part premiere that they're the ones she wanted to see again.
So, anyway, we're back! Welcome to our first recap of Project Runway season 20. After an hour-long introduction to the designers in episode 1, we start this recap with episode 2, wherein these 14 energetic, hopeful faces—not yet world-weary with pricked fingers and bloodshot eyes—are challenged to assess (and radically reinvent) the look that once got them eliminated. Most of the designers aren't exactly thrilled to confront their failures, but it's season 17 contestant Bishme Cromartie who struggles the most as his cohort begin their feverish sketching. During his first Project Runway appearance, Bishme's sister was sick; now that she's since passed away, revisiting his final design is only accentuating his grief. He soon decides that this new, revamped look will serve to honor his sister—and incorporate the avant-garde streetwear aesthetic he's mastered since season 17.
More From ELLE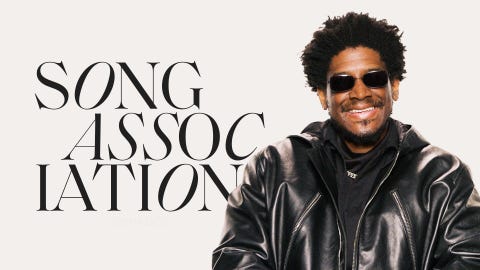 At Mood Fabrics (the only other Project Runway institution that's lasted as long as Nina, or so mentor Christian Siriano notes), the crew dash for black tulle and pale pink silk and orange zippers, the last of which Christian gives a side-eye. They then scurry into the workroom, where the camera flits between stations in the hopes of capturing some idle gossip. Designers Nora Caliguri Pagel and Kara Saun switch models so Kara Saun can pay proper homage to her mother; Johnathan "Kayne" Gillaspie near-panics when he realizes he's missing his horsehair fabric; and Mila Hermanovski avoids the apparent drops of blood (?!) on her mannequin, but that's all the drama the premiere can muster so far.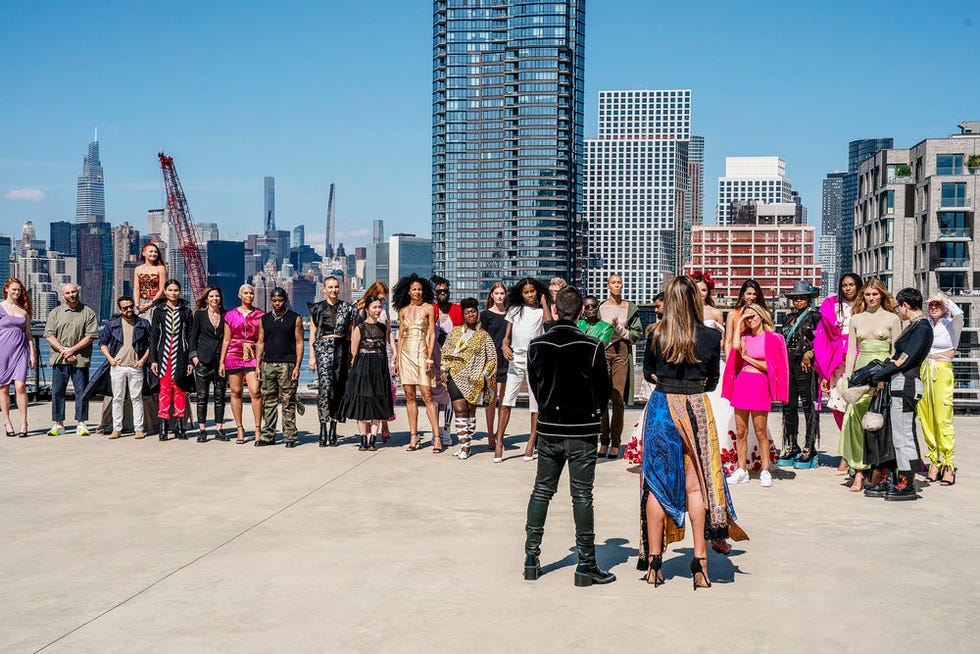 Bravo
It's only once Christian arrives to distribute his first round of feedback—"You love it? So much?"—that the premiere starts to hit its stride. Christian is no Tim Gunn, but he doesn't need to be; he has his own effervescence from which to draw. "Do you need anything from me?" he asks Bishme.
Bishme considers this. "A kiss."
"A kiss next week," our PR mentor promises, and promptly saunters off.
He then reveals his long-awaited "twist": This season, there's no immunity. That means that any designer can be booted off the show any week, even if they clinched the win in the episode prior. In season 20, the immunity perk of yore will be replaced by other rewards, such as the premiere's big incentive: $10,000. (Sorry, but why haven't the producers been doling out cash this whole time?!)
The next morning marks the start of runway day, and season 9 contestant Viktor Luna has a problem: His model, Ren, decided not to show up. We're never given any explanation for this absence, so I'm choosing to believe she simply chose to spend the day catching up on VPR instead. Regardless, Viktor will now be working with (and refitting) an entirely different model for his gladiator-style harness-and-glitter ensemble. (The terror on his face would be comical if it weren't so sincere.) He takes a puff of his inhaler to refocus as everyone ushers their models into the TRESemmé hair salon and Bobbi Brown makeup studio for branding—err, styling.
Finally, the judges assemble, and the runway show begins. A few initial reactions as the looks come down the catwalk:
Finally, the judges whittle down the options to select their favorites (Bishme, Kayne, and Fabio) and least favorites (Nora, Victor, and Kara Saun). Ultimately, Kayne takes the $10,000, and it's season 1's Nora who's forced to pack up her sewing needles. Given how little time she had to prove her mettle, I'm genuinely sad to see her go. But that's the point of Project Runway: It's an obstacle course, not a nurturing creative space. Whether that framework can really result in "all-star" designs this season is still TBD.
Read Last Season's Finale Recap

Culture Writer
Lauren Puckett-Pope is a staff culture writer at ELLE, where she primarily covers film, television and books. She was previously an associate editor at ELLE.