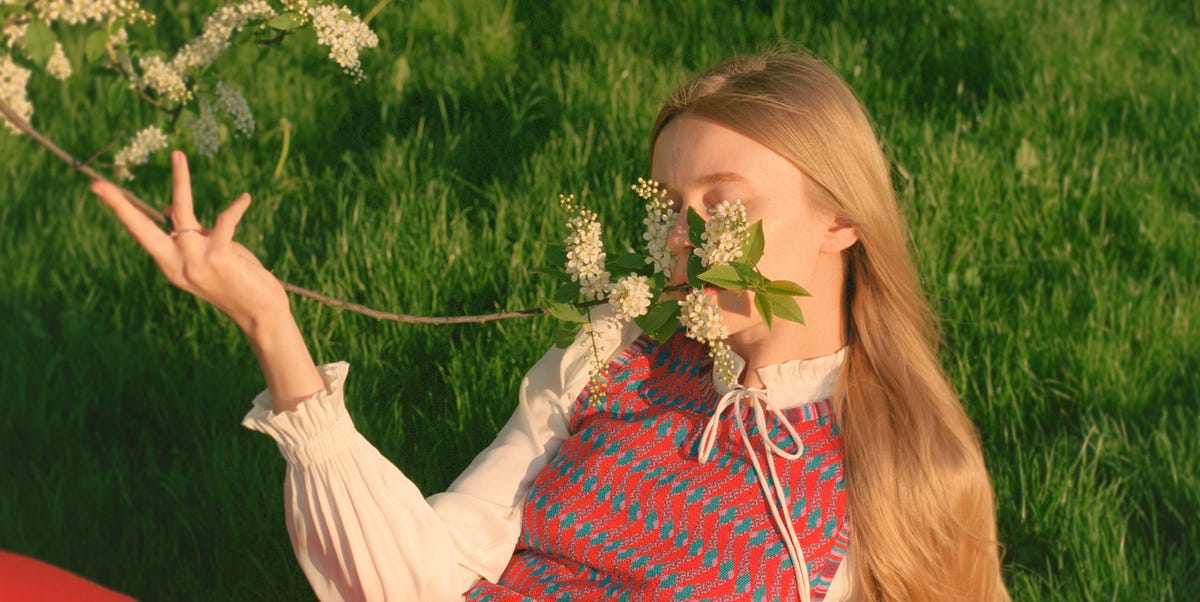 Crafting an organic shampoo isn't quite as easy as, say, growing an organic cherry—from a technological standpoint, not all ingredients essential to shampoo can be certified organic. Some brands have tracked down the elusive USDA organic certification, while others have done their very best, pairing a majority of organic additives with a few essential, natural, and safe extras.
NYC-based colorist Stephanie Brown, who works at IGK Soho, says finding the right organic shampoo is super easy. It's all about looking for ingredients you recognize and can pronounce. "Go for oils like coconut, olive, and sunflower, apple cider vinegar, aloe, green tea, and other ingredients you would feel safe ingesting," explains Brown. "Look at the ingredients and label and look for certification symbols like COSMOS or Soil Association or National Organic Program."
Brown recommends organic shampoo for all hair types, but notes it's ideal for people with sensitive scalps who have allergies from harsh chemicals.
"If you're looking for a hydrating formula for your damaged hair, nourishing ingredients like argan oil and shea butter are great options," says Brown. "If you are looking to get a healthier scalp, ingredients such as tea tree oil, green tea, and calendula relieve itching, dryness, and inflammation."
Brown's Stylist Recommendation: Christina Moss Naturals Organic Shampoo
Best For Hair Loss: Rahua Rainforest Grown Classic Shampoo
Best For Hydration: Innersense Hydrating Cream Bath
Stringent labeling aside, here are the ones that met our standards.