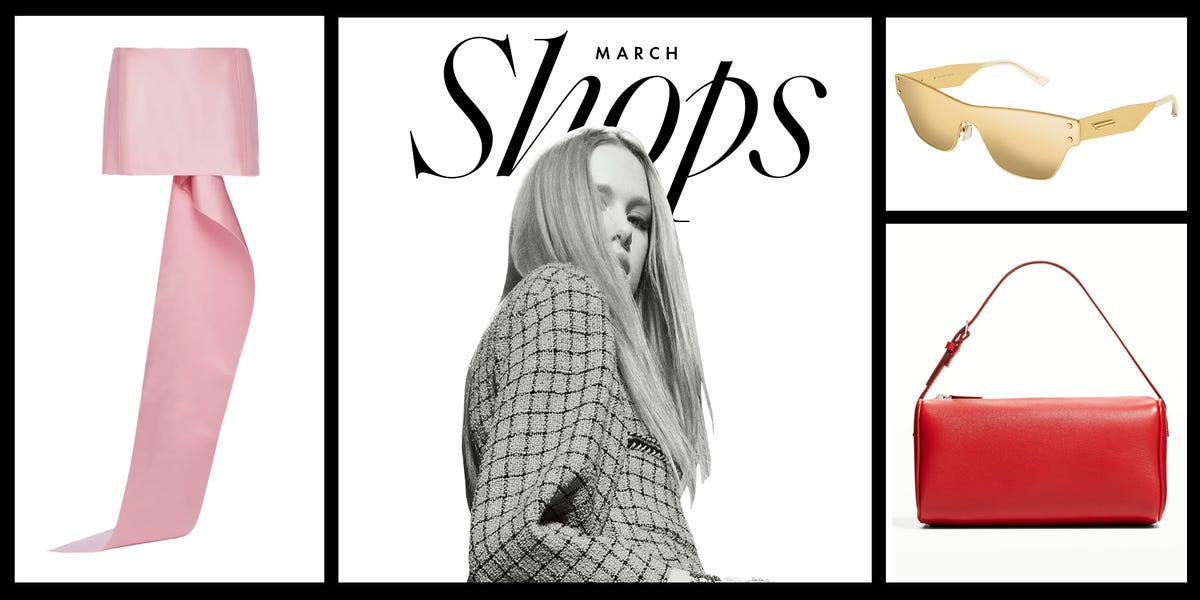 THE DRAPED DRESS
Elyse Dress
Anna Quan Anna Quan
$730.00
Yellow Wrapped Dress
Christopher Esber Christopher Esber
$970.00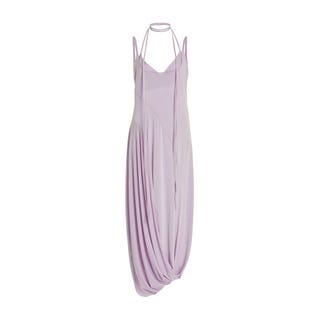 Roxanne Draped Dress
Jonathan Simkhai Jonathan Simkhai
$595.00
Safiya Draped Dress
Siedrés Moda Operandi
$355.00
Wear it with…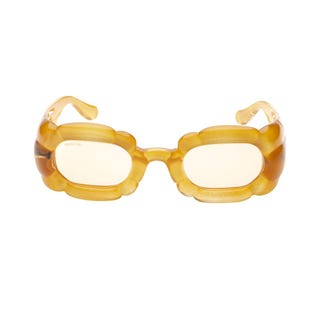 Candy Sunglasses
Swarovski Mr Sunglass
$170.00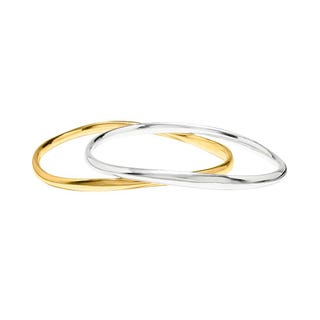 Armband Set
Tory Burch Tory Burch
$798.00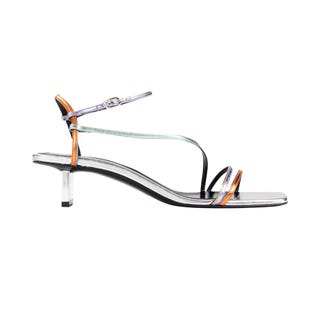 Alpha Colorblock Sandal
Pierre Hardy Bergdorf Goodman
$890.00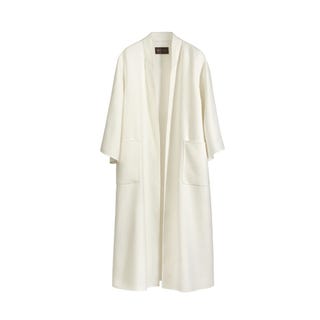 Linen Overcoat
Loro Piana Loro Piana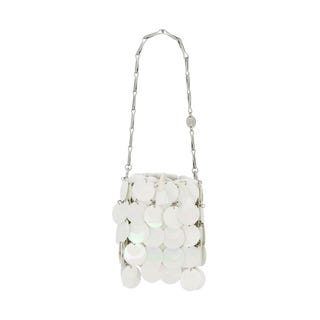 Sparkle Sequin Bucket Bag
Paco Rabanne Luisa Via Roma
$850.00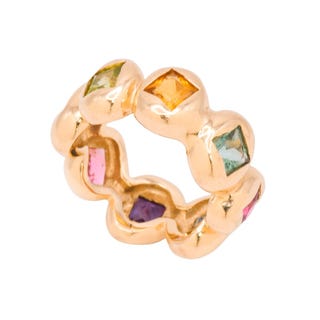 Princess Bubble Ring
Pili Restrepo Fashionkind
$2,950.00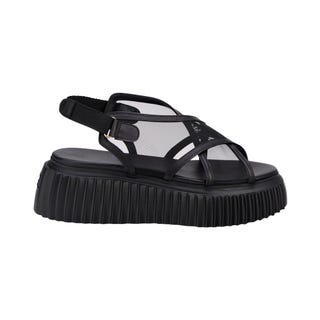 *STYLING TIP: BRING GODDESS DRESSING DOWN TO EARTH
Grecian-style dresses come off their pedestals when rendered in day appropriate pastels and teamed with lug-soled or low-heeled shoes, a practical topper, and a playful bag.
THE CUTOUT TOP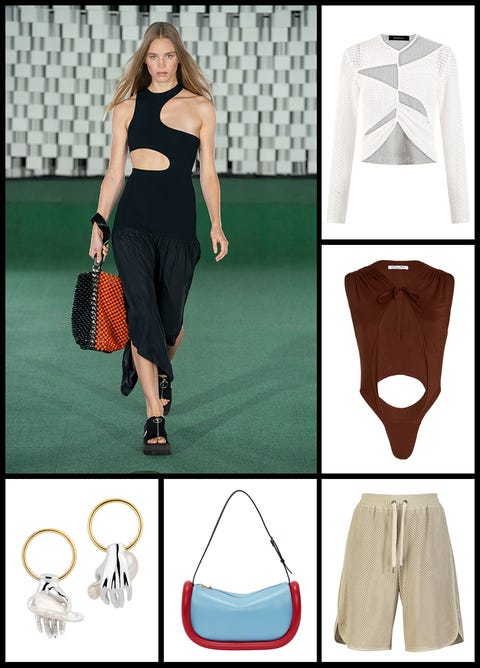 Stella McCartney
Courtesy of Brands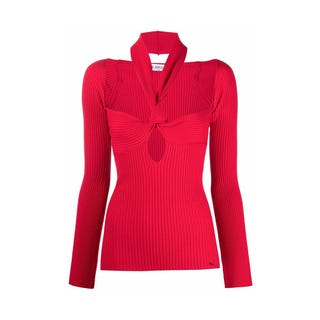 Cutout Halterneck Sweater
The Attico Net-A-Porter
$560.00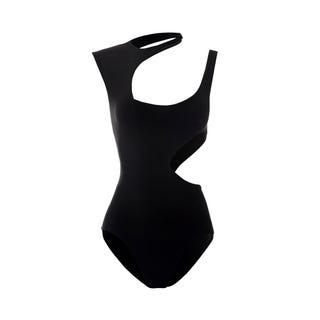 Sleeveless Cut-Out Bodysuit
A.W.A.K.E. MODE Saks Fifth Avenue
$305.00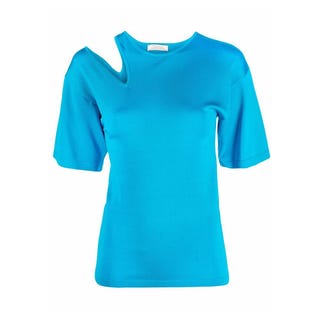 Cut-Out Short Sleeve Tee
Nina Ricci Farfetch
$299.00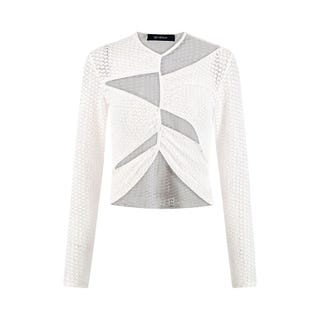 Flocked Cutout Tension Blouse
Sid Neigum Sid Neigum
$395.00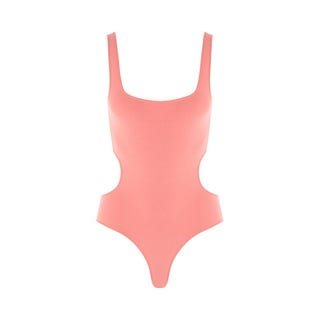 CutOut Knit Bodysuit
Zeynep Arcay Zeynep Arcay
$620.00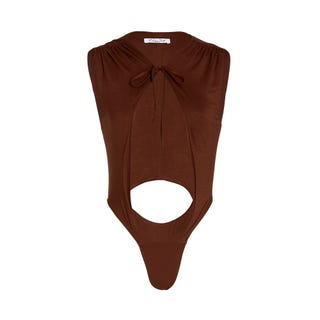 Self-Tie Cut-Out Bodysuit
LaQuan Smith Saks Fifth Avenue
$450.00
Wear it with…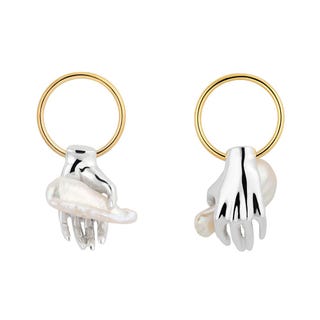 Octavia Earrings
Paola Vilas Paola Vilas
$752.00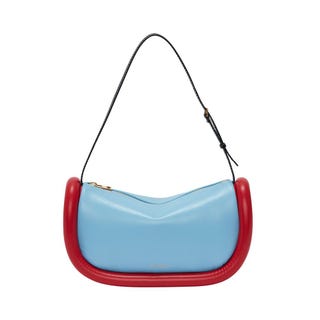 Baguette Bumper Bag
JW Anderson Bergdorf Goodman
$790.00
Metallic Sunglasses
Bottega Veneta Bottega Veneta
$375.00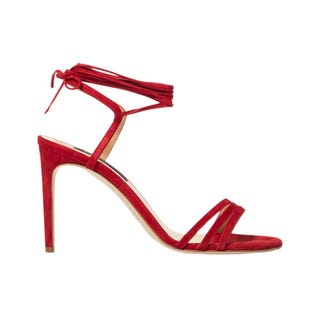 Ankle Strap Sandals
Chelsea Paris Chelsea Paris
$495.00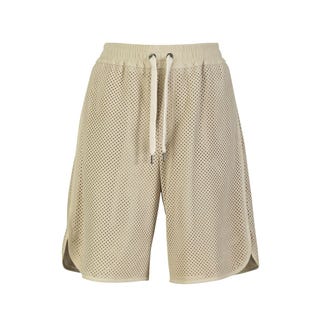 Perforated Leather Shorts
Brunello Cucinelli Net-A-Porter
$3,195.00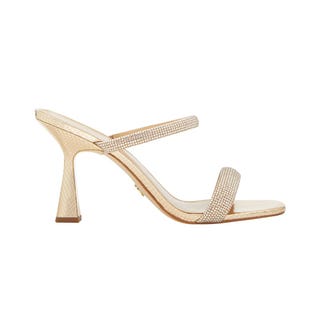 Clara Sandal
Michael Michael Kors Nordstrom
$101.25
*STYLING TIP: SEXY WITH SPORTY
Skater style has never been more chic. Pair a body-con base layer with stiletto sandals and a futuristic riff on classic aviators. Drawstring shorts (elevated with perforated leather) take you seamlessly from the half-pipe to the bar.
THE MINISKIRT
Coda Skirt
Sandy Liang Sandy Liang
$365.00
Lucky Knit Skirt
Lisa Folawiyo Lisa Folawiyo
$254.00
Embroidered Wrap Miniskirt
Des_Phemmes Moda Operandi
$275.00
Wear it with…
Moire Hooded Jacket
Marine Serre LN-CC
$1,090.00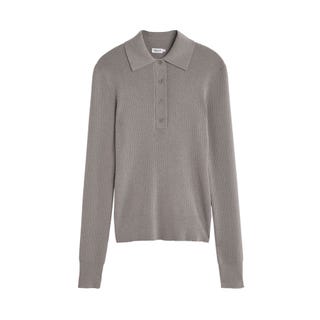 Melissa Sweater
Filippa K Filippa K
$260.00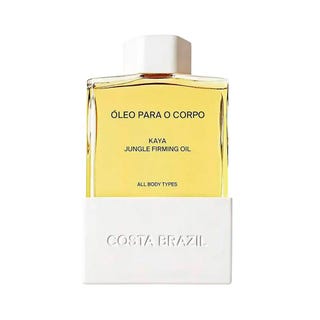 Kaya Jungle Firming Body Oil
Costa Brazil Costa Brazil
$98.00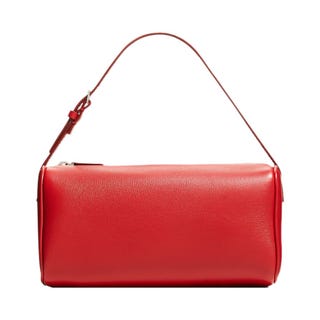 90s Lambskin Shoulder Bag
The Row Neiman Marcus
$990.00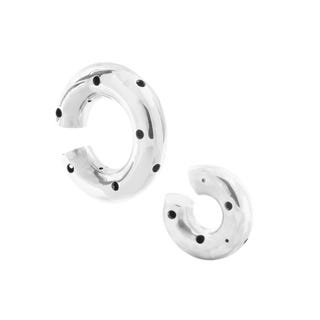 Big Moon Earcuffs
Paula Mendoza Paula Mendoza
$95.00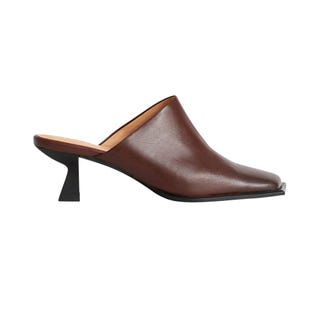 Edwina Mules
Vagabond Vagabond
$160.00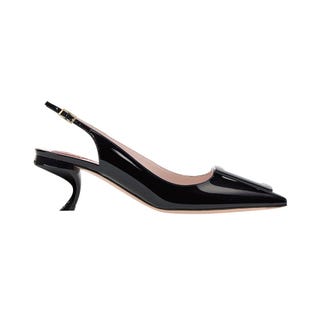 Virgule Buckle Slingback Pumps
Roger Vivier Roger Vivier
$875.00
*STYLING TIP: MAXIMIZE YOUR MINI
Long sleeves and demure kitten heels offset sky-high hemlines, while an organza anorak, a slim '90s bag, and sporty shades straddle the line between ladylike and cool.
THE LOW-RISE TROUSER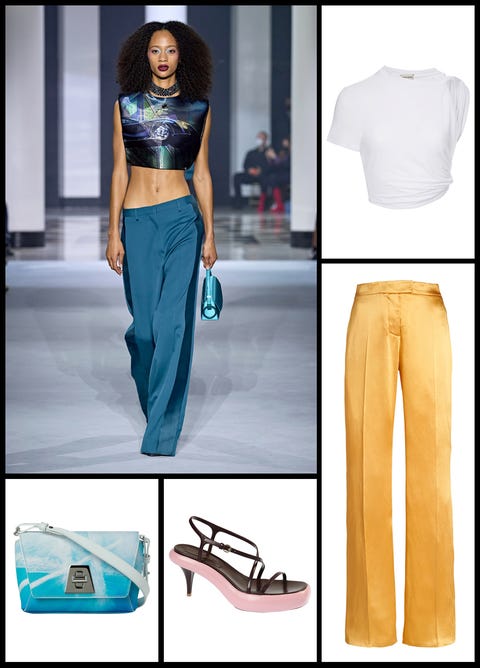 Lanvin
Courtesy of Brands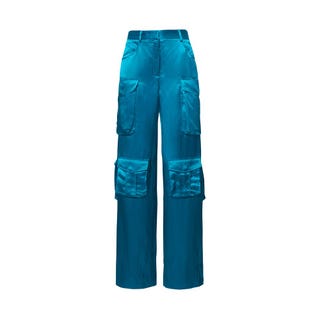 Wide-Leg Cargo Pants
Tom Ford Neiman Marcus
$2,150.00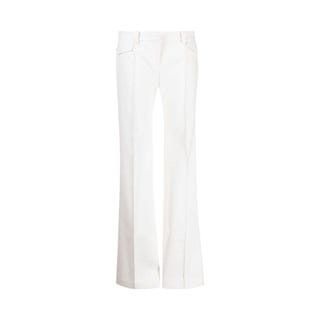 Straight-Leg Trousers
Dion Lee Farfetch
$510.00
Gaspar Wide-Leg Trousers
Petar Petrov Net-a-Porter
$1,190.00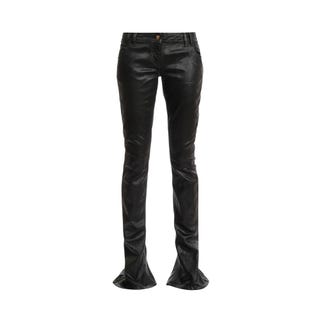 Leather Bootcut Pants
Balmain Balmain
$3,550.00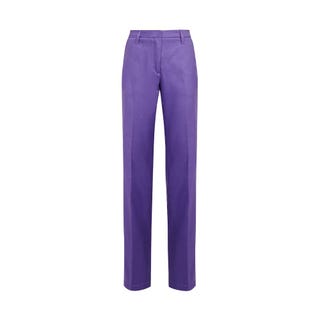 Wear it with…
Knotted One-Shoulder Top
Magda Butrym Luisa Via Roma
$295.00
Gabriella Chain Belt
Aureum Collective Aureum Collective
$245.00
Ninebot KickScooter Air T15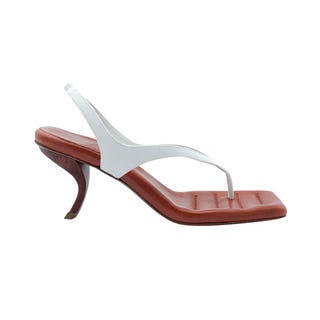 Heeled Thong Sandal
GIA/RHW Gia Borghini
$685.00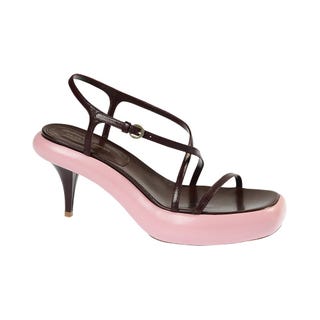 Bicolor Leather Strappy Slingback Sandals
Dries Van Noten Neiman Marcus
$950.00
*STYLING TIP: REBOOT A HIP TROUSER
The early-aughts staple is back, be it a satin stovepipe or a cargo version. Pair with sleek sandals, a chain belt, and a must-have bucket hat (for extra sun protection when cruising on your scooter).
This content is created and maintained by a third party, and imported onto this page to help users provide their email addresses. You may be able to find more information about this and similar content at piano.io