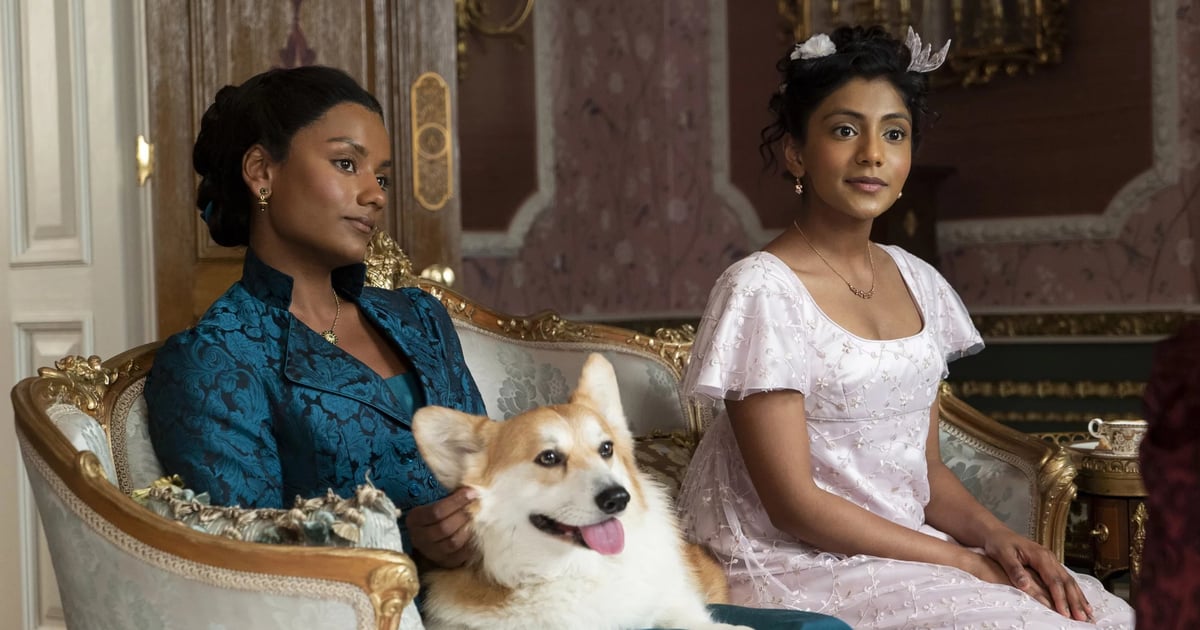 "Bridgerton" season two has it all: lust, betrayal, a corgi, and, of course, spellbinding costumes. One piece of jewelry in particular becomes a focal point as the episodes progress: the engagement ring that Violet Bridgerton (Ruth Gemmell) passes down to her eldest son, Anthony (Jonathan Bailey). Originally bestowed upon Violet by her deceased husband, Edmund, the ring is handed over to the viscount at Aubrey Hall in episode three, and it goes on quite the journey before finally winding up on the finger of its rightful owner.
The ring's journey begins when Anthony proposes to Edwina Sharma (Charithra Chandran) in episode four, pushing aside his growing feelings for her sister, Kate Sharma (Simone Ashley), in order to fulfill the duty of getting married and starting a family. The family heirloom pops up again in the next episode when a jeweler forces Kate to try it on for resizing purposes in Edwina's absence. It nearly gets stuck on Kate's finger but does come off, subliminally hinting that she's a much more proper fit for Anthony than Edwina.
We don't see the ring again until episode seven; after Anthony and Kate enjoy that intimate gazebo interaction, he grabs it to propose to her the next morning, but everything's derailed by her horse-riding accident. We're led to assume he eventually proposes to her with the same betrothal ring, though we don't see her wearing it in the scenes following their offscreen wedding and honeymoon.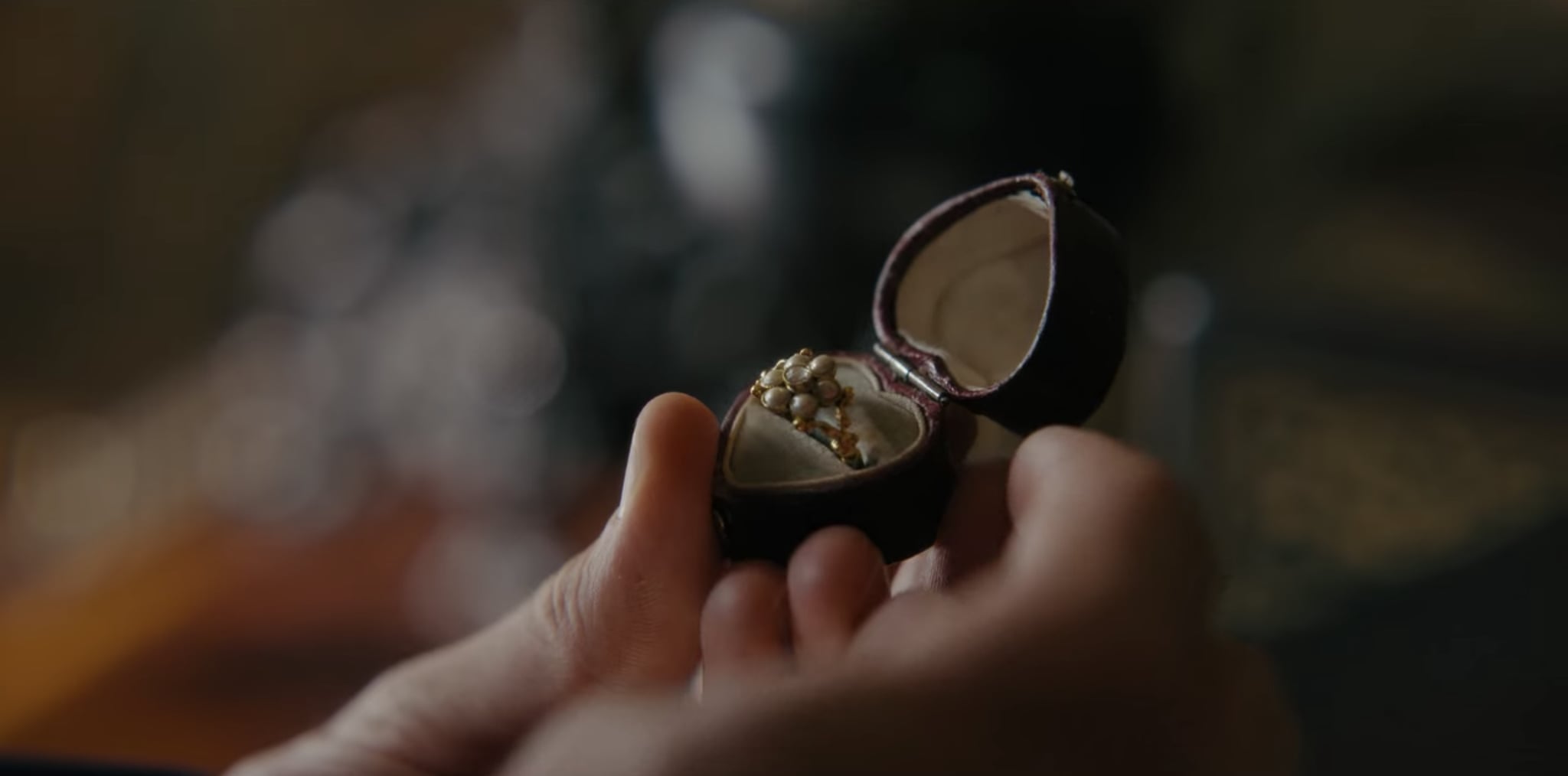 Image Source: Netflix
Similar to Daphne Bridgerton's betrothal ring from Simon Basset in season one, Kate's engagement ring prominently features pearls — six of them, to be exact — arranged in the shape of a flower. A bezel-set diamond-like stone is at the center, and the split-shank band is gold and features intricate, curled detailing. The delicate piece of jewelry is nestled in a tiny heart-shaped box that's far more romantic than the black velvet cubes of today.
Though the "Bridgerton" costume designer hasn't confirmed the meaning behind the ring, the symbolism behind the sparkler is open to interpretation. The flower shape is unique and one of a kind, just like Kate's personality. The eldest Sharma sister regularly goes against the grain for young ladies her age in England, participating in activities like hunting and finding her younger sister a husband rather than doing so for herself. Plus, the floral arrangement of the pearls is right in line with the bold color palette of her outfits.
In Julia Quinn's "The Viscount Who Loved Me," the book that "Bridgerton" season two is based on, the Bridgerton family actually has a collection of multiple heirlooms, and Anthony chooses one for Kate that's described as "a rather simple gold ring, adorned by a single round-cut diamond." It's a pretty stark departure from what we see on the show, but that's not entirely surprising given the many differences between the book and TV series.
While we wait to hopefully see more footage of Kate wearing her ring from Anthony in "Bridgerton" season three, read ahead to check out every sighting of the pearl-covered heirloom so far.