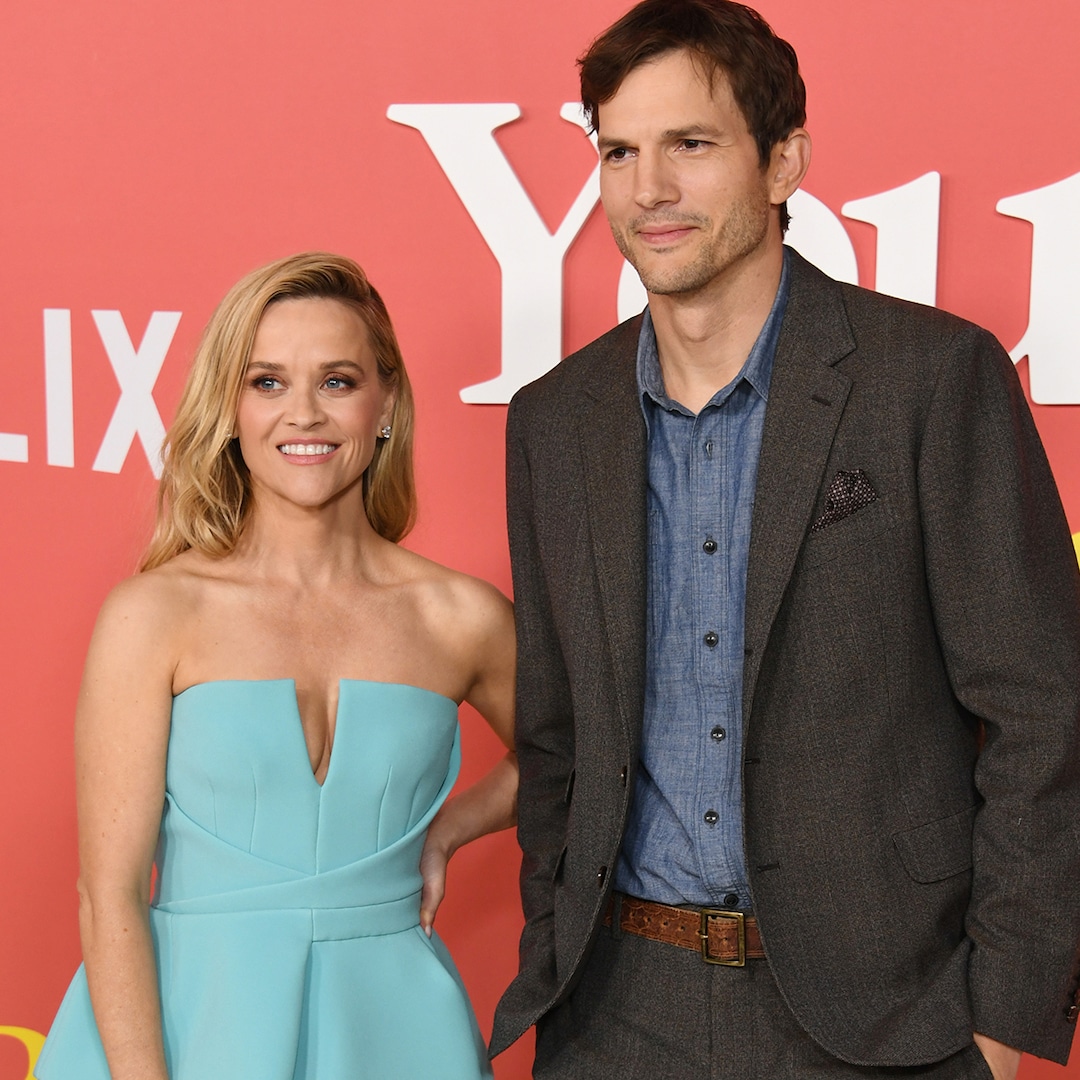 Ashton Kutcher is discussing his place on the red carpet next to co-star Reese Witherspoon.
In case you missed it, the pair—who co-star in the upcoming romantic comedy Your Place or Mine—have recently posed together in red carpet photos, and in turn, social media users have pointed out that the pair seemed to look a bit distant. Even Ashton's wife, Mila Kunis, also teased that the two actors looked "awkward."
And as Ashton revealed, Mila was the one that actually brought the chatter about their photos to their attention.
"My wife called me—she texted Reese and I together and she's like, 'Guys, you gotta act like you like each other,'" he said during a Feb. 7 teaser of his appearance on the Chicks in the Office podcast. "And I'm like, 'What is going on?'"
"Here's the thing, okay," he continued. "If I put my arm around her, and was like all friendly with her, I'd be having an affair with her, like that would be the rumor…If I stand next to her and put my hands in my pockets, so there's no chance that could be the rumor—the rumor is that we don't like each other."