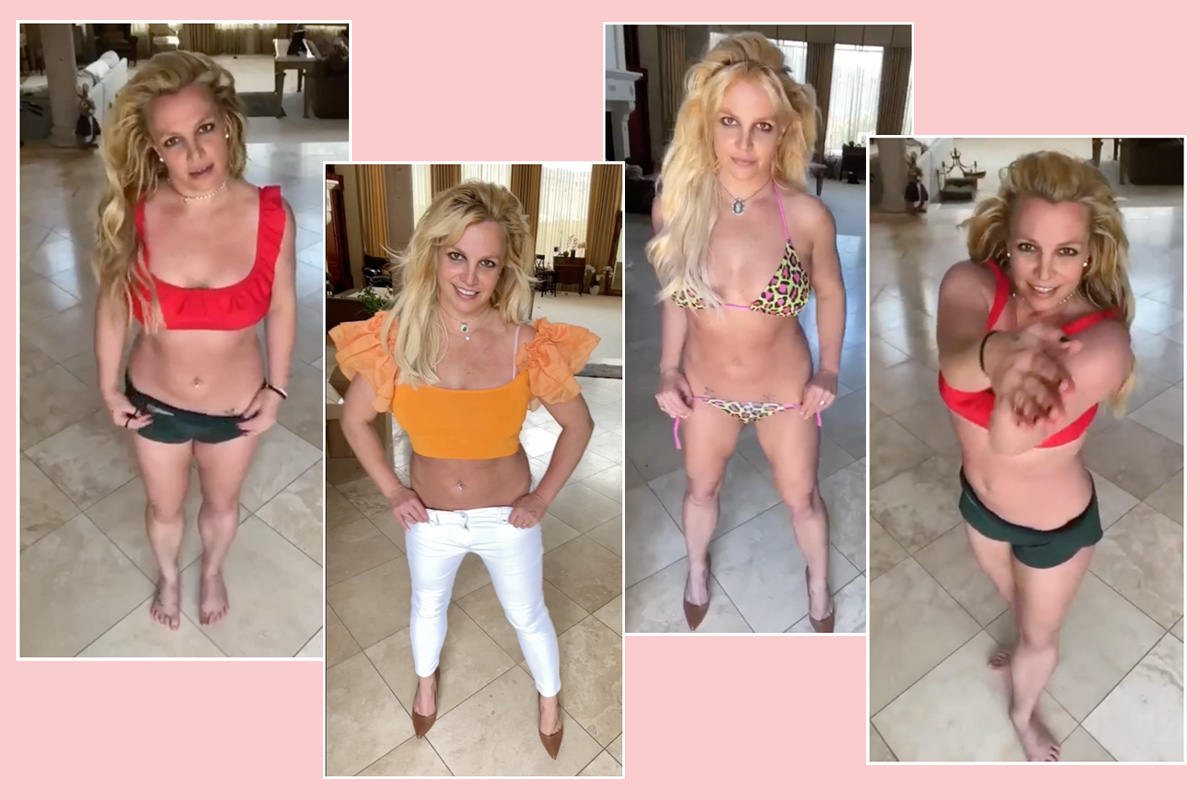 Fans of Britney Spears' forever-iconic Instagram dance videos will be happy to hear this news: the star is unloading her recently-bought mansion and (possibly) heading back to her memorable old tiled-floor digs!!
According to TMZ, the Baby One More Time singer is planning on selling her $11.8 million mansion at some point early this year. The star bought the massive 11,650 square-foot home in Calabasas, California this past June along with her husband Sam Asghari.
The home was noteworthy for several reasons, including the fact that it was located in the same neighborhood as Spears' baby daddy ex Kevin Federline and the kids. But the outlet reports info from insiders who say Brit "just hasn't fallen in love with the new home." Thus, she's already making plans to put it on the market early in 2023.
Related: Is Britney Trying To Mend Relationship With Her Mother Lynne?
Of course, the real story here is Spears' other home. Fans of the pop music superstar no doubt recall those amazing old IG dance and social media videos she posted in the lobby of her old crib over the past few years. The tiled floor and columns in the background are forever linked to her talents!
She first bought that old home, which is in the city of Thousand Oaks, for $7.5 million way back in 2015. And she still owns it! She never sold it after buying this new mansion, the outlet notes. She just simply moved all her stuff to the new place. But now that she's planning on leaving the new house, maybe she'll go back and make the old crib new again??
Fans would love to see more of those new dance vids, no doubt! You know the ones! Just like this from last year (below):
That marble floor and backdrop is unforgettable! We wouldn't mind to see it make a comeback, either. Hey, a bit of nostalgia never hurt anyone!!
As the outlet notes, it's not clear whether Spears would move back into the Thousand Oaks pad or buy a new place altogether. But it's definitely a real possibility. Guess we'll see soon enough!
Reactions, Perezcious readers??
[Image via Britney Spears/Instagram]