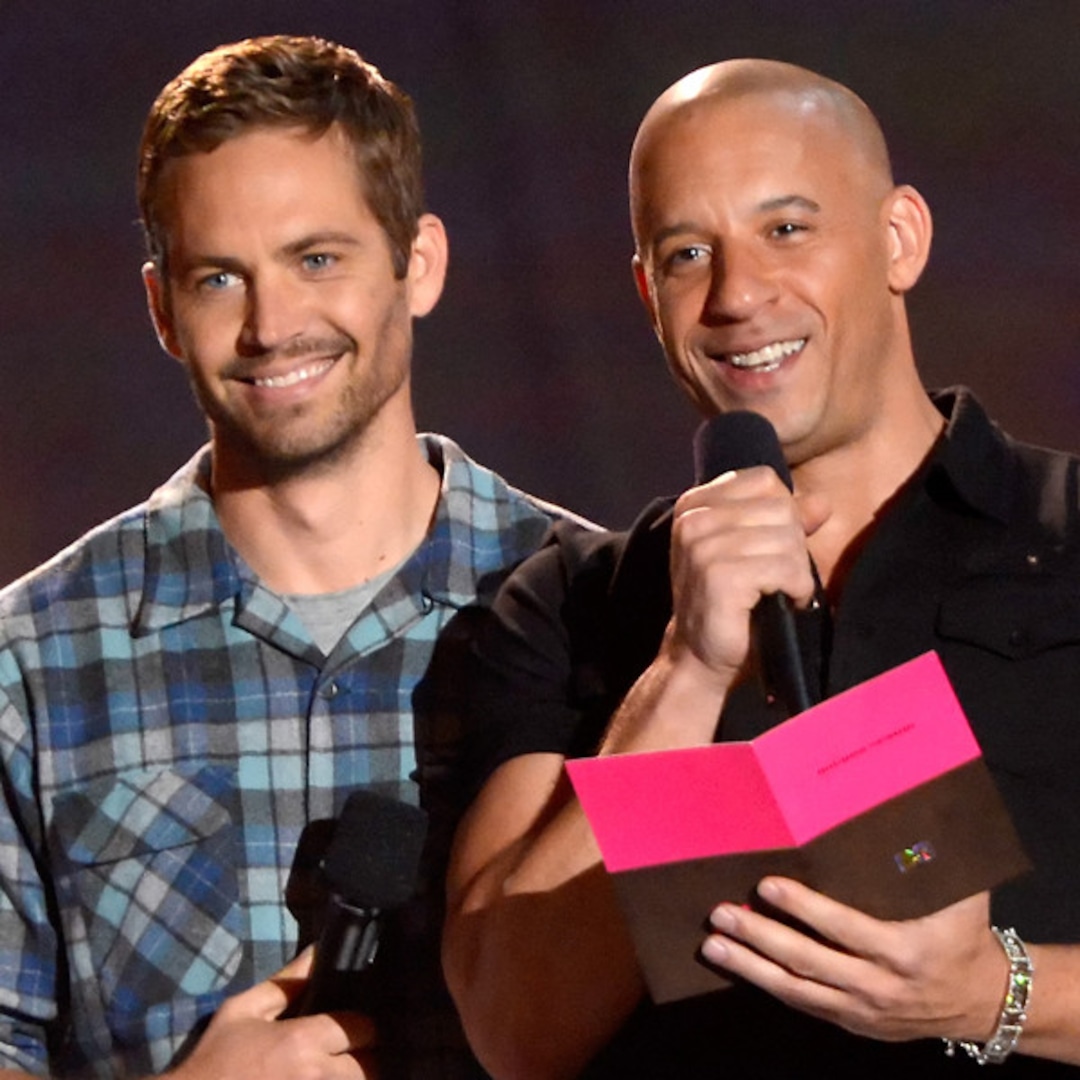 "Weeks away from the F9 release… in preproduction for the finale that starts only months from now… @meadowwalker sends me this image and tells me how happy the photo makes her feel," Diesel wrote on Instagram June 6, showing off a 2000-era throwback pic of him and Walker sent to him by his late buddy's now 22-year-old daughter.
"Naturally, one gets filled with emotion, purpose and ultimately gratitude. Eternal brotherhood is a blessing beyond words. Hope to make you proud… All love, Always."
Meadow, who was 15 when her dad died, has remained close with Diesel's whole family, including his daughters, Hania, 13, and Pauline, 6, and son Vincent, 11 (who made his movie debut in F9, playing young Dom).
Asked about a photo Meadow had shared of them together May 29, captioned "family <3," Diesel told ET that he had actually just been on the phone with Meadow before sitting down for the interview.
"That's so funny that you say that," he said. "I literally just got off the phone with her. That means everything, and that's what family does and it goes beyond the success of the franchise. That's about the success of your soul."
Coming through for her once again, Diesel walked Meadow down the aisle earlier this month when she wed Louis Thornton-Allen in a beachfront ceremony. Her godfather knew more than anyone how proud her dad would have been.
(E! and Universal Pictures are both members of the NBCUniversal family.)
(Originally published June 17, 2021, at 5 a.m. PT)