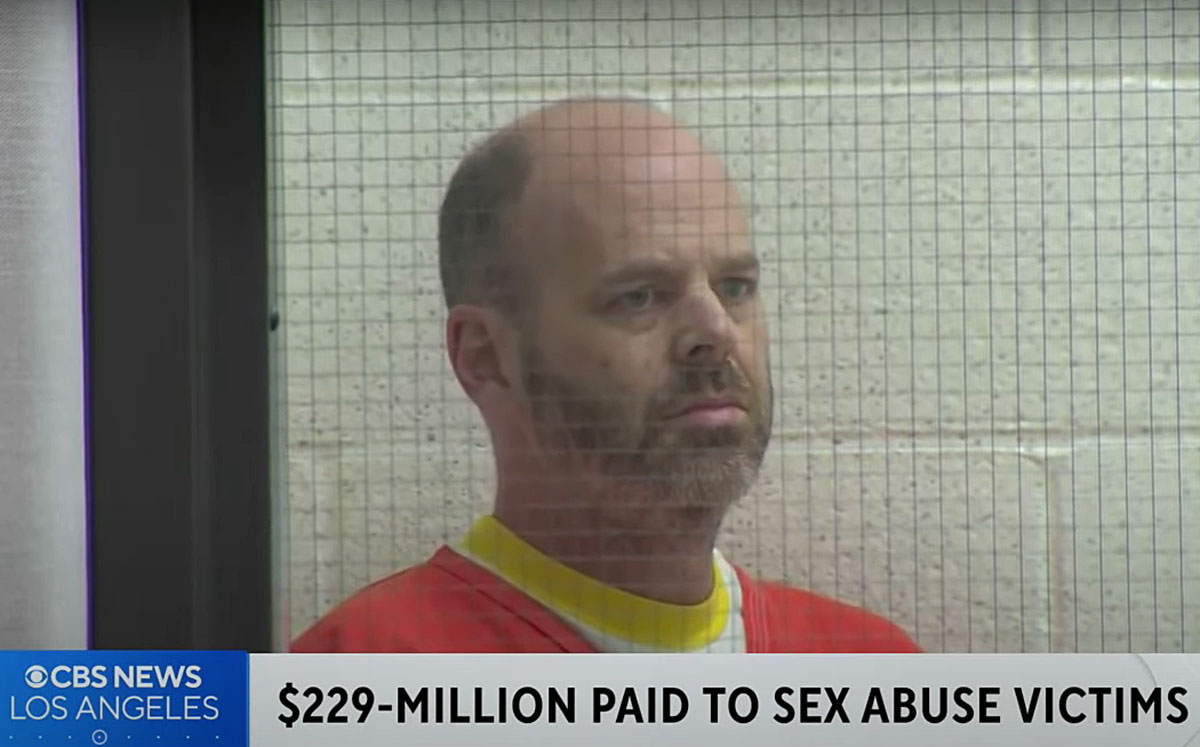 Per the Los Angeles Times, a Southern California police employee molested over 200 children — and he got away with it for over 30 years before he was finally arrested.
Eric Uller was a Santa Monica Police Department civil servant for many years, starting back in the 1980s. His first position was as a dispatcher for which he won many awards for, including the Santa Monica Rotary Club public service award, and the department's Civilian Employee of the Year award. He spent a lot of his time with access to several important city databases, including that of city surveillance cameras, arrest traffic violation lists. He even constructed a crime mapping system while at the PD — although he failed to add his own crimes to the list…
Related:Woman Pleads Guilty To Infamous 'Killer Clown' Murder 30 Years On
In 1989, Uller started working for the Police Activities League — a nonprofit after-school system for impoverished and underprivileged children in the area. The program really benefited the Black and Latino communities of Santa Monica at the time. Uller was a familiar face, often driving by in his police vehicle and befriending generations of kids who looked up to him. Horrifyingly, though, many children learned he was actually a monster underneath.
Over the course of three decades more than 200 people came forward with allegations that Uller had sexually abused them as children. Most of the accusers were part of the PAL programs and were boys of ages 12-15 back in the late '80s and throughout the '90s, according to lawyer Brian Claypool — who has represented some 80 victims.
According to court docs, Uller bribed children to come with him, offering $20 bills, video games, and trips to Lakers games or McDonald's. If that didn't work, he'd turn to threats against boys who had parents with vulnerable immigration statuses. Just disgusting!
One victim in particular, known only as John AM Doe, spoke to the Los Angeles Times on Wednesday and recounted his story:
"He bribed me with money, baseball cards, Dodger tickets, lunch."
He told the outlet he can remember being only 12 years old when he first met Uller, and because of his status and the way he carried himself, he and other boys believed he was a police officer, not just a dispatcher. Uller very much posed as a cop, driving around a Chevy Suburban, complete with a police radio, or an unmarked police car given to him by the PD. He even had a badge and handcuffs, and the victim said he even left a gun on the car seat once:
"Everyone thought he was a police officer."
John Doe 4 says was only 11 when his abuse began in 1989. According to court docs, Uller would bring him to his father's medical office and tell him he needed a physical exam in order to play sports. But instead of a proper exam, he would sexually abuse him. Authorities say this is a tactic Uller used repeatedly over the years. So, so awful.
Related: McKayla Maroney Competed In Olympics With Broken Foot After Dr. Larry Nassar LIED!
Another anonymous victim came forward and claimed after he was arrested as a teen, the former dispatcher began to abuse him as well — and the man's silent threats against the minor were terrifying to him:
"The unspoken threat is if I didn't go along with Eric, I would go to jail."
Just sickening… and it didn't even stop there.
Uller was reported to have taken boys to dark alleyways not far from their homes to abuse them in either his police car, Suburban, or a Toyota 4Runner which all had tinted windows. He was reported to have used a dark street next to a cemetery, as well, and even got brave enough to use the actual PAL offices to commit these heinous crimes. John Doe 6 was only 13 or 14 when he was first victimized in the mid-90s. Uller put a twist on his sports team tactic and allegedly told the boy he needed a "physical exam" in order to get a job — before taking him to his father's law office and abusing him, something which continued for the next four years.
With all of this horrific abuse going on, you may be wondering — how did no one catch him? Why didn't anyone say anything? Well, they did!
Between 1991 and 1993 there was an active investigation against Uller after a police sergeant became suspicious of his behavior with young boys, according to a Los Angeles County Sheriff's Office report obtained by The Times. But sadly nothing was ever done.
Later, a PAL employee who worked with Uller came forward with her own suspicions. According to a report from 1995, Michelle Cardiel told investigators a young boy had told her Uller needed to "clean his penis because his father is a doctor." Officer Jay Trisler assured her he would look into the issue, but nothing ultimately came of it. Not only that, PAL supervisor Patty Loggins said if she kept spreading gossip she'd get written up! WTF!
Related: American Rape Suspect Who Faked His Death Pretend To Be British — Watch!
Allegedly, Uller panicked upon hearing the news of what Cardiel knew and told her to keep her mouth shut — apparently admitting his interaction with the boy had been "inappropriate." While investigating the issue, however, two officers who spoke to the boy reported it was all just a big "misunderstanding" and that Uller never touched the child. Because of this, no actions were taken against him.
Just infuriating! Were they trying to cover it up??
In another disturbing incident which should have meant an immediate firing and prosecution, Sergeant Greg Slaughter, who was the head of the department's communications center, recalled one of the workers finding child porn on Uller's computer! This was in the early 2000s. Slaughter says he immediately demanded an investigation, but nothing ever came of that either. He says he was never even interviewed. Once again it was all swept under the rug…
The house of cards all came crashing down in 2018, though — an entire 29 years after his first victim alleged his abuse started. His squeaky clean public persona imploded as he was arrested on suspicion of molesting 4 boys back in the '90s. The then 50-year-old was charged with multiple counts of lewd acts on a child — but would never be brought to justice. The very day he was scheduled for his first hearing, Uller was found dead by suicide in his Marina del Rey apartment.
But even though Uller is dead, the victims are still working to get some form of justice. And it's actually happening! On Tuesday the Santa Monica court announced they'd settled more lawsuits, bringing the cases total payout to $230 MILLION. This is the largest single-perpetrator sexual abuse disbursement in the state. Aside from money, though, it's got everyone scratching their heads — just why the hell did this happen? All the signs were there, all the evidence was there, people spoke out… So why did the municipality not protect the children?
City Councilman Oscar de la Torre said in a statement:
"How could this go on for so long? There is a generational trauma in the community because of Uller. You have to understand in this liberal city, this is a Black and brown part of the city, and no one in the government was watching out for our kids. The Pico neighborhood was marginalized in that era. [The abuse happened] under the shield of law enforcement."
He also added how "not one person lost a job" because of this huge, ridiculous oversight. Unbelievable.
Claypool, the victims' lawyer, agreed, saying he just couldn't understand how this was allowed to happen repeatedly for so long:
"We have a city tech guy playing a cop in front of real cops, giving kids rides at night alone, going on trips. The Police Department and the city had repeated warnings. Staff and kids complained to Santa Monica police officers, saying he was doing these horrendous things."
Santa Monica Mayor Gleam Davis assured the public the city has "modified virtually every program in this community that addresses youth" in response to the horrendous abuse, adding Tuesday:
"I want to make sure everyone understands that this was a sad chapter of the city's history, and we hope and pray that this will never happen again. Our hearts go out to the victims who experienced so much pain and heartbreak."
Even with the payouts and legal justice, though, it will never fix what those poor innocent children had to go through at the hands of someone in a position of authority. John AM Doe said:
"I dropped out of school. I had kids that I didn't pay attention to. I went to jail for making bad choices. I see his name every f**king day and night in my mind. There is no dollar amount that will fix what I go through"
Just heartbreaking. This could've been completely avoided, but due to oversight and ignoring the issue at hand — and possibly worse — over 200 people have suffered at the hands of this predator. Our hearts are with the victims.
Reactions, Perezcious readers? Let us know (below).