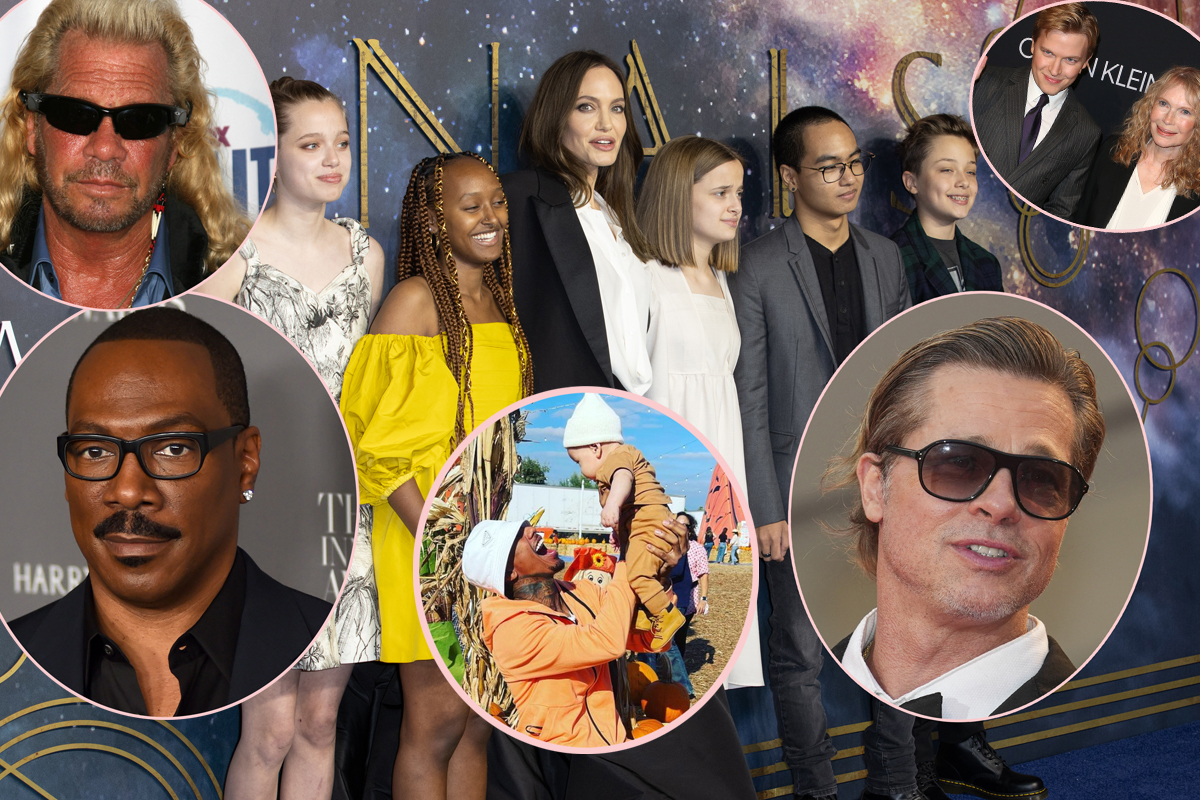 These star families are busting at the seams!! And no, we're not just talking about Nick Cannon's procreating ways. LOLz!
While the Wild 'N Out host wins for most biological children, you'll never guess which star has more kids to their name! From blending to adoption, celebrities have opened their hearts to have some pretty large broods!
Ch-ch-check out some of the biggest families in Hollywood (below)!
Eddie Murphy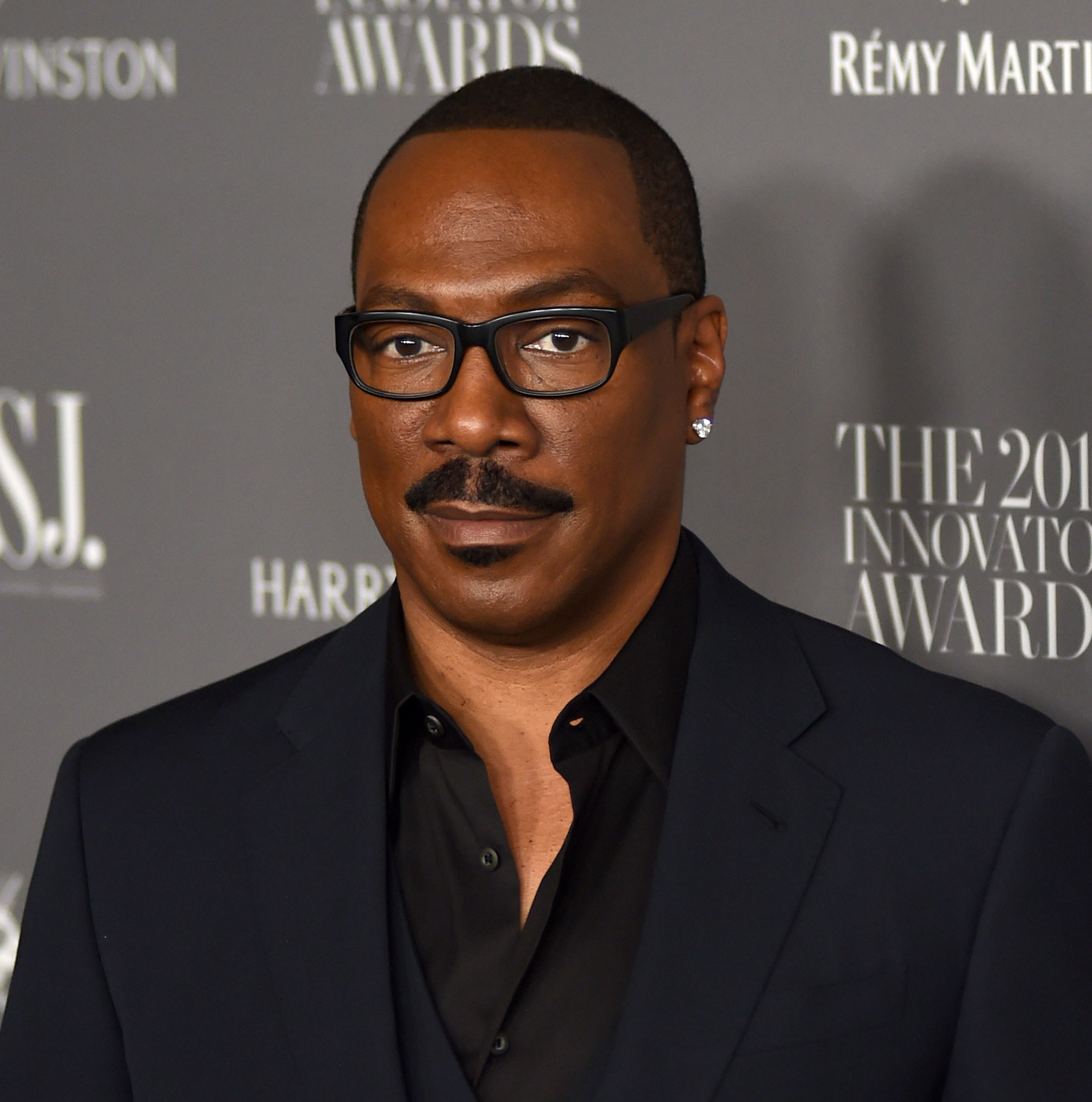 (c) WENN/Avalon
Eddie Murphy has 10 children with five women! Paulette McNeely is the mother of his first child, Eric. Ex-wife Nicole Mitchell is the mother of five of his kids — Bria, Myles, Shayne, Zola, and Bella. Ex-girlfriend Tamara Hood is the mother of his son Christian. Mel B has a daughter with the actor, too. Her name is Angel. And Paige Butcher, his current fiancée, is the mother of kids Izzy and Max. Whew!
Dog The Bounty Hunter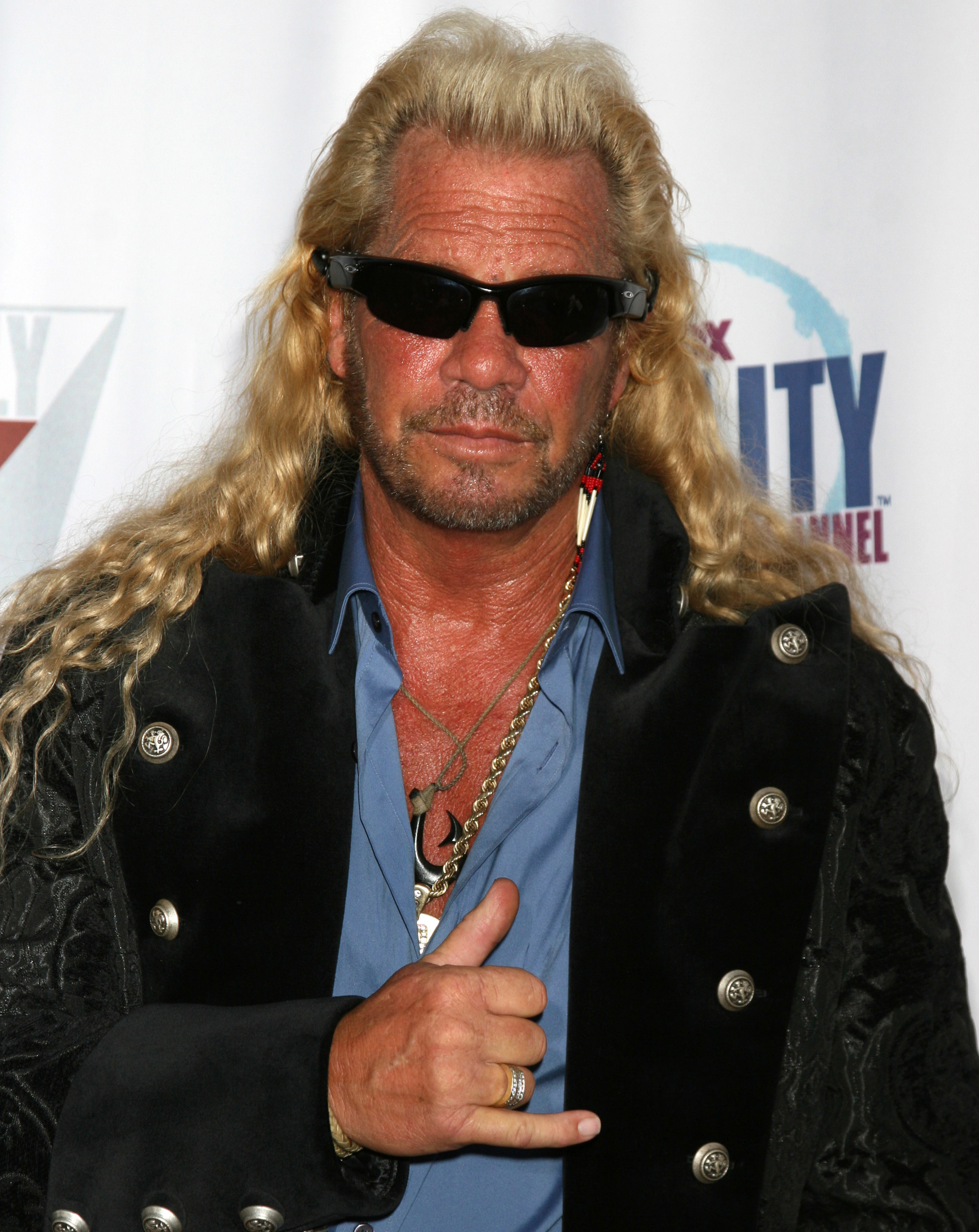 (c) Nikki Nelson/WENN
Dog The Bounty Hunter has 12 children. His first child is Christopher Michael Hecht from a teenage relationship with a woman named Debbie White. He also has two kids with his first ex-wife, La Fonda Sue Darnell. They share two sons — Duane Lee Chapman and Leland Blane Chapman. Dog then welcomed three kids with his second ex-wife, Ann Tegnell — the late Zebadiah Chapman, Wesley Chapman, and James Robert Chapman. With his third ex-wife, Lyssa Rae Brittain, he welcomed his first daughter, the late Barbara Katie Chapman, Tucker Dee Chapman, and Lyssa Rae Chapman. Lastly, he welcomed two more children with late wife Beth — Bonnie Joanne Chapman and Garry Chapman. Dog also became the adopted father of Cecily Barmore-Chapman who was Beth's daughter by her ex.
Nick Cannon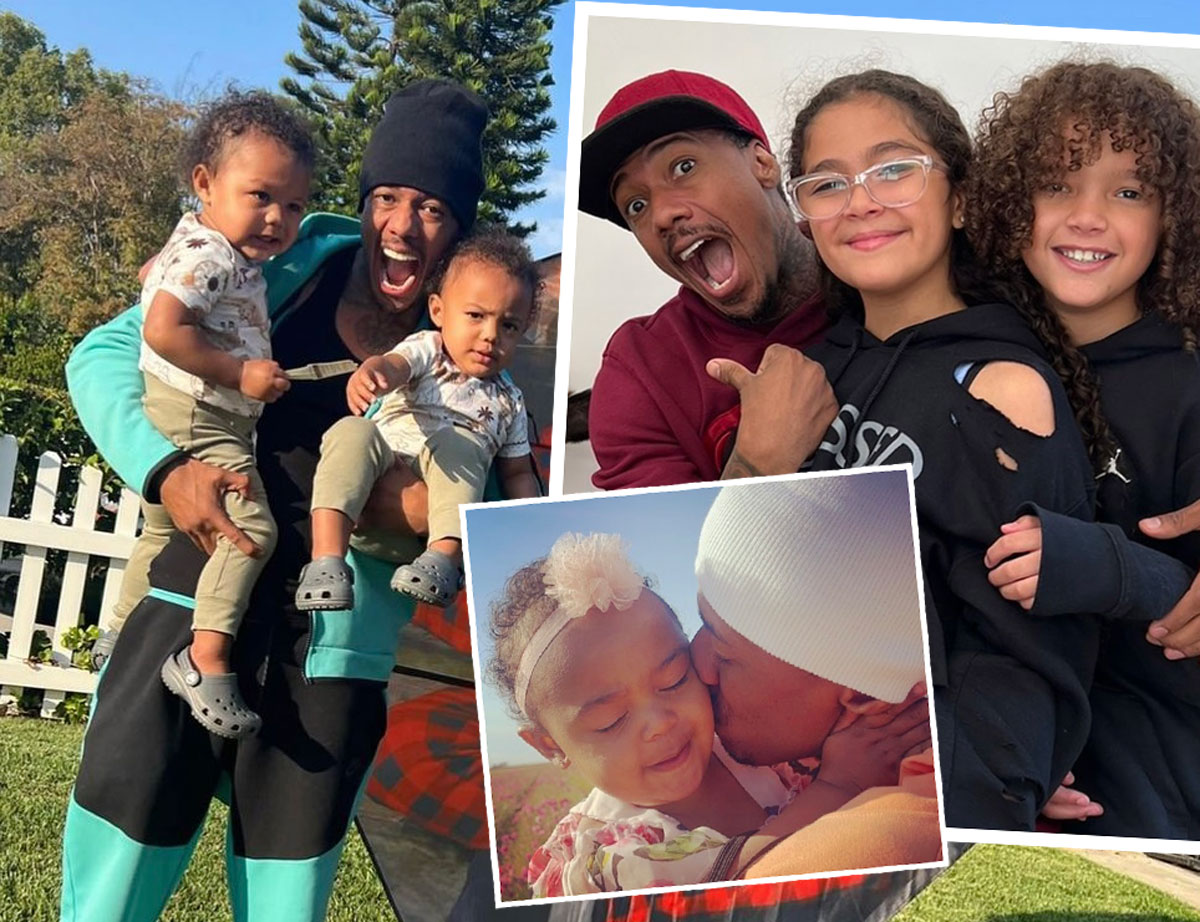 (c) Nick Cannon/Instagram
Nick Cannon's family is still growing — as of right now, he's welcomed 12 kids! For a quick count, the star has twins Moroccan and Monroe with ex-wife Mariah Carey. Brittany Bell shares son Golden Sagon, daughter Powerful Queen, and son Rise Messiah with Cannon. LaNisha Cole shares her daughter, Onxy Ice Cole, with the actor. Abby De La Rosa has twins Zion Mixolydian and Zillion Heir, and Beautiful Zeppelin with Nick. Alyssa Scott had late son Zen with Cannon and she recently gave birth to their daughter Halo Marie Cannon on December 14. Bre Tiesi had Legendary Love to round out the TV host's DOZEN children.
Angelina Jolie & Brad Pitt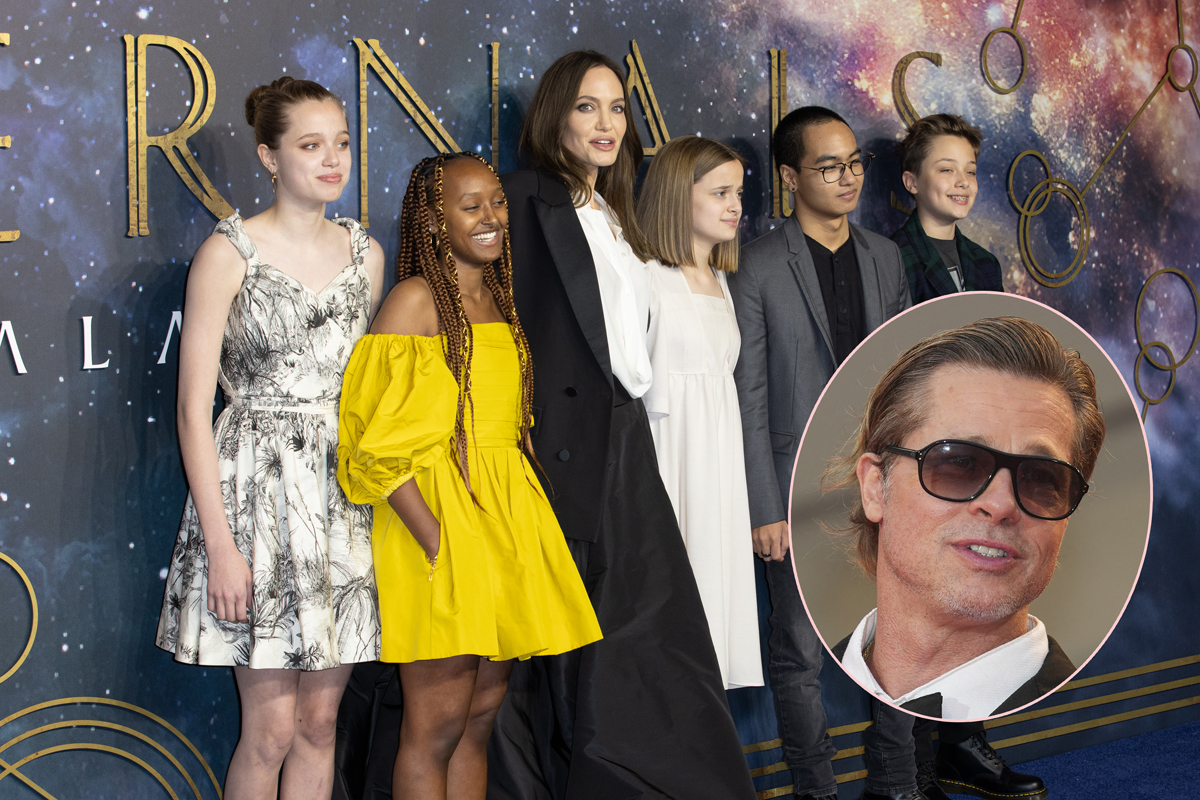 (c) MEGA/Phil Lewis/WENN
Brad Pitt and Angelina Jolie have six children — Maddox, Pax, Zahara, Shiloh, Knox, and Vivienne.
Clint Eastwood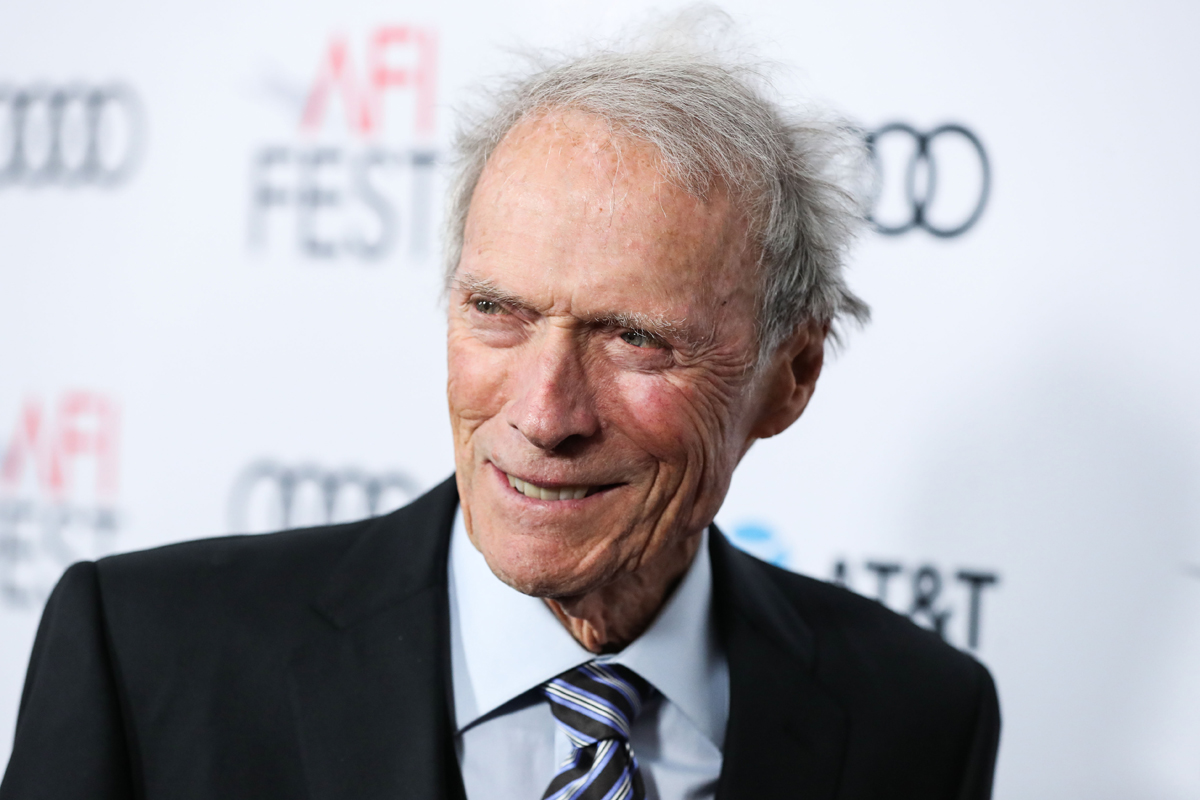 (c) WENN
Clint Eastwood has eight of his own. His first daughter, Laurie Murray, was given up for adoption. Kyle and Alison Eastwood's mom is Clint's first wife, Maggie Johnson. Scott and Kathryn Eastwood's mom is Jacelyn Reeves. Next in line was Roxanne Tunis' daughter Kimber Eastwood, then Francesca Eastwood (her mom is Frances Fisher). Morgan Eastwood came after. Her mom is Dina Eastwood. And fun fact — Clint has five grandchildren!
Shaquille O'Neal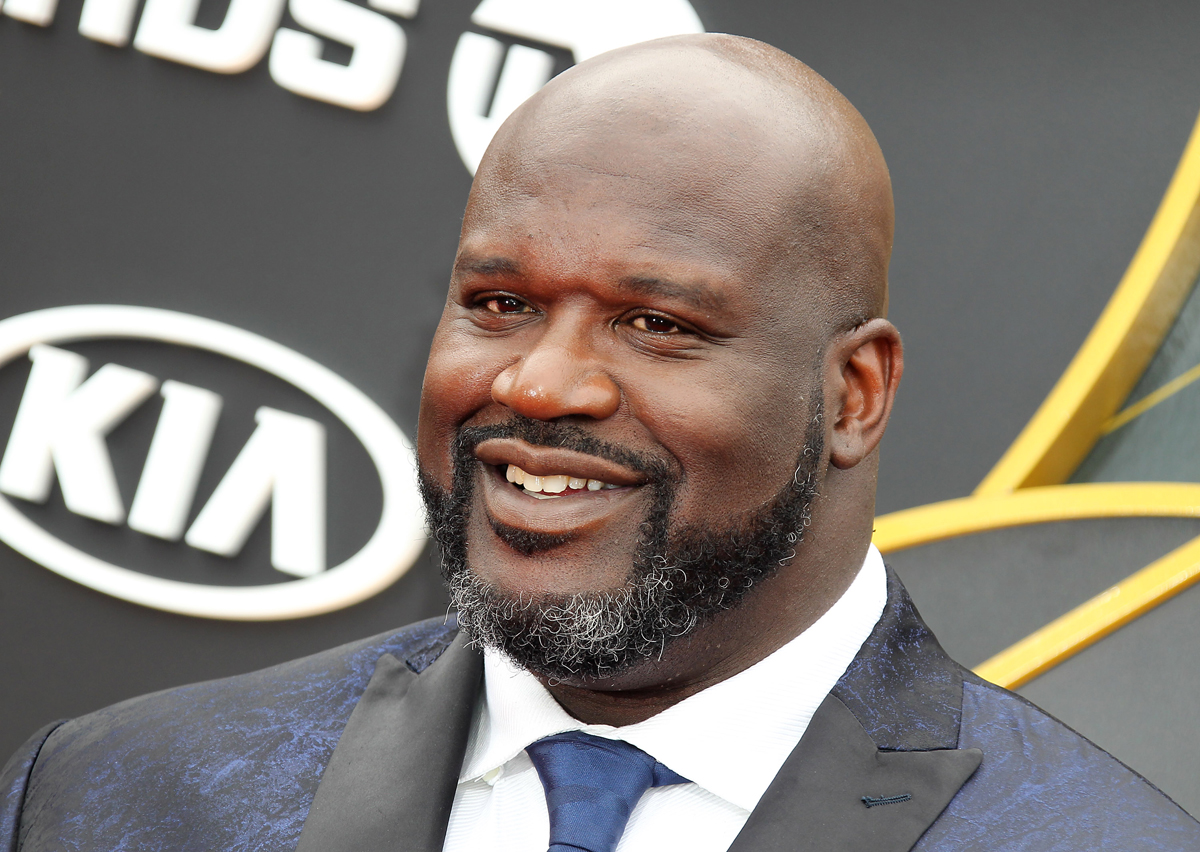 (c) Adriana M. Barraza/WENN
Shaquille O'Neal is a proud father of six. O'Neal and his ex-wife Shaunie O'Neal share four children together — Shareef, Shaqir, Amirah, Me'arah, and stepson Myles. He also has a daughter, Taahirah, with his former girlfriend, Arnetta Yardbourgh.
Mia Farrow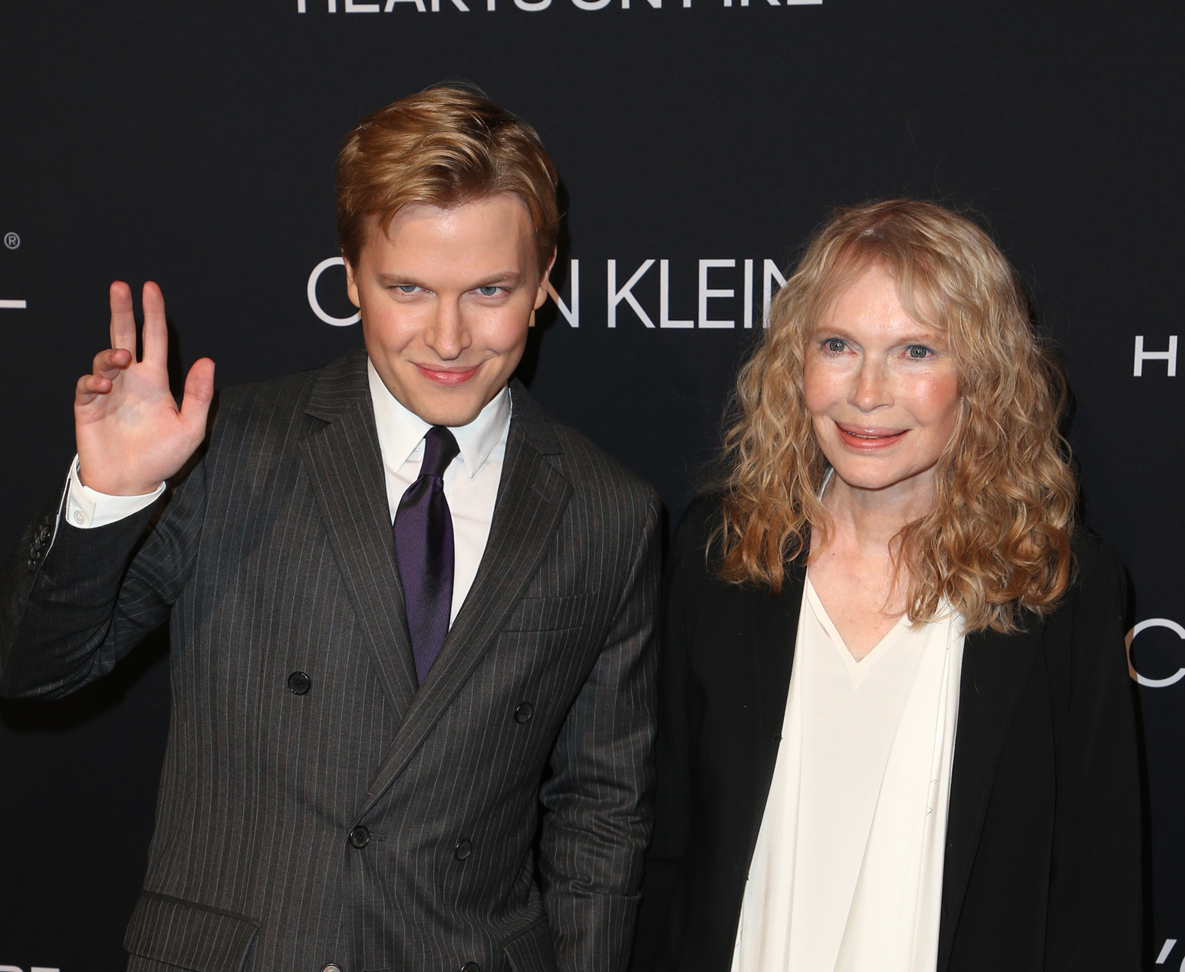 (c) FayesVision/WENN
Mia Farrow has been a mother to 14 children. Three of her adopted kids — Tam, Lark, and Thaddeus — passed away. Farrow is also the mother to adopted Summer, Soon-Yi (current wife of Mia's ex-husband Woody Allen), Dylan, Moses, Kaeli-Shea, Frankie-Minh, and Isaiah Justus. She also has three biological kids with former husband André Previn — Matthew, Sascha, and Fletcher. Her other biological child is Ronan Farrow. His father is unknown but rumored to be Frank Sinatra.
Alec Baldwin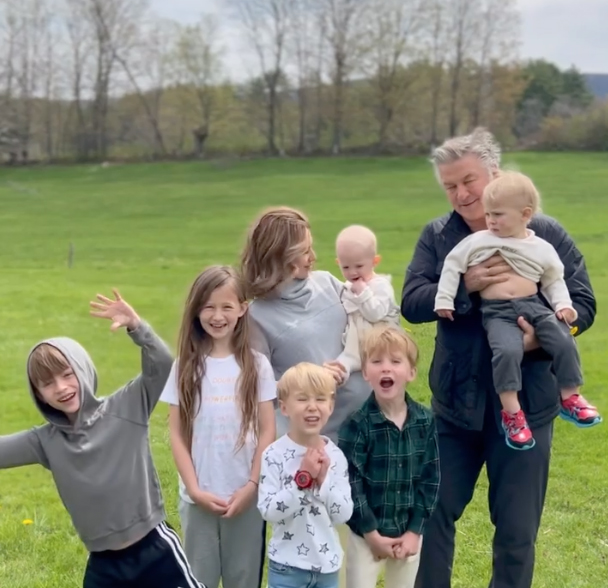 (c) Hilaria Baldwin/Instagram
Alec and Hilaria Baldwin are parents to Eduardo "Edu" Pao Lucas, Romeo Alejandro David, Leonardo Ángel Charles, Rafael Thomas, Ilaria Catalina Irina, Maria Lucia Victoria, and Carmen Gabriela. He also has a daughter, Ireland Baldwin, with ex-wife Kim Basinger. In total, that's eight!
Kris Jenner
(c) Kris Jenner/Instagram
Kris Jenner has six kids — Kourtney, Kim, Khloé, and Rob with Robert Kardashian, and Kendall and Kylie with Caitlyn Jenner.
Rod Stewart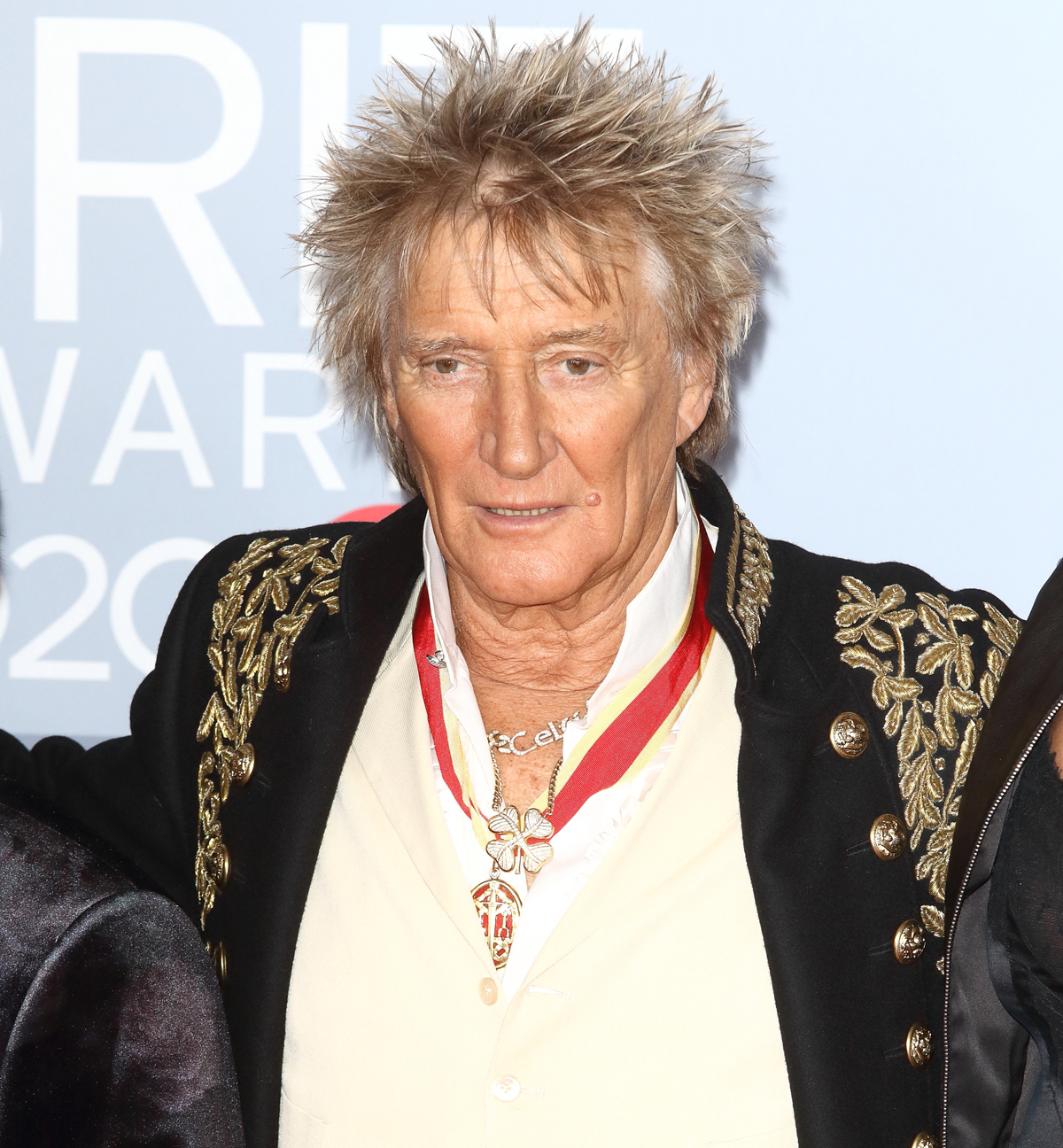 (c) Avalon/WENN
Rod Stewart has eight kids! He welcomed his first child, Sarah, with ex Susannah Boffey. Rod then had two kids with ex-wife Alana Stewart  — Kimberly and Sean! Kelly Emberg then had Ruby. Soon after, Stewart got with Rachel Hunter and had Renee and Liam. He then united with Penny Lancaster and had Alastair and Aiden.
Mick Jagger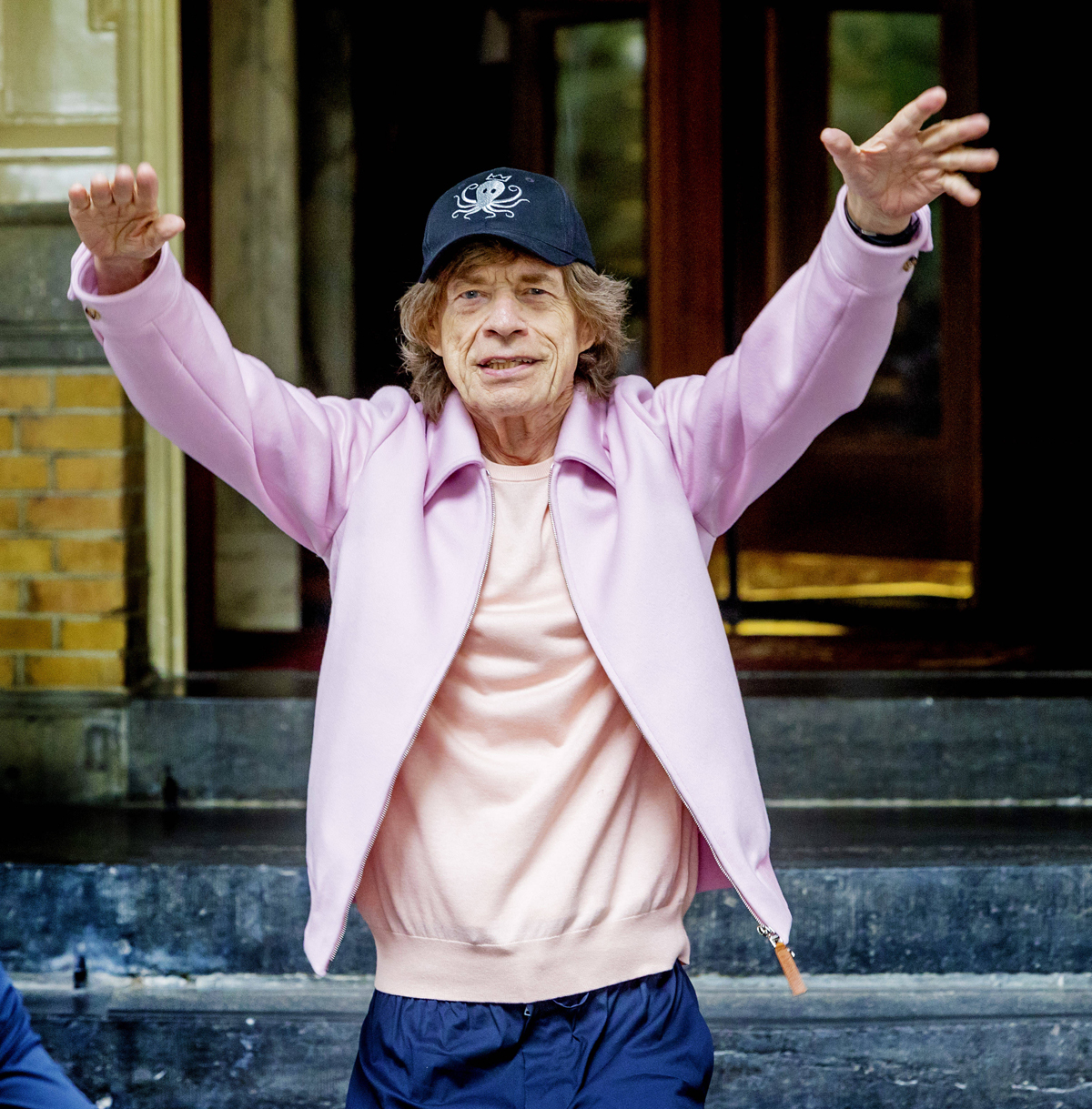 (c) MEGA/WENN
Mick Jagger also has eight kiddos — Jade (mother is Bianca Jagger), Lucas (mom is Luciana Gimenez), Karis (mom is Marsha Hunt), Elizabeth, Georgia, James, and Gabriel (mother is Jerry Hall). Most recently, he welcomed Deveraux in 2016 with girlfriend Melanie Hamrick.
Taylor Hanson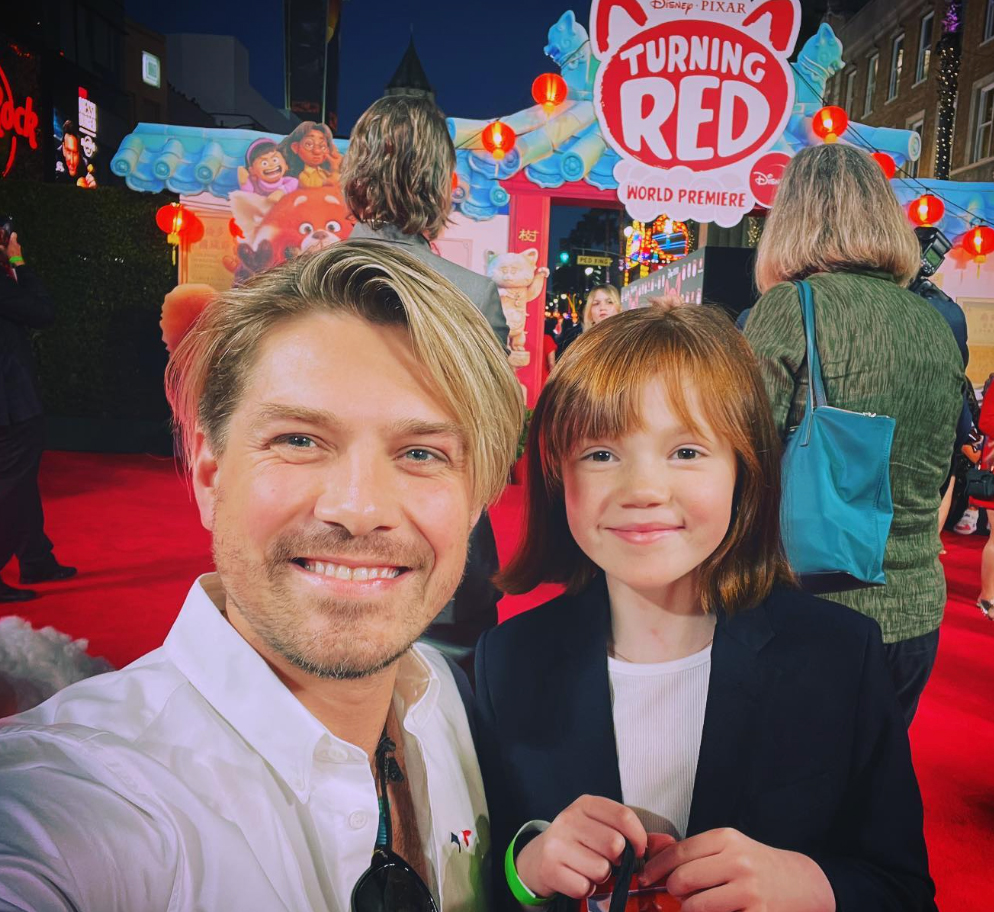 (c) Taylor Hanson/Instagram
Taylor Hanson and his wife Natalie are parents to seven: Wilhelmina Jane, Penelope Anne, Indiana Emmanuel, Maybellene Alma Joy, Viggo Moriah, River Samuel, and Jordan Ezra.
David Foster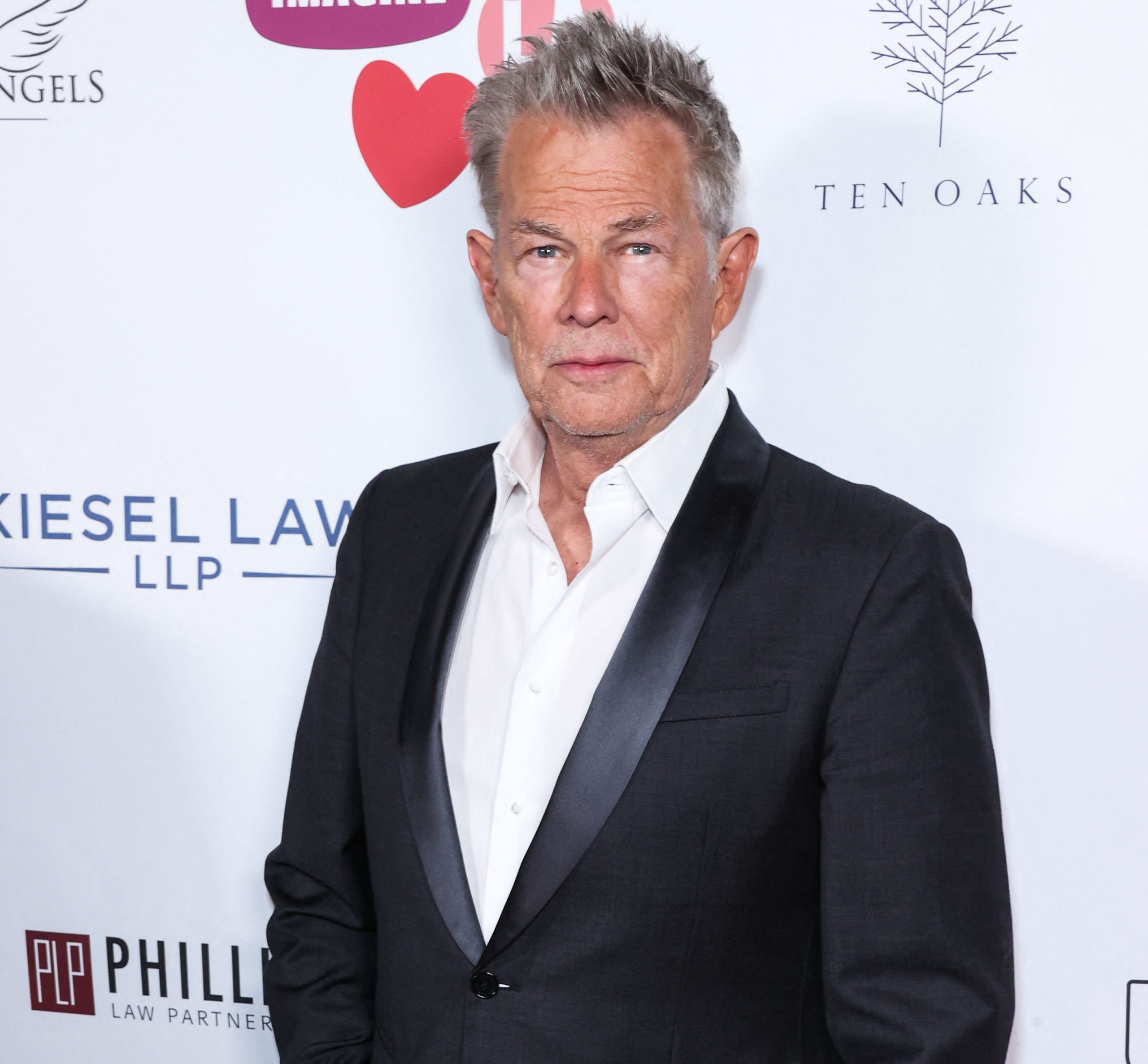 (c) MEGA/WENN
David Foster has six children — Allison (placed up for adoption but reconnected), Amy (mother is B.J. Cook), Sara, Erin, and Jordan (mom is Rebecca Dyer). He also has a young son, Rennie, with wife Katharine McPhee.
Marlon Brando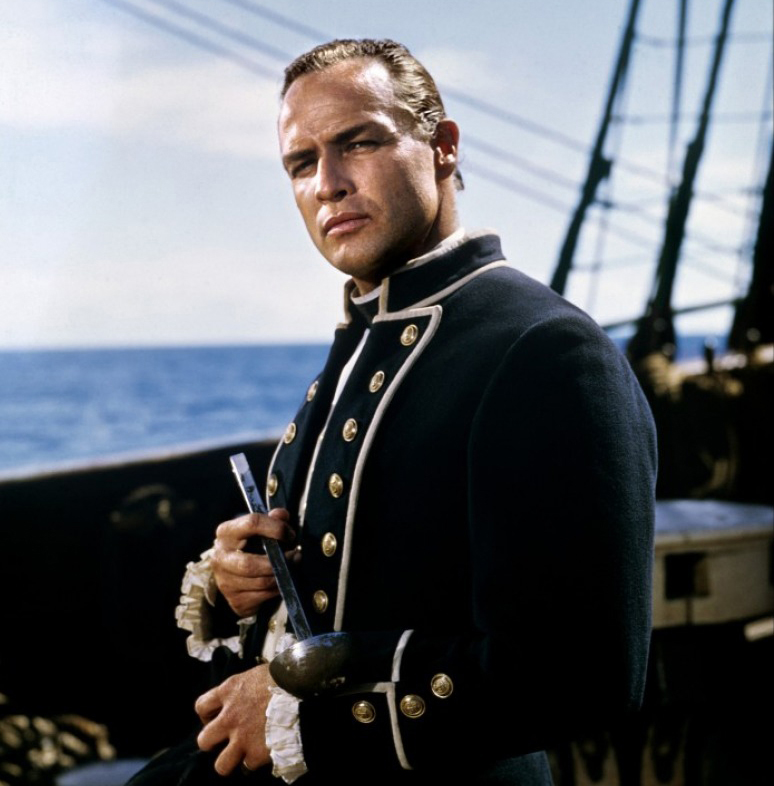 (c) WENN
Marlon Brando has 11 kids. He had Christian Brando with Anna Kashfi. Marlon then had two kids with Movita Castaneda — Miko Brando and Rebecca Brando. He also had two children with Tarita Teriipaia — Simon Brando and Tarita Cheyenne Brando. And he reportedly adopted Tarita's daughter, Maimiti Brando, and niece Raiatua Brando. He and his housekeeper, Maria Cristina Ruiz, had three children together: Ninna Priscilla Brando, Myles Jonathan Brando, and Timothy Gahan Brando. Brando also adopted Petra Brando-Corval, the daughter of his assistant Caroline Barrett.
Mike Tyson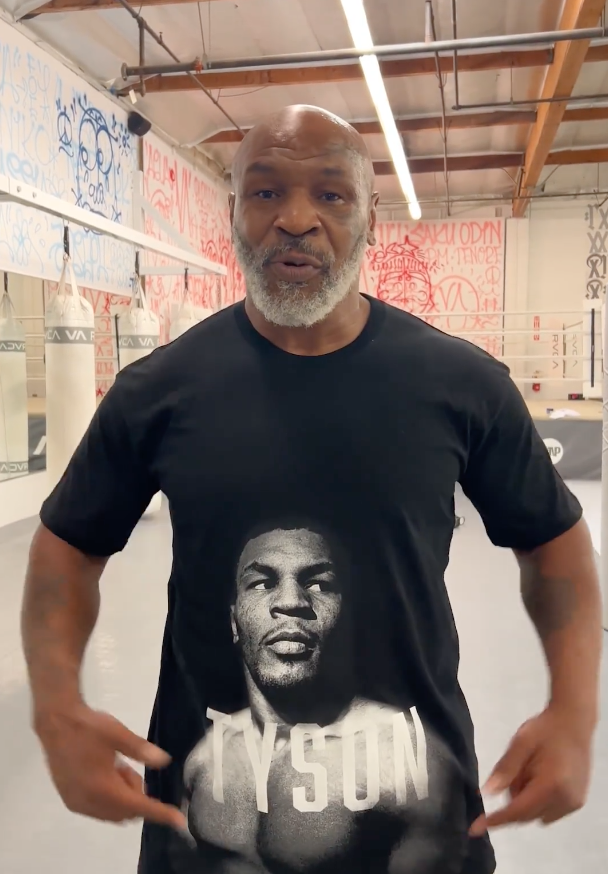 (c) Mike Tyson/Instagram
Mike Tyson has seven kids. He had his first child, Mikey Tyson, with Kimberly Scarborough, then Rayna and Amir Tyson with his second wife, Monica Turner, Miguel, and the late Exodus Tyson, with Sol Xochitl. The boxer shares Milan and Morocco Tyson with his current wife, Lakiha Spicer.
Kourtney Kardashian & Travis Barker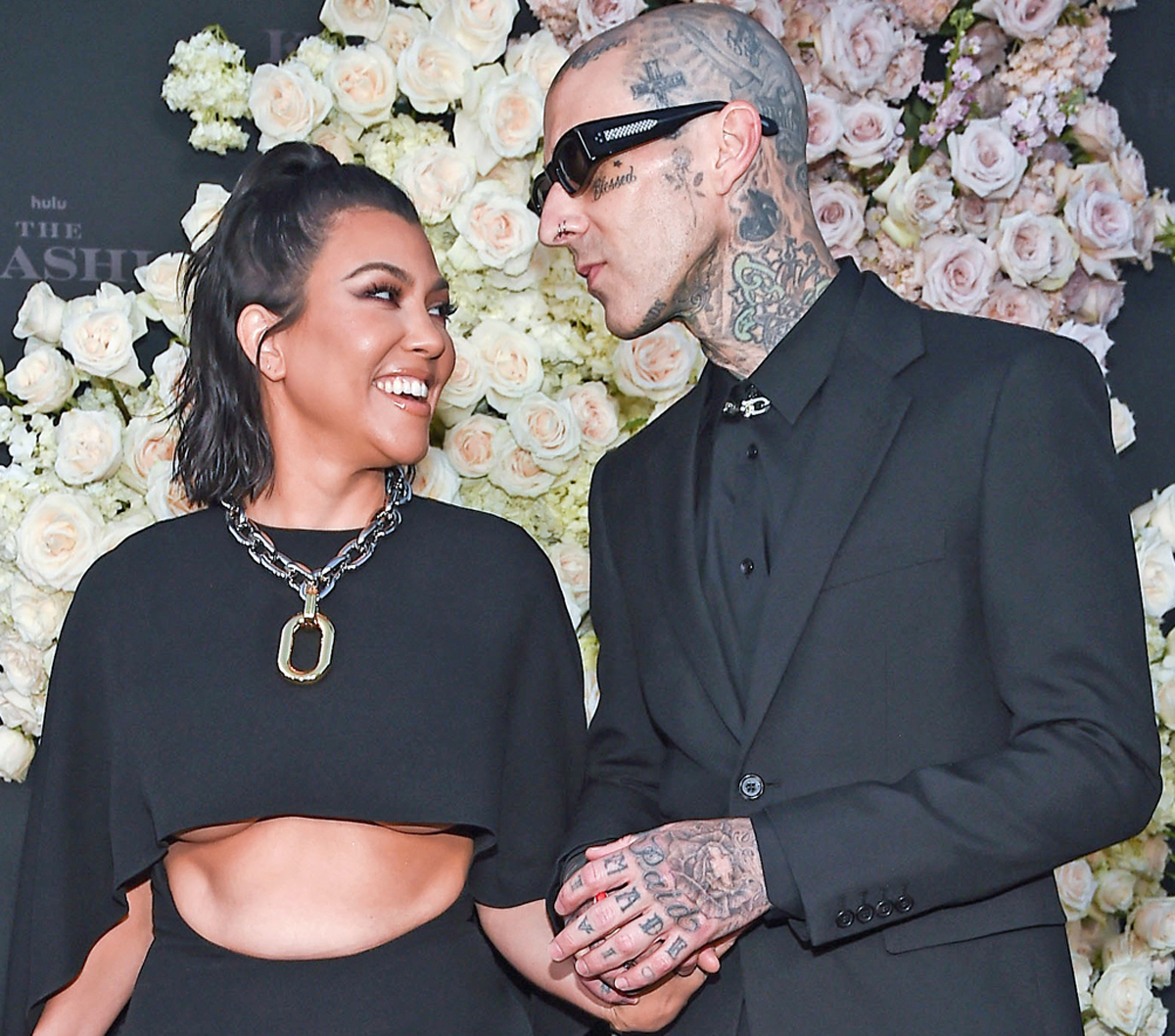 (c) MEGA/WENN
Kourtney Kardashian has six kids! She has biological children, Mason, Reign, and Penelope with ex Scott Disick. She is also the stepmother to husband Travis Barker's kids — Alabama, Landon, and Atiana!
So many kiddos!! It's a good thing these stars can afford nannies — and hopefully child support! Thoughts?? SOUND OFF in the comments!
[Image via Nick Cannon/Instagram/Phil Lewis/FayesVision/WENN]