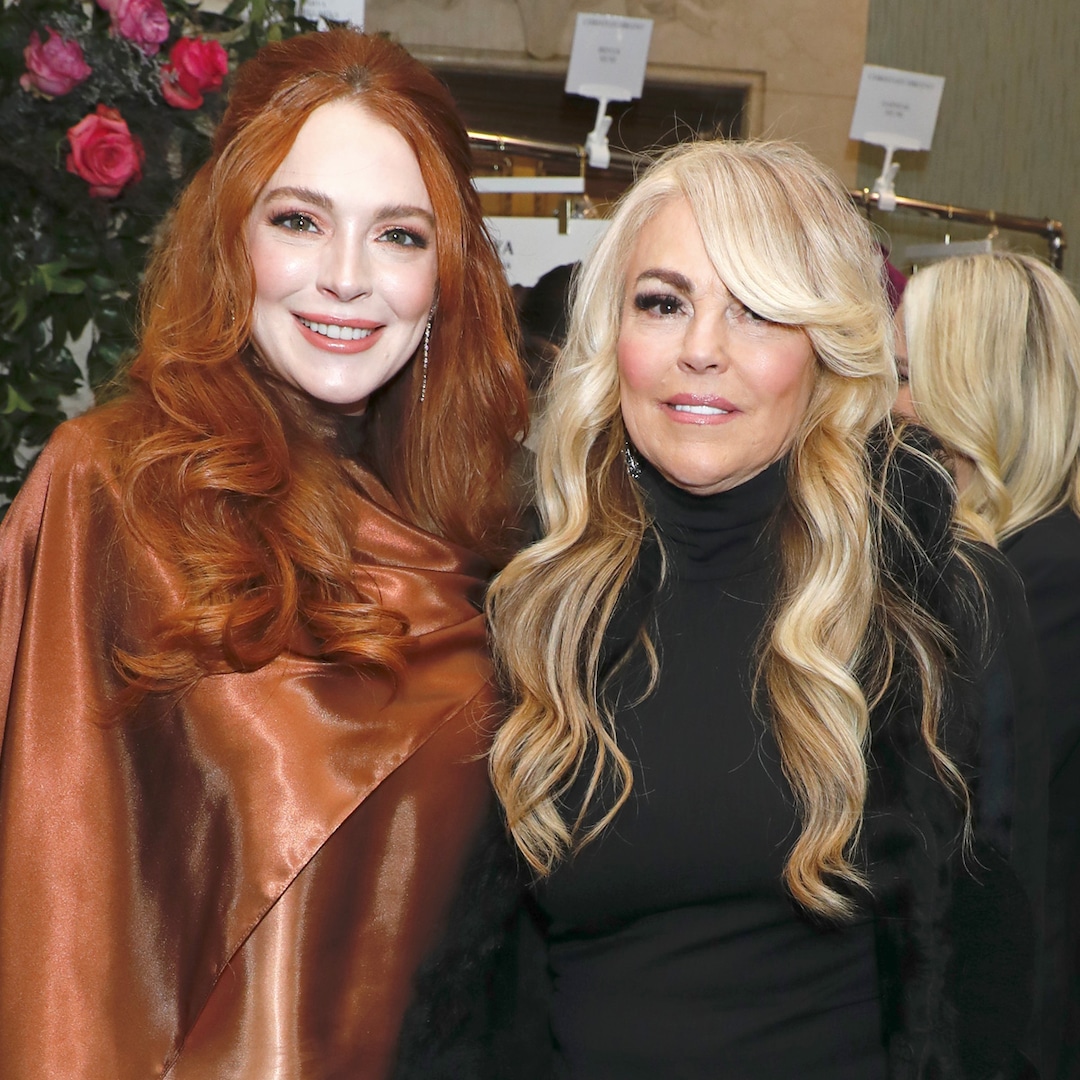 The limit does not exist when it comes to how excited Dina Lohan is about daughter Lindsay Lohan's pregnancy.
Days after the Mean Girls star and her husband Bader Shammas announced they are expecting their first child together, her mom gave an update on how the couple are doing.
"She's been trying and then it happened, that little stick came up positive," Dina told People in an interview published March 16. "It's the right time for her and Bader is an angel. Her husband is so sweet and they're just so happy. They're just really happy and ready."
Motherhood is something Lindsay has wanted for a long time, especially after becoming an aunt to brother Michael Lohan Jr.'s 1-year-old daughter.
"Lindsay has always loved kids because I love kids and my mother loves kids; I'm one of four," the 60-year-old explained. "We have a big family, so she's always wanted children. And she's so maternal. Isabelle, her niece, just runs to her when she sees her."