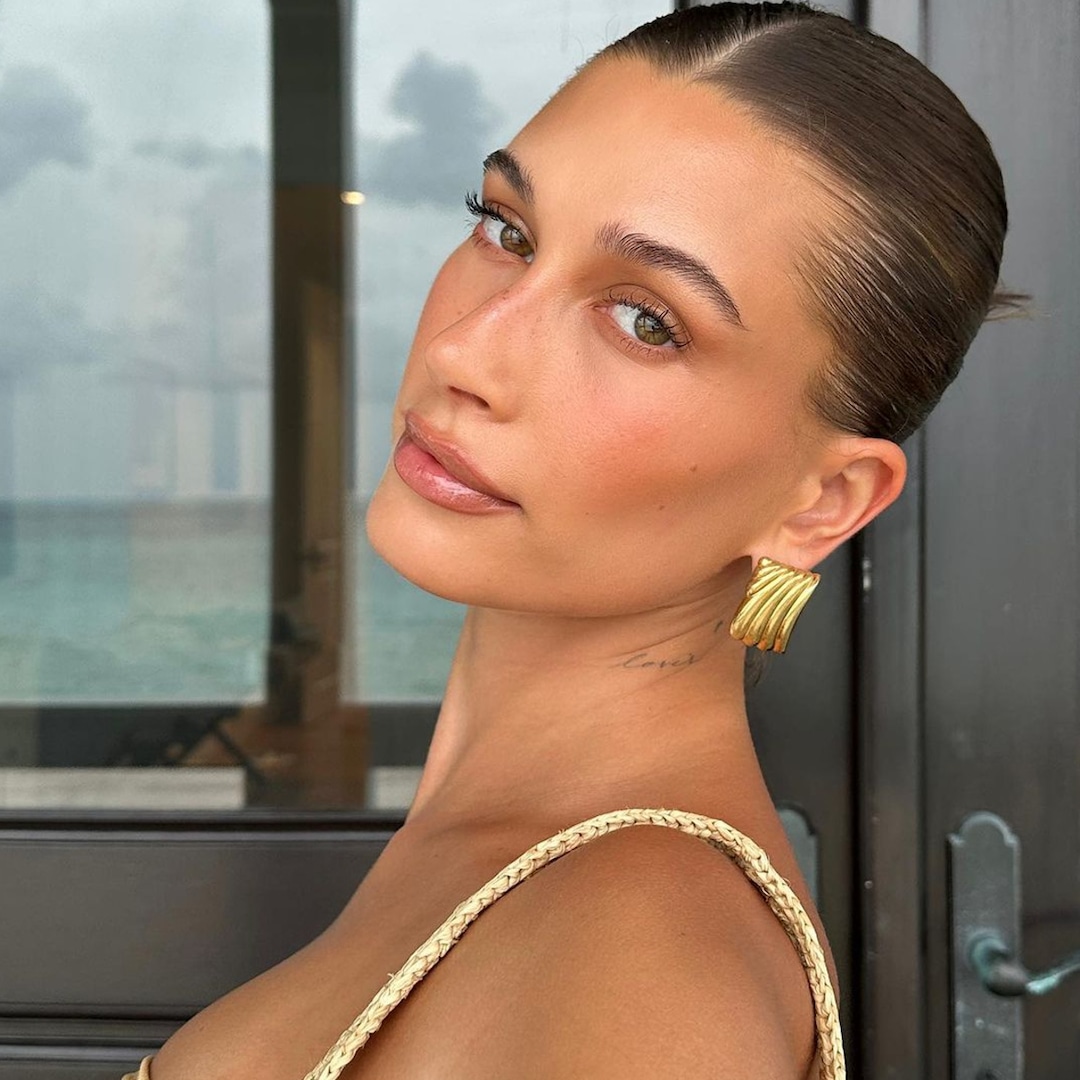 Hailey Bieber's newest beauty style is also good enough to eat.
The Rhode founder recently traded in her scrumptious signature glazed donut skin for a look that's just as deliciously sweet: Strawberry girl makeup.
Hailey, who coined the trend, still kept her fresh, dewy skin but added bright pops of pink and red to her cheeks and lips, thus mimicking the vibrant color of the fruit. And luckily for those wanting to copy the 26-year-old's trendy style, she shared a step-by-step guide on Aug. 5 that's quickly become a viral sensation on TikTok.  
In the tutorial, Hailey first prepped her skin with her beauty brand's Rhode Glazing Milk and Peptide Glazing Fluid. 
"I brushed up the brows and went in with some cream bronzer," she said in a voiceover of the two-minute clip. "Then, I went in with two cream blushes that I mixed together."
However, she played coy on exactly where fans of her rosy look can flock—instead opting for a cheeky tease. "I can't say what the blushes are from," Hailey noted. "Wink, wink."