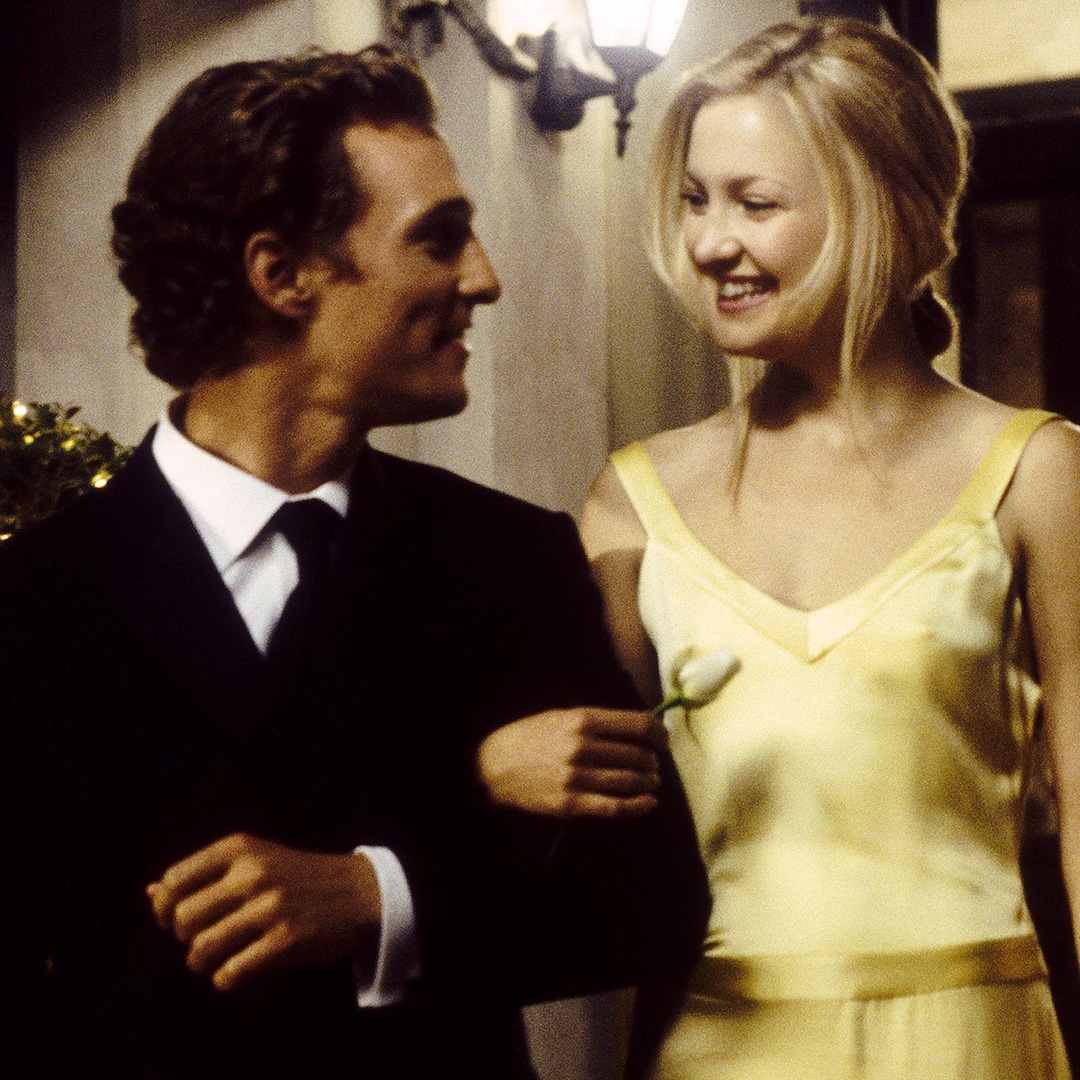 3. Initially, the studio had a different actor in mind, though Hudson and Petrie felt he was too comedic for the part. So, when they did the screen test, Petrie picked three romantic scenes to gauge the pair's chemistry.
"Are he and Kate going to have romance? Is there going to be a physical attraction there?" he recalled wondering. "And at the end of that, when we all watched the results with Paramount, they were like, 'Oh okay, we can do that!' And we went, 'Really? It just kind of lays there.'"
4. So how did Matthew McConaughey ultimately land the part? Hudson advocated for him in a meeting with the studio, who was still championing the other actor (whom Petrie declined to name). 
"I will never forget it because Kate was wonderful and gave a very erudite and yet heartfelt argument why that was the wrong choice," Petrie recalled. "And even then, the studio put up, 'Well, I guess we'll just forget about this picture. We'll do something else instead,' thinking Kate would blink. Kate didn't blink. She went, 'You're right, we'll just do something else.'"
Finally, when the studio executive asked Hudson who she believed should be cast, "we pulled out the old list," Petrie explained, "and Kate went right to Matthew McConaughey. The rest is history."