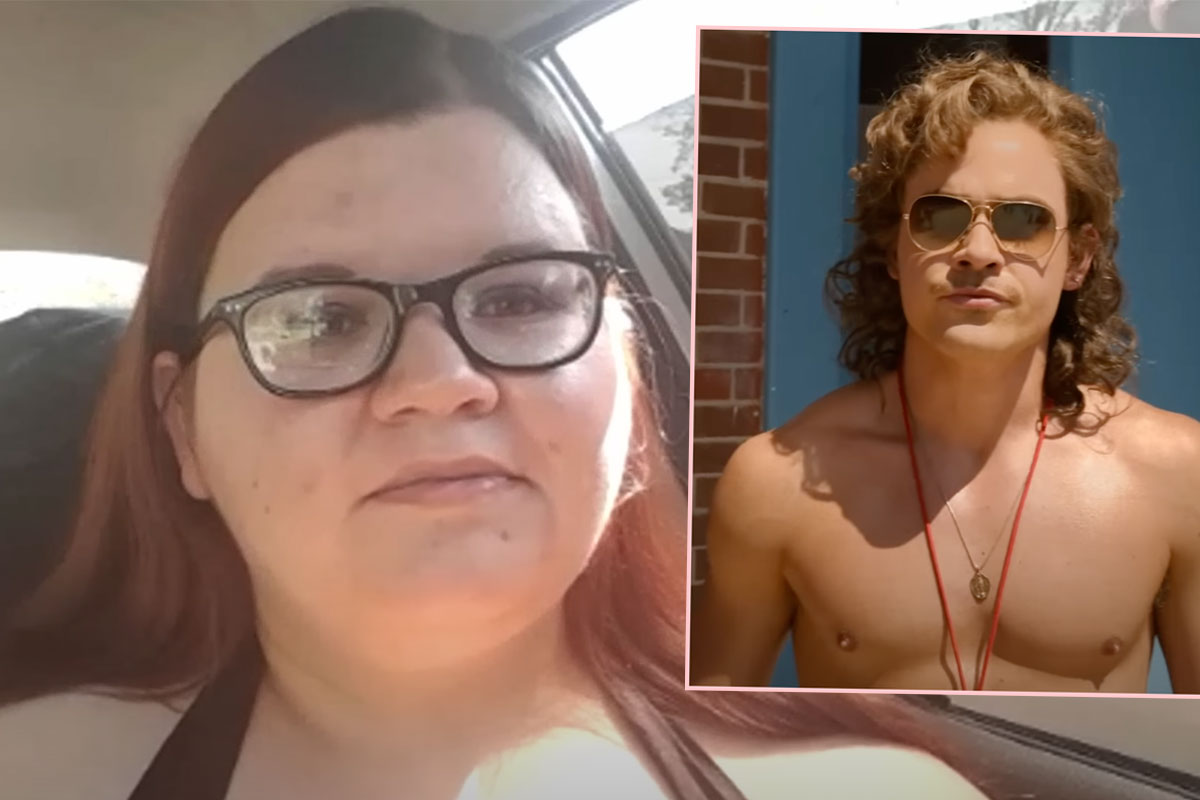 A Kentucky woman discovered the strangest thing after developing an online relationship with someone she believed to be a TV star.
The Stranger Things superfan, identified only as McKayla in the YouTube series Catfished, says her life was turned upside down after realizing that the man she thought was Dacre Montgomery actually turned out to be just another catfish. In the episode, which resurfaced this week after debuting in May, the single mother explained that she met someone she believed to be the hunk from the Netflix hit in an online forum for creatives. She recalled:
"This guy messaged me, he was under a different username. Me and him get to talking and he admits that he is an actor — like a well-known actor. … He tells me that he's Dacre Montgomery. That's like one of my favorite actors and me and him just really hit it off, but of course, I'm suspicious from the get-go."
However, McKayla shared that the online user started "doing things" that made her believe "he is who he is" — like telling her to tune into the show's season 4 episode titled Dear Billy, which sees his character's return. The user apparently told her about the episode prior to it airing, which made her feel he was credible. He also apparently sent her poems that were akin to the style of the true Dacre's IRL 2020 poetry collection, DKMH: Poems. So she was pretty much sold.
Related: Rachel Leviss Suggests Scandoval Was 'Fabricated'
McKayla added that she and the online user "bonded over" not being able to meet face-to-face, as she noted he was "venting" to her about his partner, supposedly Dacre's real-life girlfriend, Liv Pollock. She explained:
"He said she's very controlling of him. He doesn't get to do the things that he wants to do, you know, she's always there, she's always got to supervise, and I actually empathize with that because my ex-husband was that way."
She added that after about a whole YEAR of chatting online, he "indirectly" asked her out. She remembered:
"He said, 'I want you to be my girlfriend.' And he was just like, 'But you've got to keep it quiet because, you know, I'm still with Liv,' and he was like, 'But I'm not technically with her.' He said they had broken up."
Related: Jenelle Evans' Mom Says MTV Star Took Son Off ADHD Meds Prior To Runaway
She explained that she believed the ruse because on the real 28-year-old actor's social media, posts involving Liv had stopped within that time frame. McKayla even alleged the catfish gave her an "ultimatum" about her relationship that she was still in at the time:
"He said, 'Listen,' he says, 'Either your husband or it's me.' And I said, 'Look, there's no competition. You treat me better,' so I told my ex-husband, I said, 'Listen, it's not working out. You're not letting me be me, you're not letting me be free, I think you need to leave.'"
Big yikes!
But things just got worse from there…
The woman, who had just sacrificed her relationship for an internet stranger, explained that she spent around $10,000 (!!) on the catfish, who she said used the "excuse" that he and Liv had a joint bank account and that she wouldn't allow him to make any purchases on his own. In retrospect, McKayla admitted:
"If you're someone like me, you're afraid of abandonment and you're a real big people pleaser and you're very co-dependent, these scammers, they just kind of come in and they leech off that."
DAMN! You can't believe everything you see on the internet, people! Watch the WILD full episode (below):
What do YOU think of this shocking story, Perezcious readers? Let us know in the comments down below!
[Images via Catfished/YouTube & Stranger Things/Netflix]