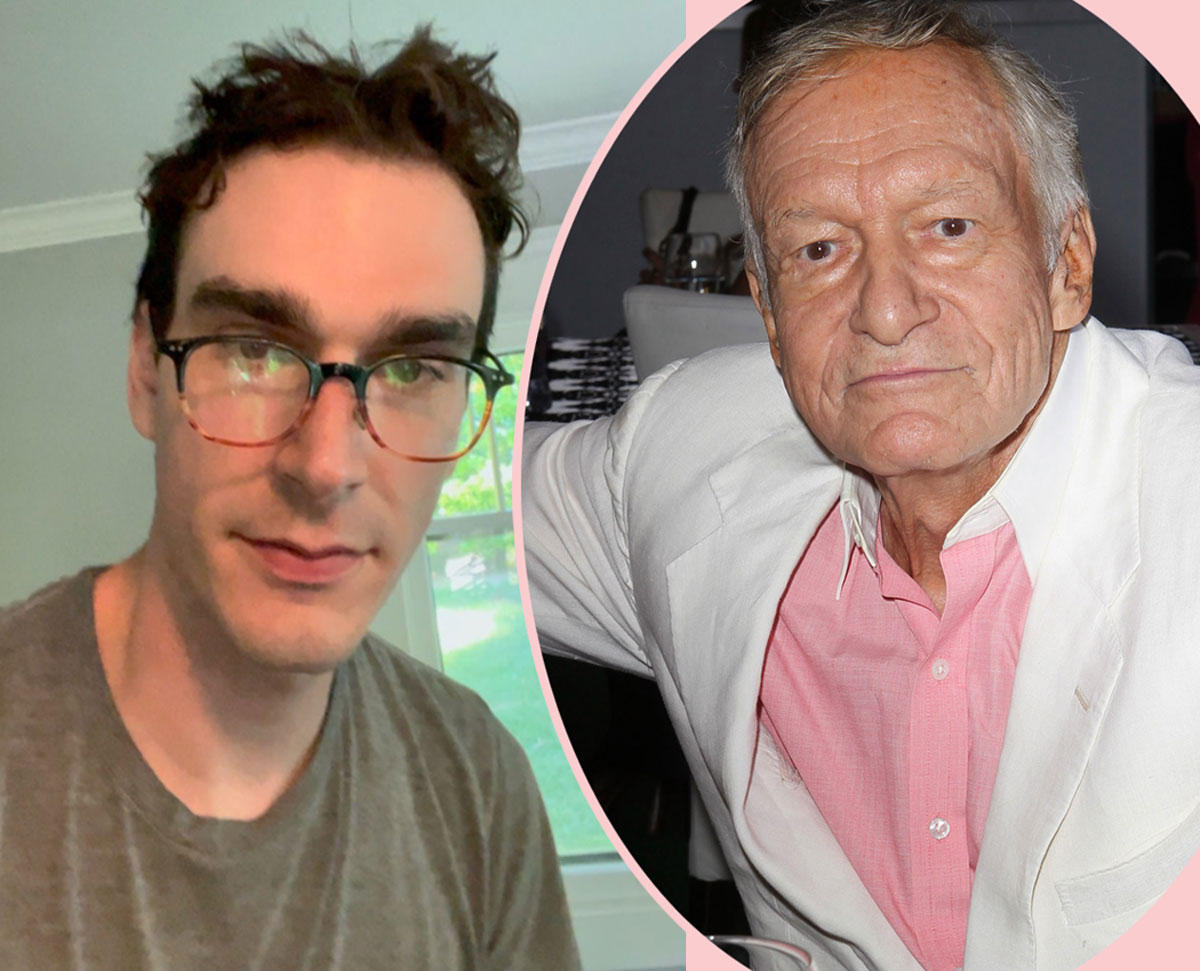 Well, this is awkward…
The son of Hugh Hefner, Marston Hefner, is calling out his family for supposedly not supporting his new career endeavors in OnlyFans! Yeah, the heir to Playboy isn't getting support from his fam because he joined the NSFW subscription site — it's a bit hypocritical, no?
Related: Crystal Hefner Admits She Lied For YEARS To 'Protect' Hef!
In a new interview with The Messenger, which was published on Tuesday, the 33-year-old opened up about his journey into content creation on the website:
"I'm not crazy about Instagram, but on OnlyFans, people are really friendly. They say they find me attractive, which is nice. They find my interests, my genuineness interesting. It's just a positive experience. And it sounds like it's not just my experience."
As far as the "nudity" part — well, things look a bit different for him because he grew up in the Playboy Mansion:
"My mom posed for Playboy. I was never ashamed of it. I mean, I didn't want to see her naked. But it was also just normal. Nudity is normal. I heard that all the time."
Marston says he's using his profits on the site for Pokémon cards and Beanie Babies — and his free profile is full of chats about the subjects (with nude photos being an extra fee) — but regardless of the contents of his page, his family doesn't seem impressed. He called their criticism a "double standard":
"And so, Playboy is not pornography. Even though people are jerking off to it, it's not the same thing. There's that line where my family would be like, 'That's pornography.' But as long as I do just tasteful nudes, then it's not pornography, that sort of idea. That's ridiculous in my opinion."
He went on to say his new career path isn't "as acceptable" in his family because he's a man expressing his sexuality:
"It's f**king bulls**t. That upsets me because I don't think that's right, the stigma of sex workers. You can pay sex workers but you can't f**king be one? You can be the CEO of the people getting naked. But don't be the person getting naked."
Damn!
Although, it's worth noting that their problem may not lie with the OnlyFans account itself — in another interview with PageSix from June, the son of Hefner and former Playmate Kimberley Conrad admitted he was directly defying his wife's wishes. All for the sake of rare Pokémon cards:
"[My wife is] not crazy [about my OnlyFans] … I believe that there's nothing wrong with nudity or sexuality. If people have sex and they make money from it, cool. If I end up doing it, cool."
He even went on to add that one day, if the mother of his child was to decide to open their relationship or want to make some dough of her own, he'd be all for it:
"If she wanted to do an open relationship, we'll talk about it. If she wanted to do anything sexual, that's a conversation that we have no matter what, and we are always having it."
What do U think, Perezcious readers? Let us know in the comments (below).
[Image via Marston Hefner/Instagram/FayesVision/WENN.com]