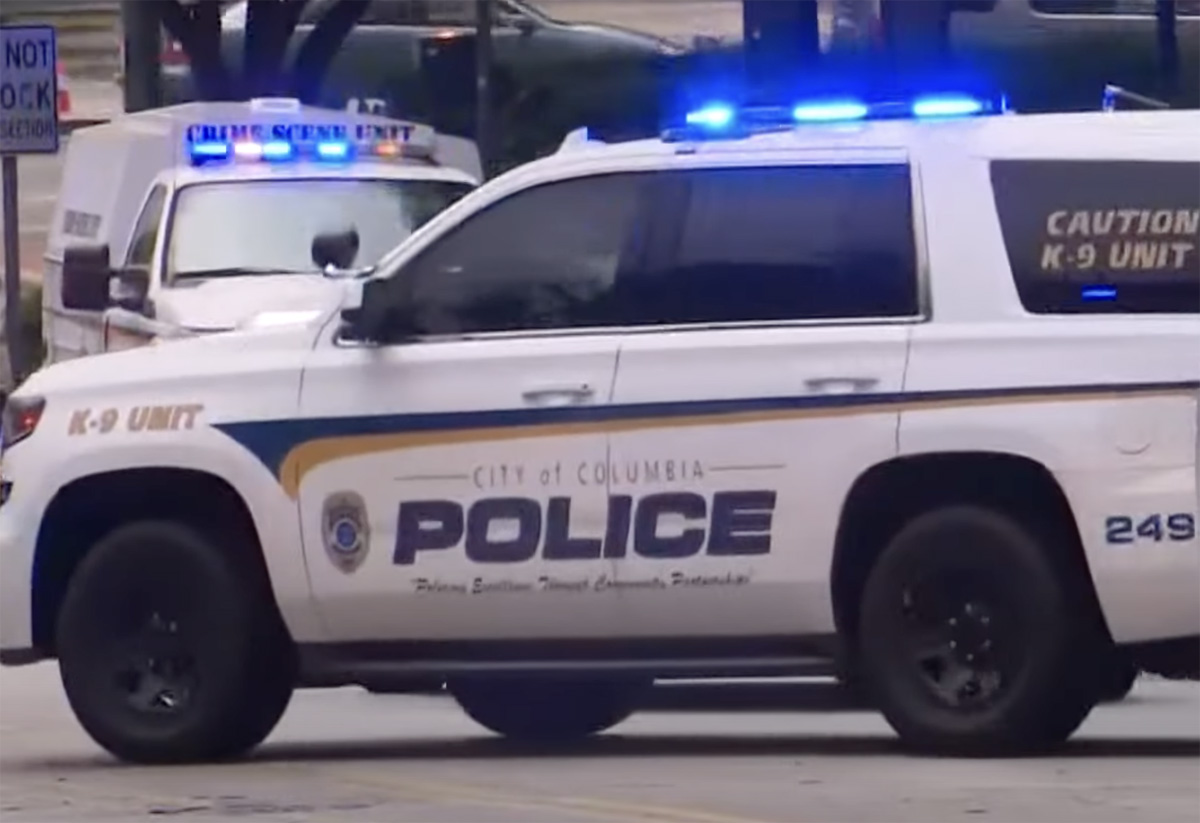 Multiple law enforcement agencies in South Carolina are investigating after a woman's body was found in a donation bin over the weekend.
On Saturday morning, a caller in the city of Lugoff reported a bad odor coming from a donation bin situated on Highway 1 South in the small town. When police arrived a little after 9:00 a.m local time, they found a woman's body had been stashed deep inside the metal bin.
At first, cops believed it could have been someone seeking refuge from recent historic low temperatures in the area who got into the bin and died inside. However, upon further investigation of the corpse, cops quickly determined the woman had been in the bin for much longer than that. It appears the donation bin was not checked or emptied "for months" prior to the discovery — and police think the corpse was in there for quite a long time.
Related: University Of Idaho Murder Suspect Left DNA At Crime Scene?!
Now, according to WLTX, Kershaw County Coroner David West and his office are investigating the discovery alongside the Kershaw County Sheriff's Office. The statewide South Carolina Law Enforcement Division (SLED) has also been notified to begin investigating the discovery "as if it were a homicide."
Based on the dead body's clothing, police believe the decomposed remains are that of a woman. Other than that, authorities are thus far at a loss for the cause of her death or the circumstances under which she was placed inside the bin. It is also not clear whether than bin had been scheduled to be emptied and simply wasn't. Whatever the case, cops believe it was ignored for months on end, making their determination about the woman's time of death that much more difficult.
Police have also been unable to identify the woman. Her autopsy is scheduled for Wednesday, per the news outlet. With that procedure, detectives are hoping they will learn more about who she is, and possibly the circumstances of her death. It was not immediately clear whether her death has been connected to any missing persons reports made in the area at any point in the last year.
Here is more on this sad story:
Ugh.
So sad. And so unsettling, with no answers or more information at hand.
Related: Two Teen Boys Charged With Australian Mother's Murder Following Home Invasion
We hope authorities can identify this person and find some justice for her and her loved ones, even months later.
R.I.P.
[Image via WLTX/YouTube]