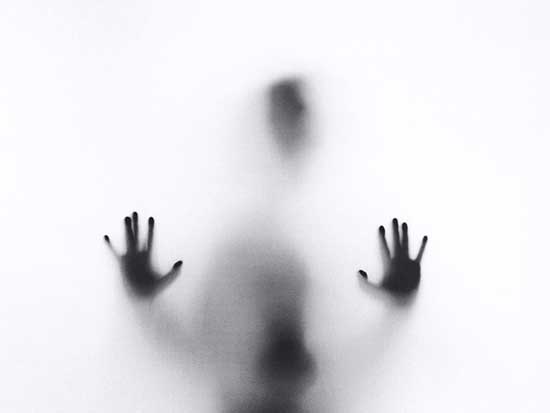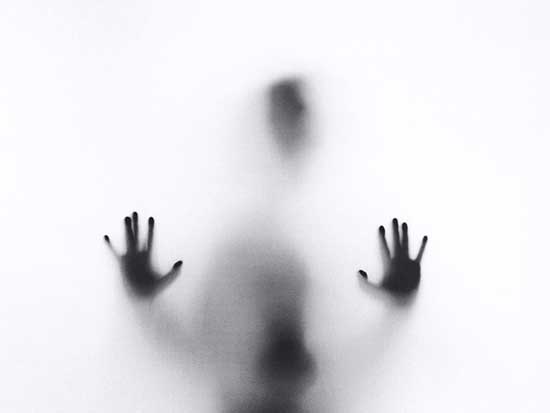 Starring Amanda Seyfried and James Norton, Things Heard & Seen was released in April 2021 on Netflix. The film is written and directed by Shari Springer Berman and Robert Pulcini, an award-winning team of filmmakers most well-known for their work on an HBO drama film entitled Cinema Verite. Whether their films are based on TV, novels, or comic books, Berman and Pulcini certainly know how to adapt a good story for the silver screen.
Introduction
At first glance, Things Heard & Seen doesn't seem capable of reaching the pedigree of Berman and Pulcini's previous works. The film received generally negative reviews on release, and horror fans were disappointed with a number of aspects, such as a significant lack of focus on the horror elements of the film. Instead, critics claim that the movie focuses on the domestic troubles of a husband and wife too much.
Are these critics correct? Is the movie as bad as naysayers claim it is? Perhaps these critics approached the film with the wrong mindset? It wouldn't be the first time that would be the case, but there's only one way to find out the truth. Join us as we explore all that Things Heard & Seen has to offer, to figure out once and for all whether this movie is worth recommending to horror fans, or not.
Plot
Things Heard & Seen begins by introducing the audience to its main characters. Amanda Seyfried plays Catherine Claire, an art restorer who resides in Manhattan with her husband George and daughter Franny. James Norton fulfills the role of George, while child star Ana Sophie Heger plays Franny. After finding out that George has landed a job as an art history teacher, the family decides to move closer to the college by relocating to a large farmhouse in upstate New York.
After their move is completed, the family begins to display weaker aspects of their character. Catherine, for example, has bulimia and dislikes the feeling of isolation when she is alone at home. Exploring her new home, she comes across an old bible with some ominous markings. The names in the Bible are scratched out, and all of them have been replaced with the word "Damned." Before she can contemplate this revelation further, strange lights appear and guide her to an antique ring.
Catherine begins to wear the ring and, almost immediately, Franny starts seeing a ghostly female spirit in her room. Terrified, the young girl insists on sleeping in her parent's room from that moment on. Catherine, desperate to forego isolation, decides to hire a handyman and a babysitter to help around the house. The brothers she ends up hiring are Eddie and Cole Lucks, played by Alex Neustaedter and Jack Gore, respectively.
George, unhappy with his wife's depressive tendencies, begins an affair with Eddie's cousin Willis (played by Natalie Dyer). From here on out, the movie doesn't offer much in the way of surprises and, without spoiling any key plot points, not much more can be said regarding how events in the movie play out. What can be said is that the film clearly focuses on relationships, trust, and desperation in the face of guilt. It's a character piece more than a horror film, a study on the fragility of the human psyche, including the desperate lengths one will go to in order to avoid being caught in a lie.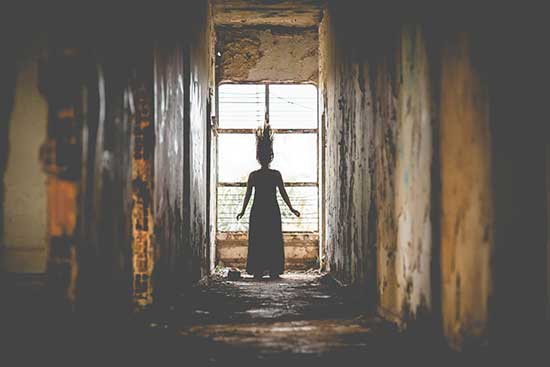 Photo by Edilson Borges on Unsplash
Verdict
Things Heard & Seen uses spiritual themes to tackle a problem many couples face in the real world. Infidelity and restlessness are signs of the times we live in; consequences of fast-paced lifestyles and a distinct lack of interpersonal truth and honesty. While the ending of the movie uses some rather poor fantastical elements to close off the story, it is nonetheless an interesting take on the dangers of deceit, the lengths one can go to, to hide that deceit, as well as the link between personal guilt and perpetual mental anguish.
Ultimately, it's a pity that the movie was marketed as a horror film first and foremost. The horror clearly takes a back seat to the interpersonal drama, which is where the movie shines. All things considered, character development is this movie's most prominent strength. When you take that observation into account, Things Heard & Seen becomes a worthy recommendation to some degree.
Let's be honest, as a horror movie, it's not the greatest specimen. However, as a case study for the destructive nature of our species, it's a wonderfully poignant movie with some perceptive insight into the human condition. Despite holding an abysmal approval rating, we can't help but wonder if a shift in marketing would have made for better reception of the film. Things Heard & Seen is at its most engaging when it's telling the story of a doomed relationship, but its clear push to be seen as a horror film seems to have hurt the movie's chances for commercial success.