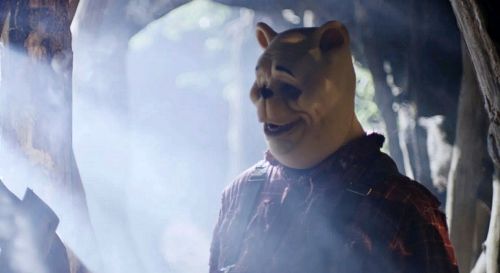 La película de terror Winnie the Pooh: Sangre y Miel es una oscura versión de la clásica historia de Winnie the Pooh, en la que los queridos personajes se convierten en maníacos asesinos. Rhys Frake-Waterfield ha dirigido la película y Jagged Edge Productions ha presentado el tráiler oficial.
En esta versión del cuento clásico,

Christopher Robin se marcha a la universidad y abandona a sus viejos amigos, lo que lleva al dúo a abrazar a sus monstruos interiores.

"Christopher Robin se aleja de ellos y no les da comida, lo que hace que la vida de Pooh y Piglet sea bastante difícil", dijo recientemente Waterfield a Variety, detallando la trama.

"Como han tenido que valerse por sí mismos, se han vuelto asilvestrados", continuó el cineasta. "Así que han vuelto a sus raíces animales. Ya no son mansos: son como un oso y un cerdo despiadados que quieren ir de un lado a otro e intentar encontrar una presa".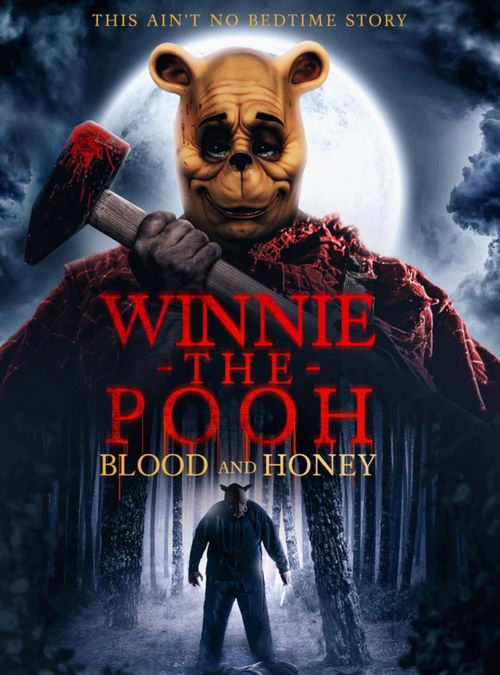 La película de Jagged Edge Productions será distribuida por ITN Studios a finales de este año.
Amber Doig-Thorne, Maria Taylor y Danielle Scott protagonizan esta película de terror, que es posible gracias a que la historia original ha pasado a ser de dominio público.
El trailer tiene algunos fotogramas interesantes, sobretodo por el grado de hemoglobina. La estaremos esperando, solo por la curiosidad.
COMPARTE ESTE ARTICULO! – MIRA ABAJO LOS COMENTARIOS.
ADVERTENCIAS Y REGLAS antes de comentar en BLOGHORROR
• Comentar con respeto y de manera constructiva.
• No se permiten links de otros sitios o referencias a sitios de descarga. 
• Tratar de hablar de la pelicula en cuestión, salvo ocasiones especiales. Nada de interminables debates políticos, religiosos, de genero o sexualidad *
• Imágenes están permitidas, pero siempre con moderación y que no sean demasiado grandes.
• Los comentarios de usuarios nuevos siempre son moderados antes de publicarse.
• Por ultimo, las reseñas y criticas en BLOGHORROR pueden contener humor negro-ácido, que de ninguna forma debe ser tomado en serio! y que tienen como fin el puro entretenimiento satírico.
• Disfrute su estadía 😉
Continue Reading