A small fire in Abbott Elementary's teachers' lounge puts Barbara in the hot seat. Netflix presents a docuseries following players on the PGA Tour and the first in a series of docu-dramatized profiles of African queens. Fox's The Masked Singer introduces a colorful new batch of outrageously costumed quasi-celebrities.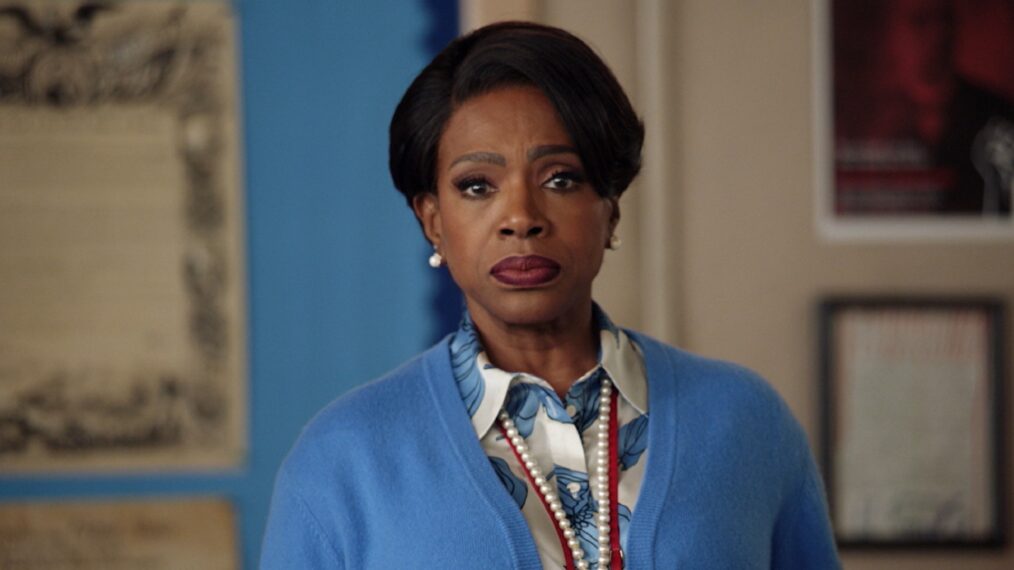 ABC
Abbott Elementary
It's no secret that the Emmy-winning Abbott is creatively on fire, but this week it's literally the case, when Philly firefighters (led by Mike O'Malley as the chief) swarm in to extinguish a small blaze in the teachers' lounge that began with a lighted candle and a shawl, both belonging to Barbara (Sheryl Lee Ralph). A trauma counselor (NCIS: New Orleans' Shalita Grant) is on hand to comfort the kids and staff—minus principal Ava (Janelle James), who characteristically flees the scene in a panic—but it's Barbara's defensively blasé reaction that has everyone worried. Especially Gregory (Tyler James Williams), who steps in during Ava's absence as a very proud "interim principal." Firefighting enthusiast Melissa (Lisa Ann Walter), on the other hand, is just jazzed to have a fire truck to play with.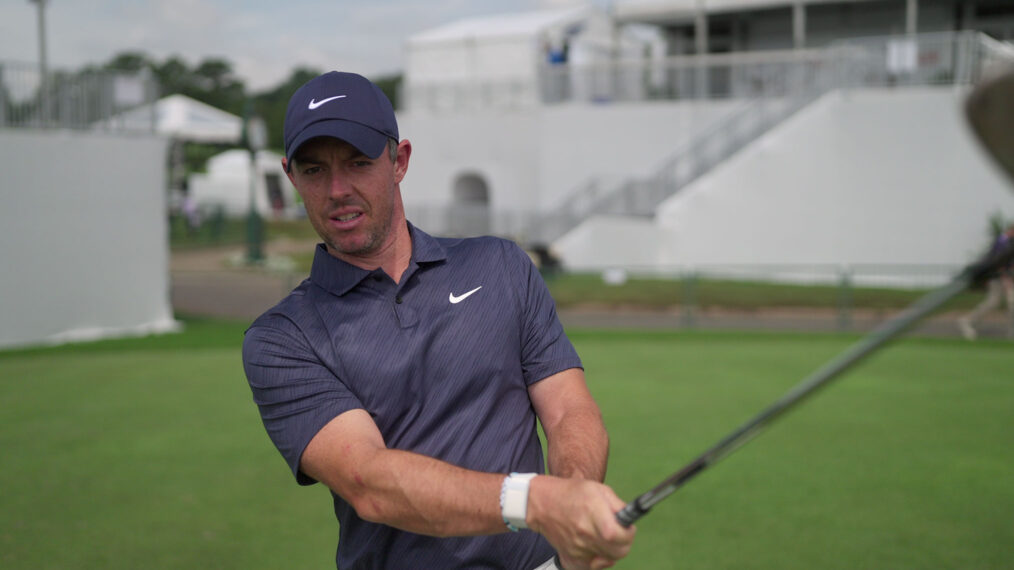 Courtesy of Netflix
Full Swing
From the creators of Formula 1: Drive to Survive and the more recent tennis-focused Break Point, an eight-part docuseries follows a group of pro golfers during the 2021-22 PGA Tour on and off the greens at high-stakes tournaments including the Players, the Masters and the U.S. Open. The personal drama becomes even more heated when competition erupts from outside the PGA, with the upstart and deep-pocketed Saudi-backed LIV Golf league beckoning veteran players to join their rival operation.
Netflix
African Queens: Njinga
Jada Pinkett Smith is executive producer of a four-part docuseries with dramatizations, profiling 17th-century warrior queen Njinga, who earned the respect of European leaders during her reign in Ndongo and Matamba (modern-day Angola). This is the first in a projected series of biographies of female African rulers.
The Masked Singer
What do a Polar Bear, Night Owl and Rock Lobster have in common with a Medusa, Mustang and a Gnome? They're among the new costumes disguising celebrity contestants in the ninth season of the mindless guilty-pleasure singing competition. Nick Cannon returns as host, with Ken Jeong, Jenny McCarthy Wahlberg, Nicole Scherzinger and Robin Thicke as the witless panelists guessing who might be who.
INSIDE WEDNESDAY TV:
The Price Is Right at Night (8/7c, CBS): It's a family affair when kids, parents and grandparents come on down to play for big prizes, including trips to Paris and Jamaica.
Dogs in the Wild (8/7c, PBS): The second episode of the Nature miniseries depicts survival strategies of wild canines, including jackals that leap into the sky and gray foxes that climb trees.
Chicago Med (8/7c, NBC): The hospital is shaken by a relentless storm. On Chicago Fire (9/8c), Firehouse 51 helps Herrmann (David Eigenberg) with a school fundraiser. And the Chicago P.D. (10/9c) team rallies to help Assistant State's Attorney Nina Chapman (Sara Bues) find a drug runner, though a secret from her past could torpedo the hunt and her career.
Live from the Artists Den (9/8c, 6 pm/PT, AXS TV): Classic episodes from the public TV concert series kick off with John Legend's 2016 performance from New York's Riverside Church. Followed by the premiere of Power Hour (10/9c, 7 pm/PT), a weekly talk series about rock music featuring Matt Pinfield, Josh Bernstein and Caity Babs.
Not Dead Yet (9:30/8:30c, ABC): Brittany Snow guests as the ghost of a snotty influencer who once fed Nell's (Gina Rodriguez) insecurities in high school but who might be the catalyst for her to get her life together.
Into the Wild Frontier (10/9c, ISNP): The series that looks at trailblazing legends in the American West sets its sights in the Season 2 premiere on humble and fearless mountain man Kit Carson, whose exploits made him famous.
A Million Little Things (10/9c, ABC): In a lighter-than-the-norm episode, Maggie (Allison Miller) may have cause to worry about the future of her radio show during maternity leave, Rome (Romany Malco) gives his dad a driving test, and Eddie (David Giuntoli) ventures into the dating pool.
Wu-Tang: An American Saga (streaming on Hulu): The docudrama's concluding third season brings the famed rap group to a pivotal moment, where fame and ego threaten to upend their new success.
This In Your Inbox Every Day
Subscribe to our Matt's Worth Watching newsletter: