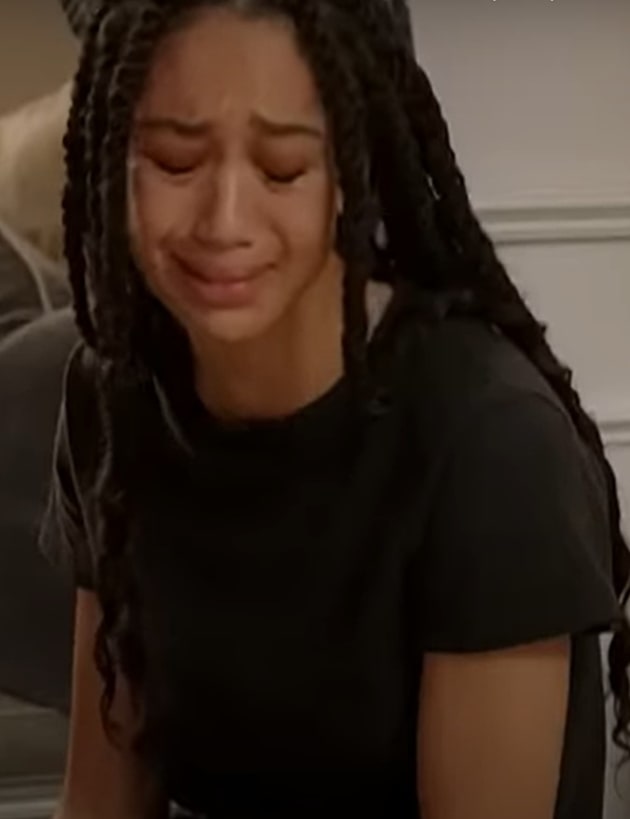 Billy Baker may be gone, but his impact will linger in Beverly Hills and especially South Crenshaw.
Billy may be resting in peace now, but as All American Season 5 Episode 12 showed, everyone else was coping with their grief in their ways.
And, not surprisingly, the one who was having the most trouble dealing was Laura.
That's understandable. Things had been going great for her and Billy. And his death was so unexpected and just so Billy.
The community's coach went back on a bus teetering on the edge of a cliff because he was convinced that Jabari was still on it.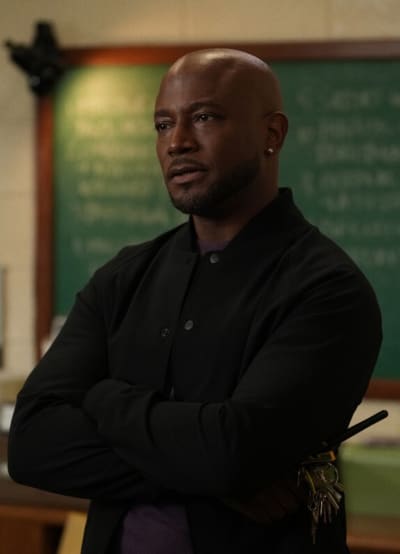 Jabari's alive, and Billy's dead. That's a lot of guilt to heap on a young man just about to graduate from high school, largely thanks to Billy's guidance.
Laura blowing up just because Jabari showed up to pay his respects at the repast certainly didn't help matters on that front.
Laura deserved to be cut a great deal of slack under the circumstances.
It's unrealistic to expect her to be there for anyone other than her kids, considering the shock of Billy's death. That's why everyone was so concerned about her mental health, especially as every little thing that went wrong set her off.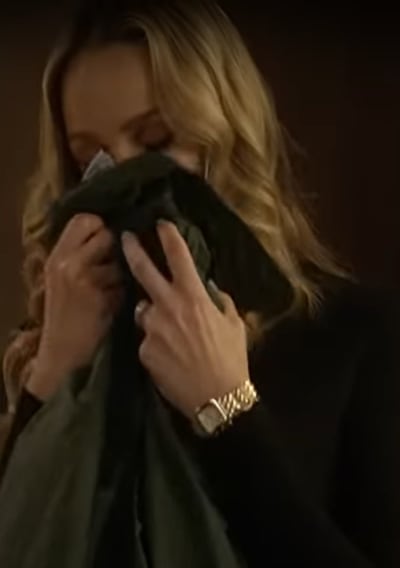 Grandpa Willie was a rock for the family. He put things in perspective when he explained that, the way he saw things, Billy was now reunited with his mother, Mary, Willie's long-lost love.
In the past, G.W. hasn't always positively influenced the Baker family. Maybe the time in Florida away from the ghosts in his old house, where Billy and Laura now live, was just what he needed to get his life back on track.
G.W. also was hurting, as the only person at the funeral who had lost their soulmate and their child, but he was there for first Jordan and then most frequently Laura as she wrestled with her loss.
Also supportive of Laura were her two adult friends, Grace and Denise, and her ever-present assistant Coop, who was doing her best to ensure things were done as Laura wanted.
Spencer took a different approach, shoving down his feelings and keeping busy. He was dealing with his own guilt, as he had declined Billy's call on that last day, forcing Billy to leave that longwinded voicemail that Spencer kept replaying.
Sure, Olivia and Jordan lost their father. But Spencer lost the only father figure he had left since Corey's death. And it was killing him that their relationship had been strained on Billy's final day.
That's likely why he (and Coop) essentially took over the planning of Billy's funeral and repast. He wanted to keep busy so that he didn't have to reflect as much about his loss.
So Dillon, Grace, and Coop needed to be there to say aloud things that Spencer didn't want to think too much about.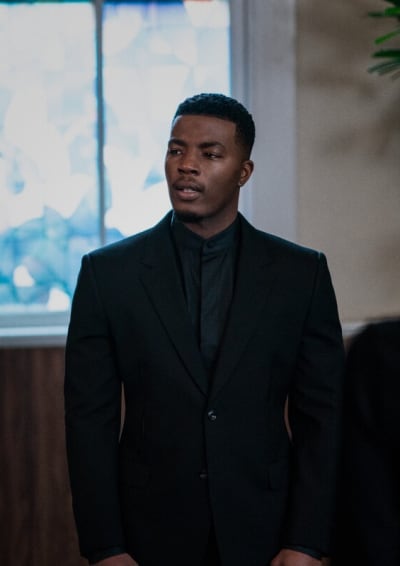 And why wasn't Alicia there to support him? Did she stay away because it was Olivia's father's funeral, and she didn't want to add to the drama? Or are she and Spencer officially done this time?
Simone probably didn't make an appearance for a similar reason. The new girlfriend, Layla, was there supporting Jordan, so Simone being there would have just made things awkward.
Surprisingly, Jordan handled a problematic situation best out of Billy's three survivors. He stepped away to Billy's office for his private time communing with Billy.
He was the first to speak with Jabari to make sure Jabari understood that he wasn't in any way responsible for Billy's death and that Billy would have attempted to rescue any of his players.
He also came up with the idea to celebrate Billy at the field named in his honor so that the Crenshaw community would also have the chance to remember Billy.
His impassioned speech explaining how much South Crenshaw meant to Billy was also a great touch.
Keeping Laura out of the loop, just because he felt he was disobeying her wishes, wasn't a great idea, however. When it got quiet at the Baker mansion, Laura pieced together that something was up, and naturally, Denise and Grace spilled what was going on.
Seeing the community turn out in force to honor Billy was heartwarming. Layla supplying Shawn Stockman, from Billy's favorite group Boyz II Men, really added to the occasion.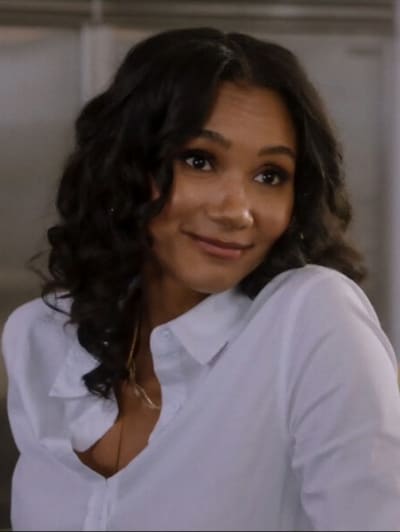 By day's end, Laura, coaxed to the celebration by G.W., was starting to return to something resembling normal for her. She reinforced what Jordan had said to Jabari and encouraged him to make the most of the opportunities that Billy had set up for him.
Then she spoke at the celebration, using Billy's words to give perspective on a somber occasion. The fireworks sent Billy off with a bang.
Olivia is the Baker on edge now. The family wordsmith couldn't string together words to remember Billy.
Then, after blasting J.J. for drinking before the repast (admittedly a no-class move), she was eying the bottle from Billy's desk. After the stress she's been under, her falling off the wagon wouldn't be out of character for her.
To recall Billy one more time, watch All American online.
Do you think Billy received a worthwhile sendoff?
Who will have the most challenging time recovering from Billy's death?
How will his death change the series?
Comment below.
Dale McGarrigle is a staff writer for TV Fanatic. Follow him on Twitter.