Has there ever been confusion on what the word disaster means?
The very sound of the word is horrifying. Even if the internet has watered down the impact the term used to have, there is still a lingering sense of dread associated with the word.
When a disaster occurs, it is impossible to derive anything positive from it, and we believe that to be true, or at least I did.
We will discuss the events of Billions Season 7 Episode 4 in-depth, so if you're yet to get caught up on it, beware of spoilers.
As Prince fielded threats and crises from all corners, a real-world disaster was happening as a hurricane-ravaged a community. In the true fashion associated with the MPC trading floor, they bet on it.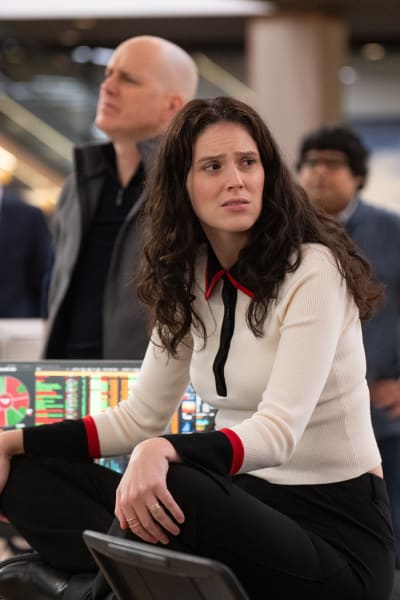 It was wild to think that someone would see something like that unfold on the screen, and instead of sympathizing with the people and communities affected by the tragedy, they made bets.
Even more baffling was that the disaster was another item in the Mike Prince portfolio, and they wished that the hurricane didn't get graded as category five so that they didn't have to pay insurance.
It was irrelevant what category the hurricane was because the effects were real. People had lost properties and lives, god forbid. It made me livid thinking about it.
Of course, it was much more layered than this because after promising war on Billions Season 7 Episode 3, Chuck launched his first offensive, which had Prince scrambling for cover amid many ongoing problems.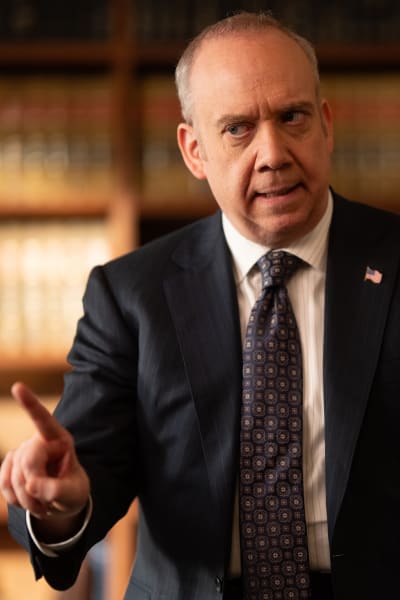 I hold no sympathies for people like Prince, Scooter, Wags, or Axe, but I'll be the first to admit that seeing everything come at Prince from all sides raised some feelings in me. Maybe it's because I can identify with being overwhelmed by life, but in my case, I didn't have billions to cushion me.
At MPC, the war was on between Wendy and Prince, but Prince was still unaware, so it was more like sabotage.
We will use the analogy of people on a boat paddling for dry land, but as everyone works to paddle and remove water from the vessel, someone else is drilling holes.
Wendy began drilling mental holes into Prince to guide him in the wrong direction. She saw the logic in Bradford's words, but his advice was the opposite of what she needed.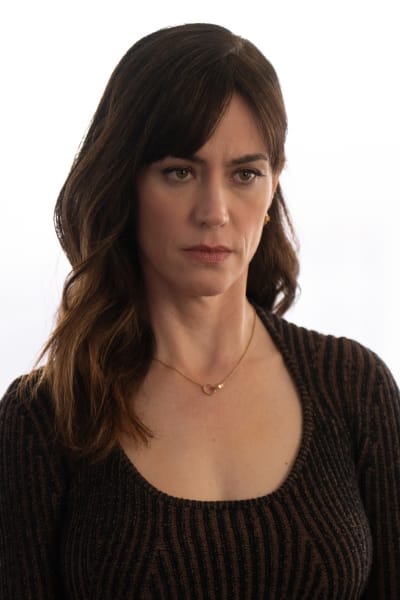 The hour saw Wendy and Bradford head to head where Prince was concerned, and Wendy emerged as a huge Bradford fan. She might even have developed a crush.
War is never won after one battle.
I purposely use the word war here because that is what it feels like. There are so many parallels it's not funny.
Like any war, there must be casualties, and it was something Wendy hadn't considered until Bradford came into the picture. The guy was young, ambitious, and diligent, and if Prince's campaign didn't get him elected, it was over for him.
Doctor Mayer: And yet that's why The Trolley Problem takes up so many class sessions when it's taught at Harvard. We are feeling creatures, even if it often seems as though we are not, so we know we should only divert the runaway trolley if more people will live. And yet we hesitate if we learn too many nice things about any one potential victim, right?
Wendy: So how do I execute what I need to, all the little moves, knowing that I'm going to do real harm to people who've done nothing to earn that fate?
Remember when he first appeared on Billions Season 7 Episode 2 and laid out on Prince why working for an independent candidate was not good for him on any political aisle?
It made Wendy consider the consequences of her actions, and she eventually decided it was worth the pain she would cause. The first casualty was all the traders at MPC who lost the best therapist they had ever had.
Wags launched his trojan by making a decision that could well end Mike's campaign before it began, and man, was that stupid.
Wags nearly betrayed himself in his overzealousness to prove he still had it.
This is already hard. And messy. Don't get yourself fired. We get … none of us can do this alone or on a one-off attempt. It needs to be full-on Murder on the Orient Express or nothing.

Wendy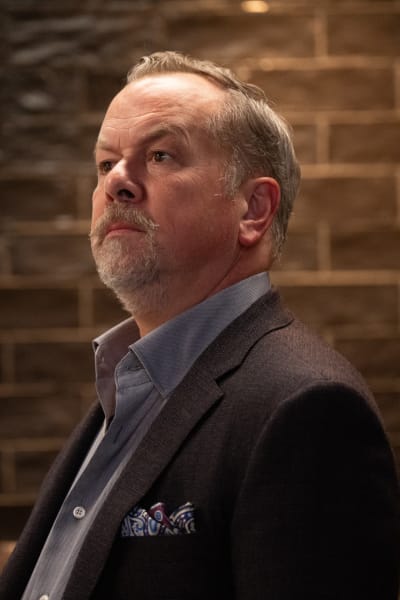 Elsewhere, Carl drew a connection between Prince and some Taiwanese billionaire whose son was an NFT fraudster, and I had to laugh.
NFT bros could bet the souls of their unborn children that there was no way to fake an NFT. The only way an NFT bro gets scammed is by buying the NFT.
Finding this case and connecting it to Prince seemed like a bit of a reach because it would take a lot to prove that Prince and Lu Senior had any shady dealings.
But when you're running for office of one the most powerful political seats in the world, every hill is a mountain. Being associated with a fraudster who skipped town on Prince's private jet was enough to end his ambitions.
One couldn't help but sympathize with Prince because he knew nothing about the jet or whoever was in it.
Chuck Rhoades took a shot and missed, which put Prince on high alert.
His efforts to at least scare Prince into dropping out of the race saw him face to face with his prodigy, and don't you hate when the student becomes too good?
I have an unassailable evidence. A decade of my client and Lu Senior borrowing planes as needed without direct prior contact and Prince's complete phone and e-mail records from the last 48 hours proving that he had no knowledge of the incident before it occurred. All of which we will provide voluntarily, no subpoena necessary. So, what are you offering?

Sacker
Every trick he had, Chuck had taught Sacker. Before he made a move, she knew the move would be. However, times were different now. Chuck was making transparent moves, surprising Sacker.
What you need to know is this — we're not merely watching and waiting to pounce. We're gonna tell you what we're gonna do, and then we're gonna do it. No stealth needed. Especially in this case, because Kang Lou is a fugitive, and he's on your plane instead of in my custody because he's a billionaire's buddy.

Chuck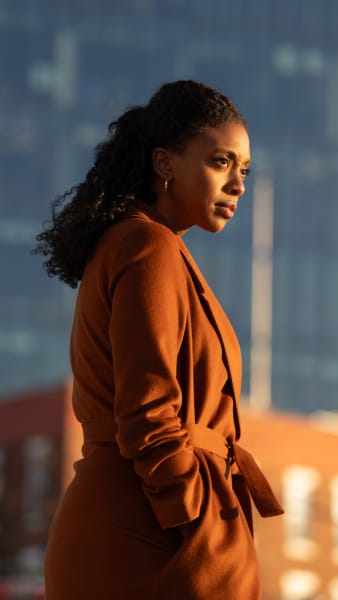 There was no luxury on his part to make hidden moves. He wasn't hiding that he wanted Prince off the presidential ticket, and whatever he would do to make sure that happened should not be kept a secret because that had nearly cost him everything.
Extra Thoughts from the Trading Floor
Did Victor's grandmother die? If yes, did it have anything to do with the bad tech?
I hold enough love for Scooter as he does for smiling or coming to work in sweatpants, but man, I felt his pain when he realized that he wouldn't be achieving his dream.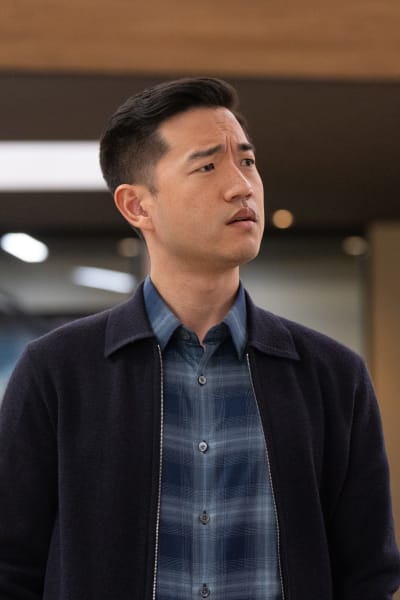 One could hear the happiness in his voice when he talked to his nephew about it. Prince's ambitions had claimed one soul.
It won't take long for Bradford to connect the dots and realize that the boat has holes. He is too smart for that. Wendy might not get away with sabotage for long.
Everything you do now matters in a way it didn't before. There are no casual decisions, and no one borrows your jet. No one drops by your house for dinner without prior approval. No employee makes it look like you're using a loophole to avoid paying out to the victims of a hurricane.

Bradford
What is Taylor working on? Bringing down Prince is a team effort, so I'm excited to see what they're up to.
Billions Season 7 promised a bloodbath, and "Hurricane Rosie" was a proper beginning to this war.
They didn't waste time on anything and went for the kill. That's exciting.
What did you think?
Are you excited to see what line of assault the anti-Prince crowd will take next?
What did you feel watching the episode?
Denis Kimathi is a staff writer for TV Fanatic. He has watched more dramas and comedies than he cares to remember. Catch him on social media obsessing over [excellent] past, current, and upcoming shows or going off about the politics of representation on TV. Follow him on Twitter.