TV host and journalist Elizabeth Chambers has inked a new development deal with ID (Investigation Discovery) in which she'll host and executive produce a series exploring the complexities of toxic and traumatic relationships.
The estranged wife of actor Armie Hammer, Chambers will investigate and shed light on long-held secrets, generational trauma, and deep-rooted psychological issues through interviews and firsthand accounts of survivors. The soon-to-be-named ID series aims to empower victims by having them take control of their own narratives.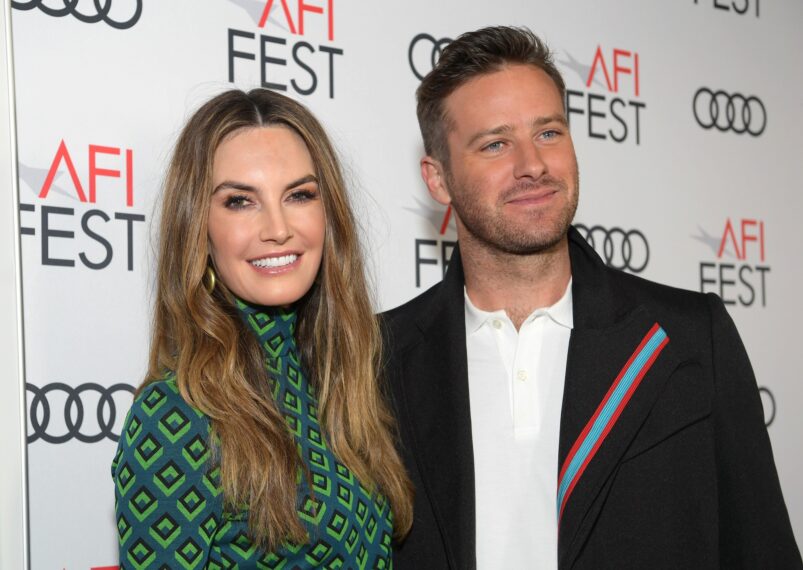 (Credit: Emma McIntyre/Getty Images for AFI)
"We're big admirers of Elizabeth and know that this new series will resonate with our passionate true crime audience," said Jason Sarlanis, President of Turner Networks, ID & HLN, Linear and Streaming. "Elizabeth brings a unique empathy to help elevate victim's voices which perfectly aligns with ID's mission to use its platform to share powerful stories of hope, resilience and survival."
While viewers await a title, they may recognize Chambers from her appearances on shows like Today, The Chew, Entertainment Tonight, Home & Family, and Cupcake Wars to name a few. In recent years, she's made headlines due to her entanglement with Hammer who was accused of sexual assault by multiple women.
Chambers spoke out about the predicament following the release of Discovery+'s House of Hammer docuseries, stating in an interview with E!, "I did not plan on seeing it… But I did drop the kids off at school one day and came home and watched it with my support system around me. It was obviously heartbreaking on so many levels and very painful."
While Chambers separated from Hammer in 2020, the pair's divorce proceedings are still ongoing and haven't been finalized.
As for ID, the channel has been a leader in true crime content for 15 years, presenting gripping specials, documentaries, and series all in service of supporting victims' stories. Stay tuned for more information on the forthcoming project from Chambers as it takes shape at ID.