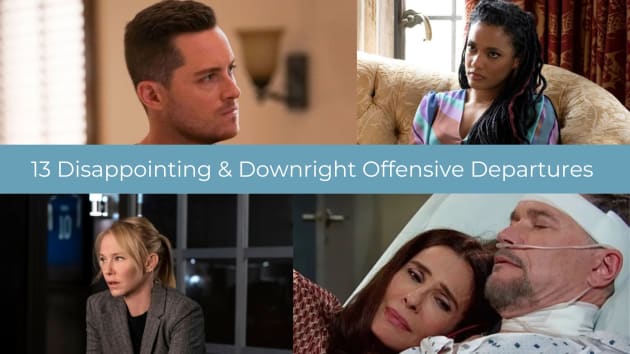 If you needed proof that Troy Otto cheated death on Fear the Walking Dead Season 3, we finally have it.
AMC has shared a teaser trailer for the final six episodes of Fear the Walking Dead Season 8, and Daniel Sharman is well and truly back.
Madison (Kim Dickens) seemingly killed Troy several years ago with a devastating blow to the head from her hammer.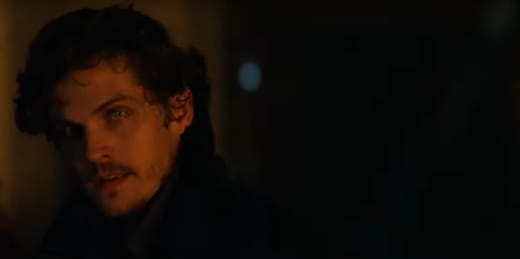 Fear the Walking Dead Season 8 Episode 6 teased someone coming after Madison and her people after listening to her calls as the leader of PADRE.
Troy seems to have revenge on the mind as he tells Madison that she took everything from him and is seemingly in control of an army of walkers.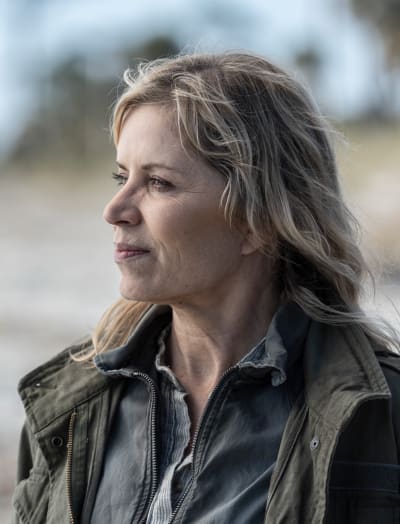 Revenge will surely be on his mind because it's no coincidence that the rest of his family were killed shortly after she started living at his family farm with her kids.
Troy will probably be able to update us on Alicia after her supposed death on Fear the Walking Dead Season 7.
Troy had prosthetic Alicia's arm when he resurfaced on the recent midseason finale.
He was also in possession of the hammer, so we're sure he will try to return the favor when Madison least expects it.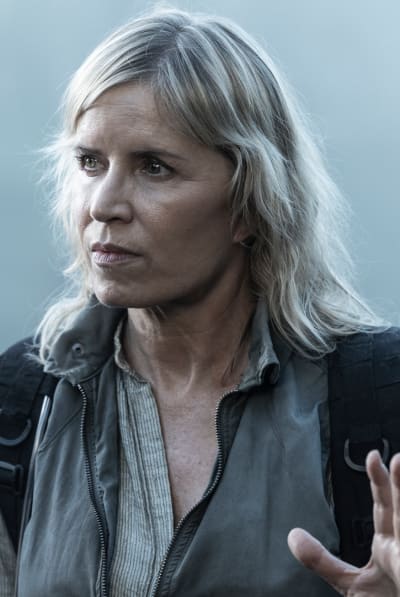 If you watch Fear the Walking Dead online, you know Madison has been trying to lead the charge of a rebuilt P.A.D.R.E, but with limited resources, it'll prove to be a challenge.
She intends to reunite all of the displaced children with their parents. We're sure that will be easier said than done.
Communication isn't straightforward when the world has imploded.
Madison will get an assist from her former allies, including Strand, as Colman Domingo makes his first appearance in the final season.
Will he still be on his mission to redeem himself after his dictatorship came to a fiery conclusion at his tower on Fear the Walking Dead Season 7?
We don't know, but having him and Madison back together on-screen will surely be nostalgic for fans.
Lennie James' tenure as Morgan Jones wrapped up earlier this year, so it seems like Madison and some other OGs will be steering this ship into the final-ever episode.
Check out the promo below.
What are your thoughts on the big returns?
Are you excited?
Fear the Walking Dead returns on Sunday, October 22, at 9 p.m. on AMC and AMC+.
Paul Dailly is the Associate Editor for TV Fanatic. Follow him on Twitter.