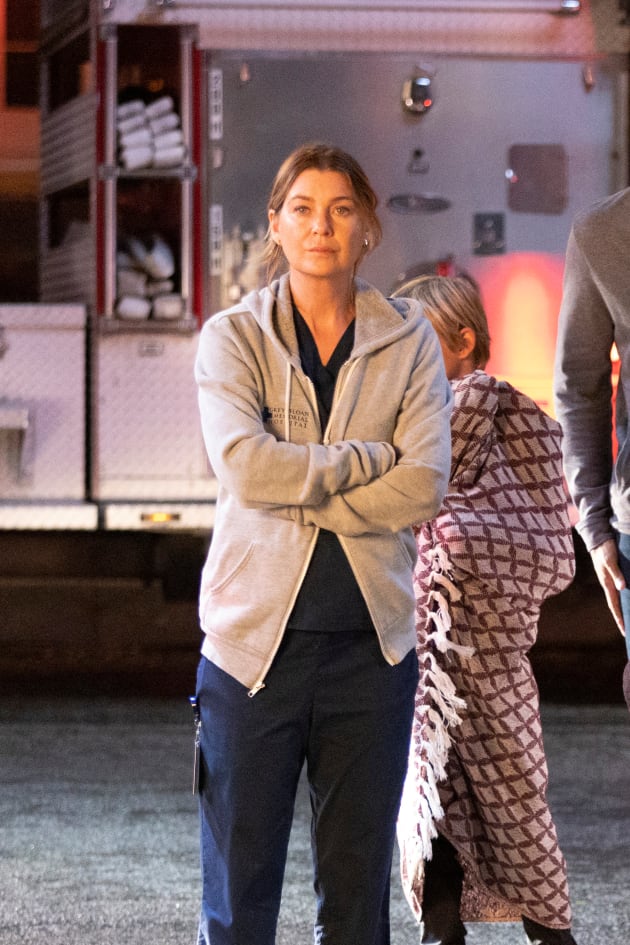 It's hard to believe, but Meredith Grey is saying goodbye to Seattle.
ABC shared some photos of Grey's Anatomy Season 19 Episode 7, and it looks like a celebratory affair.
If you watch Grey's Anatomy online, you know Meredith was preparing to move her life to Boston.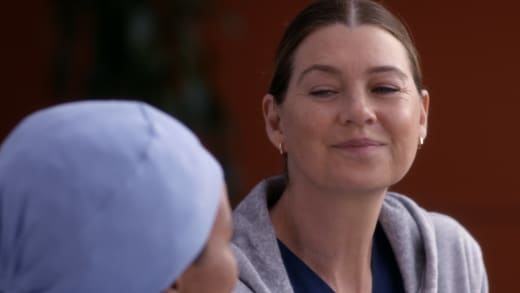 After so much she went through in Seattle, she was ready for change, and it's still unclear whether her new love interest will follow her on this new journey.
What is clear is that Meredith impacted the lives of many of the people on the show, which is likely why everyone is raising a glass to Meredith in the photos.
In the press release for the episode, ABC promises "as one chapter closes, a new one opens."
The series has embraced change this season by bringing in a new group of interns.
"It's Meredith's last day at Grey Sloan Memorial and the doctors plan a goodbye surprise, while Nick confronts her about the future of their relationship," the logline reads.
"Elsewhere, the interns compete to scrub in on Maggie and Winston's groundbreaking partial heart transplant procedure, and Richard asks Teddy an important question."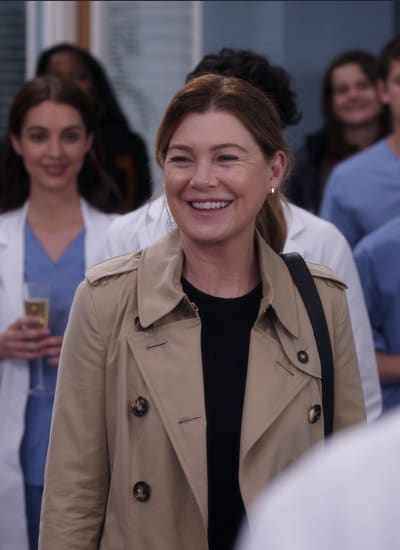 It sounds like a big episode for a midseason premiere.
As previously reported, Pompeo dropped down to recurring status for Grey's Anatomy Season 19.
Despite Meredith's imminent departure, it has already been confirmed that she will appear on the season finale, which may or may not be the series finale.
The series remains a draw for ABC, but the network will want to find out how the show holds up without its leading lady before making any decisions about the future.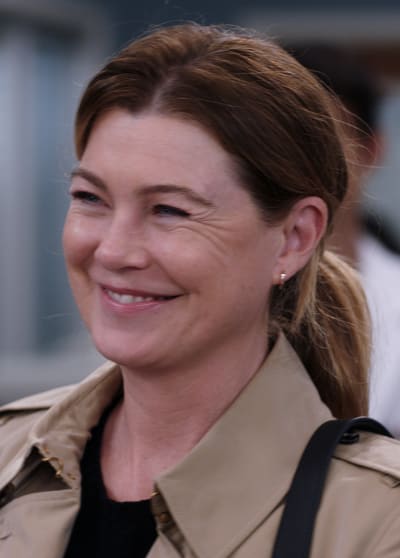 Pompeo thanked fans for the support in November as she moves on to the next chapter in her career.
"I am eternally grateful and humbled by the love and support you have all shown me, Meredith GREY and the show for 19 seasons!" Pompeo wrote on Instagram.
"Through it all….none of it …would have been possible without the best fans in the world. You all are RIDERS and you all have made the ride so fun and ICONIC!!" the star, who has been on the show since the beginning, wrote.
"I love you madly and appreciate you right back," Pompeo wrote.
"This isn't your first time on the rollercoaster… you know the show must go on and I'll definitely be back to visit."
Paul Dailly is the Associate Editor for TV Fanatic. Follow him on Twitter.