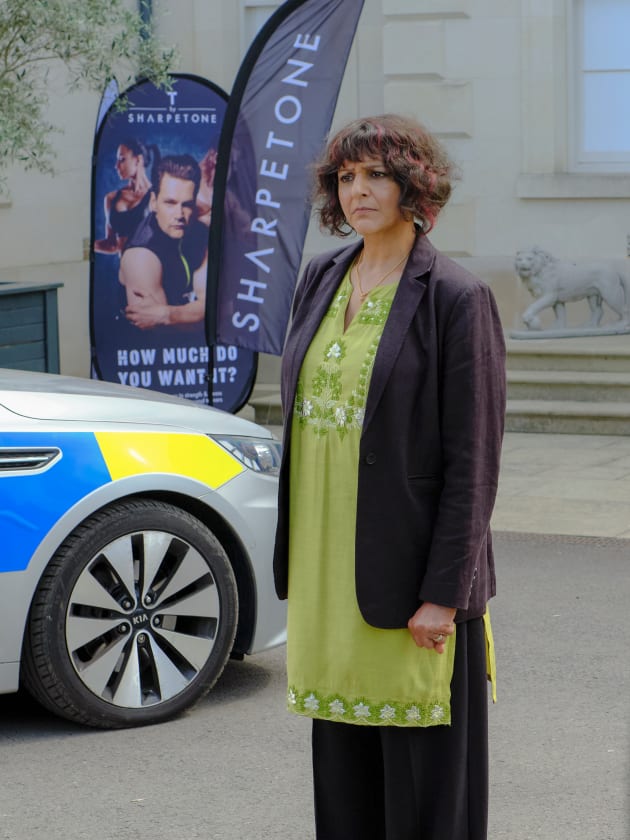 Acorn TV has been killing it with its mystery dramas filmed across the pond, and its latest looks like another murder-filled winner.
The streaming service has shared a promo of the series premiere of Mrs Sidhu Investigates, and let's say we're hungry for more.
Mrs. Sidhu Investigates stars Meera Syal (The Kumars at No. 42, Yesterday, Anita and Me), Gurjeet Singh (Ackley Bridge), Craig Parkinson (Line of Duty, Grace), and Naana Agyei-Ampadu (Death in Paradise).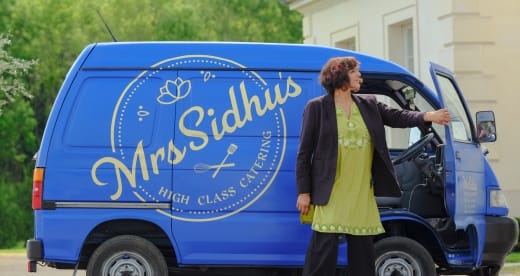 Mrs Sidhu Investigates follows Mrs. Sidhu (Syal), a high-end caterer with a taste for crime who solves murders and other ghastly crimes amongst the affluent residents of Berkshire.
A lifetime of being an "Indian Aunty," invisible to the elite, has sharpened her skills as an investigator: an instinct for truth, a warmth with people and a persistent sense of nosiness.
Recently widowed, Mrs. Sidhu juggles her new catering business with wrangling her wayward son, Tez (Singh), all while serving up justice to those who believe they are above the law.
Her forays into crime see her form an unofficial partnership with the world-weary DCI Burton (Parkinson), who reluctantly accepts that together, they're an unbeatable crime-fighting duo, much to the bemusement of his partner, DS Mint (Agyei-Ampadu).
Mrs Sidhu Investigates is created and written by Suk Pannu, with Vivienne Harvey also writing two episodes and Meera Syal providing additional material.
The series is directed by Steve Barron (Episodes one and two) and Ben Kellett (Episodes three and four).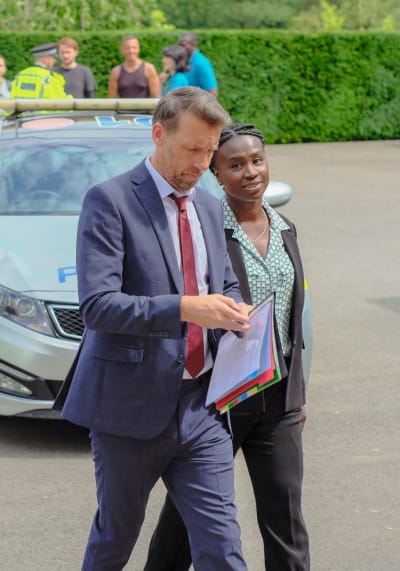 Jane Wallbank serves as producer. Executive producers include Catherine Mackin and Bea Tammer of Acorn Media Enterprises; Jane Wallbank, Alison Owen, Debra Hayward, and Alison Carpenter for Monumental Television; Gordon Kennedy for Absolutely Productions; and Steve Barron. Meera Syal and Suk Pannu are also executive producers.
Mrs Sidhu Investigates joins a riveting line-up of original series on Acorn TV when it premieres on Monday, September 18, 2023.
Here's the official description for the premiere.
Mrs. Sidhu's first day catering for Sharpetone, a high-end health club, takes a turn of the unexpected when two bodies are found dead in the spa.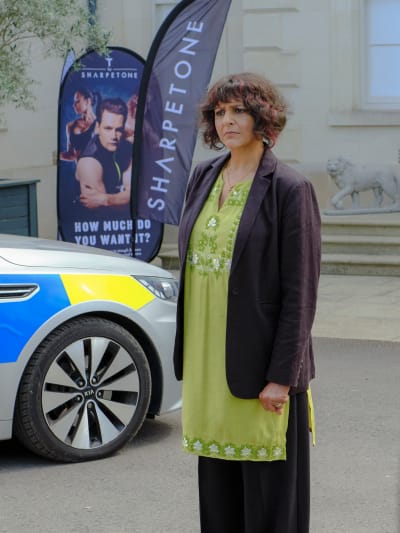 Despite her knack for solving mysteries, Mrs. Sidhu tries her best to stay out of it. But when her niece, Rani, becomes the police's number one suspect, Mrs. Sidhu takes it upon herself to start her own investigation and prove them wrong.
This brings her into conflict with the Chief Detective on the case, Inspector Burton, who has no patience for her theories. Her investigation leads to uncovering business secrets, feuds between colleagues, and well-hidden love affairs.
Check out the TV clip below.
Paul Dailly is the Associate Editor for TV Fanatic. Follow him on Twitter.