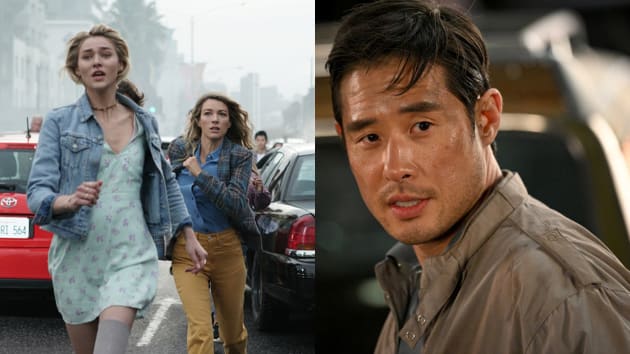 What is Mr. Anderson's deal?
That question shone through the entirety of School Spirits Season 1 Episode 4 as he continued to be in the frame for Maddie's death, or at the very least, her disappearance.
The series has done very well at showcasing that the teacher is harboring many secrets.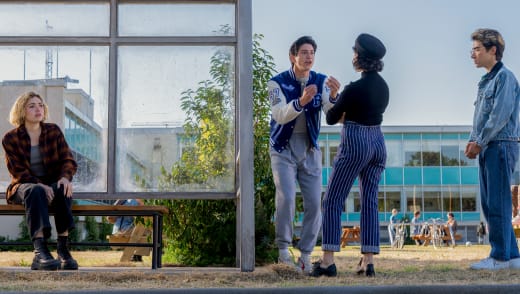 Maddie losing parts of her memory before her death is not helping matters here, but at least she managed to play a role in his undoing.
Perhaps Mr. Alexander didn't want to involve the police about the part of Maddie's cell phone because he was worried the police would dig and uncover his dodgy dealings.
No matter how much Mr. Anderson tries to act friendly, there's so much we don't know about this man, and he's becoming a bit of a red flag.
Giving Maddie his number was innocent enough because, on the surface, it seemed like he wanted to help her through any of the situations she found herself in as a result of her mother's addiction to alcohol.
I've been here for 60 years, 60 graduations. I've watched class after class hug and cry and throw their stupid little cardboard caps in the air and go. I made my peace with it because nothing changes. But now… I know I'm not always a joiner, but I gotta get out of here. I'm willing to try anything. So whatever you did to help Janet, I want in.

Rhonda
But knowing that he swindled the school out of $40,000, hid it in plain sight, and was communicating with another student, is a significant cause for concern.
Knowing that he spent his life in his car certainly makes you wonder about his finances, but I'm not sure making an opening in his classroom to hide the money was the best course of action.
It was easy enough for Maddie and Simon to uncover, so what would have been his excuse if someone cleaning the classroom found it?
Now we know why he wanted the police and the sniffer dog out of his classroom. The pieces are beginning to come together, and maybe it's too easy to blame everything on Mr. Alexander.
Is it possible that Claire realized what he did about the costumes and told him to confess or, at the least, pay some of the money to a good cause?
Claire is one of the most enigmatic characters because it seems like she's far more involved in what's going on at the school than we've been led to believe.
I suspect we're in for a Claire-centric hour that delves into her relationships with the key players.
Simon being hauled in for questioning was no surprise. If Mr. Anderson has taught us anything, he can talk himself out of the most challenging situations.
Check his call log. We need to know who Anderson called that night.

Maddie
It also seems like the police think it's easier to perpetuate the narrative that Maddie skipped town because it would be easier for them to allocate their resources elsewhere.
Bringing Simon in for questioning was a tactic to fuel that narrative, but I'm so thankful that Maddie and Simon worked together to expose everything there was to know.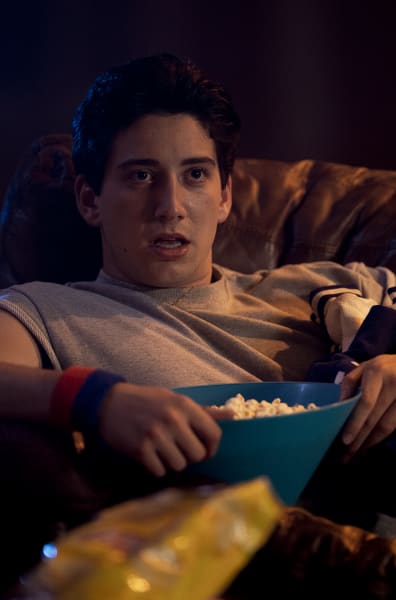 Simon's delivery of the evidence to the principal in full view of other teachers and — gasp — Mr. Alexander was flawlessly executed.
Simon will fight for the truth, even if people think badly of him in the process, and I dare say that there will be more of an investigation into what really happened to Maddie now that a teacher has been arrested.
Simon has been spreading himself too thin in his attempt to help Maddie because his other relationships are falling by the wayside.
It was only natural that Nicole would feel like he abandoned her because, when you look at the situation, he has.
But there's no way he could tell Nicole the truth about communicating with Maddie's spirit because it's not something many people would believe.
It must be hard for Simon to communicate with Nicole because he knows their friend is dead because he has proof, while Nicole is more adamant about proving she merely skipped town.
Simon: What's going on with you and Xavier? Yesterday you were ready to put his head on a stick. Now you guys are what, texting buddies?
Nicole: I… I don't know, Simon, maybe it's about you ghosting me ever since Maddie went missing instead of helping me find her. I mean, seriously, where were you last night? I texted you, like, ten times.
Simon: OK, look. The reason I… This is gonna sound sort of crazy. I've been talking to her, Nicole.
Nicole: Of course you have. So have I. I mean, not, like, out loud, because she's not really gone.
It makes me wonder whether there will be a point the other students begin seeing the spirits in the school.
I doubt Maddie and Simon's connection is an anomaly, but it was fascinating watching Rhonda and Wally's reaction to them talking.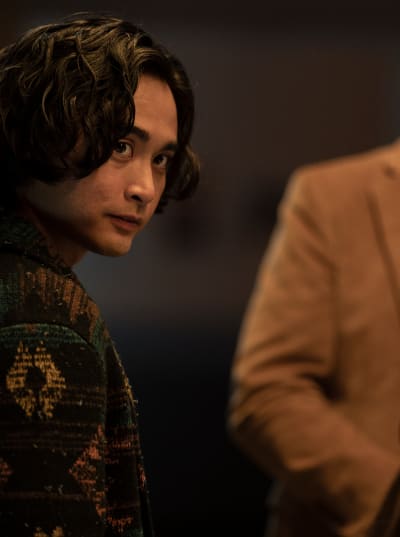 Rhonda and Wally have been caught up in this afterlife for a long time, so of course, they would be interested in anything they could do to communicate with the living.
Maddie offering to send a note from Charley was cute because Charley has spent so many years thinking about what would happen if things played out differently and he didn't die at the school.
Can you imagine seeing the person you love every day and being unable to communicate with them? It must be torture.
I'm also invested in Rhonda's plight to find a way to move on from the school.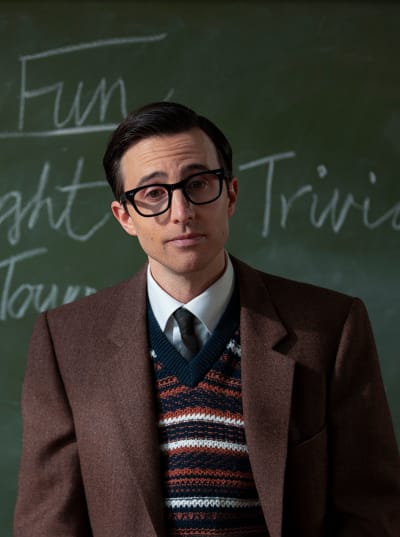 Rhonda has been cold as ice, but it's hard to blame her. Her life was robbed, and she hasn't been able to move on.
She was vocal about watching students graduate and leave the school to begin their lives while she's permanently trapped.
Wally: Well, one time I saw Mr. Anderson misspell the word "fundraiser" on a Boosters Club poster, and I… he forgot the D. I feel like that's pretty suspicious coming from an English teacher.
Rhonda: Wally, I'm pretty sure that was a pun.
I don't know if there's a way to send the people elsewhere, but knowing that one dead student has moved on is encouraging.
"Ghoul Intentions" was a significant quality improvement from the first three episodes.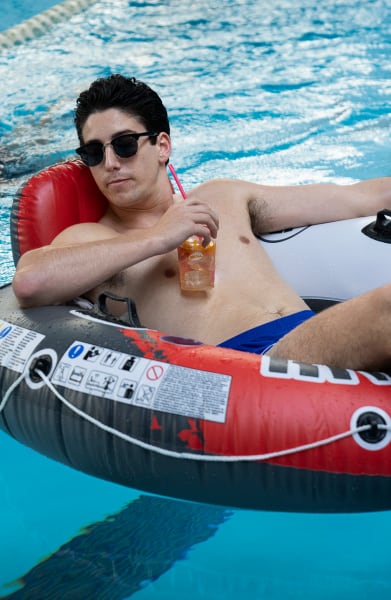 The mystery is intensifying, and the characters are being fleshed out, helping to deliver a compelling teen drama.
What are your theories about Mr. Alexander?
Do you think he's innocent in Maddie's death, or do you think there's more going on than we're privy to?
What's your take on him calling Claire?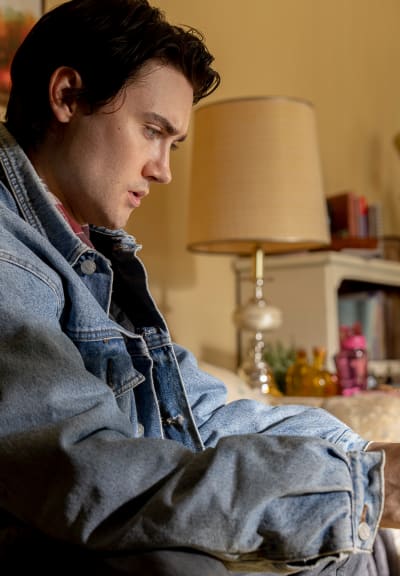 Hit the comments.
New episodes of School Spirits air Thursdays on Paramount+.
Paul Dailly is the Associate Editor for TV Fanatic. Follow him on Twitter.