HBO
Somebody Somewhere
SUNDAY: Rounding out a night of excellence on HBO (following Succession and Barry), Bridget Everett's acclaimed comedy is one of those shows that can make you laugh till you cry—and vice versa. Everett is Sam, still adjusting in Season 2 to the Kansas family with whom she has reunited after the crushing loss of her sister. She finds solace with a chosen family of outsiders including her offbeat new bestie Joel (Jeff Hiller), who urges her to keep singing. But at some point she'll need to mend fences with her disapproving sister, Trisha (Mary Catherine Garrison).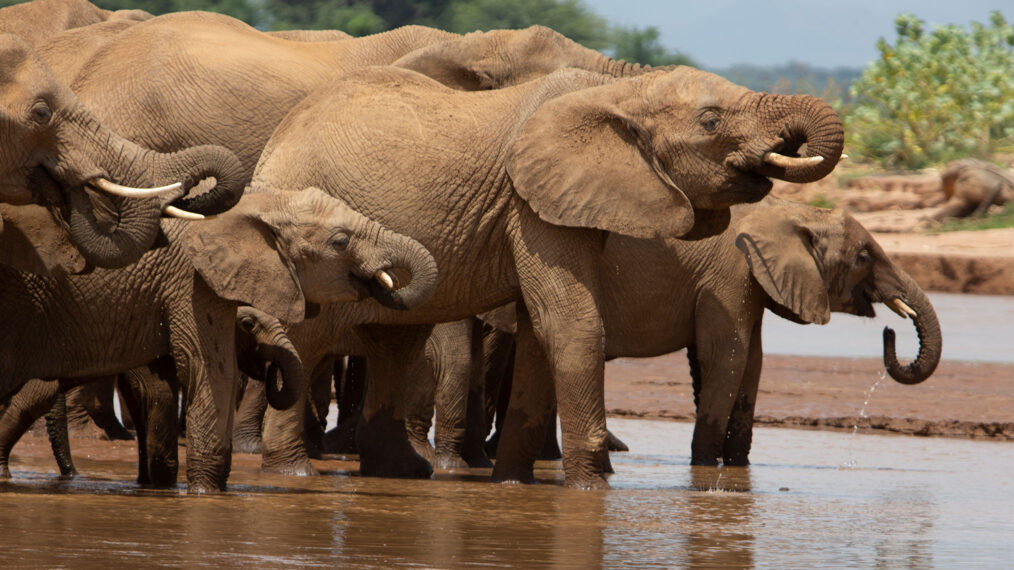 AMC
Chasing the Rains
SATURDAY: Those thirsty for Earth Day programming will want to check out this three-part nature docuseries—a fourth "Making of" hour exclusively streams on AMC+—about animals seeking the basic sustenance of water amid a drought in Kenya, one of the worst in 20 years. In parallel narratives, the series (narrated by Bridgerton's Adjoa Andoh) follows an elephant family, a wild dog matriarch with five new puppies and a cheetah mother with four cubs as they fight off predators while searching for elusive sources of water between rainfalls.
Carl Ward Photography
Path of the Panther
SATURDAY: Leonardo DiCaprio is an executive producer of a nature documentary telling the dramatic story of "Babs," the first female panther known to have prowled Florida's northern Everglades in 43 years. Photographer Carlton Ward Jr. is among those following Babs' path as citizens work together to track and protect the endangered species.
From
SUNDAY: The second season of the supernatural thriller welcomes (if that's the word) a bus full of newcomers to the town of no escape. But local sheriff Boyd Stevens (Harold Perrineau) isn't there to greet the arrivals, as he's still trapped in a strange and terrifying prison. Followed by the premiere of a four-part journey into real-life horror in the docuseries Amityville: An Origin Story (10/9c), featuring first-hand accounts of the frights that befell George and Kathy Lutz in 1975 when they moved into a dream home that turned out to be a nightmare, forcing them to flee after only 28 days.
Zack Dougan/NBC
Magnum P.I.
SUNDAY: The sun-drenched procedural reaches its explosive midseason finale with the heroes in peril after an armed hit team attacks Robin's Nest, where lovebird private eyes Magnum (Jay Hernandez) and Higgins (Perdita Weeks) reside. Caught in the crossfire: T.C. (Stephen Hill) and Rick (Zachary Knighton), who's critically wounded.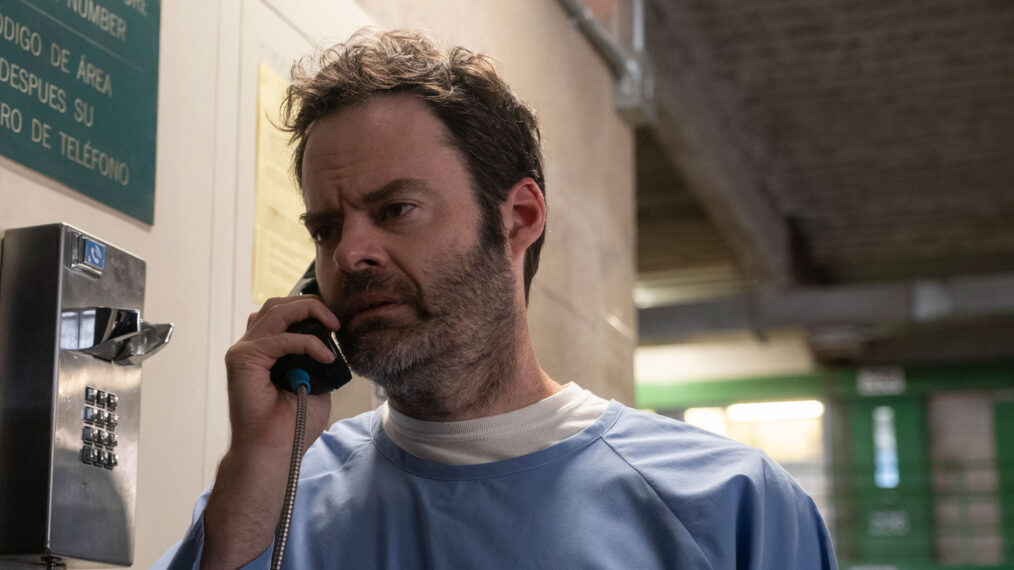 HBO
Barry
SUNDAY: Everyone's turning on everyone in another riveting chapter of the Emmy-winning dark farce, with Noho Hank (Anthony Corrigan) plotting against the incarcerated Barry (Bill Hader), who's upset to learn that his mentor Gene Cousineau (Henry Winkler) appropriated his story for his own selfish purposes. At least Sally (Sarah Goldberg) may have found her true calling: stepping into Gene's shoes as an uncompromising acting coach. It would be funny if it weren't all so brutal.
Kailey Schwerman/SHOWTIME.
Yellowjackets
SUNDAY: Six Feet Under's Lauren Ambrose makes her first sustained appearance as the adult Van, who's suspicious about Taissa's (Tawny Cypress) reappearance in her life. Though given all of the VHS movies in her midst, it's clear Van hasn't completely abandoned the past. In the present, Shauna (Melanie Lynskey) tries to pull a fast one on the nosy cops on her trail, while in the past, a very pregnant teen Shauna (Sophie Nélisse) is losing her cool: "Having a bunch of psychos praying for me in some f—ing tree cult isn't making my life any easier!" Do tell.
INSIDE WEEKEND TV:
This In Your Inbox Every Day
Subscribe to our Matt's Worth Watching newsletter: