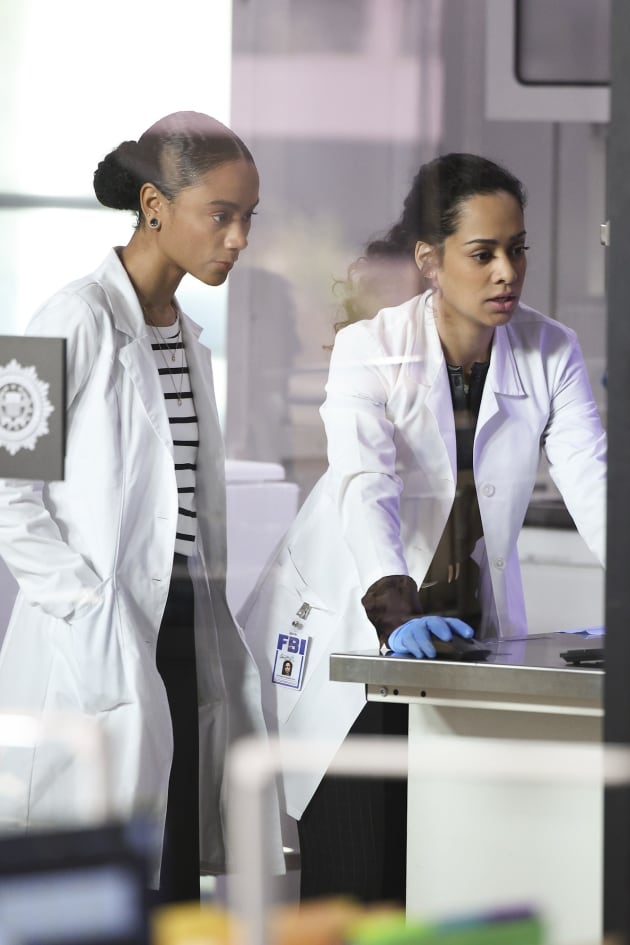 Ready for another crossover event?
On The Rookie Season 1 Episode 21, Nolan and Nyla are investigating a murder case when they stumble onto something even bigger. They come across several severed limbs strewn all over the city.
Their investigations lead them even further when they discover that it doesn't end in one city or state, with matching limbs found over state lines.
The case goes beyond their jurisdiction and gets kicked up to the FBI.
On The Rookie: Feds Season 1 Episode 21, Garza's team is assigned the case, and they have to figure out who is committing these murders and capture them before they commit even more.
TV Fanatic has scored an exclusive clip from the episode that shows the team discussing the case's particulars in their war room.
John Nolan from The LAPD is liaising with them because he was part of the initial investigation.
He reveals that while investigating one murder, they found a limb belonging to a Black female victim, which didn't match their case. Upon further investigation, the limb matches another found in Arizona.
The case becomes even more complicated upon further inspection of the limb.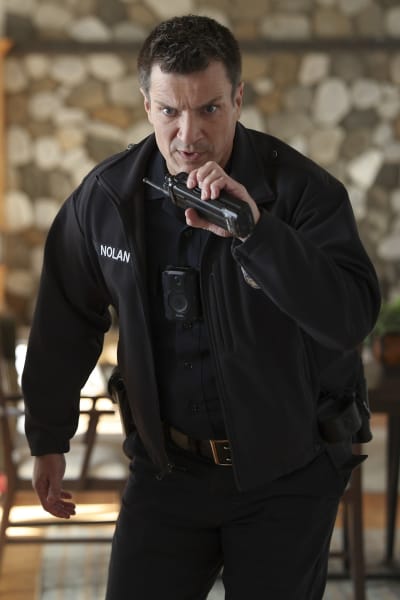 The cuts appear as clean as if made by something other than a blade or torch.
Antoinette reveals that it must have been made by a water cutter which is a very powerful machine that cuts through items using fast water streams.
This discovery helps narrow the potential list of suspects because few people can handle such a machine.
The team begins to brainstorm potential suspects and their motives.
The first suspect is John Nolan!
Per their analysis, John has the ability and expertise to use such a machine because of his background in construction.
They, however, pass the idea as a joke because, come on, Nolan? He also denies it.
Antoinette reveals that DNA analysis is in progress to try and identify the victim, but some personal inspection will be needed. Elena offers to help.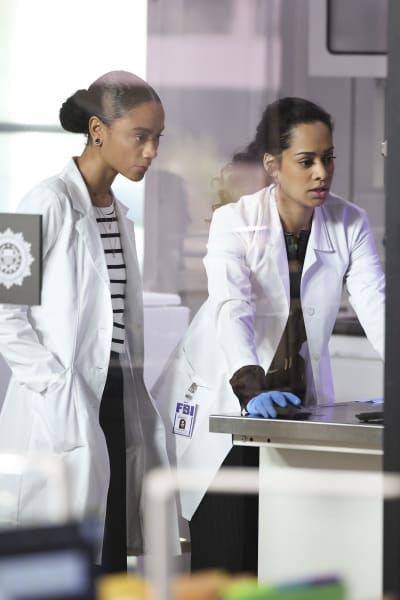 Super profiler Laura gets her two cents about the killer's motive. They eliminate racial or gender-based motives since all the victims are spread across races and genders.
They consider that the murders might have been crimes of opportunity.
It is a race against time to try and find the murderer before he claims another victim. Garza calls on them to bring their A-game.
Based on spoilers for The Rookie Season 1 Episode 21, Elena and Antoniette make a forensic breakthrough that helps in the case.
Laura also puts her best foot forward, and their efforts are able to disrupt the killer. Little does she know that she'll be putting herself in danger.
Annoyed by their prowess, the killer singles out Laura and kidnaps her. It becomes another race against time for the cops and feds to try and save one of their own.
Check out the clip above.
You can watch The Rookie and The Rookie Feds online via TV Fanatic any time.
Denis Kimathi is a staff writer for TV Fanatic. He has watched more dramas and comedies than he cares to remember. Catch him on social media obsessing over [excellent] past, current, and upcoming shows or going off about the politics of representation on TV. Follow him on Twitter.