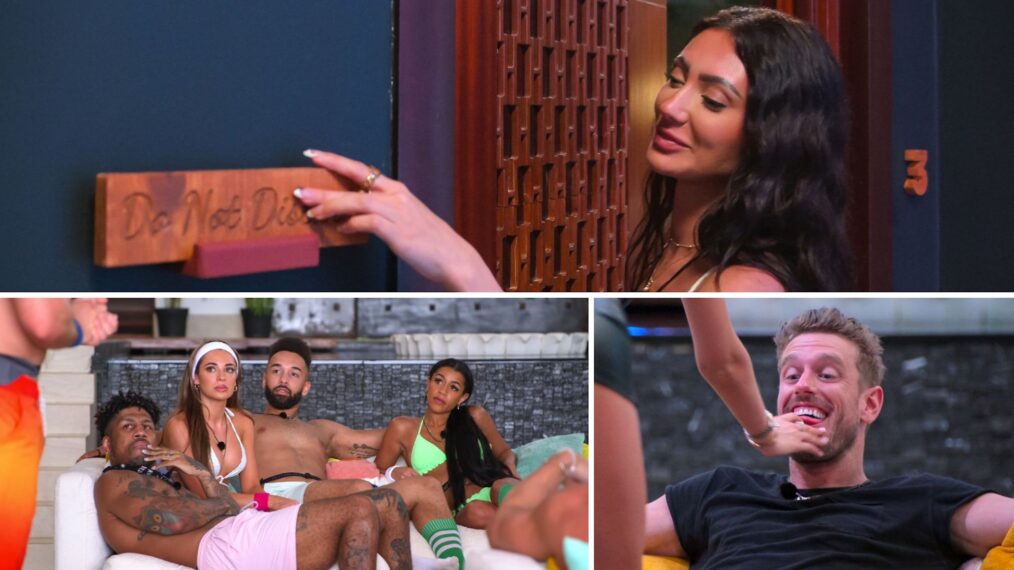 Netflix reality stars come together for the streamer's newest reality dating show Perfect Match. The series drops its first batch of episodes on Valentine's Day, bringing together the most "famously single" stars of Netflix's unscripted series — such as Love Is Blind, The Ultimatum, Too Hot to Handle, The Mole, and more — to a tropical paradise in an attempt to find love. Among the cast of familiar faces are people like Bartise Bowden from Love Is Blind: After the Altar.
As they compete to form relationships, the most compatible couples will play matchmaker, breaking up other couples and sending them on dates with brand-new singles they'll invite to the villa. Will they create better matches, or will they create chaos?
In Netflix's latest over-the-top journey of strategy and dating hosted by Nick Lachey, only one couple will be crowned the Perfect Match. And this time, all of the gimmicks of their previous shows are gone. This is all about connecting no holds barred.
The cast has dating show "villains," reality competition winners, and TV personalities who have stirred up controversies. Will this new attempt at finding love and success on a Netflix show work out for them this time? Viewers will find out as the series unfolds.
Perfect Match batch one consists of Episodes 1-4, with four more episodes dropping weekly on February 21 and February 28. Each episode clocks in around 1 hour long. The series is executive produced by Chris Coelen, Eric Detwiler, Sarah Dillistone, Sharyn Mills, and Heather Crowe of Kinetic Content.
Scroll down to the gallery below to refresh your memory on how you know these stars. Plus, find out why they're dipping their toes back into the reality TV pool.
Perfect Match, Tuesdays, Netflix