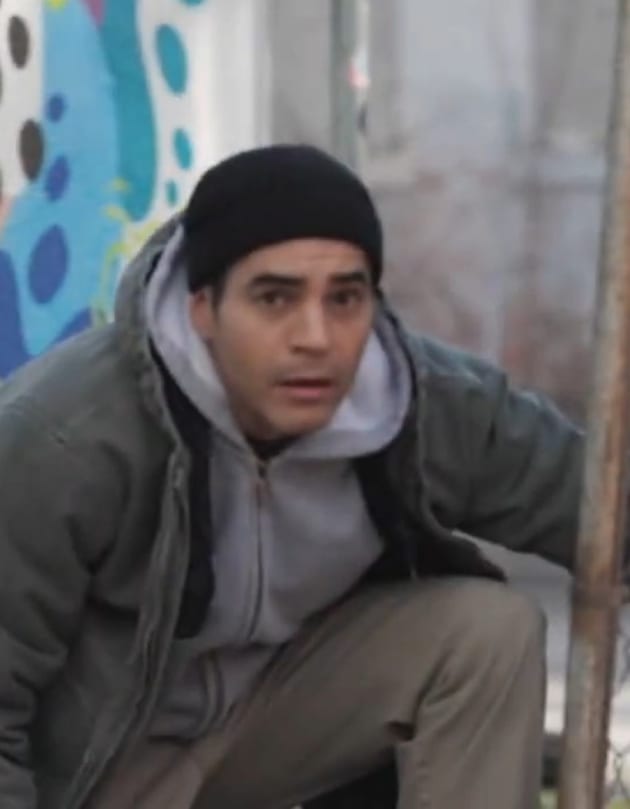 It's hard going undercover. You leave those you love and become attached to those on your assignment.
Will went undercover as Bill Black on Will Trent Season 1 Episode 11 and wasn't in as big of a rush to return home as Faith and Amanda wanted.
The Macon, GA, director needed the GBI's assistance in capturing a drug lord like CK.
Macon doesn't have the resources to fight a drug lord like CK. It's humbling, and it's why I came to you for help.

Macon Director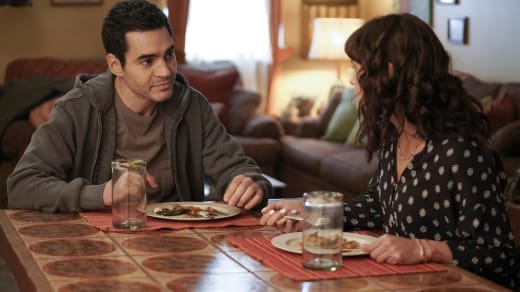 After Will had been undercover for 30 days, Amanda and Faith wanted him back, not realizing how attached he had become to his partner Dante and Dante's cousin, Rosa.
Faith: You've really bonded with the community, huh?
Will: That's the job. I've been going undercover since I was a kid in foster care. They drop you off at some new scary place, and you mimic folks around you to survive. Sometimes, you find a friend.
Going undercover is rough, as seen on several shows, including Cordell and Micki on Walker and Detective Stabler on Law & Order: Organized Crime.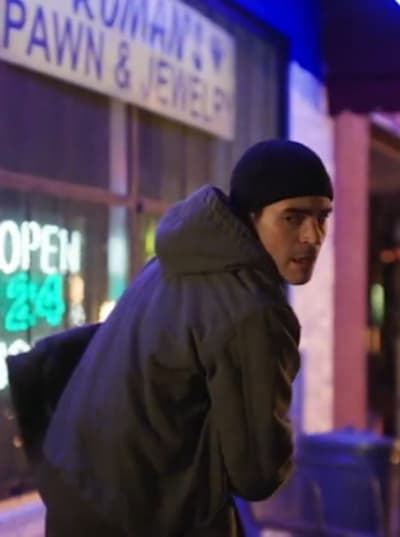 You often almost form a new family, which is dangerous when you don't know their secret identities since you must stick to the cover story and not reveal too much.
Dante and Bill Black's brotherhood reminded me of Det. Stabler and Det. Frank Donnelly. One was dirty, but they were fun together, and it seemed like Dante cared about Bill.
Bill felt attracted to Rosa, similar to how Cordell was smitten with Twla Jean while undercover as Duke.
While you're playing a part and far from home, it's easy to fall for a kind woman while trying to survive.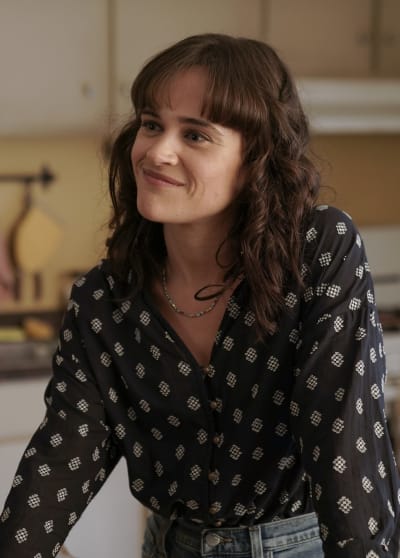 "Bill Black" almost seemed like an AU episode since Will had such a different personality.
He tried to keep some of his distinct traits similar, such as being an orphan, since Rosa was attracted to that.
Will has always felt like an outcast since he was in foster care, so it felt good to him that this community valued Bill Black, even if Bill was a reformed criminal.
He wanted to prove that they could trust him, so he didn't want to snitch on anything about the shooting.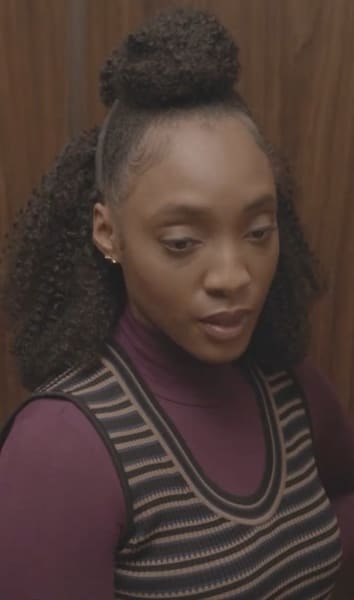 Seeing Faith act as Will's corrections officer was hilarious. While Faith was loyal to her partner, she also got to let off some much-needed steam finally.
Bill Black: I want to know who shot my damn neighbor. Do your damn job!
Faith: Okay there, Bill. Let's not forget that you're the one with the handcuffs.
Faith didn't understand why he wanted to protect this community, but they had been his only family for the last month. He needed to find out the truth.
The deeper you get undercover, the harder it is to get out alive. When Will heard noises from Rosa's back room, he initially believed it was her sick father until he found a missing DEA agent.
Rosa turned on him like a dime, but Will Trent showed he could escape any jam.
It was a shame that Rosa ended up being evil. I hoped she was clueless about the drugs and would help Will catch the bad guys.
The only good thing about his month undercover was Will realized how much he loved Angie, faults and all.
Both Will and Angie were scarred in foster care. Neither one talks about it much, which pulls them further apart instead of bringing them closer together.
Since they showed flashbacks of them in Will Trent Season 1 Episode 7, I hoped we would have seen their relationship evolve more.
Personally, Angie has evolved so much. She knew she had to handle her issues with Lenny and didn't want to get Will involved. Seeing her ask Betty to care for him was too much.
Angie didn't run this time, though. She asked to see him, and they had one of the sexiest, most emotional love scenes.
Ramon Rodriguez and Erika Christensen oozed chemistry in those scenes and were so layered.
They realized how lucky they were to have each other right before the relationship ended. Angie needs time to take care of herself and heal, and Will probably does too, but these two play intense and angsty so well.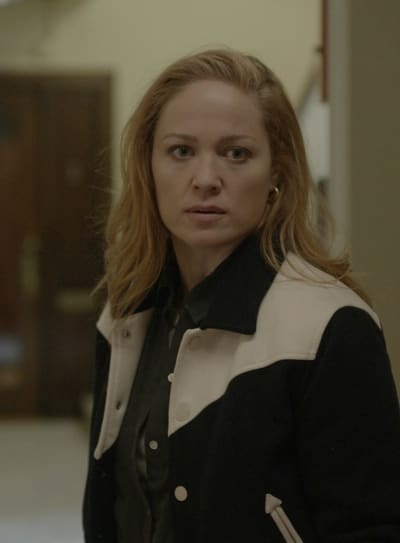 Anie and Crystal's story was timely for April, Sexual Assault Awareness Month.
While I hated Angie looking like an intrusive person, I would have preferred that to Lenny abusing another teenage girl.
The writing was on the wall, though, as soon as they cast Angie's former abuser and gave him a new family.
Lenny seemed charming, as most sexual abusers and groomers do. He had convinced Crystal and her mom that he was innocent.
Poor Crystal had become like teenage Angie, another girl Lenny could caress and touch. He was convinced no one would believe her.
Crystal: I tried telling my mom, but she didn't want to hear it.
Angie: You did the right thing coming here.
Lenny had a strange obsession with Angie and attacked her as soon as she arrived to check on Crystal, only becoming more enraged as the accusation came out.
Understandably, Angie wanted to cover for Crystal since everything happened so fast. But if even Ormewood saw through her story, would the cops catch them too?
I'm not going to let you ruin this girl's life.

Angie
Crystal should not have to pay for what that monster did to her, and she was in shock. Angie always strives to protect the victims, but did she go too far this time?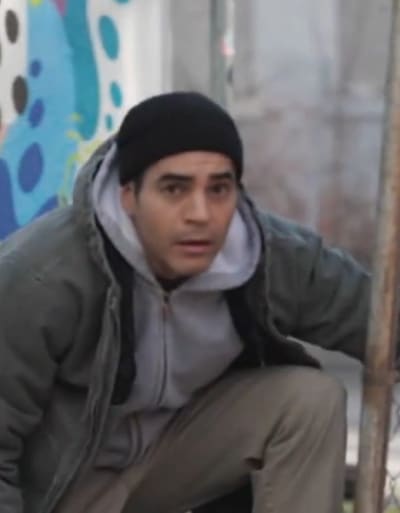 If you haven't heard the news yet, Will Trent has been renewed for Season 2. We get even more of our favorite Special Agent and his dog, Betty.
How long do you think Will and Angie's separation will last? Did Angie do the right thing protecting Crystal, or will the truth come back to bite her?
Will anyone learn Will's true identity?
Comment below.
Laura Nowak is a staff writer for TV Fanatic. Follow her on Twitter.