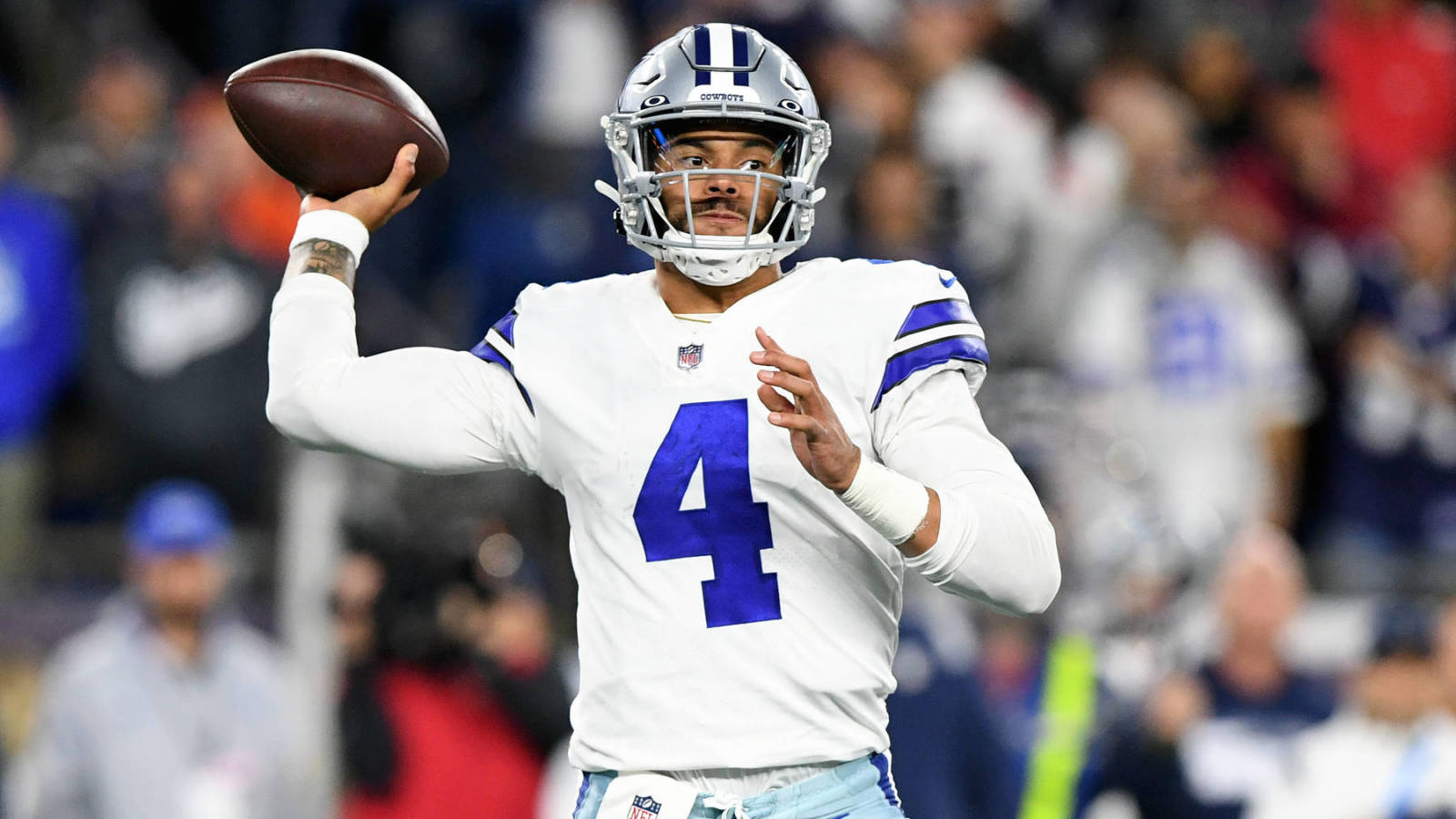 Dallas Cowboys starting quarterback Dak Prescott and coach Mike McCarthy both suggested earlier this week Prescott could sit out Sunday's game against the Minnesota Vikings so the strained right calf he suffered back on Oct. 17 before Dallas' bye could fully heal. 
Prescott increased his workload during Thursday's practice, and Adam Maya noted for the NFL's website that McCarthy said his QB1 "was sore" when he arrived at the team facility Friday. 
"He doesn't waver. He wants to play, and he wants to continue to work toward that," McCarthy added about Prescott. 
Prescott told reporters Thursday he likely wouldn't know his status for the Minnesota game until Saturday, and both he and McCarthy have stressed they don't want this setback to become "a week-to-week situation," in the words of the coach, with Dallas holding a three-and-a-half game lead in the NFC East standings ahead of the weekend. 
"It's more than just one game," McCarthy remarked Friday. "We're obviously in our seventh game, so there is a ton of football left to play." 
Per ESPN stats, Prescott will begin Sunday leading the NFL in completion percentage (73.1%), third with a 115.0 passer rating, seventh with 16 touchdown passes and ninth with 1,813 passing yards. 
Backup Cooper Rush will start for Dallas if Prescott isn't cleared.