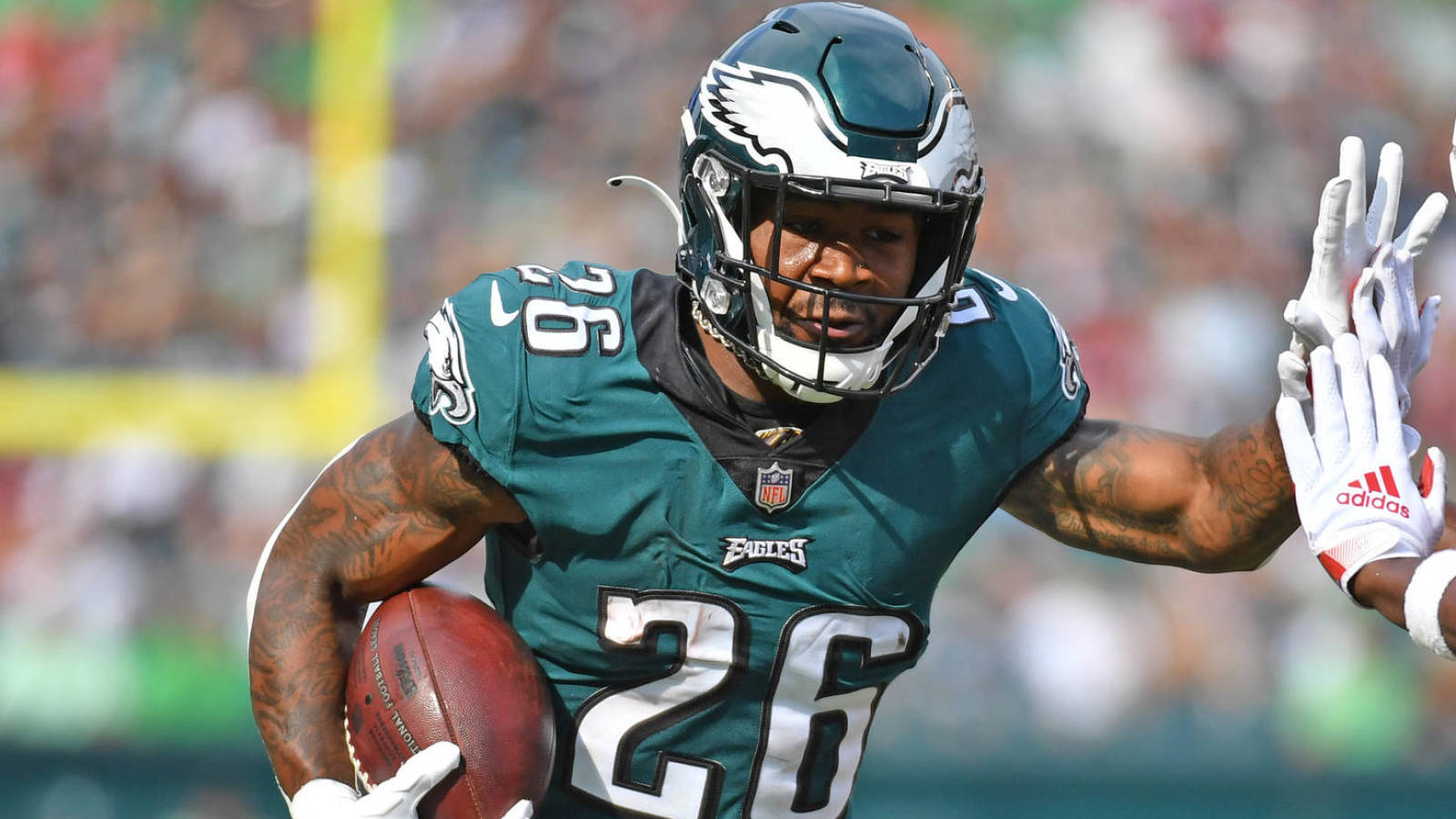 The Philadelphia Eagles have stumbled their way to a 2-5 record through seven weeks of the 2021 NFL season, yet they still sit in a three-way tie for second place in the NFC East, looking up at the 5-1 Dallas Cowboys. Philly's primary rushing weapon has been quarterback Jalen Hurts, and now they'll be without starting running back Miles Sanders for the foreseeable future.
Sanders left the Eagles' 33-22 Week 7 loss to the Las Vegas Raiders early with his ankle injury after gaining 30 yards on six carries. He's only received double-digit rushing attempts three times this season, his season-high is just 56 rushing yards, and he hasn't scored a touchdown on the ground or through the air yet.
With Sanders on the shelf, the team is expected to turn to a committee of rookie Kenneth Gainwell and fourth-year back Boston Scott.
The Eagles are set to take on the Detroit Lions in Week 8 at 1 p.m. ET on Sunday. The next five games are against the Los Angeles Chargers, Denver Broncos, New Orleans Saints, New York Giants and New York Jets.
Philadelphia will be in the final round of byes in Week 14.
Victor Barbosa is a passionate follower of MLB, the NBA and NFL, with a specific interest in the Boston-area teams. As a 90s kid, he knows how spoiled he's been, particularly with the BoSox run of championships (he grew up with a dog named Nomar and a cat named Big Papi). Now he lives with his fiancee and two pups (Hershey and Mosby) outside of Albany, NY. Follow Victor on Twitter at @vbarbosa1127.