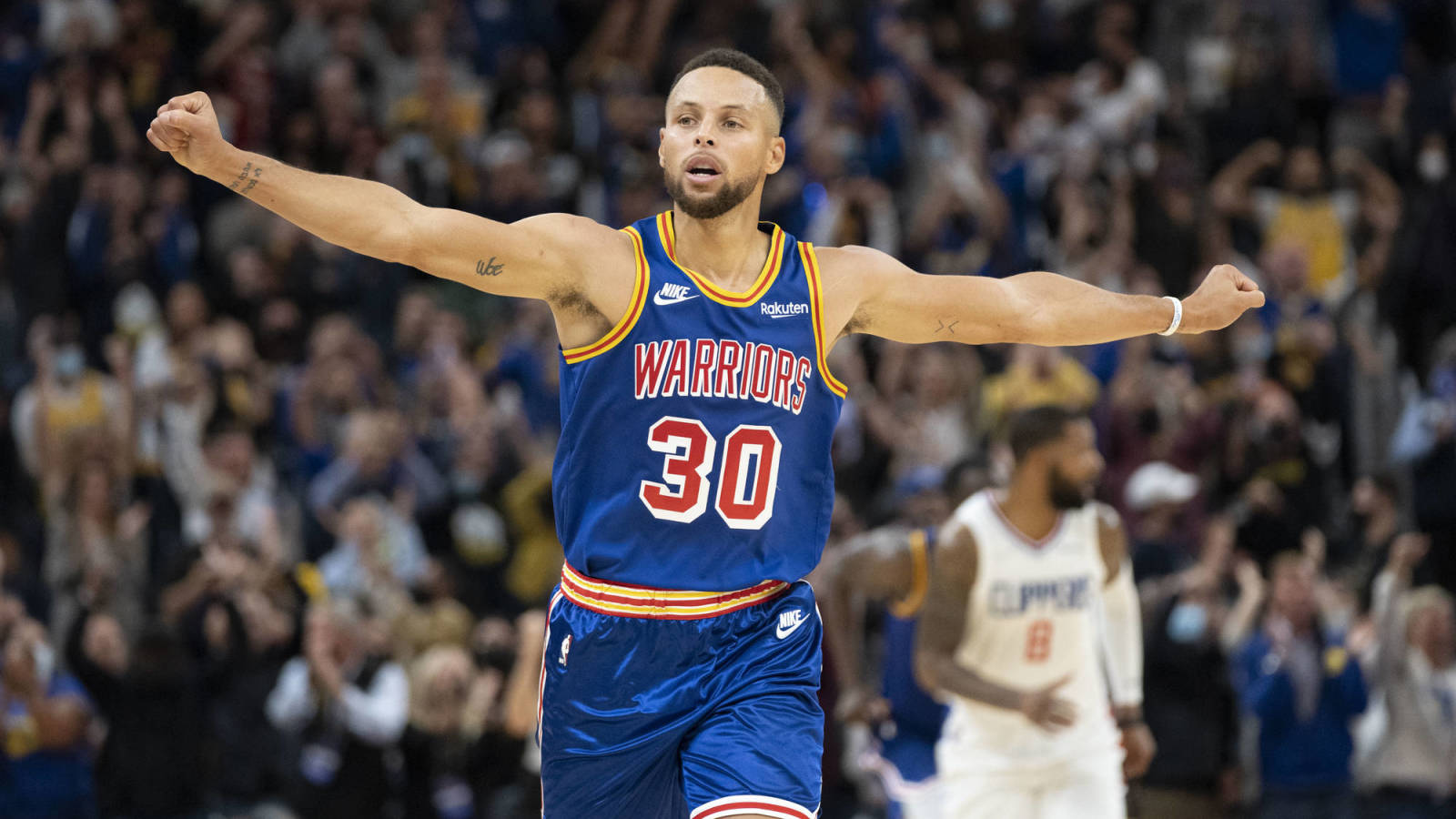 Many of the NBA's highest-paid players are on contracts considered maximum-salary deals, but the 2021-22 salaries for those players vary significantly depending on when the player signed his contract and how much NBA experience he has. That's why a player like Stephen Curry will earn about $17.7M more than Jayson Tatum in '21-22 despite both stars technically being on max deals.
When a player signs a maximum-salary contract, he doesn't necessarily earn the NBA max for each season of that contract — he earns the max in year one, then gets a series of identical annual raises. In Curry's case, his 2021-22 salary actually exceeds this year's maximum, since his deal started in the summer of 2017 and includes 8% annual raises. The annual cap increases haven't kept up with those 8% raises.
Listed below, with the help of salary data from Basketball Insiders and Spotrac, are the 50 highest-paid NBA players for the 2021-22 season. The players on this list don't necessarily have the contracts with the largest overall value. The list below only considers salaries for '21-22.
Additionally, we've noted players who could potentially increase their earnings via incentives or trade bonuses. We didn't add those notes for players like Curry who have trade bonuses but are already earning the maximum — their salaries for this season can't increase beyond their max.
The cutoff for a spot on this year's top-50 list is north of $20M, so Danilo Gallinari, Harrison Barnes, Jerami Grant and Jarrett Allen didn't make the cut despite the fact that all four players have cap hits of at least $20M.
Here are the NBA's 50 highest-paid players for the 2021-22 season:
One name not included in this list is Nets star Kyrie Irving. Irving has a base salary of $34,916,200 and could theoretically earn another $1,100,000 in likely and unlikely incentives. However, as long as he continues to be fined for missing home games due to his vaccination status, he'll lose such a significant portion of his salary that he'll end up outside of the NBA's 50 highest-paid players this season.
If Irving gets vaccinated or New York City adjusts its vaccine mandate to allow him to suit up, he'll likely end up back on this list.
Also not included among the 50 names above are players like Kemba Walker and Blake Griffin, who were bought out of lucrative contracts earlier in 2021. The cap hits the Thunder and Pistons are carrying this season for Walker and Griffin, respectively, are bigger than some salaries on our top-50 list. However, Walker and Griffin aren't actually earning all that money this season — even if teams don't apply the stretch provision to a player's cap hit when he's waived, the player's payments still get "stretched" across multiple seasons.
For instance, the Thunder are carrying about $53.7M in dead-money cap hits for Walker this season and next. But Kemba will be paid that $53.7M across five seasons. As such, combining his earnings from his old contract with the Thunder and his new one with the Knicks wouldn't make him one of the NBA's 50 highest-paid players for 2021-22.