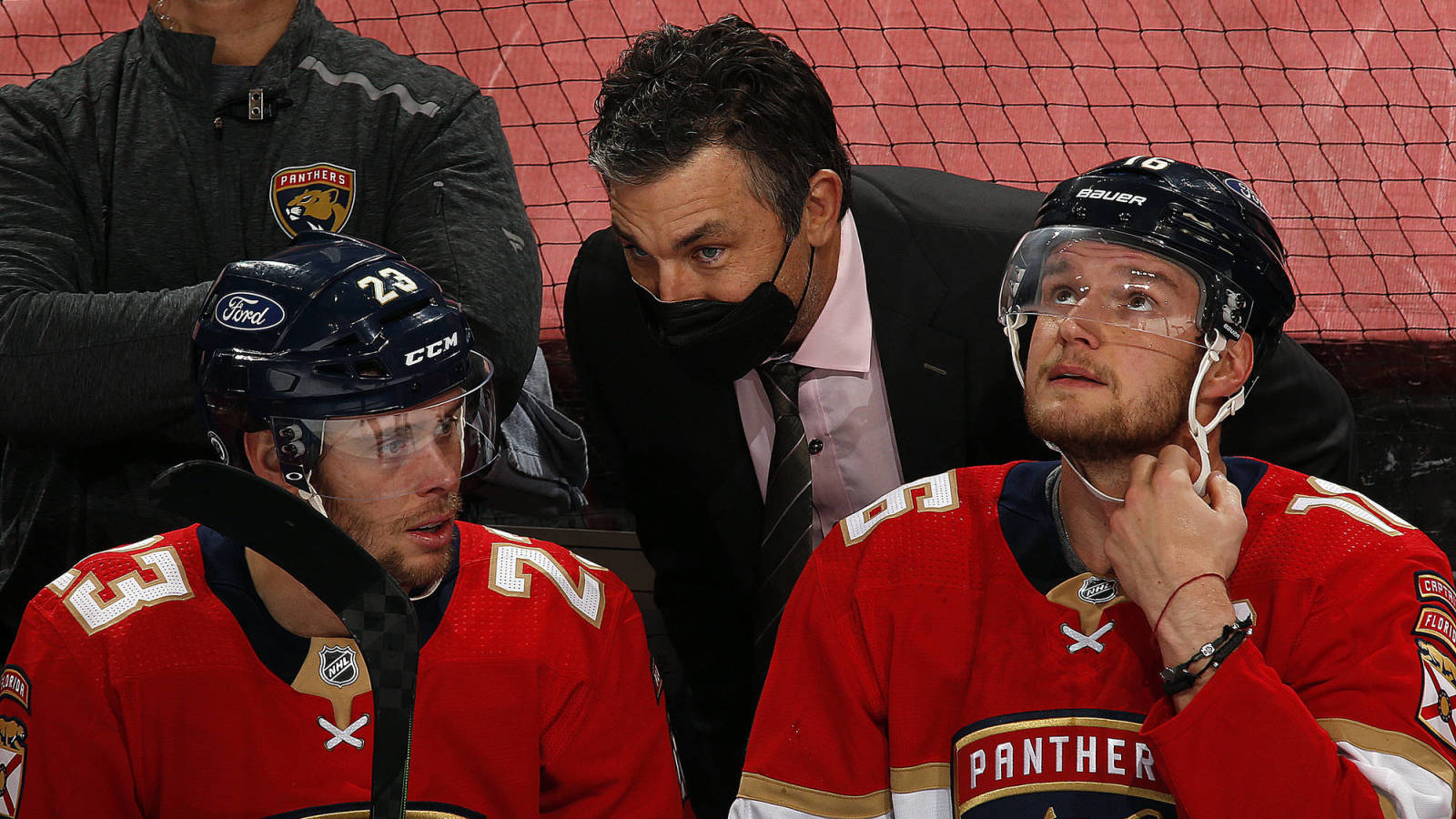 One day after lead man Joel Quenneville resigned from his post with the Florida Panthers, the organization announced on Friday that Andrew Brunette would be the interim head coach. 
Quenneville resigned after allegedly turning a blind eye to sexual assault allegations made by a former player — revealed to be Kyle Beach — against an assistant coach when he was head coach of the Chicago Blackhawks.
Brunette was an assistant to Quenneville and played 1,110 NHL games from 1995 through 2012. Brunette does not have any previous head-coaching experience and joined the Panthers coaching staff before the 2019-2020 season.
According to The Athletic, following a meeting with Quenneville on Thursday, NHL commissioner Gary Bettman issued the following in a statement.
"Should (Quenneville) wish to re-enter the League in some capacity in the future, I will require a meeting with him in advance in order to determine the appropriate conditions under which such new employment might take place."