During Black History Month in the library, I'm always looking for titles to recommend to the teenagers at the high school where I work. Of course, I spend time highlighting books by Black YA authors — all Black authors, YA or not, to be perfectly honest — yet I wasn't doing much to educate about the history itself. My focus has been on celebrating Black voices by amplifying living authors to show my students successful writers they can look up to presently. This is a good and noble aim, yet it's leaving out a key facet of Black History Month. It's in the name, even. 
Ever the diligent librarian, I started to research nonfiction books we had on the subject of Black history. There were the normal biographies of Martin Luther King, Jr. and Malcolm X. We had copies of Four Hundred Souls and Stamped from the Beginning. While great books, they weren't written with a teen audience in mind or in a way that's accessible for younger readers. I wanted something history 101 level that I could get careful readers started on as a way to ease them up to the 400 level tomes currently on the shelves.
These titles, a mix of YA-specific editions and books that are written in a way that is accessible to teens, are added to my next book order. I wanted to share them with you all, too — just in case you have also been looking for YA nonfiction about Black history. 
Written in verse, this stunningly beautiful poetry collection walks readers through the Civil Rights Movement. It covers well-known events such as the "separate but equal ruling" as well as covering lesser known activists whose stories you haven't heard before. Highlighting these less famous moments helps readers understand that even small actions can be pivotal to change. Not only telling stories through poetry, but this collection has historical photographs, author's note, chronology of events, research, and sources listed as well.
This is an illustrated history of the Great Migration and its impact on Black and American culture, from Reconstruction to the rise of hip hop. Over 60 years, Black Americans left, en masse, from the south. The Great Migration completely shifted demographics and made huge cultural changes in 20th century America. Focusing on a period of history often overlooked, Blair Imani examines how this move affected, and continues to affect, Black identity and America as a whole.
Book Deals Newsletter
Sign up for our Book Deals newsletter and get up to 80% off books you actually want to read.
Thank you for signing up! Keep an eye on your inbox.
By signing up you agree to our terms of use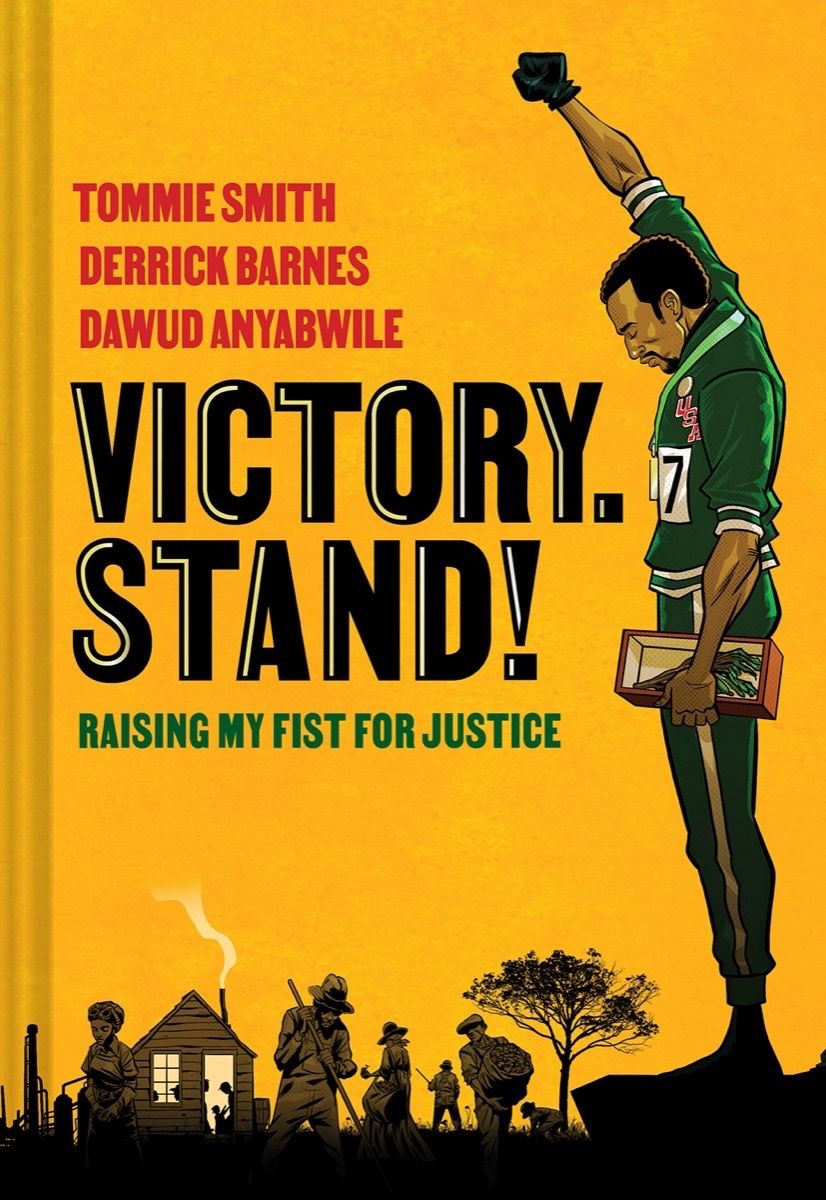 In 1968, Tommie Smith and John Carlos, gold and bronze Olympic medalists, protested on their podiums during the medal ceremony at the Mexico City Olympics by raising black-gloved fists to bring awareness to racial injustice inflicted on African Americans. In his first memoir for young readers, Tommie Smith looks back on his life leading up to his historic victory and Olympic podium protest. Both athletes were forced to leave the Olympics, faced ostracism, received death threats, and suffered economic hardships as a result of their protest. Derrick Barnes, Newbery Honor and Coretta Scott King Author Honor recipient, works with Smith to cowrite the graphic novel.
Carol Anderson's White Rage swept the nation and became an instant best seller. Now reworked for a younger audience, Anderson is back to explain the backlash from the system whenever feels like any racial justice progress has been made. She highlights five pivotal historical moments that illustrate her point: the end of the Civil War and Reconstruction met by Jim Crow laws; the optimism of the Great Migration limited when Black people were physically blocked from moving; Brown v. Board of Education greeted with the shutting down of public schools throughout the South; the Civil Rights Act and Voting Rights Act leading to new restrictive voting laws and the War on Drugs that disproportionally targeted Black people; and the election of President Obama proceeding violent outbursts, including the death of Michael Brown and the election of Donald Trump.
Part memoir, part history narrative, Wake tells the real role of women during slave revolts throughout America and on slave ships during the Middle Passage. Rebecca Hall's journey takes her through slave ship captain's logs, disintegrating letters, old court records, and and even forensic evidence from the bones of enslaved women from the negro burying ground uncovered in Manhattan. Enslaved women warriors are having their stories told and beautifully illustrated in black and white even though the world has tried to forget them.
This book gives the history of The Green Book, or the "Black travel guide to America," which was published from 1936 to 1966 for Black travelers. During segregation, it was dangerous for African Americans to travel across their own country, because Black travelers couldn't eat, sleep, or get gas at most white-owned businesses. It was dangerous for Black business owners to be listed in the Green Book, since they could easily be targeted by violent racist groups. Overground Railroad tells the stories of the courageous individuals who took a stand against racial segregation and deserve to be archived and celebrated. In this young reader's edition, there are photographs and interviews with people who owned and used these establishments.
Run: Book One by John Lewis and Andrew Aydin
In the sequel to his acclaimed graphic novel series March, John Lewis continues to chronicle his life leading up to the Selma voting rights campaign. Too often history books stop after the "victory" of an event. John Lewis worked for years leading up to this pinnacle moment. He led sit-in protests, fought segregation on interstate busways, and became chairman of SNCC.  This graphic memoir shows the less celebrated, but no less important, milestones during Lewis's life.
Brandy Colbert is known for her YA novels like The Voting Booth and Finding Yvonne. In a diversion from her usual style, Colbert writes a gorgeously haunting account of the Tulsa Race Massacre. Early in the morning of June 1, 1921, a white mob in Tulsa, Oklahoma, marched into the predominantly Black Greenwood District, also known as the Black Wall Street, and within a matter of hours, burned 35 square blocks to the ground. There has been a lot of mystery surrounding this often overlooked piece of our history, but Colbert was determined to not only find answers to those questions, but to tell the story as well.
In this remix of Ibram X. Kendi's Stamped from the Beginning, Jason Reynolds takes his readers through the history of racism. Examining everything from colonization of Africa to slave ships to current government systems, Reynolds does not shy away from difficult topics. His writing makes these hard truths more accessible to young readers. It was designed specifically to keep the reader's attention. Kids who are curious about the history of racism will not be able to put this one down.
If you loved these titles and are looking for some more to add to your shelves, check out these Black history YA books by Black authors, underrated books for Black History Month, and eight of the best children's books about Black history.