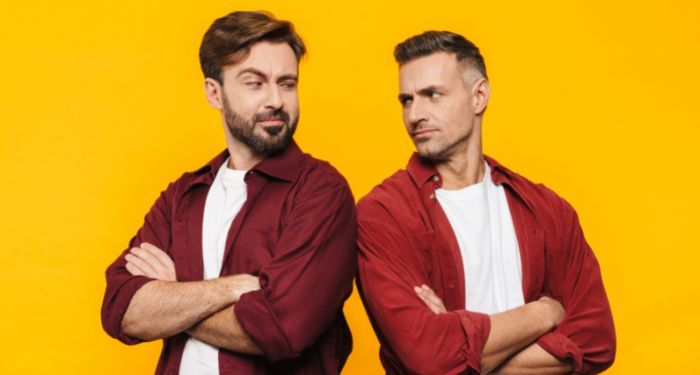 This content contains affiliate links. When you buy through these links, we may earn an affiliate commission.
The romance genre, especially steamy enemies-to-lovers books, is a vast and steamy place, full of communication shenanigans, tissue-paper bodices, flowing locks of all colors that belong to all genders, and a disproportionate number of English dukes, people with piercing eyes and the ability to raise one sardonic eyebrow. One of the major reasons readers flock to romance is the steam factor. It is a place where readers can experience the joys and heartaches of any relationship arrangement without consequence to our hearts (or our joints, given the variety of possible…er…configurations).
Speaking of configurations, romance readers are statistically around 86% women. And while most readers discover the romance genre between ages 11 and 17 (no surprise there, given puberty, preteen, and teen curiosity around relationships and sex), the average romance reader is ~37 years old, heterosexual (82%), female, and white (86%), according to the Romance Writers Association. That is all to say, this is not a widely diverse readership, but as the genre embraces more diverse expressions of race, gender, and sexuality, I expect those numbers will shift.
More diversity in authorship and characters can only lead to more diverse ways to make us blush in public. With diversity in mind, I've done my best to include many different types of steamy enemies to lovers books — including a yaoi manga — to expand your steamy horizons.
Maniscalo has just finished the Kingdom of the Wicked trilogy, which combines enemies-to-lovers with slow burn — the real steam gets going in book 2, Kingdom of the Cursed, which this reader appreciates because ancient demons shouldn't fall quickly for humans — or witches.
Penny Roundtree wants to be a familiar , but there aren't any witches or warlocks in the market. Willem Sauer is a warlock most definitely NOT in the market, due to previous…issues…with his familiars. An unorthodox arrangement leads to the two being thrown together, and their clash makes the magical sparks fly.
Kissing Books Newsletter
Sign up for Kissing Books to receive news, book recommendations, and more for residents of Romancelandia.
Thank you for signing up! Keep an eye on your inbox.
By signing up you agree to our terms of use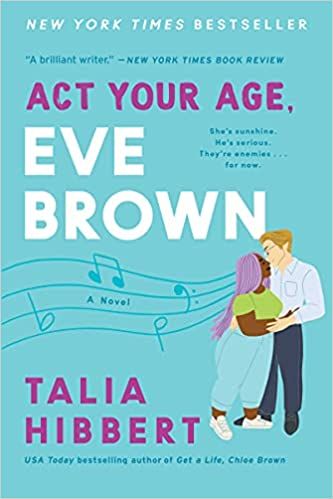 Eve Brown is a mess, but she's a hot one. Jacob Wayne is a control freak who always has a plan. When Eve hits Jacob with her car after their disastrous interview for a job in Jacob's B&B, the two of them are thrown together, where the kitchen isn't the only place heating up.
Xich Si has been captured by Rice Fish, a sentient space ship with a need for a tech expert to investigate the murder of Red Scholar, its first wife. Rice Fish also happens to be a pirate vessel under the infamous Red Banner. As the two of them work together, their relationship evolves into something…more.
Wei Wuxian is dead. Called back into the body of a young man, many years after his own death, he is tasked with exacting revenge for the man whose body he now inhabits, reluctantly accompanied by Lan Wangji. Turned into the massively popular show The Untamed, The Grandmaster books are deeply loved in their native China.
Catalina does not want to go to her sister's wedding alone. She especially does not want to go with Aaron Blackford, her condescending and coincidentally handsome co-worker. What she does want is to show up her ex and his fiancée, who will be there. So, Blackford it shall be — fake relationship, enemy, and all.
What could be more enemies-to-lovers than America's favorite presidential son falling in love with the Prince of Wales? Following a very public altercation, the governments of both countries stage a truce, throwing the two together in a show of solidarity that slowly grows into respect, and more.
Eight islands send their best warriors to the competition that will crown the next king. And while the competitors are fighting with swords, it's the ones attached to them that matter.
The enemies-to-lovers bit is in the second volume (of two), but both are sure to entertain.
Kareena Mann needs a soulmate, stat. Dr. Prem Verma needs to prove to a donor that he is the heart health expert he truly is. In this Taming of the Shrew reimagining, we all know where it's going — it's the journey that makes the heart skip a beat.
Now if you'll excuse me, I need to go fan myself.
Looking for more great romance reads? Get your hands on some steamy bodyguard romances or some small-town romances.