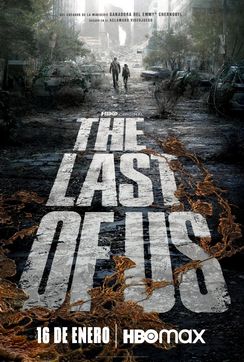 THE LAST OF US – Genero: Drama – Terror- Ciencia Ficcion Pais: USA Duración: 50 minutos x cap Director: Craig Mazin (Creador), Neil Druckmann (Creador), Craig Mazin, Neil Druckmann, Peter Hoar, Kantemir Balagov, Ali Abbasi, Jasmila Zbanic, Jeremy Webb, Liza Johnson Guion: Craig Mazin, Neil Druckmann. Videojuego: Naughty Dog Reparto: Pedro Pascal, Bella Ramsey, Anna Torv, Gabriel Luna, Merle Dandridge, Storm Reid, Melanie Lynskey, Scott Shepherd, John Hannah, Nico Parker,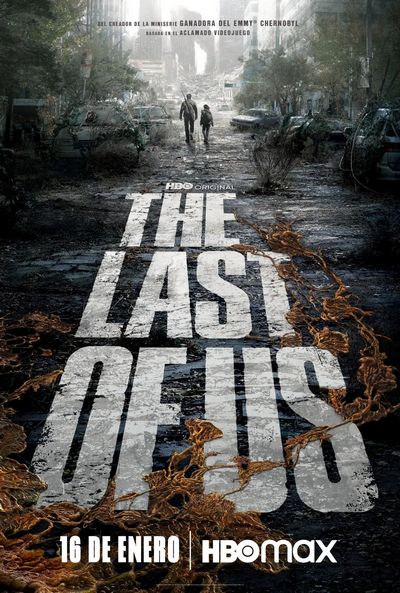 VALORACION: –


RESEÑA:
Veinte años después de la destrucción de la raza humana a causa de un hongo -el cordyceps- uno de los supervivientes, Joel, recibe el encargo de sacar a la joven Ellie de una opresiva zona de cuarentena. Juntos cruzan Estados Unidos ayudándose mutuamente para intentar sobrevivir…
Adaptación del videojuego homónimo de Naughty Dog para Sony.
THE LAST OF US
CRITICA: No escrita todavía…
FICHA TECNICA:
Calidad: 1080
Audio: Ingles
[9 episodios]



SUBTITULOS
****
—
TRAILER

COMPARTE ESTE ARTICULO! – MIRA ABAJO LOS COMENTARIOS.
ADVERTENCIAS Y REGLAS antes de comentar en BLOGHORROR
• Comentar con respeto y de manera constructiva.
• No se permiten links de otros sitios o referencias a sitios de descarga. 
• Tratar de hablar de la pelicula en cuestión, salvo ocasiones especiales. Nada de interminables debates políticos, religiosos, de genero o sexualidad *
• Imágenes están permitidas, pero siempre con moderación y que no sean demasiado grandes.
• Los comentarios de usuarios nuevos siempre son moderados antes de publicarse.
• Por ultimo, las reseñas y criticas en BLOGHORROR pueden contener humor negro-ácido, que de ninguna forma debe ser tomado en serio! y que tienen como fin el puro entretenimiento satírico.
• Disfrute su estadía 😉
Continue Reading