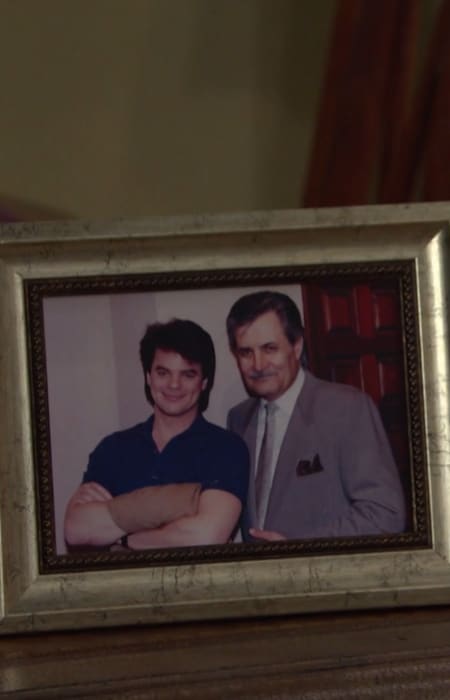 Philip returned, but he wasn't what some fans expected.
Our TV Fanatics, Jack and Christine, are joined by Tony from MyHourglass, a Days of Our Lives fan forum, to debate Philip and Theresa's returns, Sarah's plan, and the most boring couples in Salem.
And who do you think Dick Van Dyke's, aka John Doe's, son is? Read on to find out what our round table team thinks.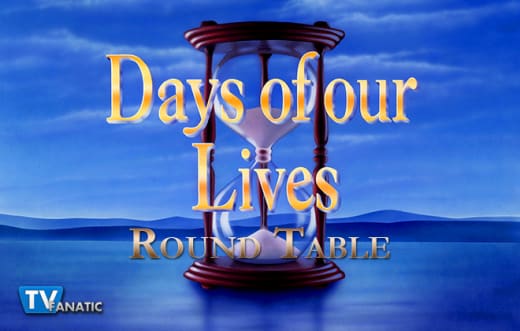 Philip is back but played by John Paul Lavoisier, not Jay Kenneth Johnson. What did you think of Philip's return?
Tony: I'm loving it so far! I'm in the minority, but I really like JPL as Philip! Hopefully, he'll be around beyond the memorial for Victor!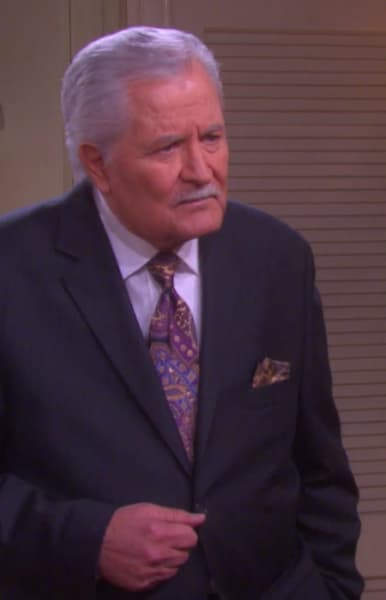 Jack: I love Philip's return so far. Kudos to JPL for stepping into a role that someone else played for a long time and jumping into heavy dialogue about past behavior that he may not have been as familiar with as JKJ was. I think he's doing a wonderful job and am looking forward to more of his appearances.
The only thing I don't like is that it means that now Chloe has THREE men interested in her at the same time. Yes, I know Philip said he'd back off, but I don't believe that.
I don't dislike Chloe, but I don't think she's so special that every man in Salem should want her, and I'm sick of triangles and don't need Chloe having to choose between three suitors.
Christine: I was always a big fan of Jay Kenneth Johnson's Philip, but I have enjoyed JPL so far. He's brought a gravity to Philip that is warranted given his situation.
And I'd love it if Philip stuck around Salem for a while because he is missed like crazy by a lot of fans. But if not, then I'm glad they at least brought him back for Victor's funeral.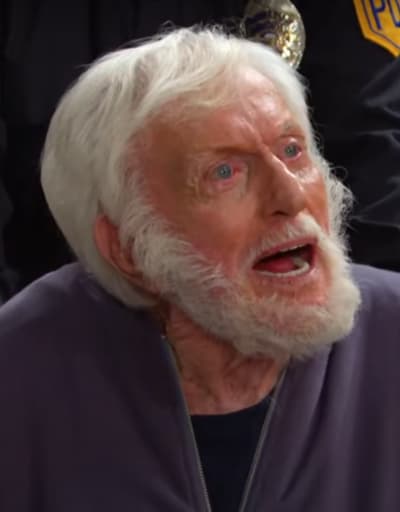 John Doe (played by the iconic Dick Van Dyke) is searching for his son. Who in Salem do you think that is?
Tony: I think it's pretty clear that he'll be John's father.
Jack: I think it's set up for it to be John, which I don't mind at all. I hated that stupid Yo Ling story and will take just about any contrived explanation for why he's not related to Yo Ling, despite the fact that John has changed fathers as many times as Marlena has gotten kidnapped.
Of course, John could be a red herring, but I can't think of who else it could be, although the whole farm thing makes me think of Maggie's intro to the show-—does she have any relatives who might have a missing son?
Christine: I really hope he's John's father because that Yo Ling mess was so horrible I've practically erased it from all memory.
But how many different backstories can they give John and then randomly change them? He's been a priest, an assassin, Stefanos' brother, but no, not really, and probably other things I'm forgetting. I don't know how Drake Hogestyn keeps up.
Theresa was at Brady's door. Of all of Brady's love interests (Chloe, Kristen, Theresa, Nicole – am I missing anyone?), who has been your favorite?
Tony: Up until recently, Chloe. However, I did like Brady and Theresa together.
Jack: He had two that died as well, didn't he? Madison and I forgot who the other one was. Anyway, I liked him best with Theresa. They had great chemistry and tempered each other's excesses (except at first when they were getting drunk and high together.)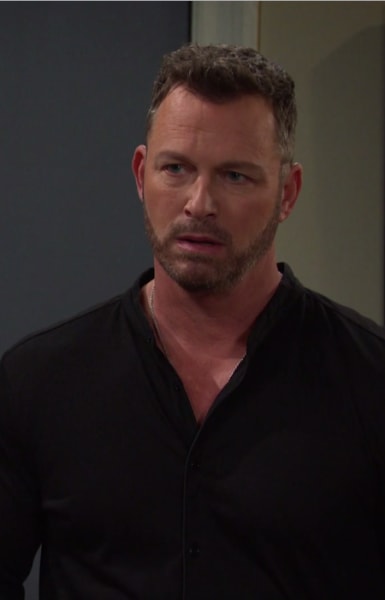 Christine: Theresa was actually my favorite. She and Brady had great chemistry, and it felt like she really loved him. It would be great if they could rekindle their romance.
But that being said, Brady could use some time to figure things out on his own. If anyone needs to be single for a while, it's Brady.
If Dimitri told Gwen about his inheritance, what would she do? Should he tell her?
Tony: Not sure what she'd do. But yes, he should tell her.
Jack: She should have been told in the first place. I agree with an opinion I read on another site that if she'd known from the beginning, she might have stayed with Dimitri for the money and helped her BFF Leo be with him.
Instead, Leo looks selfish, and Gwen is going to get her heart broken. I think she's going to end her relationships with both Dimitri and Leo and leave Salem, maybe to visit Jack, though the Gwen I'm familiar with would stay in it for a cut of the money.
Christine: I agree. Gwen would have married him for the money and kept up the rouse for as long as necessary. Now, she's going to be hurt and angry, but it's better to tell her than to let her figure it out on her own.
If she's smart, she'll stay in this marriage to make sure she gets her fair share. Unfortunately, I don't know if her and Leo's friendship will ever be the same unless he can figure out a great way to spin this. Knowing Leo, it's possible.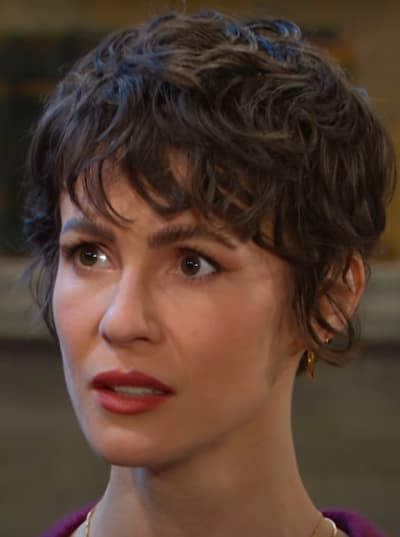 Sarah plans to marry Rex and raise her baby with him. Is this a good plan?
Tony: In theory, sure. But this is Salem, so no, it'll likely blow up in her face.
Jack: This is a terrible plan. She doesn't love Rex, and as Maggie said, she'd be lying to her child. And this will probably come out sooner or later.
Besides, Sarah seems to already be falling for Xander again despite her insistence to the contrary. She seemed awfully jealous that he's marrying Chloe. So this will end in disaster, one way or another.
Christine: Rex cheated on her twice! But she thinks she can trust him to be her husband and raise this child. Sarah's delusional if she thinks she can pull this off without it being a disaster for everyone involved.
Which couples in Salem do you consider boring, and why?
Tony: Gwen and Dimitri. I despise Gwen, and she's dragging Dimitri down. I really wish he wasn't part of this, as he was, until recently, an interesting character.
Jack: I could do with some real romance on ANYONE's part rather than a rush to the bedroom or interrupted attempts to have sex.
For example, Tripp and Wendy have little chemistry and no story other than constantly being interrupted before they can have sex. Maybe if they had a real storyline, I'd be more invested.
I liked Chad and Stephanie at first, but now their entire story is about having sex and Alex bothering them at random times. I am not interested in that, thanks.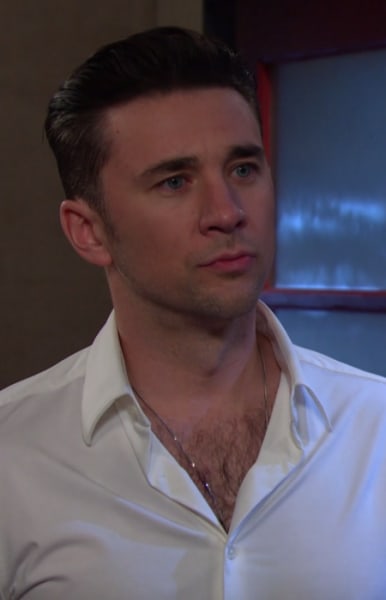 And Rafe and Jada don't do anything but have sex while discussing how they're not allowed to date and work together. Paulina changed the policy, so maybe the second part will be over with, but still.
Christine: Days has a history of pushing couples together too soon. And it can lead to boring couples with little chemistry and no real storylines. Wendy and Tripp. Chad and Stephanie, Jada and Rafe are the top three.
Perhaps they can write better stories for them, but a lack of chemistry is hard to overcome. You either have it or you don't.
Do you want to see Abe and Paulina rekindle their romance?
Tony: Yes! They were great together!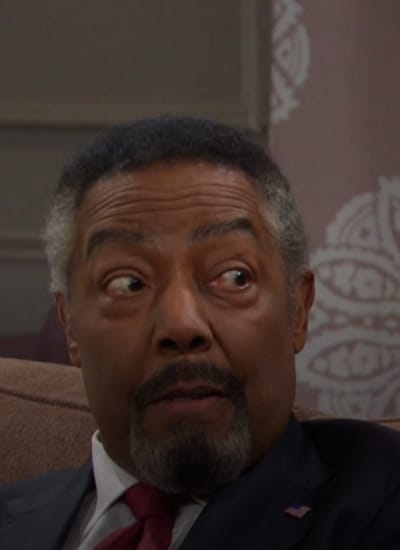 Jack: Yes! Also, why was their date offscreen? We shouldn't be told major developments in their relationship secondhand instead of seeing them.
Christine: Yes, and I agree that having their disastrous date offscreen was a huge mistake. Isn't the first rule of TV and movies to show, not tell?
What annoyed the heck out of you this week in Salem?
Tony: Kristen is always an annoyance for me. As are Gwen and Leo, so their ongoing storylines.
Jack: As I said above, Abe and Paulina's date should have been onscreen. Also, why in the world did Paulina tell Abe that story about Price Town? That wasn't even how they met. They met when Paulina came to town for the twins' baptism.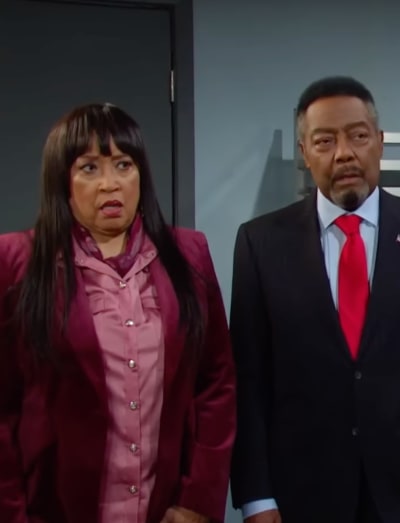 Abe would have been far more likely to accept her story about how she and Julie butted heads over who would be Jules' godmother than that Price Town nonsense. (Also, he should have realized he saw a version of Price Town on Body and Soul).
In addition, the entire rushed Shawn suicide story bugged me. Suicide is such a serious and important topic. I remember when JJ was suicidal. They built it up carefully by showing his struggle onscreen, including onscreen conflicts with Abe, who blamed him for Theo's condition and people in town taking sides.
JJ's suicide attempt included letters and flashbacks to show his state of mind. And most importantly, in that case, the episode ended with an onscreen placard with a number for the National Suicide Hotline.
Shawn's had none of that, and I felt it was not only rushed but did a disservice to the topic. In the space of one episode, Shawn went from drunk to suicidal to being in the hospital to feeling better. That's not how you handle a story like that.
In addition, having Marlena treat her son-in-law and the inaccurate depiction of when and how a therapist can break confidentiality bothered me.
I was trained as a clinical social worker, so I am super aware of how these things work, and it annoys me when they don't handle mental health storylines realistically.
Marlena had no right to tell Belle ANYTHING, and if she thought Shawn was suicidal, she should have been getting ahold of whoever it was who works at the police station these days to do a wellness check. Nothing more.
Finally, Brady is a complete hypocrite for wanting to call the cops on Philip. Didn't Brady go crazy with jealousy a few years ago and stalk Nicole and Eric, eventually blackmailing Nicole into leaving town (which, ironically, forced her into a marriage with Xander she didn't really want.)?
The only reason he didn't fake his death and frame Eric for it is he didn't think of it! He also purposely goaded Philip into this behavior, constantly acting like Chloe was his and that Philip was going to lose her.
Philip is ultimately responsible for his own behavior, but Brady didn't help and certainly is no innocent victim here. Plus, he has done the same thing in the past, so he'd be best served letting it go—and not just for the sake of getting Rachel back.
Christine: I was annoyed by Gabi and Stefan trying to trick a small child into breaking confidence with her mother. Manipulating a child is just slimy.
Shawn's having suicidal thoughts for a hot minute was annoying in the way it was handled. If Days is going to take on serious mental health issues, they need to spend more than a day on it.
And Rex is such a jerk! I know he's uncomfortable around Xander because he's basically stealing his kid, but Xander brought Sarah to the hospital and made sure she was okay.
Xander was trying to be nice during an awkward situation, and Rex treated him like dirt and then rudely dismissed him. Why Sarah would marry this guy is beyond me.
What was your favorite quote, scene, or storyline in Salem this week?
Tony: Philip's return JPL's been doing a great job showing Philip being contrite and trying to make amends. Also, the arrival of Dick Van Dyke, who is great!
Jack: I loved Philip and Chloe's scenes! So good to have Philip back.
I also enjoyed Dick Van Dyke's performance as John Doe, though I could have done without him flirting with everyone.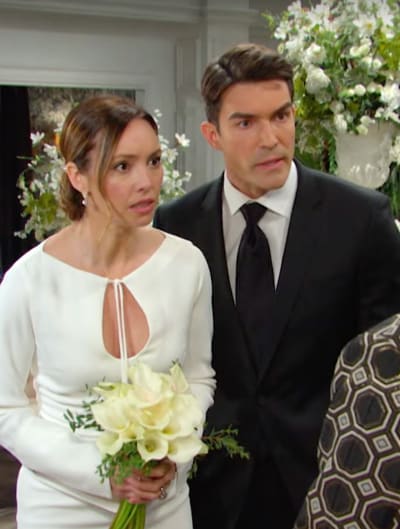 But I loved his Mary Poppins reference and the fact that everyone who interacted with him seemed to enjoy dealing with him instead of the more serious issues they usually have to deal with.
I especially liked his answer to how old he was:
From the looks of it, I'm pretty old. If I had known I would have lived this long, I would have taken better care of myself. I'm charming, though, right?

John Doe
And while I'm no fan of Gwen or of this stupid Dimitri story, her response to Kristen trying to backtrack on letting the cat out of the bag cracked me up:
Kristen: As I said, I jumped to the wrong conclusion, so how about we forget I said anything?
Gwen: I wish I could forget about it, but I can't because you're, well, you.
Christine: Leo in drag was fun, although Chad made a prettier woman in Beyond Salem!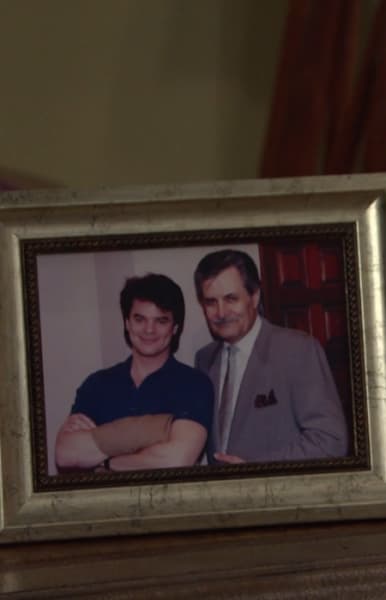 And I loved the old photos of John Aniston and the cast, some of which looked like they were behind-the-scenes photos. I hope we get more of those.
Now it's your turn, Days fans. Hit that SHOW COMMENTS button to tell us your thoughts about this week in Salem.
Then check out Jack Ori's Days of Our Lives review here at TV Fanatic.
C. Orlando is a TV Fanatic Staff Writer. Follow her on Twitter.