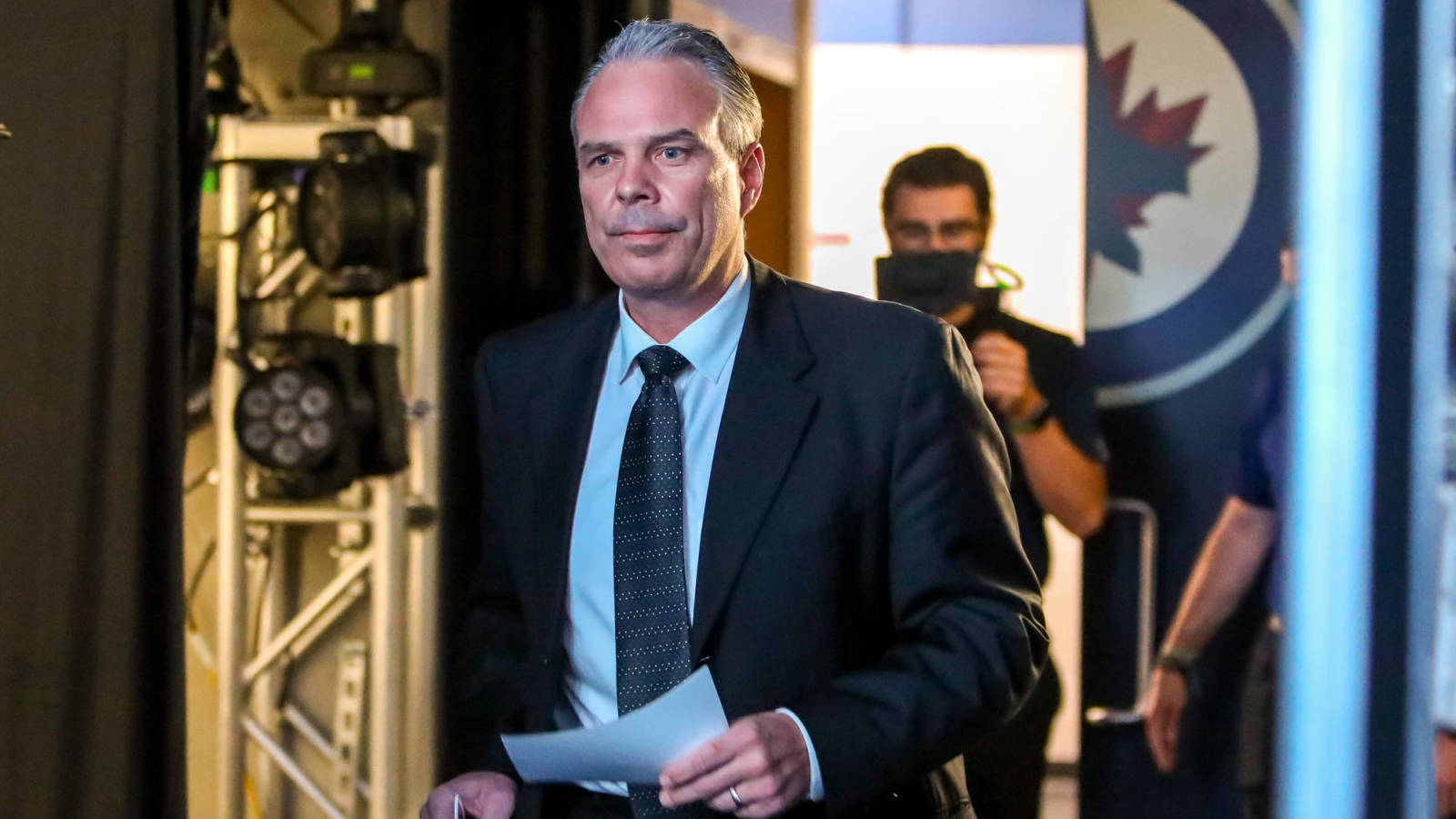 The NHL announced that it will not hand out any discipline to Winnipeg Jets general manager Kevin Cheveldayoff for his role in the 2010 Brad Aldrich situation with the Chicago Blackhawks. Cheveldayoff was an assistant general manager with the Blackhawks at the time and one of the men present in the now-infamous meeting that took place on May 23, 2010.
Commissioner Gary Bettman released the following statement:
"While on some level, it would be easiest to paint everyone with any association to this terrible matter with the same broad brush, I believe that fundamental fairness requires a more in-depth analysis of the role of each person. Kevin Cheveldayoff was not a member of the Blackhawks senior leadership team in 2010, and I cannot, therefore, assign to him responsibility for the Club's actions, or inactions. He provided a full account of his degree of involvement in the matter, which was limited exclusively to his attendance at a single meeting, and I found him to be extremely forthcoming and credible in our discussion."
The investigative report, released earlier this week, has so far been followed by the resignations of Stan Bowman, Al MacIsaac and Joel Quenneville. Though the league has decided not to discipline Cheveldayoff, he and the Jets have not yet spoken publicly since meeting with the commissioner earlier Friday.