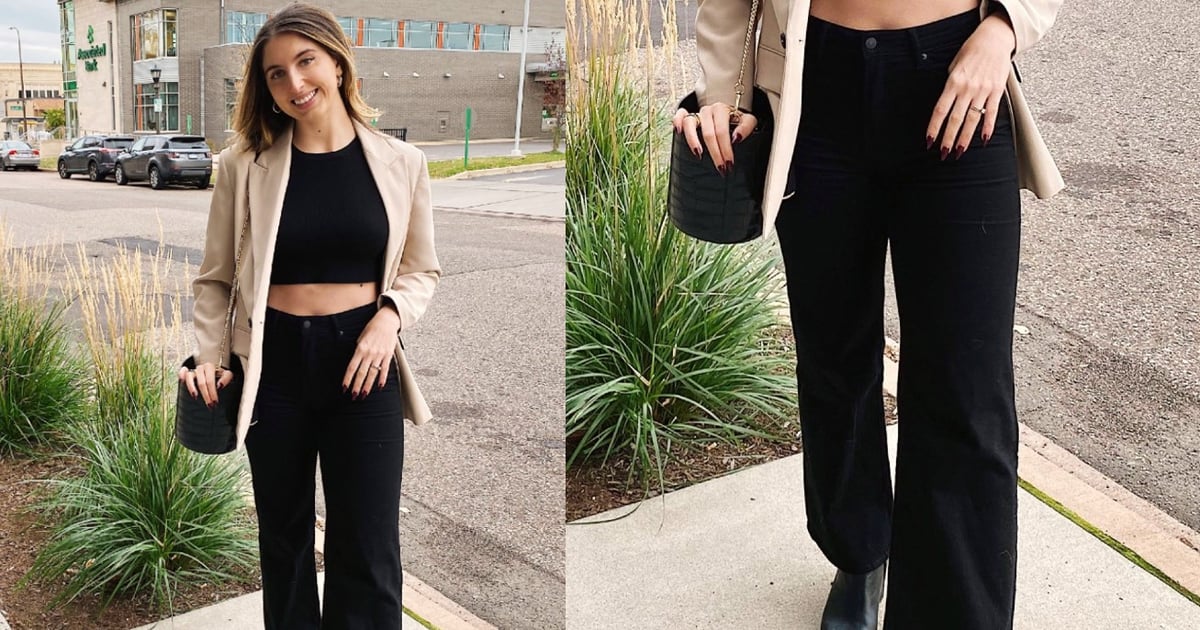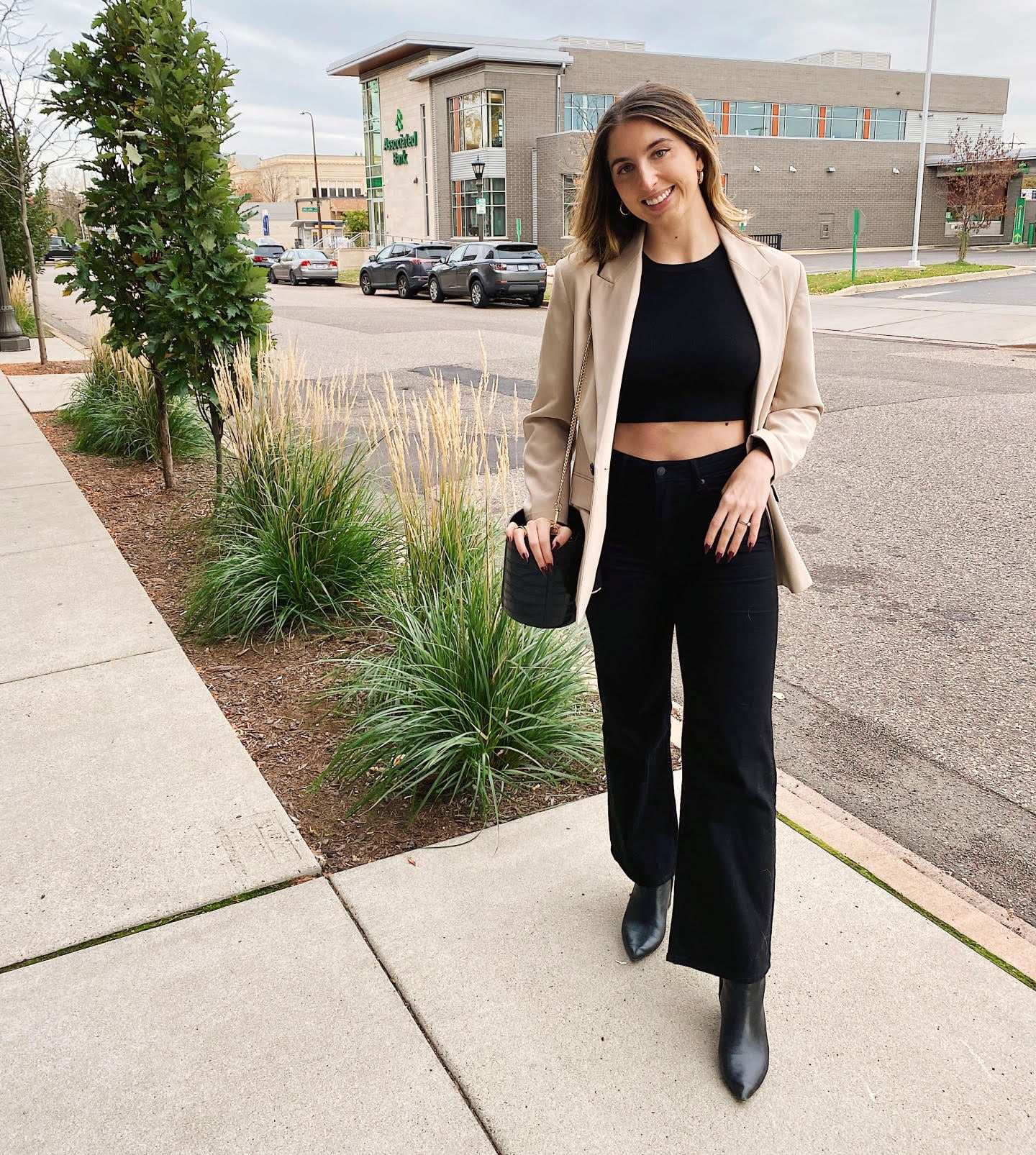 Hi, shopping obsessive here! While I love scouring the web for the best items to purchase from every lifestyle category, clothes are my weakness, and denim is my obsession. Thankfully, I've managed to build up my wardrobe to have a solid array of styles like wide-leg silhouettes, baggy designs, and bell-bottoms — and I'm always on the hunt to upgrade my lineup in any way that I can.
That said, it wasn't until just recently that I got my hands on a pair of black jeans, which sounds ridiculous given the fact that I just raved about my uber-diverse denim wardrobe. But the thing is, I hadn't purchased a new pair since outgrowing my skinny jeans both literally and figuratively (thanks, Gen Z). I sought to find a pair that was A) timeless and versatile and B) wouldn't break the bank.
So while perusing Walmart's beloved Free Assembly line, I came across the Full Wide Straight Jeans ($29), which feature a high waist and a very cool flared hem. I selected my usual size six, added them to my virtual shopping cart, and prayed to the denim gods that they'd be everything I hoped for and then some.
For the record, this wasn't my first time purchasing clothing or accessories from Walmart recently (see: here), so I was pretty optimistic when they arrived a few days later. Upon slipping into them, I was a little bummed because they felt snug, but as the day went on, they loosened up to the point that they felt like my perfect size. Naturally, a photo shoot ensued (please don't judge me or my corgi pup, Cooper, for the dog hair).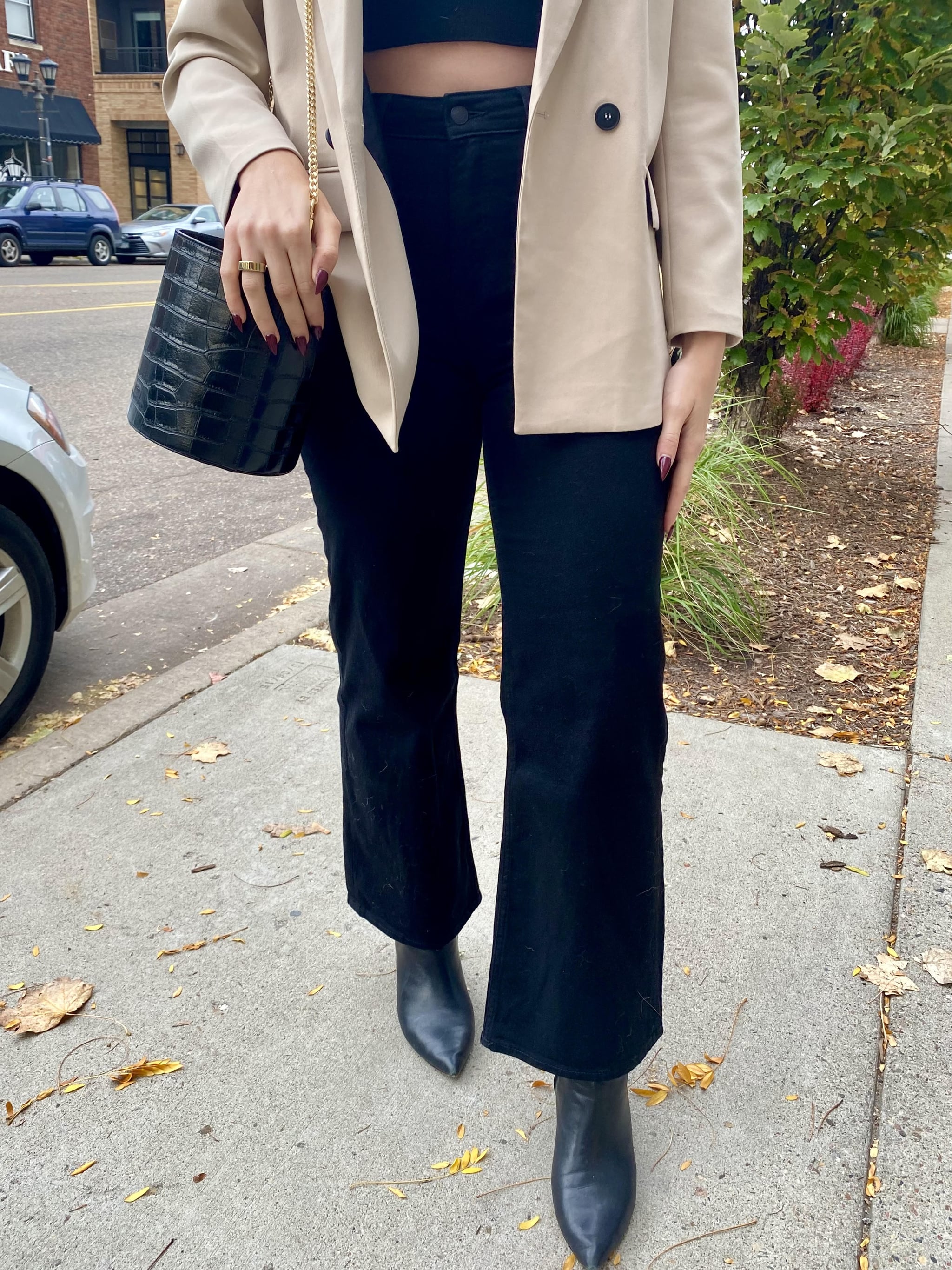 The verdict? I absolutely love these Free Assembly jeans, so much that I've already worn them twice since picking them up just over a week ago. On both occasions, I teamed them with my go-to pair of black pointed-toe booties and either a T-shirt or a cropped tee, topped off with a beige blazer. These jeans may only cost $29, but they seriously look like they could be worth at least five times the price.
I digress, but whether or not you decide to add these black jeans to your cart, at the very least, take this as a telltale sign not to sleep on Walmart fashion, especially now that its exclusive Free Assembly and Scoop brands are straight-up killin' it. I have a feeling you'll thank me later.
Image Source: POPSUGAR Photography / Marisa Petrarca