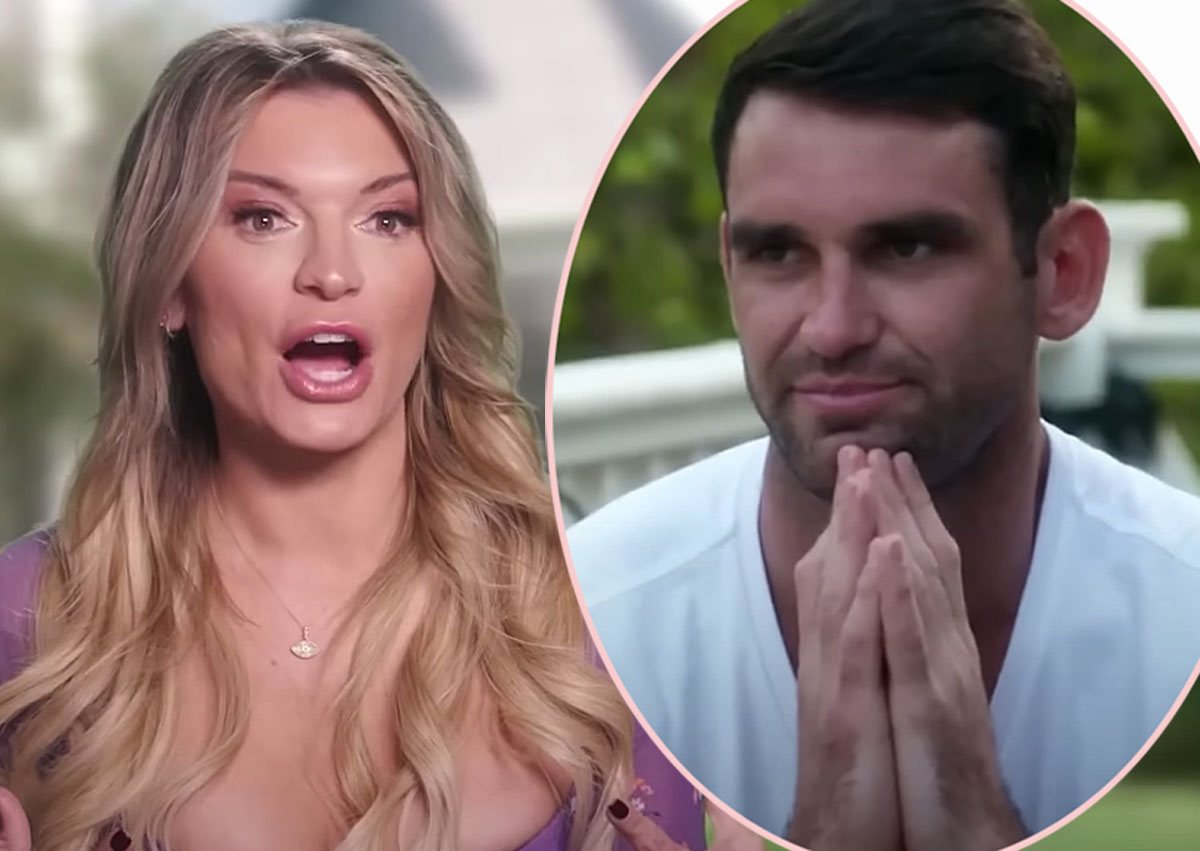 Summer House fans, buckle up! This split just got even messier!
Carl Radke is finally breaking his silence on his messy (and reportedly totally on-camera) breakup with fiancée Lindsay Hubbard. The couple got engaged in 2022 and were planning on finally tying the knot in Mexico later this year. But all those dreams were crushed during a recent filming for the show as he called off the engagement, apparently out of nowhere for her! Now, it seems, at least one of the parties is ready to address what happened.
Related: Tom Sandoval Denied Dating Her — But THESE Photos Say Different!
In a letter sent to family and friends by the 38-year-old Bravolebrity — and obtained by People on Monday — he apologizes to all the would-be wedding guests for the sudden split:
"Words cannot possibly express how difficult the last two weeks have been for Lindsay and I. We are so incredibly sorry to all of our guests for the confusion and lack of communication. We were left trying to figure out how this all exactly happened before we could even have the opportunity to determine the path forward amongst ourselves."
He continued by refuting the rampant rumors this was all just for attention, claiming he and Lindsay are both torn up about their breakup:
"There have been a lot of false narratives and misunderstandings that have made this all the more painful but sadly at this time we are not moving forward with the wedding. The fact of the matter is Lindsay is devastated and I'm crushed with how all this transpired. I graciously ask for some patience and grace to heal and recover while we navigate this extremely difficult time."
Yeah, we're betting all this "Lindsay and I" stuff is NOT going over well. No one likes the person who just broke up with them to speak on their behalf. Let's come back to that in a minute.
Carl finished by acknowledging everyone committed a lot of "time and money" in order to prepare for the upcoming nuptials, and suggested their guests just vacation there or cancel reservations all together. He then wrapped up the letter by sending his thanks to everyone for their love and support:
"I don't take [this] lightly. We are super grateful for the love and support you have shown us and will do what I can to help with any costs associated with changing plans … I'm sorry again this has become such a mess. Thanks for your unconditional love and support during this tough time. Will be in touch with further updates. With love, Carl"
Wow… a lot to take in, and still a lot of unanswered questions. On top of that — Lindsay doesn't approve the message?!
Just hours after the letter dropped, a source close to the 37-year-old reality star claimed he sent out this letter without her blessing! While speaking to PageSix, the insider said:
"Lindsay did not approve of Carl's letter before it was made public, so there is no 'we'. She's definitely hurt by it, for sure."
Oof!
Yeah, we could have told him that! LOLz!
As far as letting everyone know "the fact of the matter" — well, we should know for ourselves soon enough. We mean, the whole thing was supposedly caught on film, so the truth will air on TV… right? Thoughts, Perezcious readers??
[Image via Bravo/YouTube]